I so often attend weddings and ask myself, "Why didn't I think of that?"  I am constantly amazed at the creativity of others.  Frequently, an innovative wedding idea is born from using products in a way that is different from their original intent.  Take the "Cake Canopy" below.  It is an after market bed canopy.  I recognize it, as I purchased one many moons ago for one of my daughters. She felt like a "princess" in it.  🙂  But this product is also the perfect covering for a wedding cake.  It protects your cake from the elements, while still being able to be seen.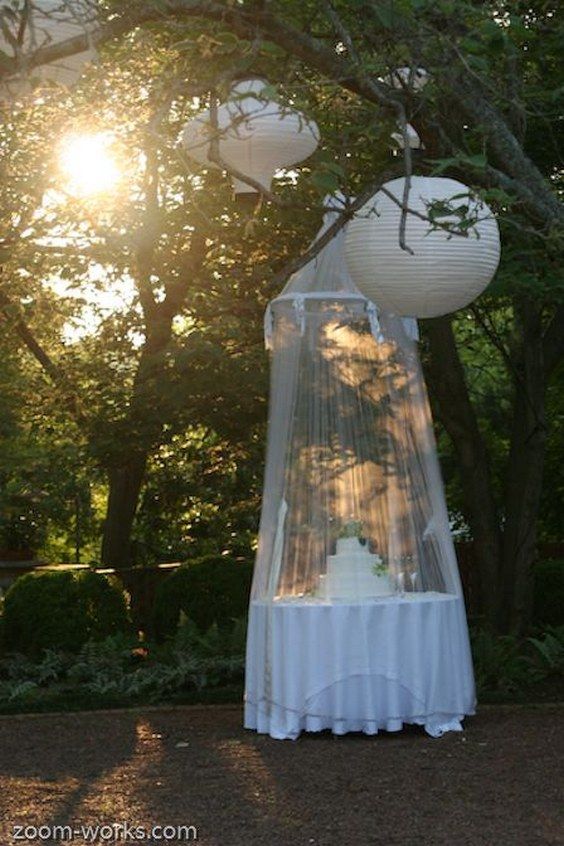 While the two heel protector products below are not new, I couldn't write a blog post about innovative ideas and not include them. I think the concept is brilliant, but according to brides who have used them, they are less then perfect.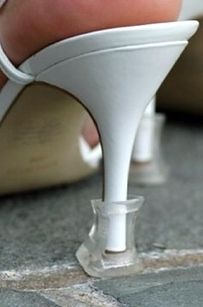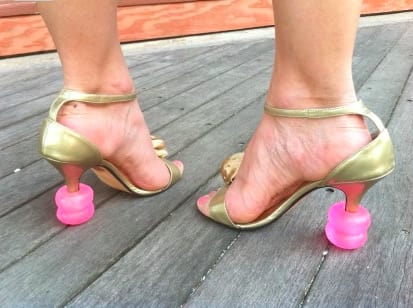 And below, behold…and old wash tub, a little water, candles and flowers and pow…you have a beautiful decorating item.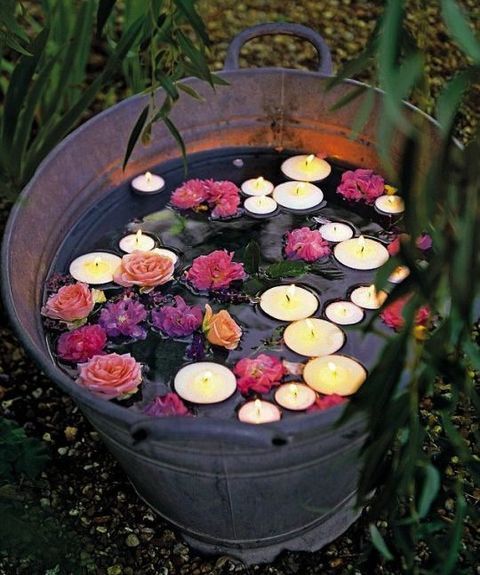 How cute are these champagne flutes below?  I'm not positive how to create these delightful glasses, but I imagine a little black electrical tape, white ribbon, a hot glue gun, a gold pipe cleaner, and white tulle – done!  Adorable!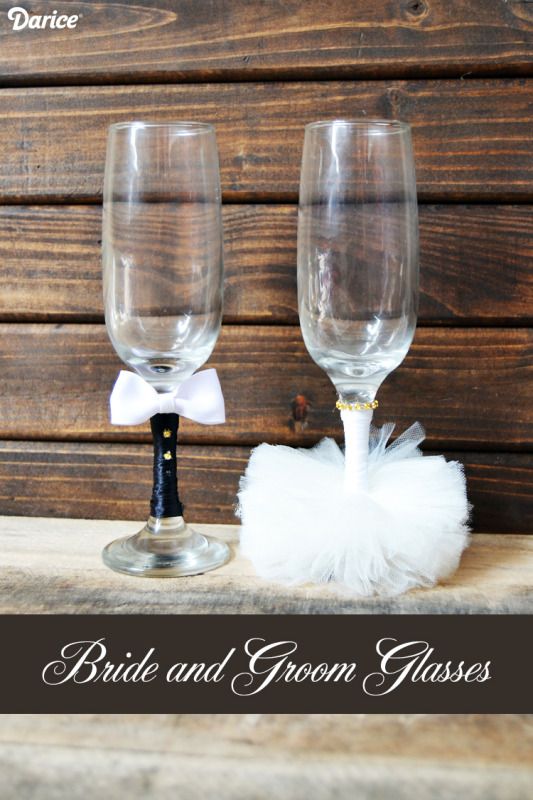 If you're planning an outdoor wedding, bug spray is a must. But I've noticed that guests get a wee bit impatient waiting for the spray bottles.  The option below, providing individual packets, is fabulous!  It's always a good idea to purchase extras too.  If you have 100 guests in attendance, make sure you purchase at least 150 bug repellent packets.  Someone will want to reapply.