Old Fashioned Wedding Flowers … will you be an old fashioned bride, or will you buy into the most recent floral trends?  We all know that weddings are trendy, and they move in cycles.  What is old is new again.  What was popular when our parents married just may be current today.

Love the photo above.  The flowers remind me of the "cabbage rose" upholstery  on an old sofa my grandmother had once upon a time.  The colors are so soft and lovely.  They are romance personified.

Not only is the next bouquet beautiful, but the whimsical shape is enchanting.  It's so graceful, so fanciful.  I love how bouquets are moving away from the tight round shape. My own bouquet was not as large, but had some elements of the shape above.  See — what's old is new again!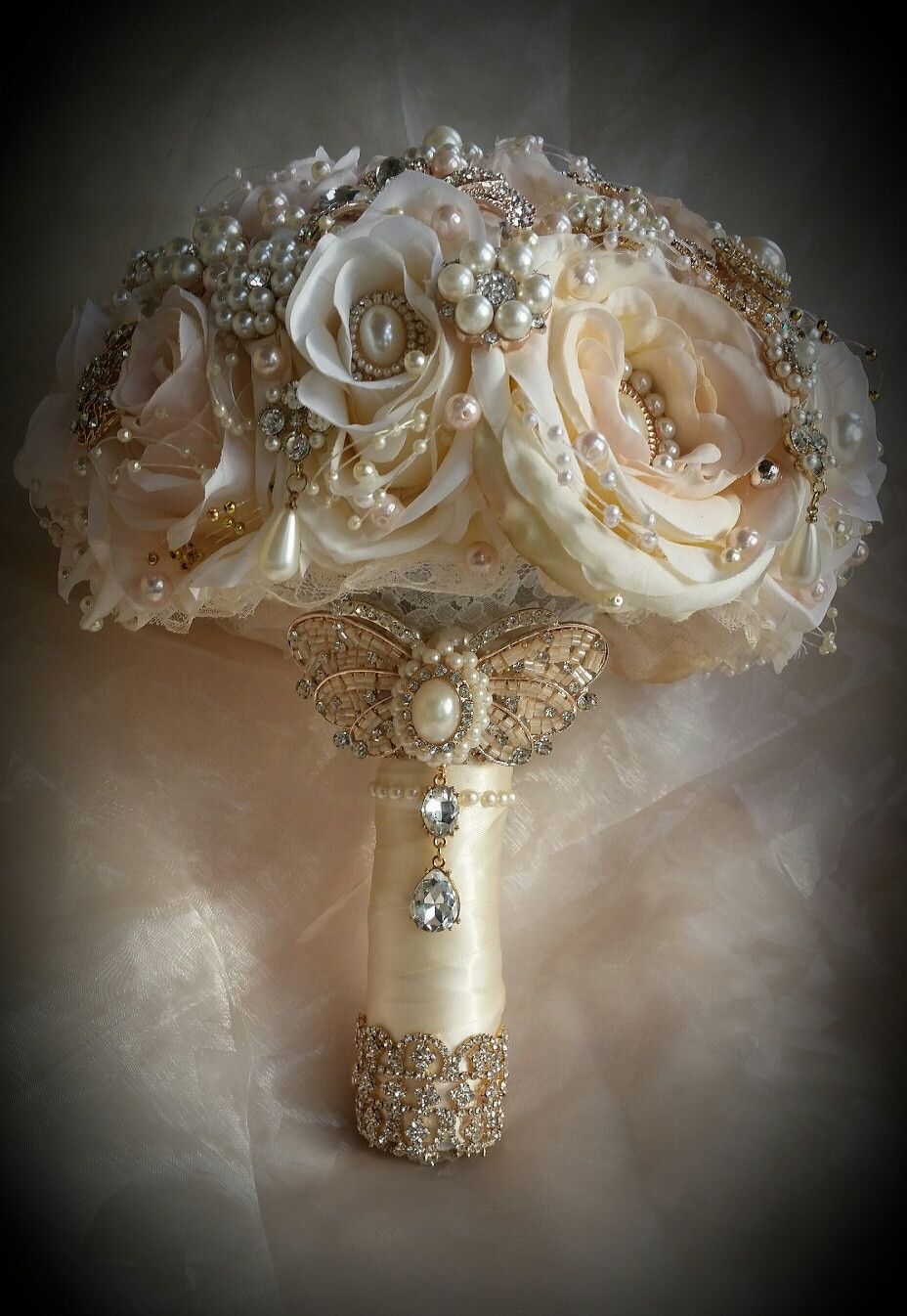 Don't fancy a flower bouquet?  What about the jeweled one above?  This is spectacular, and no need to go to great lengths to preserve it. It would last forever!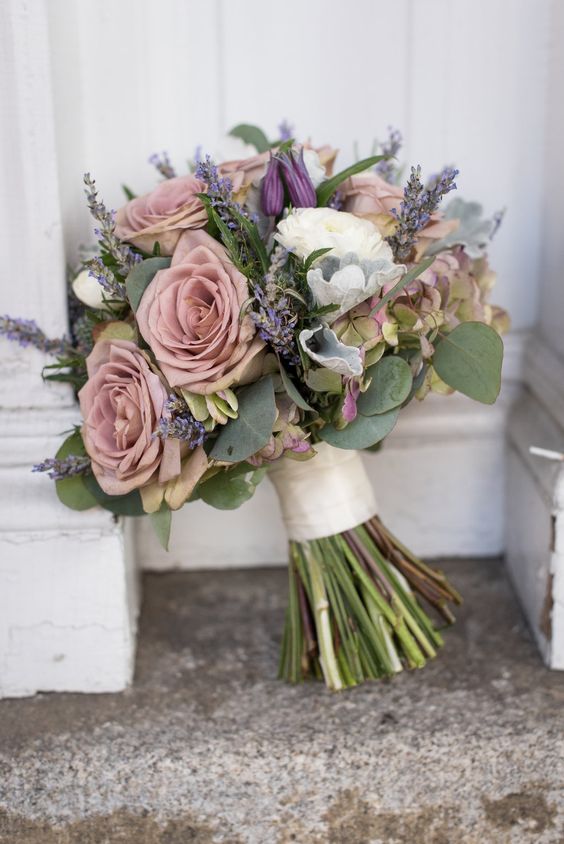 This bouquet incorporates the old with the new.  It has a modern shape popular today, but the colors are reminiscent of the muted palate of days gone by.
Need a little help with types of flowers, their colors and meanings? How about a little support for what you'll need to order?  The chart below offers a most comprehensive offering.  Of course your florist will be an invaluable resource, but there is no such thing as too much information.  And if you choose to be brave and "go it alone" this chart would be invaluable.  Good luck, and enjoy!  And remember, there is never a right or wrong…just what your vision is.  🙂