What?  The NON-Flower Bridal Bouquet ?  Believe it or not, this is becoming a huge trend.  And in some cases, it's less expensive that the traditional bouquet made of blooms.  Sometimes…more.  Just look at he bouquet below.  Have you ever seen one as lovely?  I don't think I have.  Whoever created it is a true artist.  And I have a feeling that at least one of the embedded broaches has some sentimental value.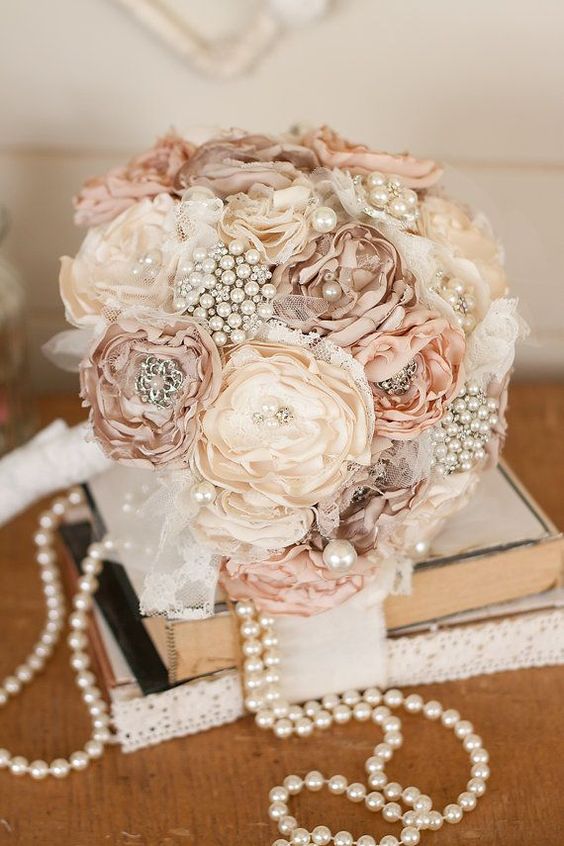 I can hardly believe that the bouquet below is made of paper.  It is exquisite, and just think…you would not have to hire an expensive company to preserve it.  Yes, it may become a little "shop worn" through the years, but it should age rather well. Maybe a spray lacquer?  It's available on etsy.com, I have included a link directly to the company if you're interested.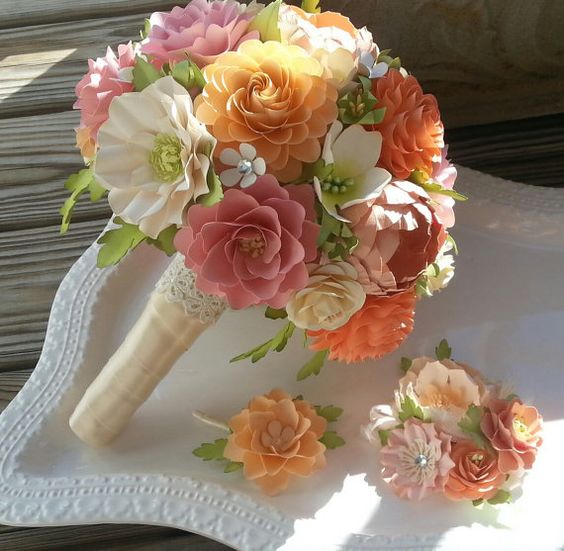 The bouquet below is lovely AND novel. I love the sentiments that go with each herb.  While the idea is sweet, the bouquet is not all that attractive.  Not sure I'd choose it…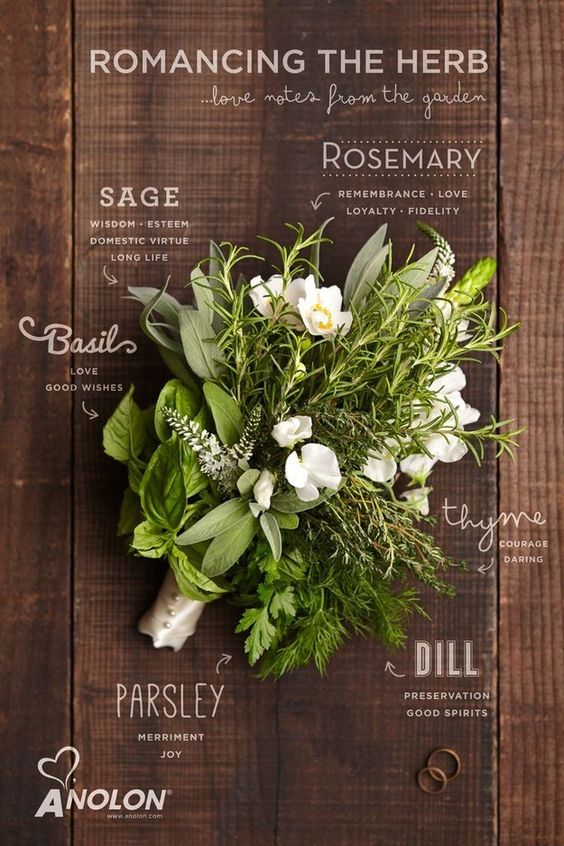 And this really couldn't be an alternative bouquet post without one featuring the succulents I so love.  I used to almost hate them…they were 'such the thing' in Southern California where I grew up.  I didn't like or appreciate them.  Maybe that's why I'm so enamored now?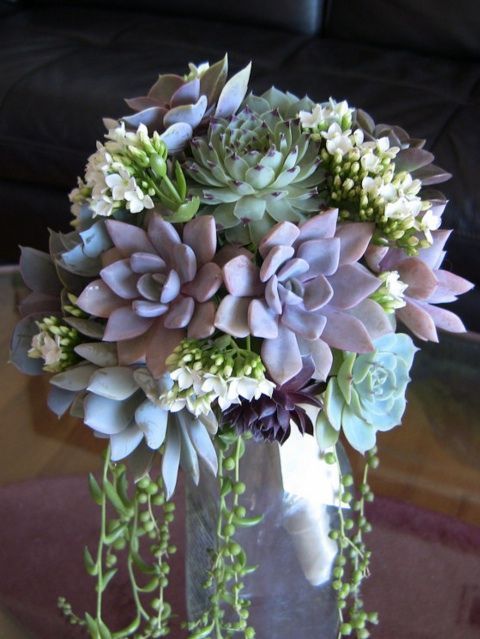 Hum…not so sure about the next "bouquet" if you can call it that…I find nothing appealing about it, but we are all different.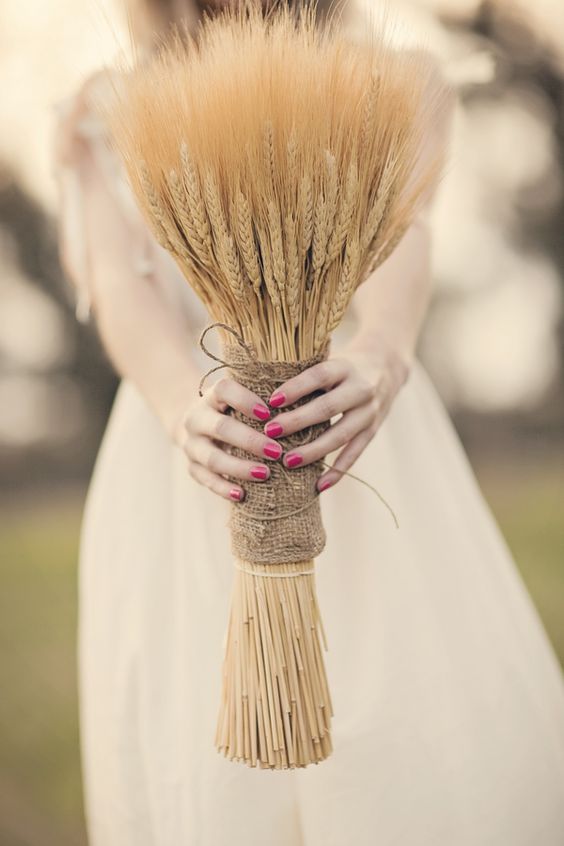 And last on our list… the pearl bouquet.  Traditional, and once again, no need to preserve it.  It will be forever young.  And I'm sure it will stand the test of time even better than the paper bouquet.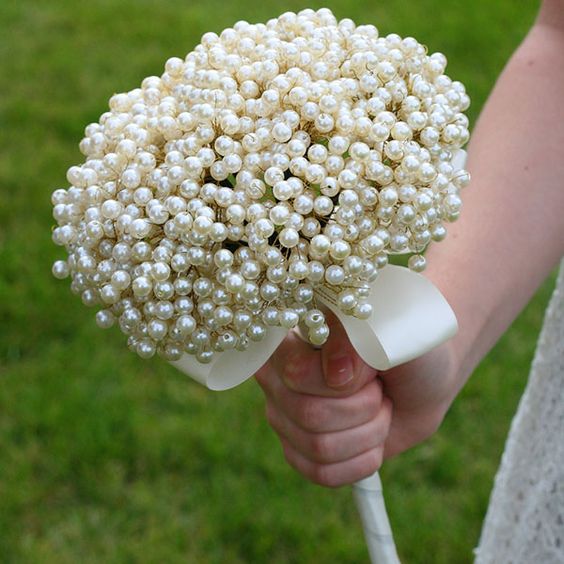 Bridal Guide Magazine
What will you choose?  Flowers for "the moment" or something more long lasting?