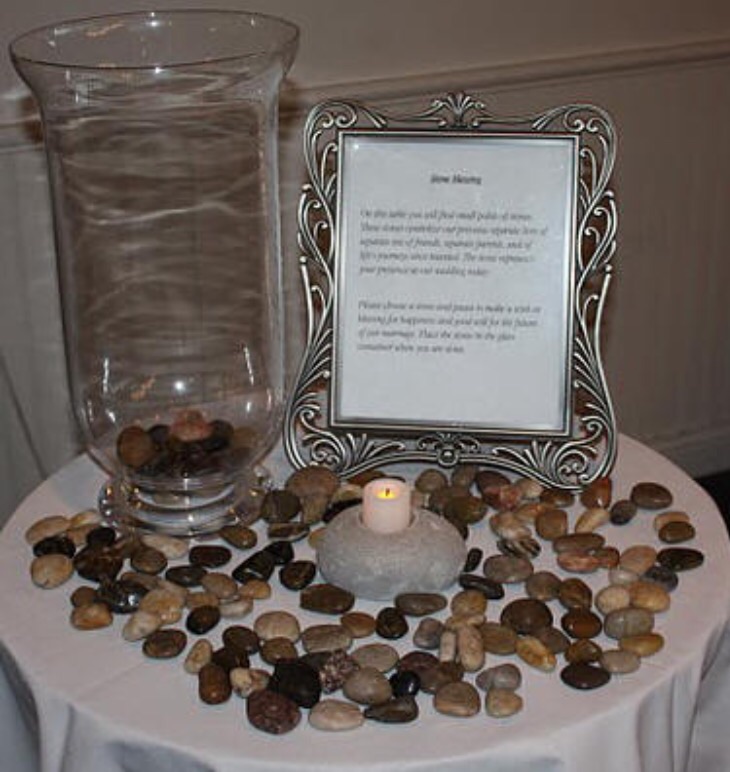 There are still some Wedding Ideas I've Never Heard Of… this doesn't mean you might not have, dear readers…but they're new to me, and thus FUN!
"The Pebble Tradition – or well wishes rocks.  Have everyone hold a rock and bless it during the ceremony.   After the ceremony they place it in a vase or other container for the newlyweds to display in their home."  From : https://weddingtips101.wordpress.com
Read on to hear how one bride describes the tradition to her guests:
"The Pebble Tradition
Water and waterways were places sacred to the Celtic gods. Ancient Celtic weddings were always held near rivers, lakes, holy wells or pools. Wedding guests were given small stones to cast into the water, with each being a wish for the couple's future happiness, health and success.
We have chosen to revive this custom and invite you to celebrate it with us. At the reception, you will find a bowl of stones and coins (yes, this IS where wishing wells came from!) to be dropped into water. A large vase filled with water stands at the table. We invite you to drop a stone or coin into the vase and make a wish. After the ceremony we will be taking the vase home, filled with stones, coins and wishes, to keep as a centerpiece display for our home."   From: http://www.chaosangel.com/17feb/ceremony2.html#bell
Or you can… Post a sign such as this, and follow the directions below…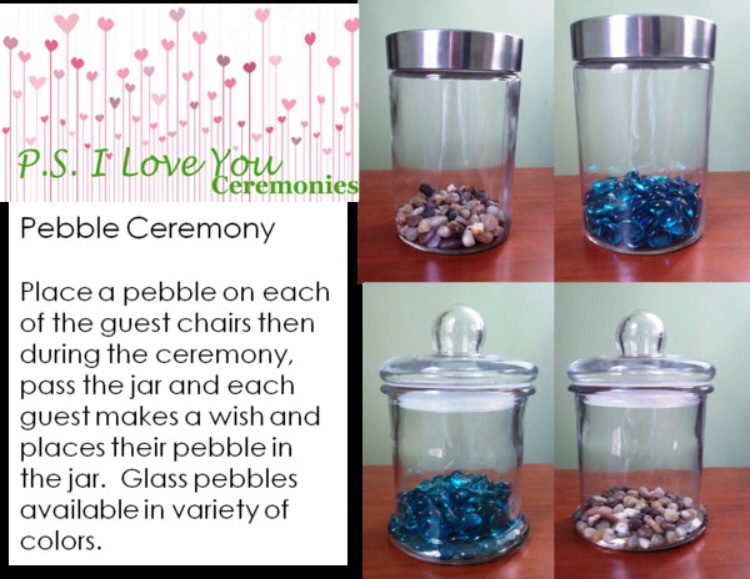 From:  www.weddingbee.com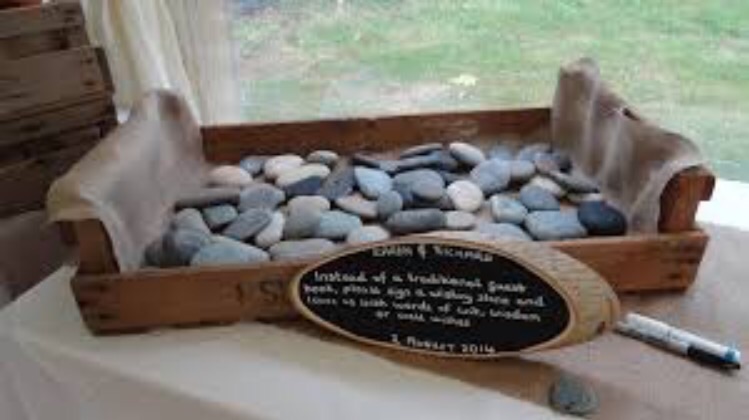 The above photo gives similar instructions to the ideas above, they are just incorporating a different guest distribution method.  I think the "Pebble Ceremony" is a charming age old idea, and hope it takes off in the wedding world. More next time…and I think I promised a blog entry about our post wedding "Out of Town and Family Brunch!"  Keep reading!  🙂