Would you consider a Metallic Wedding ?
I attended my first "Webinar" this past week.  It was sponsored by "The Knot" for their vendors.  I qualified as a 'Wedding Planner'.  It was interesting, and I did learn a few 'up and coming 2106 trends', but with social media today, nothing is completely novel.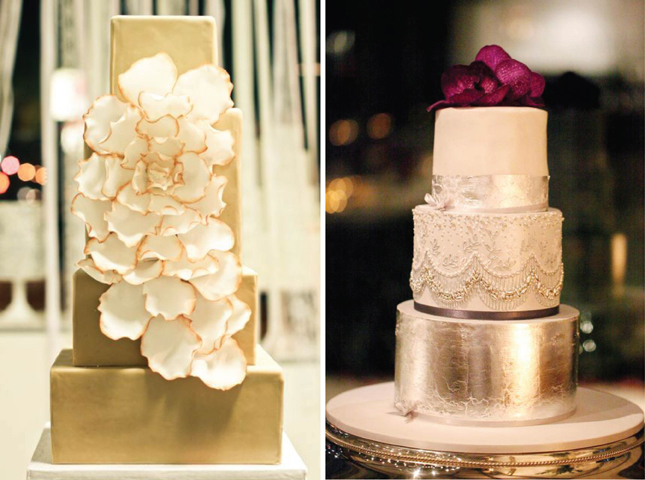 That being said…one new focus that impressed me for this wedding season is the "Metallic Wedding".  Not sure I'd be bold enough to try it for my own, or for one of my daughters, but it sure is pretty!  And there are so many options.  Just look at the metallic wedding cakes above.  I have always viewed the wedding cake as part tradition, part dessert, and part decoration.  In fact for my own daughters, cakes were purchased to serve more guests than we had, just so it would be a "statement" piece.  These two lovelies above definitely fit the bill.  And what's so nice about metallic, you can mix and match the different metal tones, gold, silver, gold, rose gold, all to an enchanting outcome.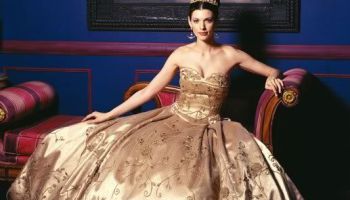 And what about these dresses?  I KNOW I would not be daring enough to deviate from the traditional "some sort of shade of white" for MY wedding dress, but they are gorgeous.  But maybe your bridesmaids??  The metallic hues lend such an air of sophistication and formality.  Maybe not the best choice for a spring/summer barn wedding?  On a personal note, I think I would want my bridesmaids to be dressed in something that was more strikingly different in color from my gown.  Vain…maybe.  🙂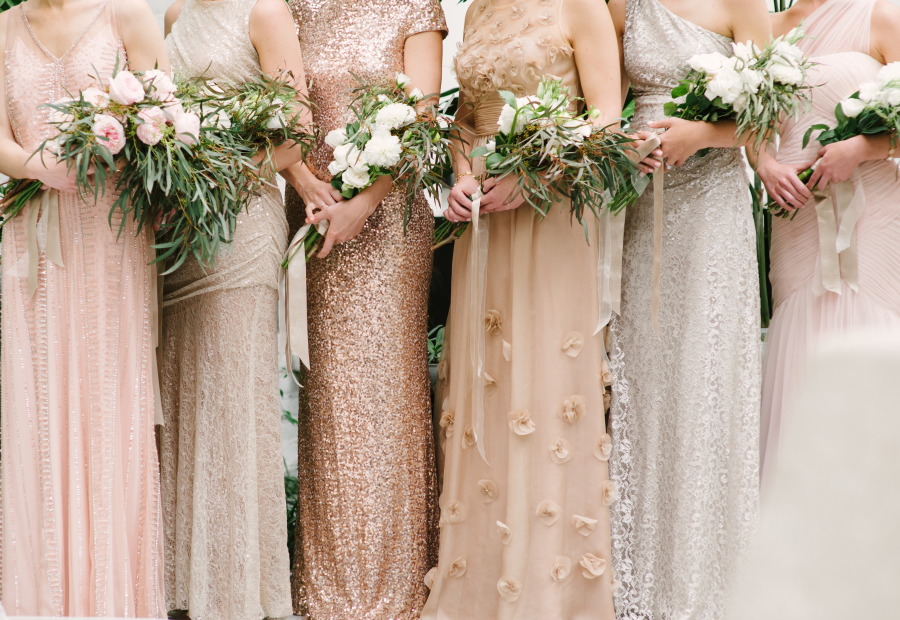 Want just a little splash of metal to sparkle up your attire?  How about the headpiece below?  This is perfect because it would look great with your veil, and excellent on it's own for the reception – an instant new look for the 'party'!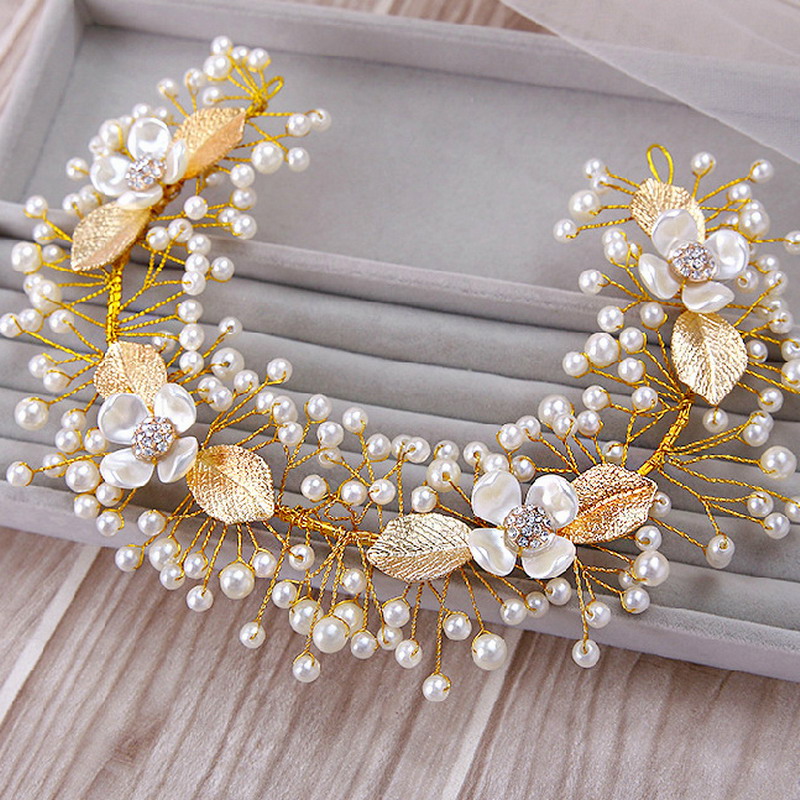 Using shades of metal for your table can either tie your whole look together, or be the perfect accent.  Have fun with it!