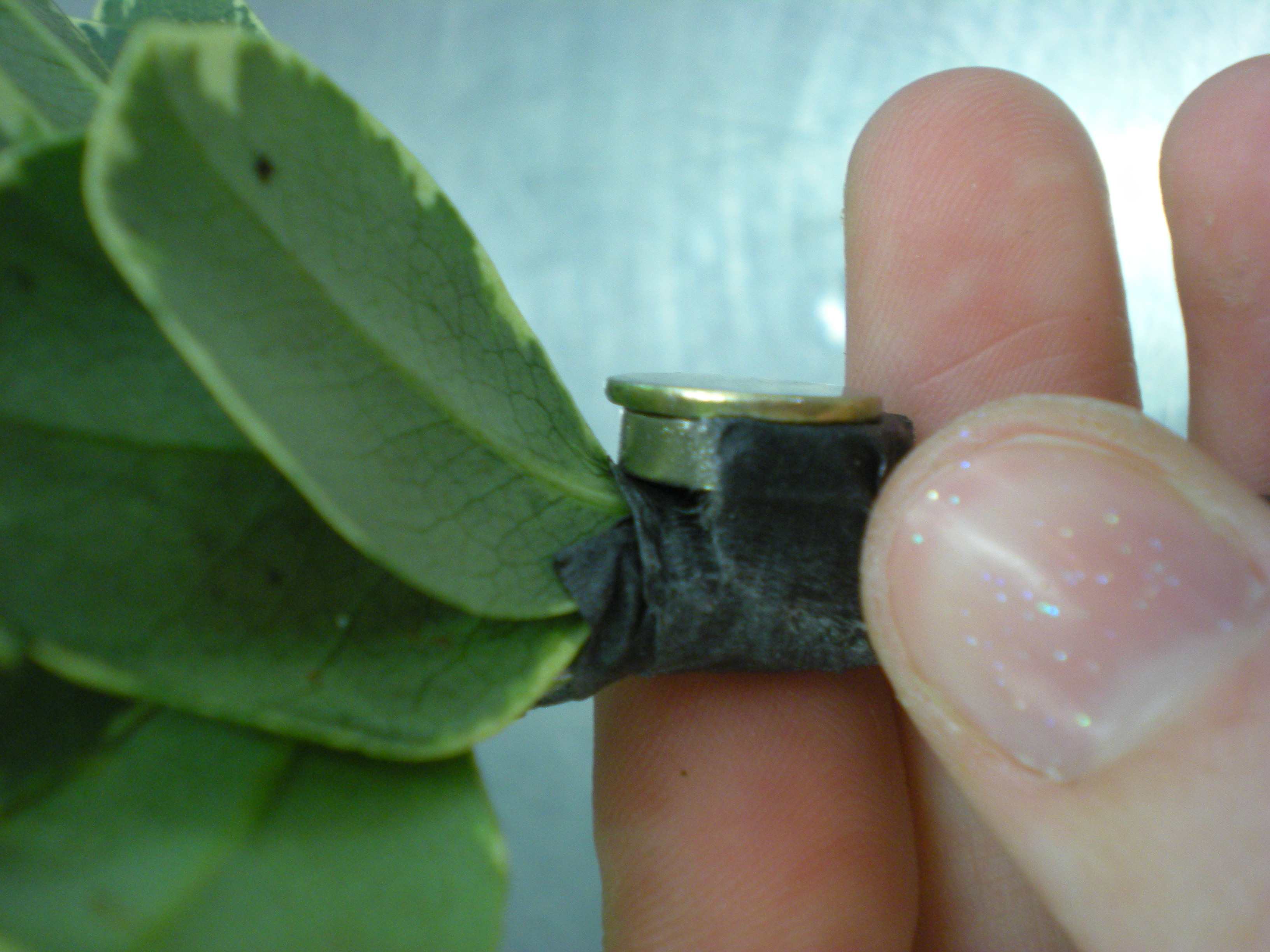 Yep…We've all done it.  Stuck our fingers with those evil pins trying to pin on either boutonnières or corsages.  What about No-pin wedding flowers?  Brilliant.  I recently heard about a new wave.  It's the magnetic men's boutonniere.  I LOVE IT!!  Now it might not be the best option for little boys.  I can just see them taking one apart and putting  a magnet in their mouths — and then swallowing it… A visit to the emergency room on your wedding day is not the best case scenario.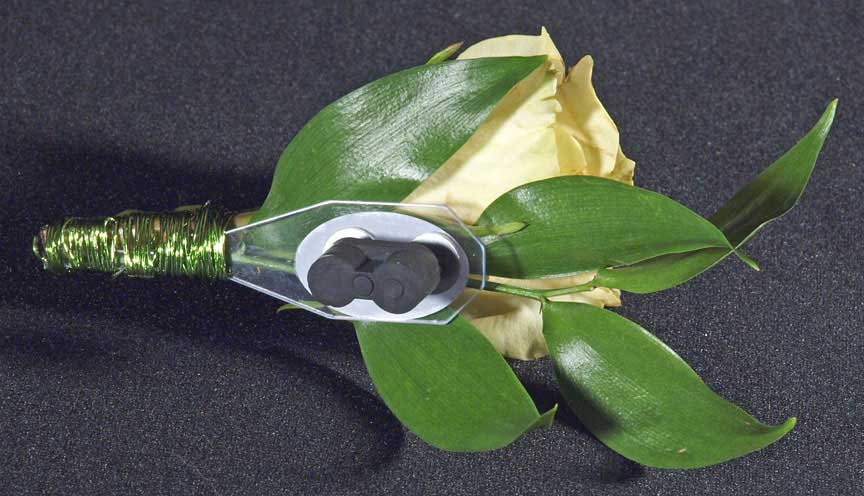 The above photo shows the insides of half of the mechanics.  I can image how it would work, but I really don't care.  I just want to try this for my next daughter's wedding!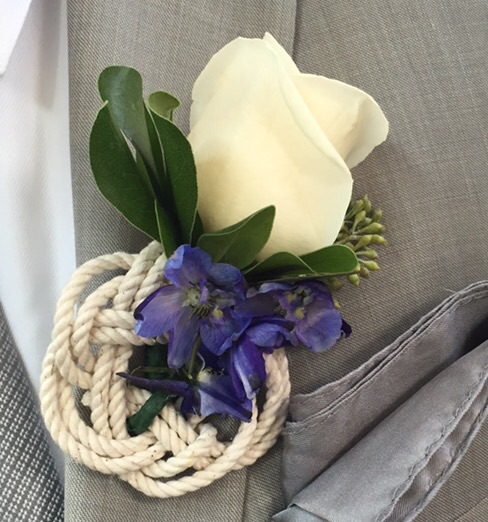 Mary P. Karnes Photos
Love, love the photo above from a family wedding.  Could this be done with magnets?  Perhaps not.   This creates a new issue.  If you choose to order a magnetic boutonnière, it can't be too heavy.  This is limiting, but maybe worth it?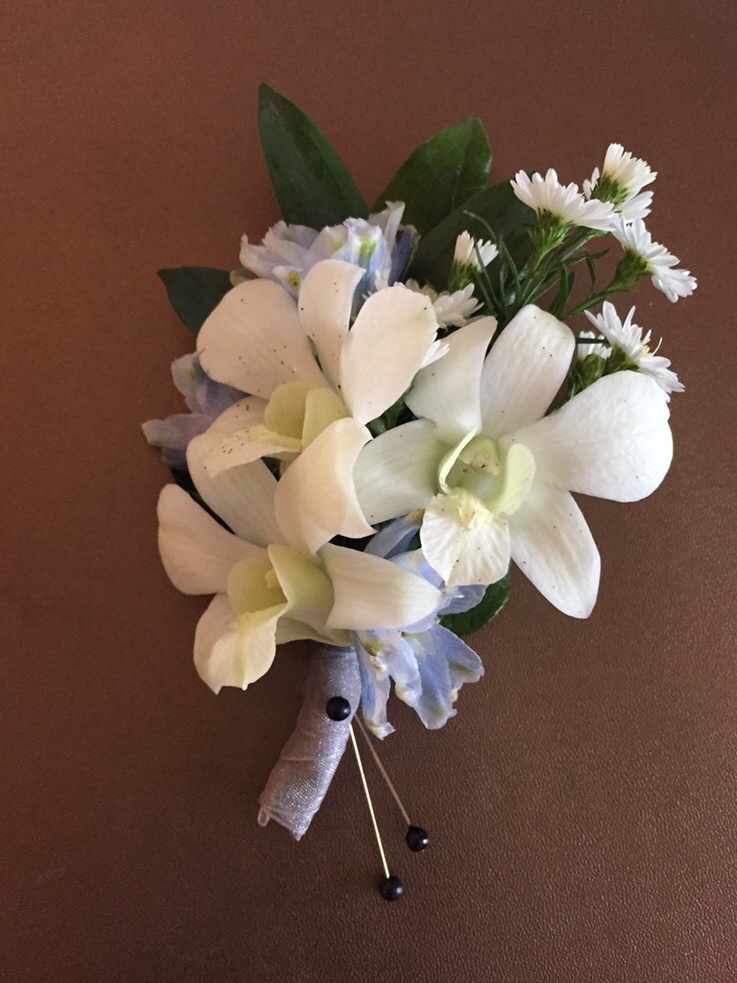 Mary P. Karnes photos
Above is a boutonnière from my oldest's wedding.  I think this would be a perfect candidate for the magnetic boutonniere.  Light, yet lovely.
Mary P. Karnes photos
And for the ladies?  The above corsage is actually from my daughter's prom.  It's a gorgeous array of flowers on an actual bracelet.  Her date was thoughtful enough to choose something that she could wear again…well…his mom was. But I know he would have been as thoughtful if it had occurred to him.  🙂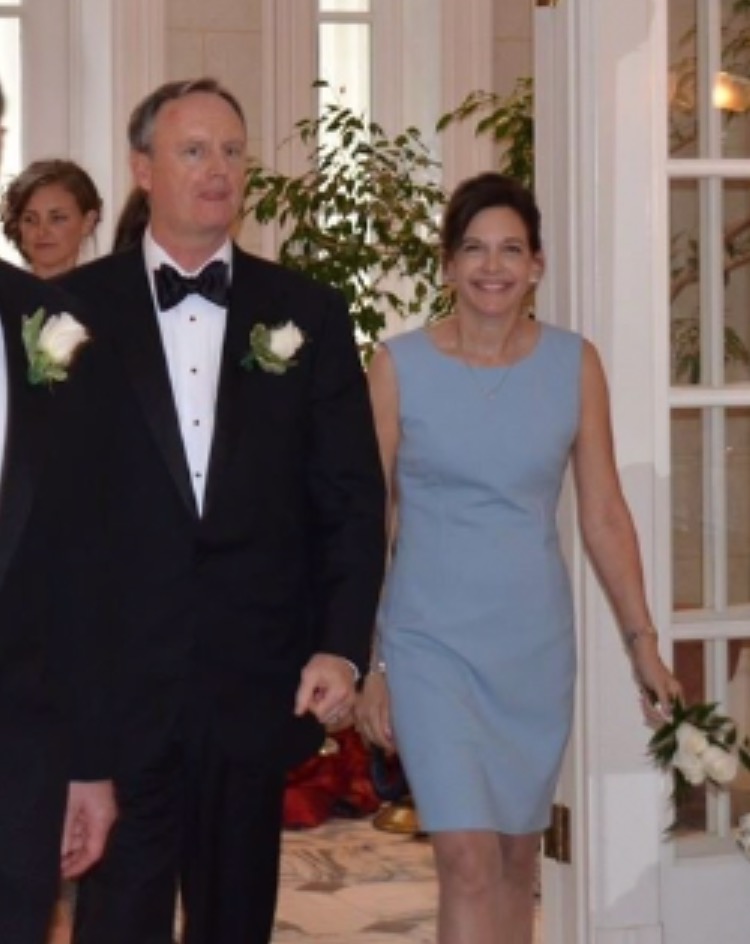 Patty Cloherty photos
Then, there is my favorite for the ladies, the nosegay.  It's actually a tiny bouquet.  In the photo above, you see me caring one. It's just perfect.  You can carry it when the situation calls for it, i.e. walking down the aisle, being introduced into the reception, but can put it down during the festivities.  It need not be large, just a little adornment.  🙂