My blog post "Ingenious Wedding Ideas" was so well received, I thought I'd write a "Part II".  Buzzed.com wrote a delightful article about Ingenious Wedding Ideas, and I'm sharing the best with you.  Many aren't new to me, but a few were.  If you'd like to read the entire buzzfeed article, click on the link.  But never fear…I have hit the highlights for you, and included my own take on their suggestions.
Consider high-velocity blower fans – This is an excellent idea, one that I suggested more than once this summer.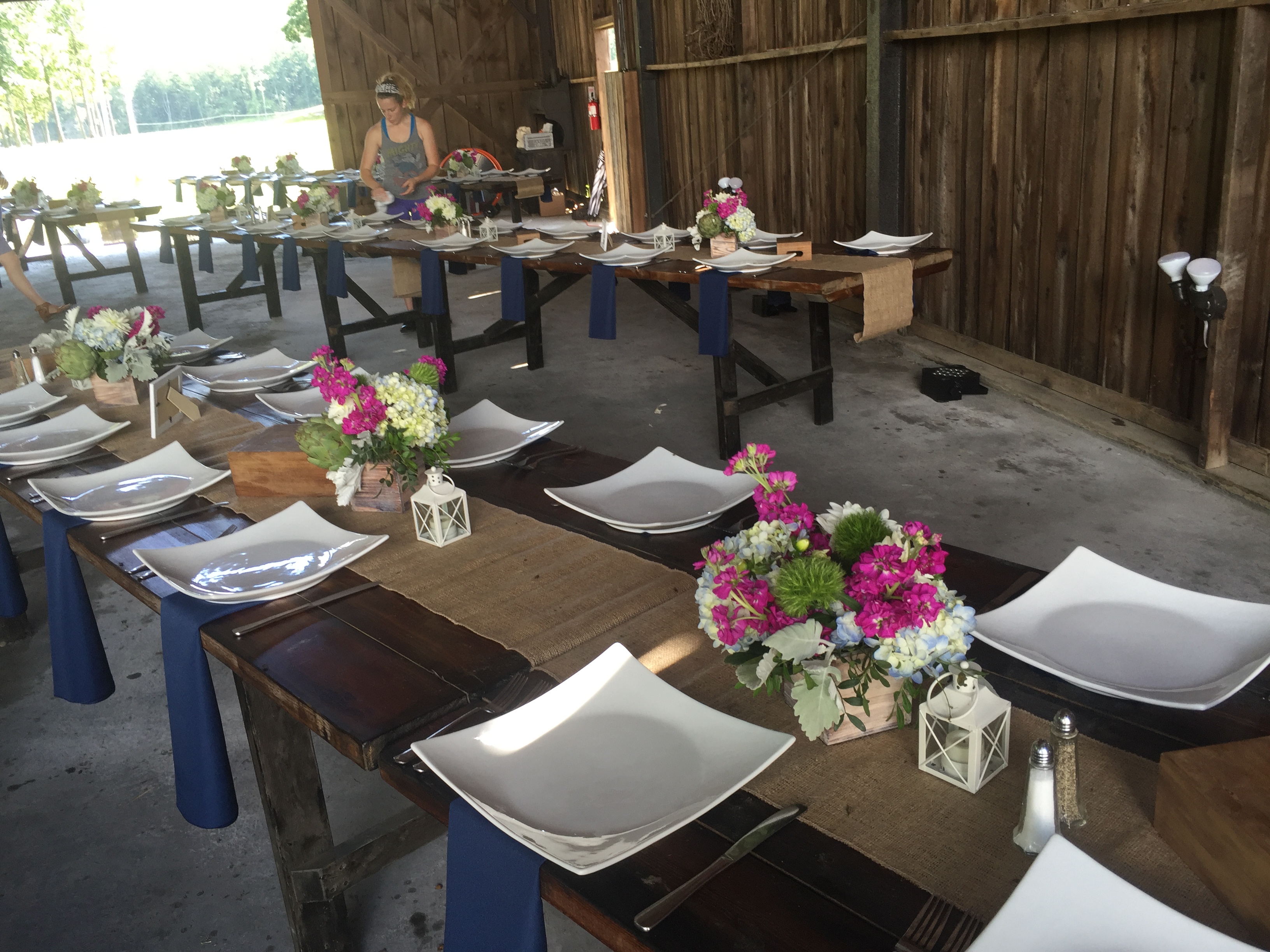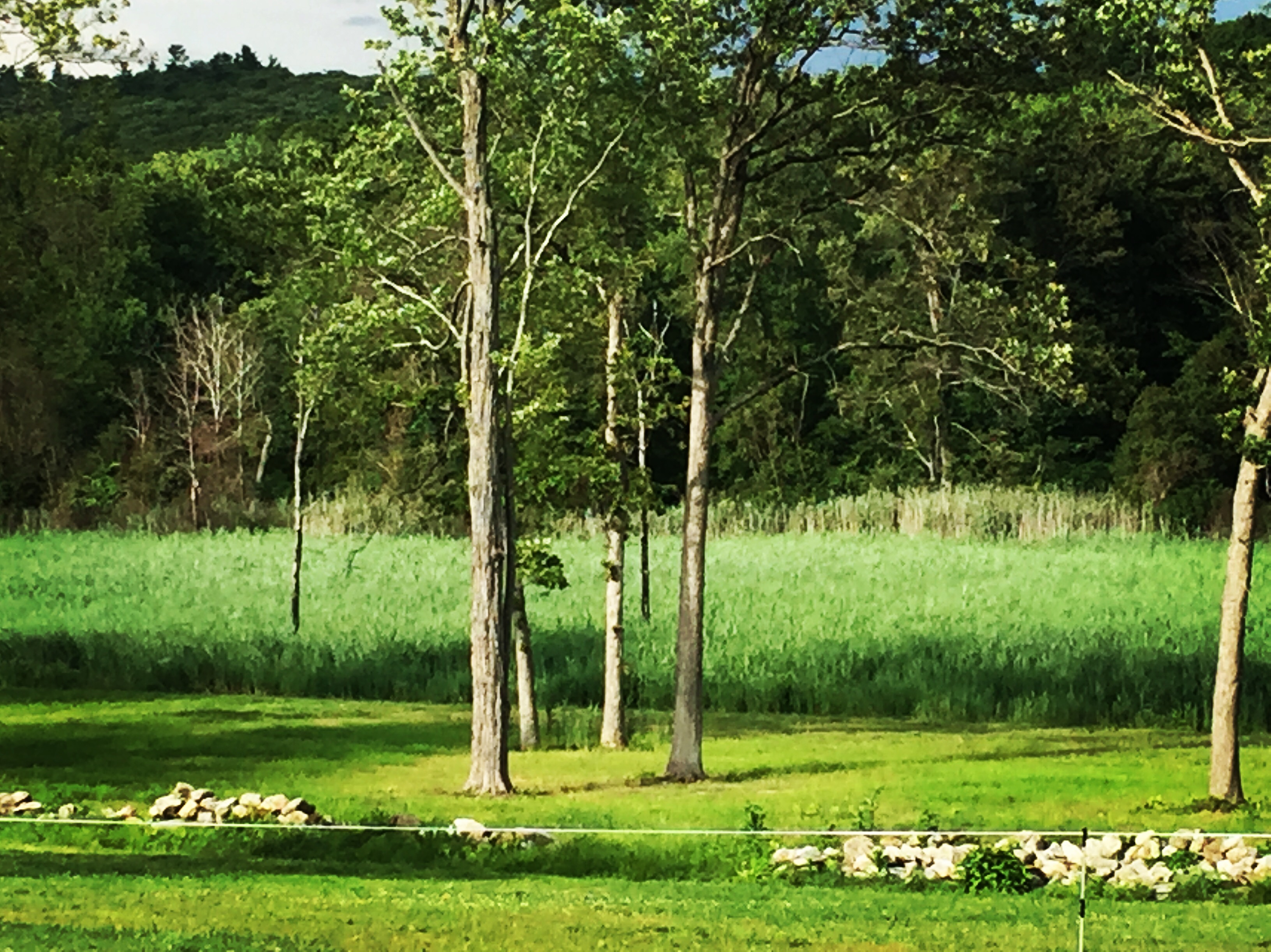 The wedding from the above photos was at an old-fashioned airport hanger.  It was terrific and very beautiful.  But it…was…hot.  It was close to 100 degrees, and that's hot in Southern New England.  I recommended renting industrial fans, and it was a good call. Keep this idea on your check list if you're planning a summer wedding.
2. Put camping lanterns underneath tablecloths to create a glowing evening lighting idea.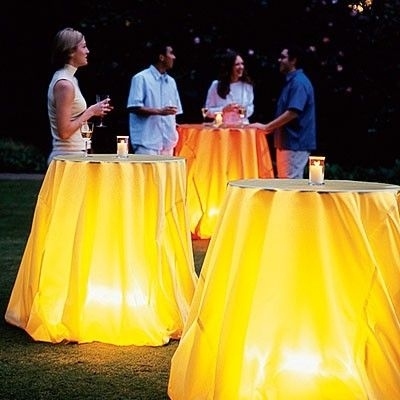 buzzfeed.com
Love this idea, inexpensive, yet beautiful.  This treatment creates a magical feel.  Perfect for you summer wedding.
3. If your outdoor venue permits it, have a bonfire.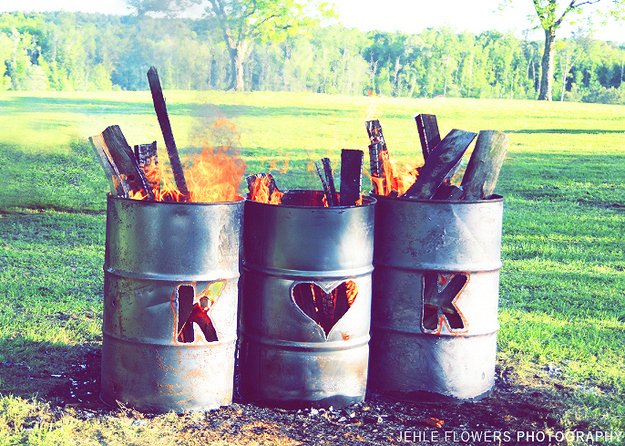 buzzfeed.com
Nothing says "Party" like a bonfire, especially in New England.  All my teens enjoyed many a bonfire in their high school years.  And, hey, if you use modified trash cans and they have the bride and groom's initials, all the better!
4. A photo frame, hanging from a ribbon, can create an inexpensive photo booth

Love this idea.  You get all the perks of a photo booth, without the cost!  Come on!  Everyone has a cell phone camera, let's use 'em!  Who needs the expensive of one or two more vendors!
5. Use cupcake wrappers to keep bugs out of your guests drinks.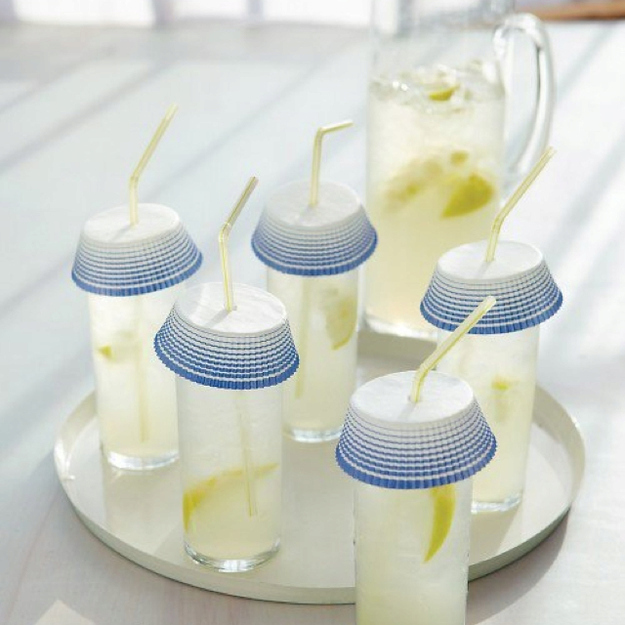 buzzfeed.com
This…is brilliant!
Photos # 1 and # 2 Mary P. Karnes