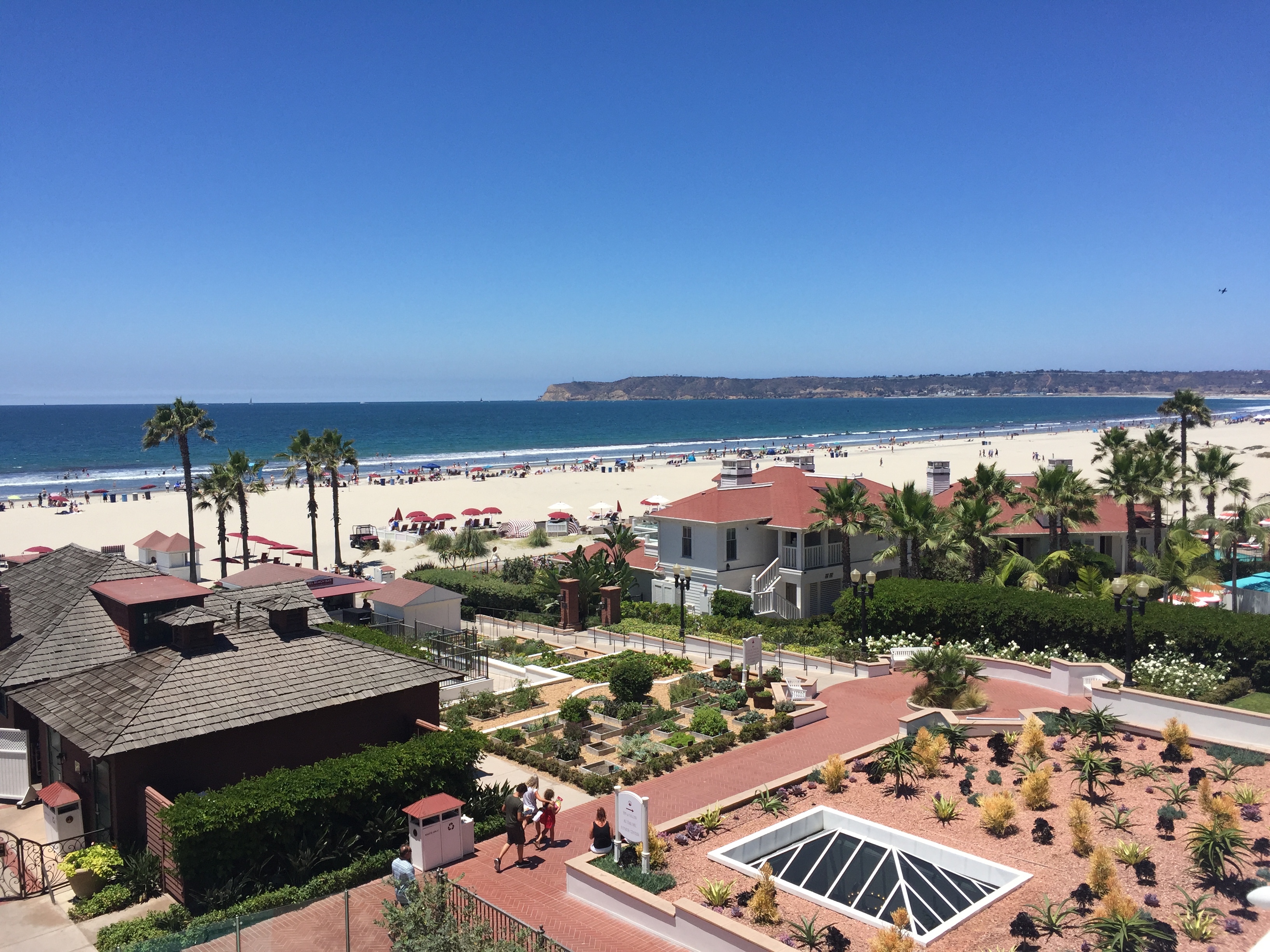 Like any 5 star resort, The Hotel Del Coronado serves world class food, but with a twist. It's not just any old fare… They grow much of their greens, herbs and peppers on property – to be used in their fine dining restaurant, "1888"  (aptly named for the year the resort opened).  If you look at the top photo, (all photos on this post are mine), you see a green grouping of plants in the center.  This is the view from my balcony – I'm looking right.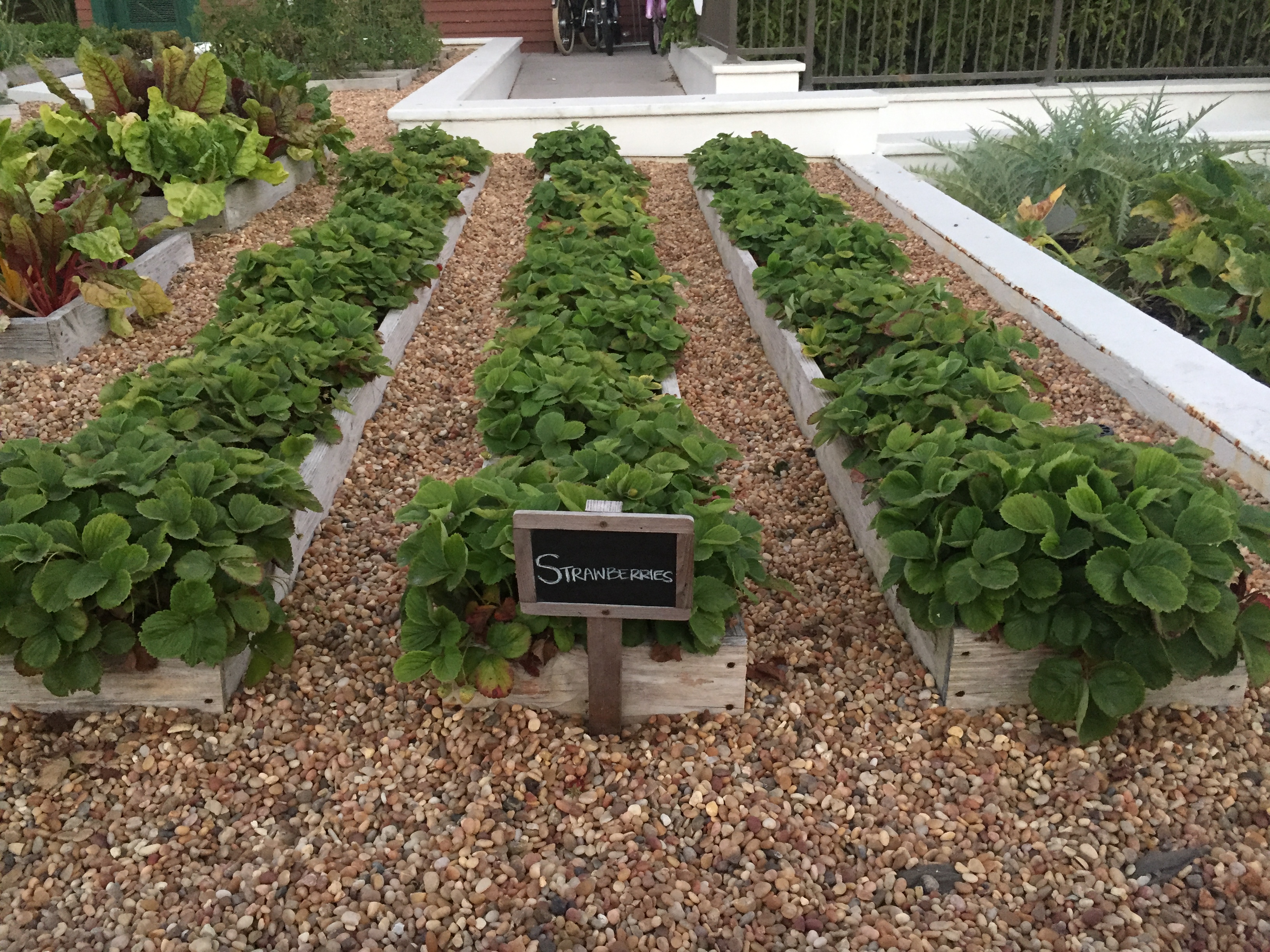 The next two photos  show in closer detail the well-loved and well-cared for garden.  Unlike New England, where I reside, the hotel staff doesn't have to worry about winter freezing the crops, or dreaded deer.  I used to love deer.  It was always a treat to see them.  No longer.  The love to eat my plants, and can be huge road hazards.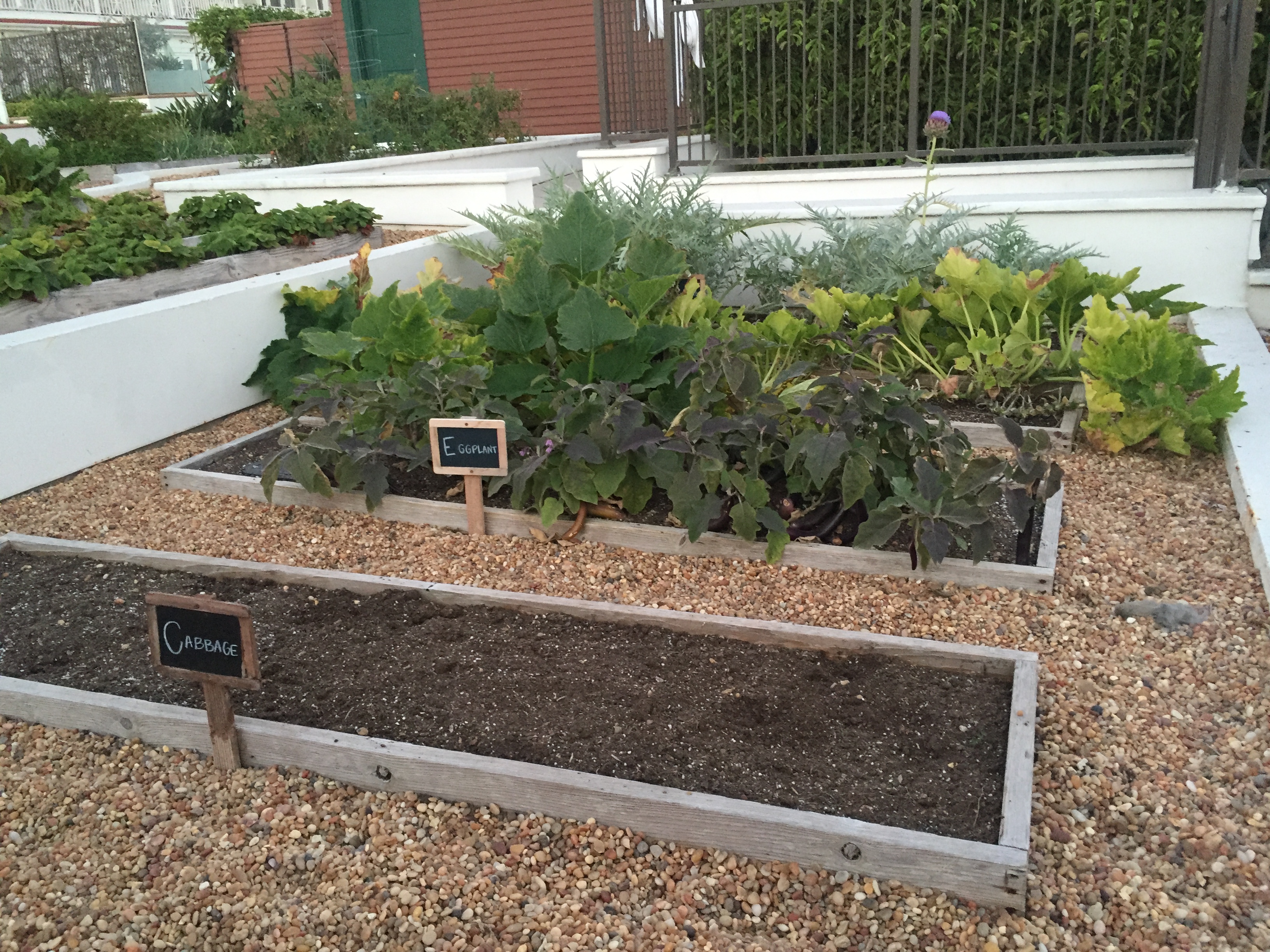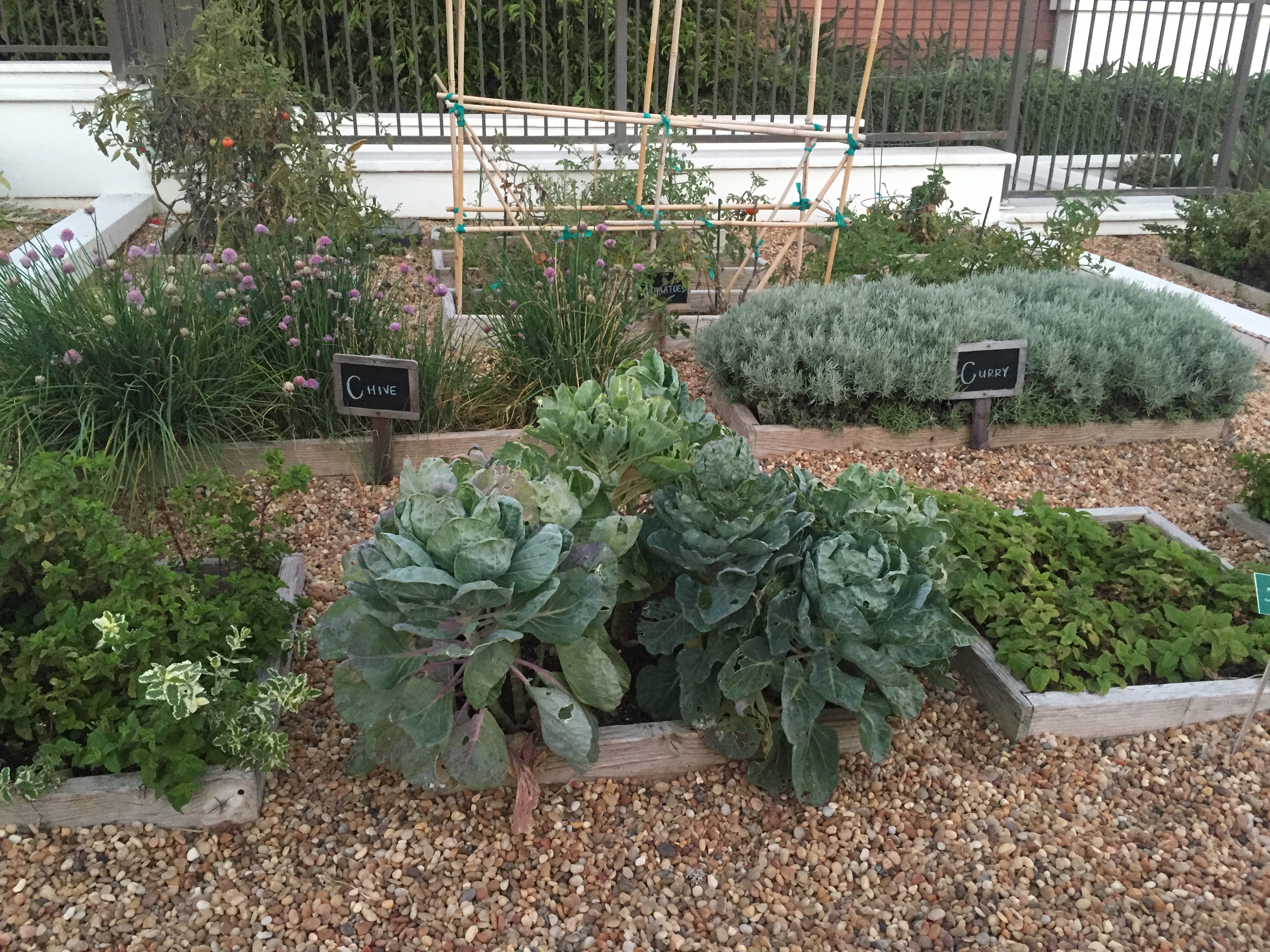 What does this mean for your wedding fare, if you choose to use the Hotel as your venue?  Delicious food, that's what.  Even if you don't get to enjoy the kitchen garden, Southern California has the best available fresh produce in the world, all local restaurants use it. You are in for a treat!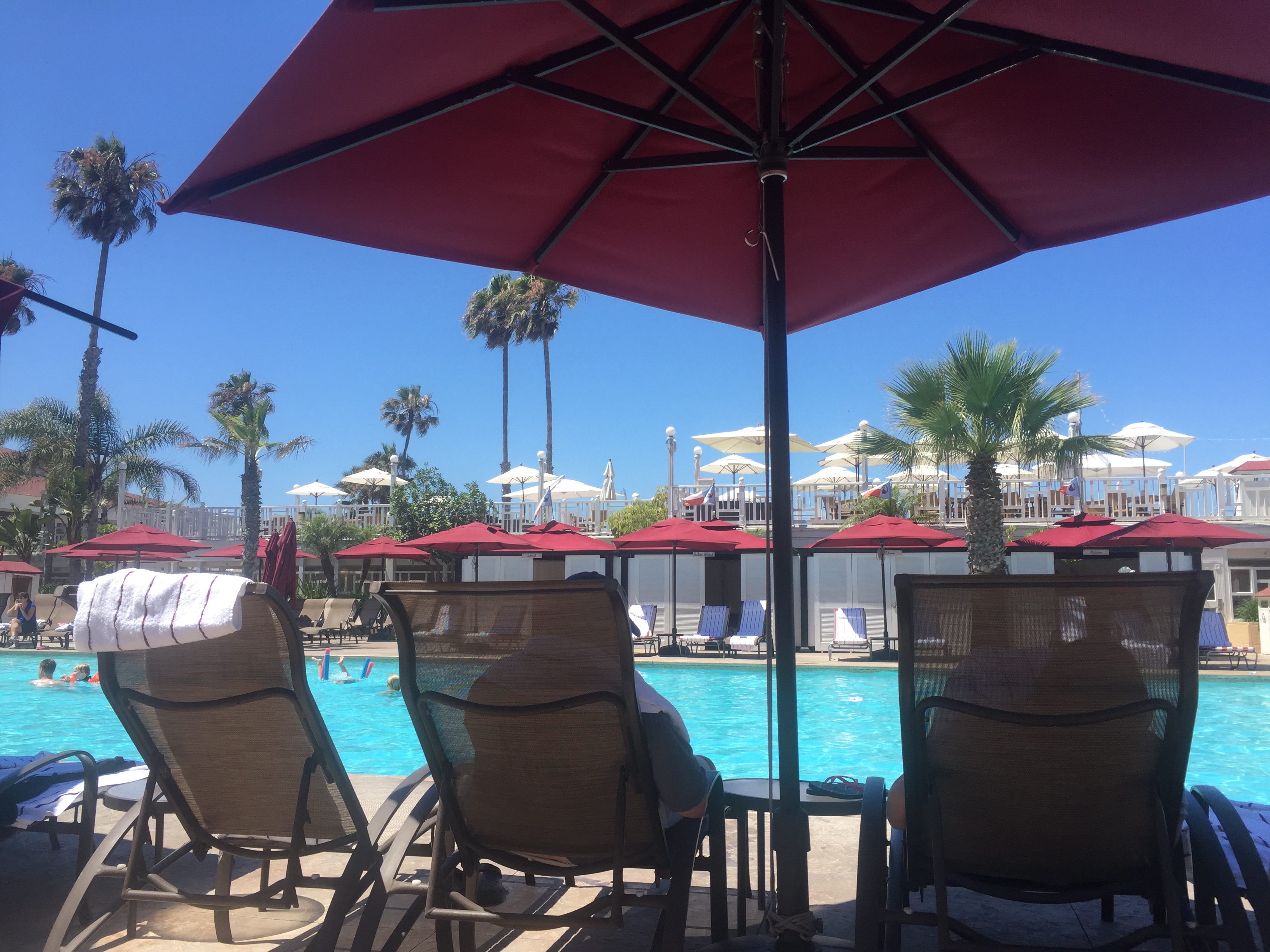 No worries about your wedding meal, and perhaps you'll want to have your rehearsal dinner on site…or a post wedding brunch the next day.  You will have plenty of options, whether it's pool side, (see above), or one of the more causal eateries – (see below).  And let's face it…the view can't be beat.