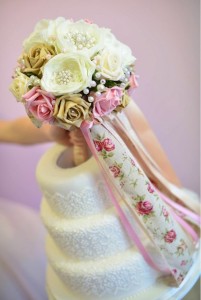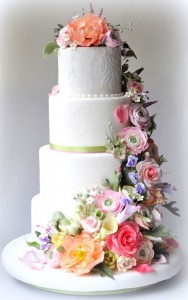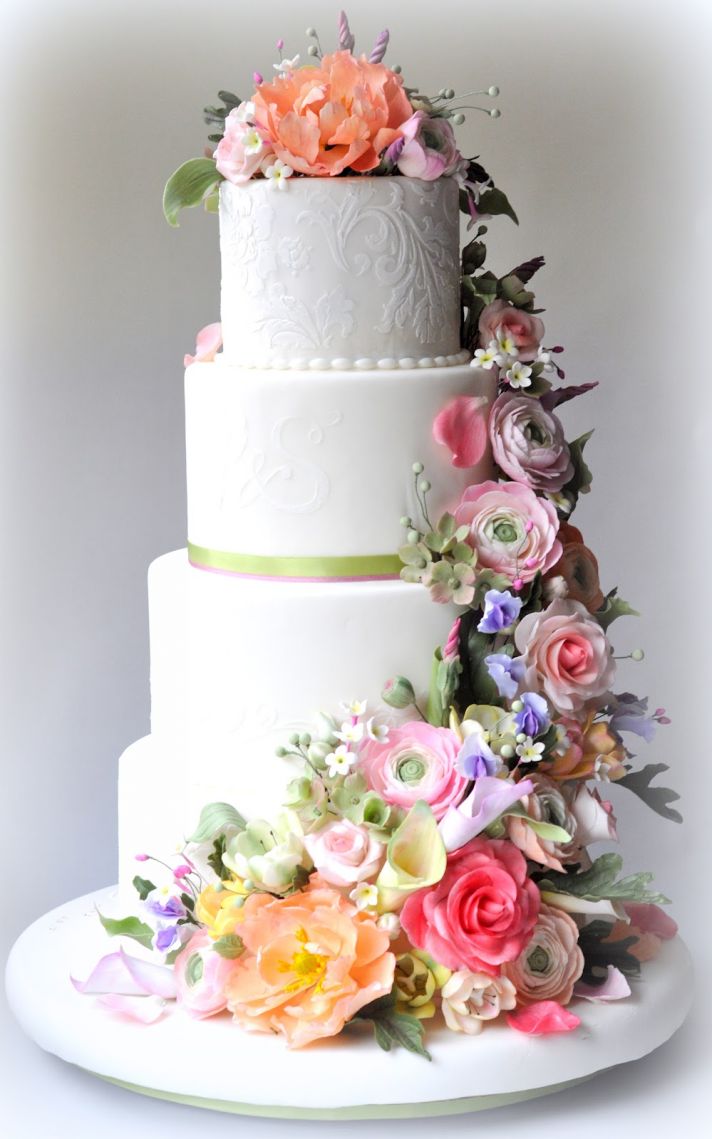 There's a new wedding cake trend …the bride uses her bouquet as her cake topper!  The photo above, shows how this new cake style is designed.  There is actually a bowl type opening for the bouquet handle to rest in.  Some cakes even offer a shallow vessel within the opening to hold water — keeping the flowers fresh.  This creates other issues…What does the bride use to"Throw Her Bouquet"?  I imagine the florist could provide an additional bouquet – but everyone would KNOW it was not the original…  Another drawback, the bride's cake topper, (i.e. her wedding bouquet), could NOT become an heirloom.  Both my daughters plan to save their own cake toppers and offer them to THEIR children when they marry.  I think it's a lovely tradition.  Remember moms out there, though…your vision of the perfect wedding may not be your daughter's…or even more sensitive, your future daughter-in-law's.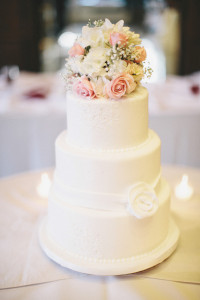 The photo below is Kathleen's cake topper.  Her future mother-in-law gifted her with it at KK's engagement party.  Maggie's mother-in-law also presented her with a cake topper at HER engagement party.  I think we have a new tradition…  I would have loved for the girls to use ours…but I did not choose well.  Our cake topper was an adorable fabric bride and groom – but it did not hold up well through countless corporate moves, and plain old age.  A crystal or china piece is a much better selection  – provided you pack it for storage well.
What do you think, readers…do you like the concept?  Or will you opt for the more traditional?  You really can't go wrong…but keep in mind what may look best in photos.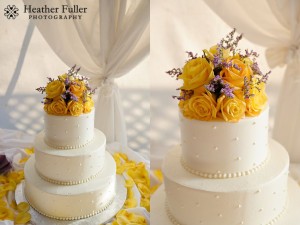 Shop Amazon – St. Patrick's Day – Books, Party Supplies, Costumes & More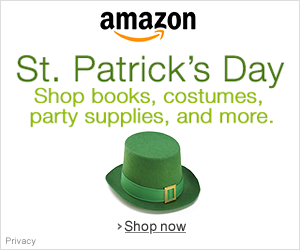 Image #1 http://www.cakesbyshelly.co.uk/
Image #2 onweddingideas.com
Image #3 www.pastriesbyvreeke.com
Image #4 marypkarnes photo
Image #5 goweddingideas.com
Shop Amazon Fashion – 20% Off Spring Break Picks