Flowers in your hair?  Or will you choose a veil?  Some brides today choose to forgo the traditional veil and meet their groom bareheaded, or with an alternative to a veil.  The most common choice is flowers. It's a lovely choice, especially for a spring or summer wedding.  Below are a few gorgeous options.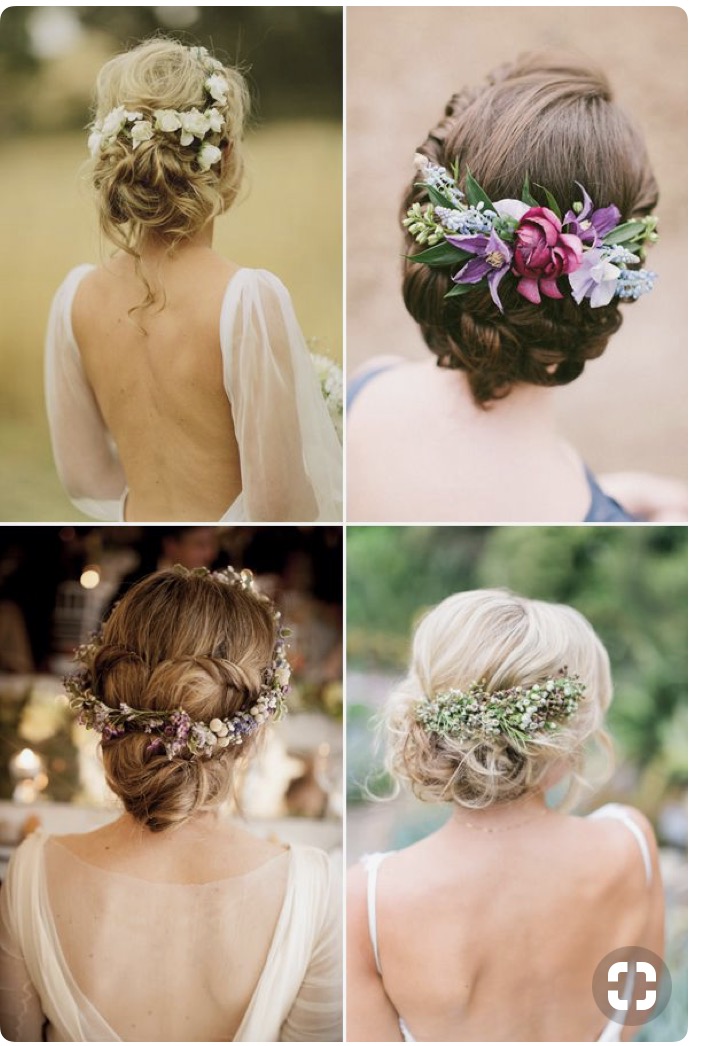 A particular favorite is the photo below.  I love the bright colors in contrast to the bride's white gown.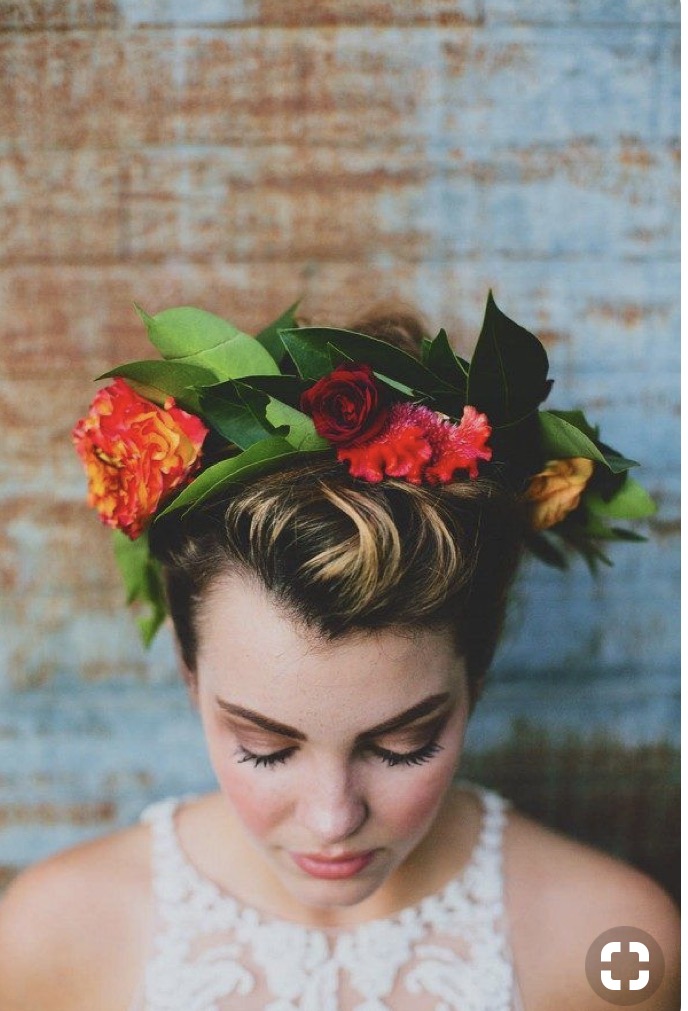 One of the most famous brides to opt for flowers AND a veil?  Miss Sarah Ferguson, who married Prince Andrew and became the HRH, Sarah The Duchess of York.  Proper aristocratic etiquette is that only MARRIED aristocratic women wear tiaras.  Here, Sarah adheres to the mandate, wearing orange blossoms under her veil.  As soon as she was married, signed the marriage license, and returned to the public eye in Westminster Abbey?  She sported the tiara the Queen gave her as a wedding gift.  Legend has it that the tiara was already in place under all those orange blossoms.  Not sure I buy into that, but I like the story.  Look how happy she is.  Too bad that level of joy could not be maintained.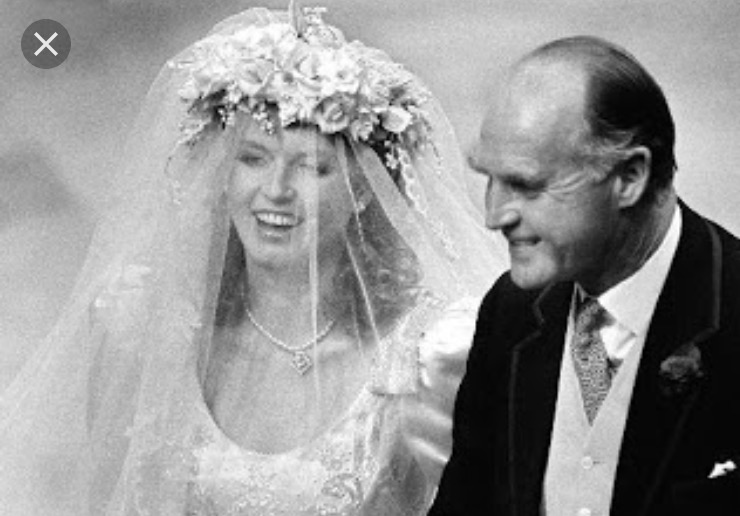 Perhaps you want to wear a veil, but want a little something to adorn your hair when the veil comes off at the reception.  Below is a picture of my daughter, Maggie.  That was her choice.  She wore my headpiece, her own veil, and a small floral decoration for after the wedding ceremony.  A nice compromise.  Remember, if you choose to do this, take your "flowers" to your hair appointment so your stylist can attach them for you.  The photo below is by Stephen Wang.  It's from my wedding business Instagram.  Perhaps you'd like to follow?  🙂  @marypkarnesweddings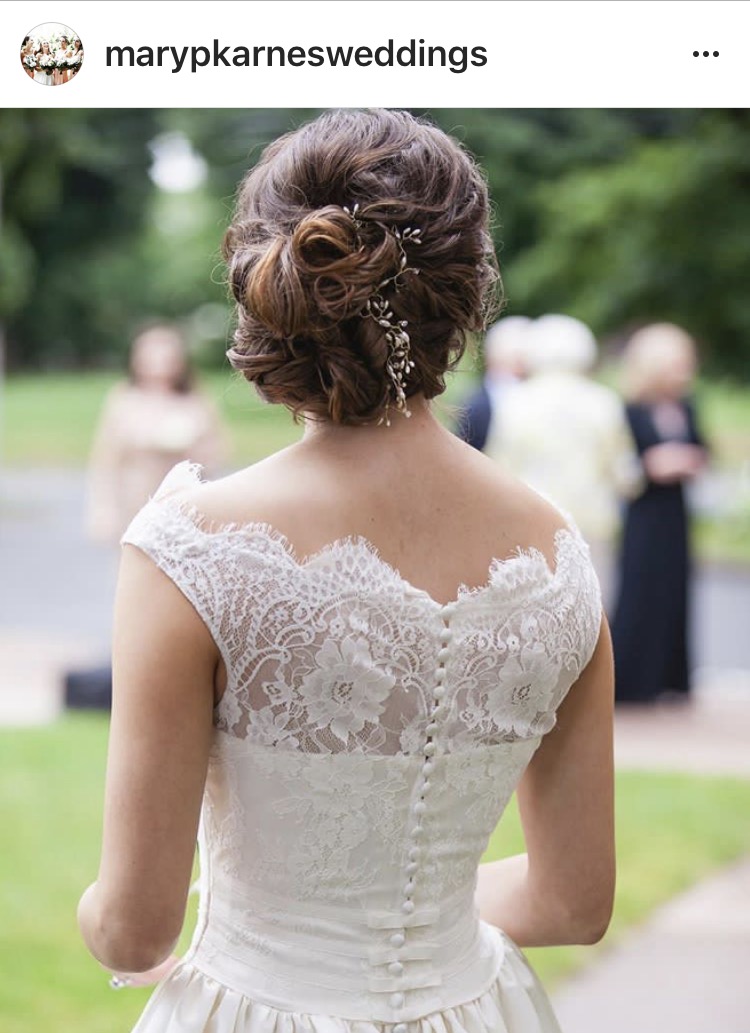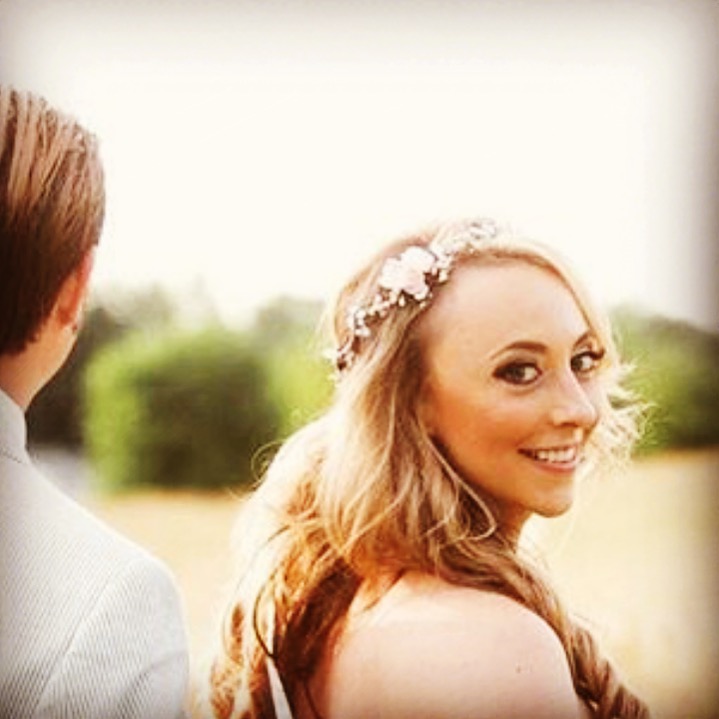 Above is daughter Kathleen with her "after ceremony" wreath.  She also wore my headpiece with her own veil.  I love this tradition!