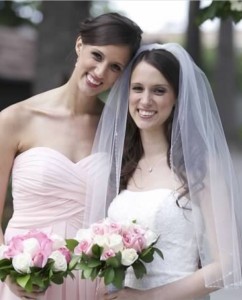 Weddings have become so much more polish since I married 31 years ago.  One trend, that I love, is the introduction for the bride and groom's first dance, a tribute if you will.  I'm sure by now you've all see the glitzy performances  bridal parties have choreographed for their opening dance.  All one has to do is go to youtube.com and you can find any number of them.
The two beautiful women above have a unique story – and a lovely one.  They are twins, and believe it or not, nieces of a young man I went to school with in California – although we just recently made the connection.  No, I didn't attend the wedding, but I sure heard about it.  The special introduction dance Mallory performed for her sister, Greer, was the talk of Glastonbury!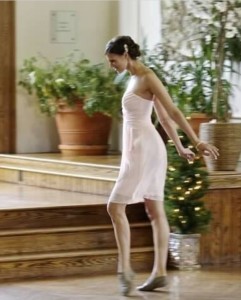 A little back story…Mallory, mallorycunningham.com, is a talented actress and dancer (trained at a studio opened and operated by her mother where my own Tess and Julia attended – YES…it IS a small world…).  As a gift of love, Mallory wanted to make an extra special introduction to her twin's first dance with her new husband.  In Mallory's own words, "…I wanted to be able to convey my love for my sister and my  dear friend turned brother-in-law-to-be."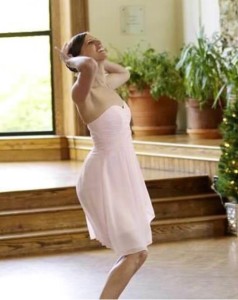 The DJ made the wedding party introductions, and Mallory had just enough time while the newlyweds were being introduced to run off stage and slip on her dance shoes.  Again, quoting Mallory, "As the applause for the entrance of Greer and Kevin reached it's height, "One and Only" by Adele began to play. I slowly took the dance floor and did my best to dance the story of my love for Greer and Kevin and their love for each other…. As the musical swelled towards the chorus, I danced towards the newlyweds, took their hands, lead them out onto the floor and motioned to them that it was time for their first dance as husband and wife.  They began to dance and, I waltzed one circle around the couple and off the floor, leaving my twin with her new other half. 🙂
The DJ invited up the wedding party and parents to dance around the couple for the final section of the song. It was a lovely moment because the wedding party has been friends since "forever" as we all like to say- it brought us all right back to our childhoods together."
I intended to paraphrase Mallory, but I just could not write her story as well as she.  I had to quote her verbatim. The Cunninghams have set a high bar indeed with their wedding…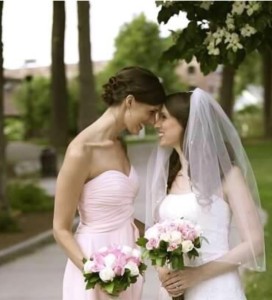 Please enjoy the beautiful photos above.
Photo credits: Jessica Osber Photography osberphotos.com

A WONDERFUL read…click on the link below to get it from amazon!
Unbroken: A World War II Story of Survival, Resilience, and Redemption