Love Donuts?…Consider the Donut Wedding Cake!  Looking for something a little different from the ultra traditional wedding cake, but something that your guests will love….that YOU will love?  Look no further than the "Donut Wedding Cake".  When you think about it, it's BRILLIANT!  Pretty, tasty and sure to be a crowd pleaser.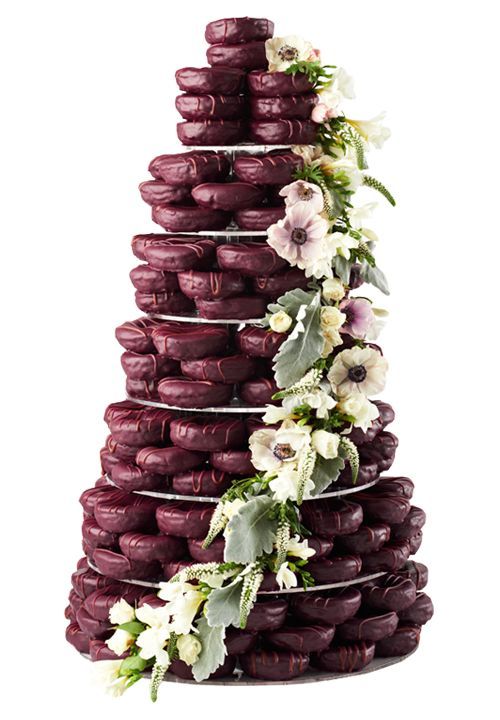 Now the "cake" above is just a thing of beauty!  And a donut is the prefect size to feed your bride or groom their "first bite" of something sweet.  And this particular cake looks sturdy enough for guests to "help themselves" from anywhere in the cake. If not done correctly, this could be a precarious situation with other "donut cake" types.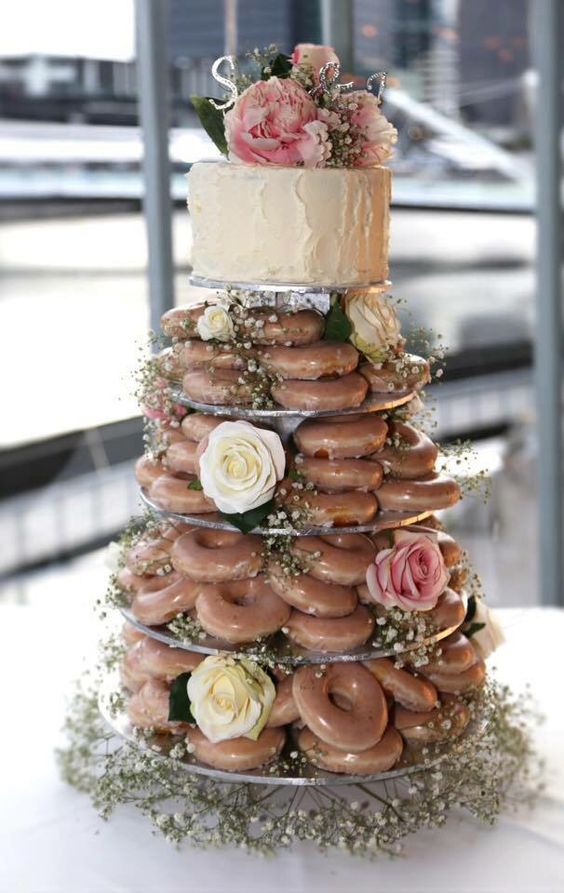 Looking to combine your favorite donut dessert with a traditional wedding cake?  Then either the above or below photos could be for you!  The top pic has a darling "cutting cake" for the bride and groom to do the honors… then PERHAPS preserving the top layer for their first anniversary. Interested in saving the top layer of YOUR wedding cake?  Click on the following link Preserving the Top Layer of Your Wedding Cake for details from an earlier blog post.  I actually used this method for my two daughters' cakes and it worked well.  And the cake below provides an actual wedding cake with donut embellishments!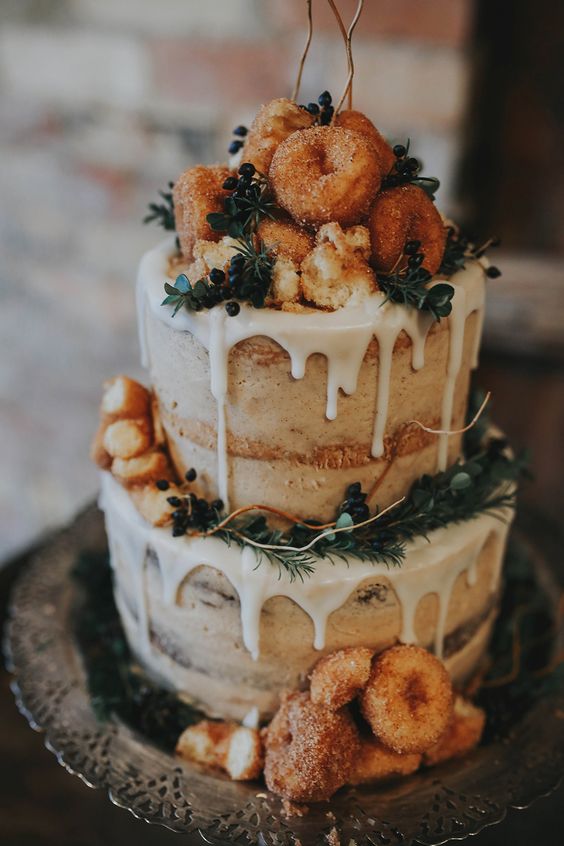 Love donuts, but desire something a little different?  These donut holes could be just the ticket.  Maybe they could serve as an end of evening snack.
And the donut cake below…love the flowers interspersed.  I think even I could create this lovely confection.  I know, I know, it wouldn't be as easy as it looks.  But if you have a professional, or a talented friend or relative assemble this, it would definitely be a money saver.  An average wedding cake ranges from $ 500.00 to $ 1,500; most, somewhere in between. Not so with this cute donut cake.  But come on!  That's probably not why you'd choose this option.  Donuts are just plain good…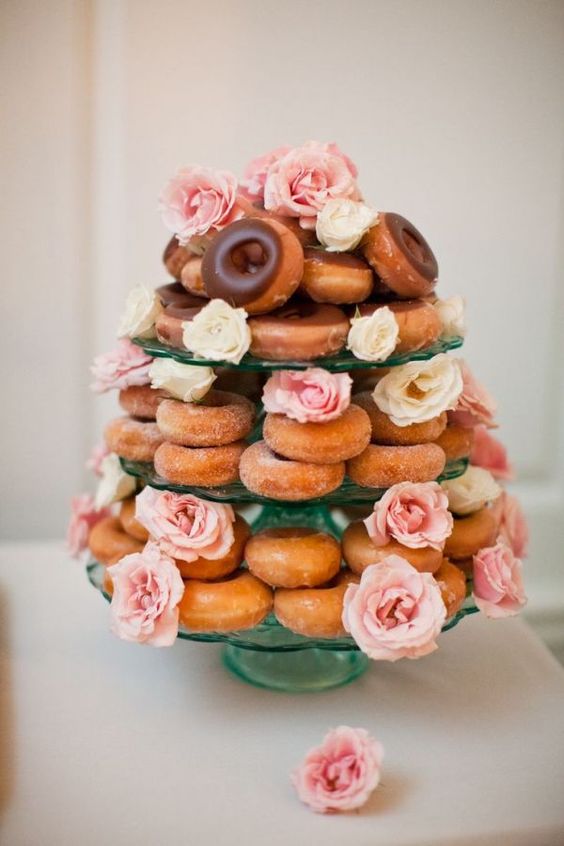 And if I were doing it…I wouldn't mess around!  I'd just create this delightful donut wall!  🙂