DIY wedding veils – can you really accomplish this feat?  Sounds almost impossible, doesn't it?
I have talked to a few brides lately, brand-new and ladies my age, and they either made their own veil, or some component of it, or a family member did,   Above you see Joanna, a friend close to my age and her handsome groom.  Yes, Joanna went to a fabric store, purchased some very fine tulle, and made her own veil!  I think it's beautiful, a sure keepsake.  I image it wasn't too hard on the wedding budget either.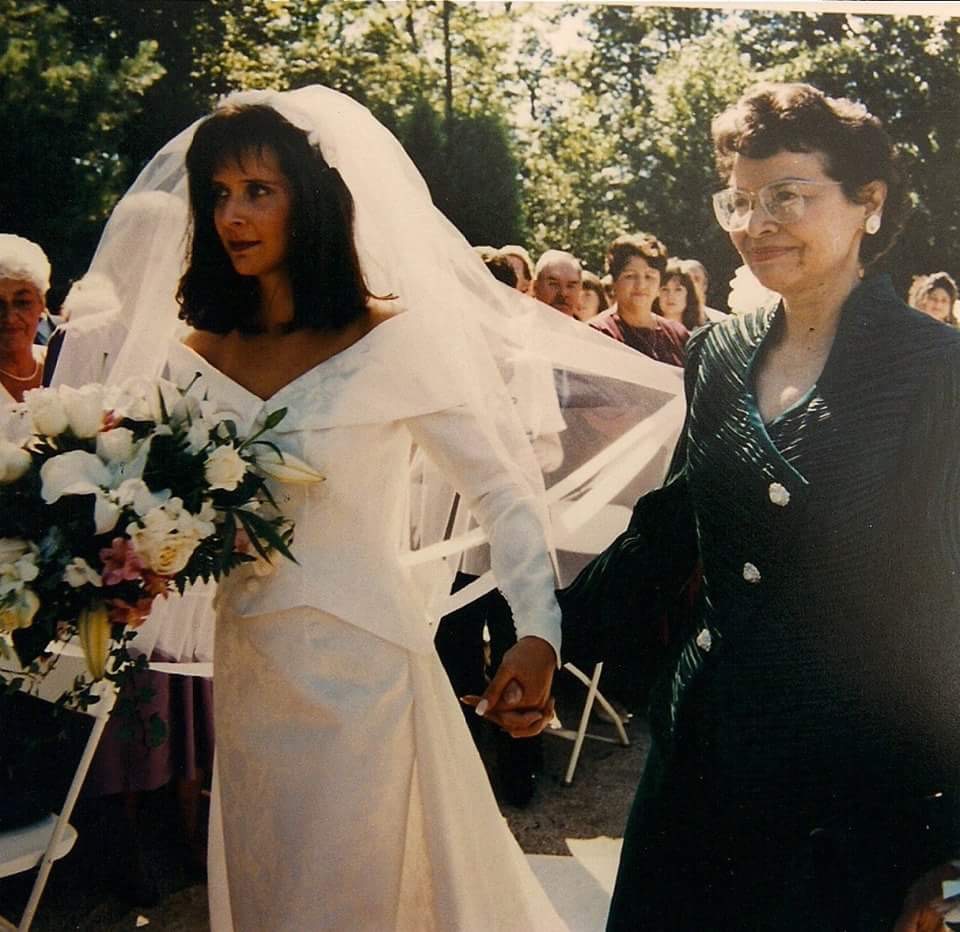 And another photo of the beautiful bride and her veil – ADORE her dress!
A bride I worked with recently had her mother make her veil.  If she isn't a professional seamstress, she should be!  Look at the detail work!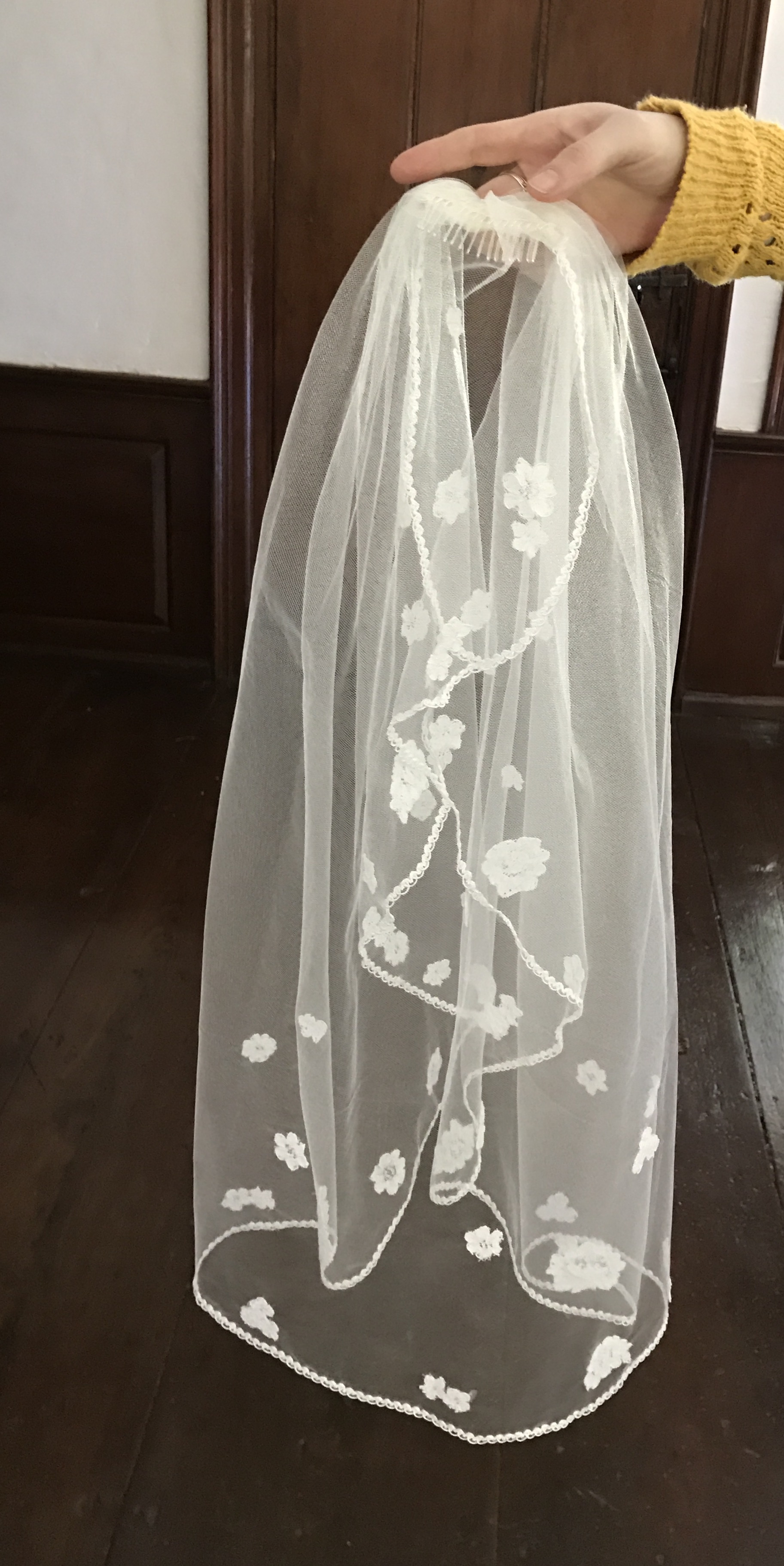 Her mother also made her "bolero" the gauzy "mini-sweater" for the wedding ceremony.   As the bride wore a strapless gown, she wanted a little something to continue her demure look.  (If viewing on a mobile phone or tablet, and the image is sideways, my apologies)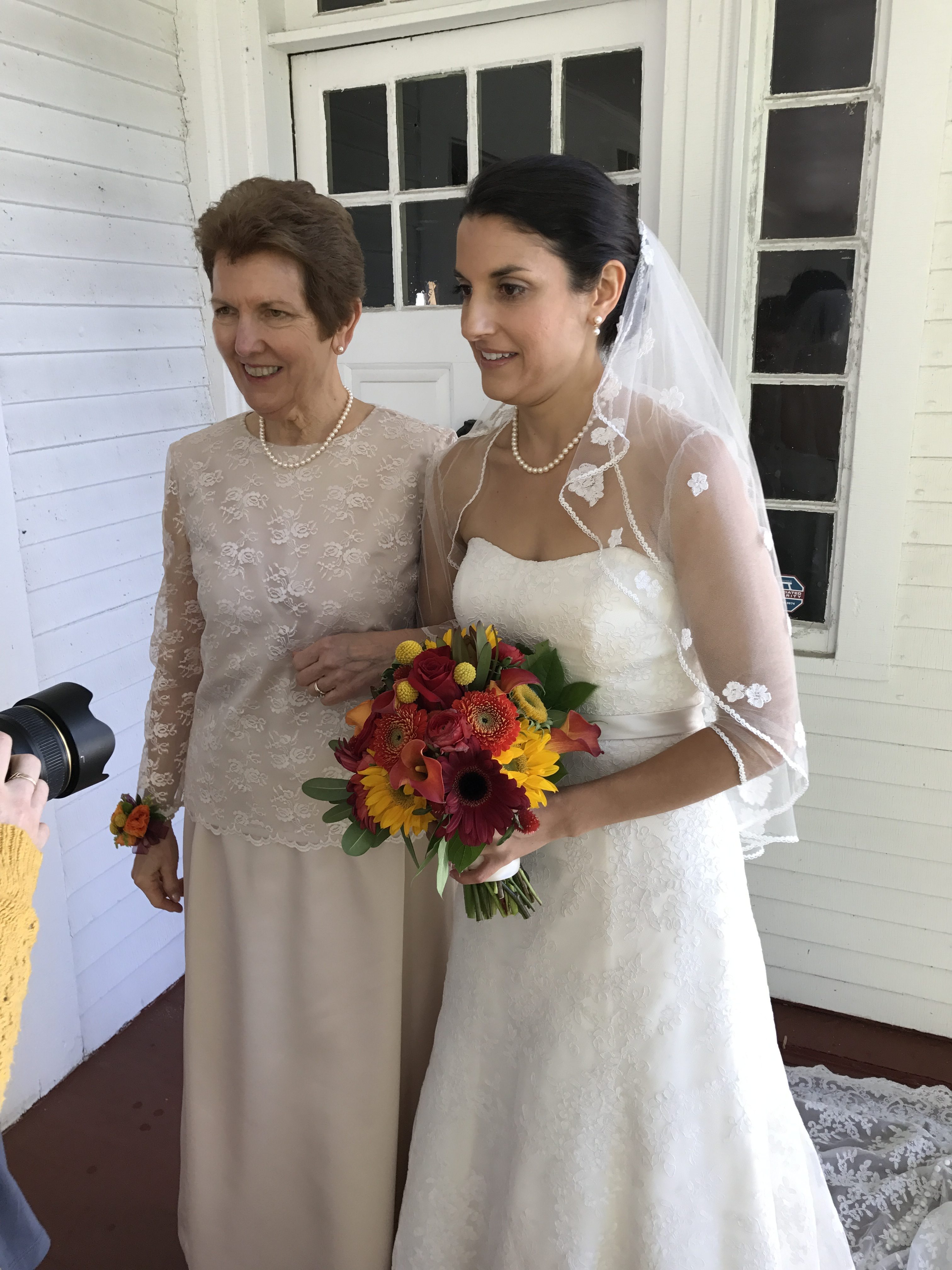 So what does one need to make one's own veil?  The basics would be some very fine tulle, (you may have to go to a large bridal supply warehouse to obtain it, or order on line), fine threat, a needle, a clear hair comb, and a head piece if you are so inclined.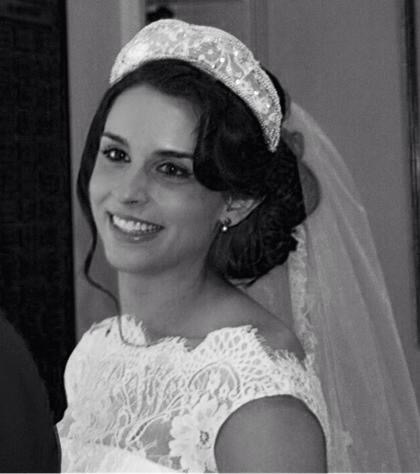 Come on… what would one of my posts be without posting a picture or two of my own daughters?  🙂  But they fit into this post.  While Maggie, above, and KK, below, didn't make their own veils, they did make a creation of sorts.  Both wore their own veils, which can be handed down to any daughters or granddaughters, and my headpiece.  I was very proud.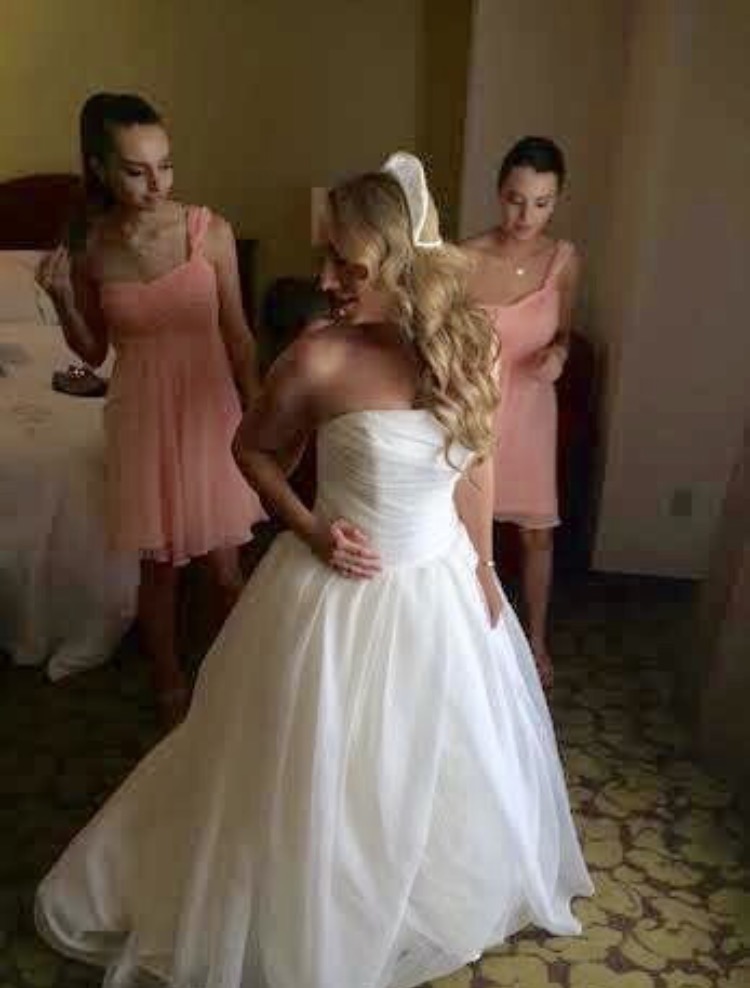 And below, the original owner of the headpiece, yours truly.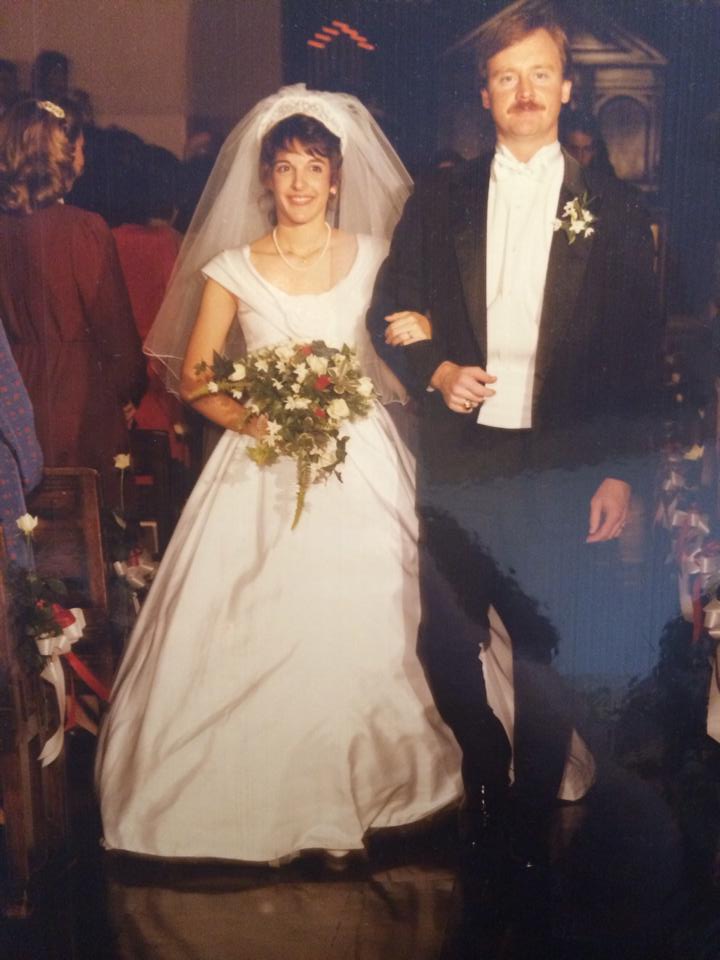 Photo # 5 Patty Cloherty
Next up, tips from a long time friend on how to DIY for wedding hats!