Ah…the Hotel Del Coronado's History… Did I captivate your interest yesterday?  Are you waiting with baited breath to read about the ghost that supposedly haunts the Hotel Del?
Well, here you go…according to the Hotel's own "Press Room" on it's web page,
Kate Morgan, age 24, arrived on Thanksgiving Day, alone and unhappy. According to hotel employees, she said she was waiting for a gentleman to join her. After five lonely days, Kate took her own life.
At the time of her death, police could find nothing to positively identify her, so a description of Kate was telegraphed to police agencies around the country. As a result, newspapers began to refer to Kate as the "beautiful stranger." After Kate Morgan's identity was confirmed – she was married but estranged from her husband – it was surmised that she had arrived at The Del hoping to rendezvous with a lover.
Kate had been employed as a domestic in a wealthy Los Angeles household. From there, she traveled by train to the hotel, where fellow passengers reported that a woman matching Kate's description had argued with a male companion, who then deserted her en route. During her stay, Kate was described as sickly and sorrowful, venturing into San Diego to buy a handgun, and the San Diego coroner later confirmed that Kate had died from a self-inflicted gunshot wound.
The Ghost of Kate Morgan
According to the hotel's book, Beautiful Stranger: The Ghost of Kate Morgan and the Hotel del Coronado, since that time, guests and employees have attested to ghostly goings-on. Most have to do with Kate's original third-floor guestroom, where visitors have experienced flickering lights, a television that turns itself on and off, breezes coming from nowhere, inexplicable scents and sounds, items moving of their own accord, doors that randomly open and close, abrupt changes in room temperature, and unexplained footsteps and voices. The story of Kate Morgan continues to intrigue hotel visitors, and the room in which she stayed is the most requested guestroom at the hotel."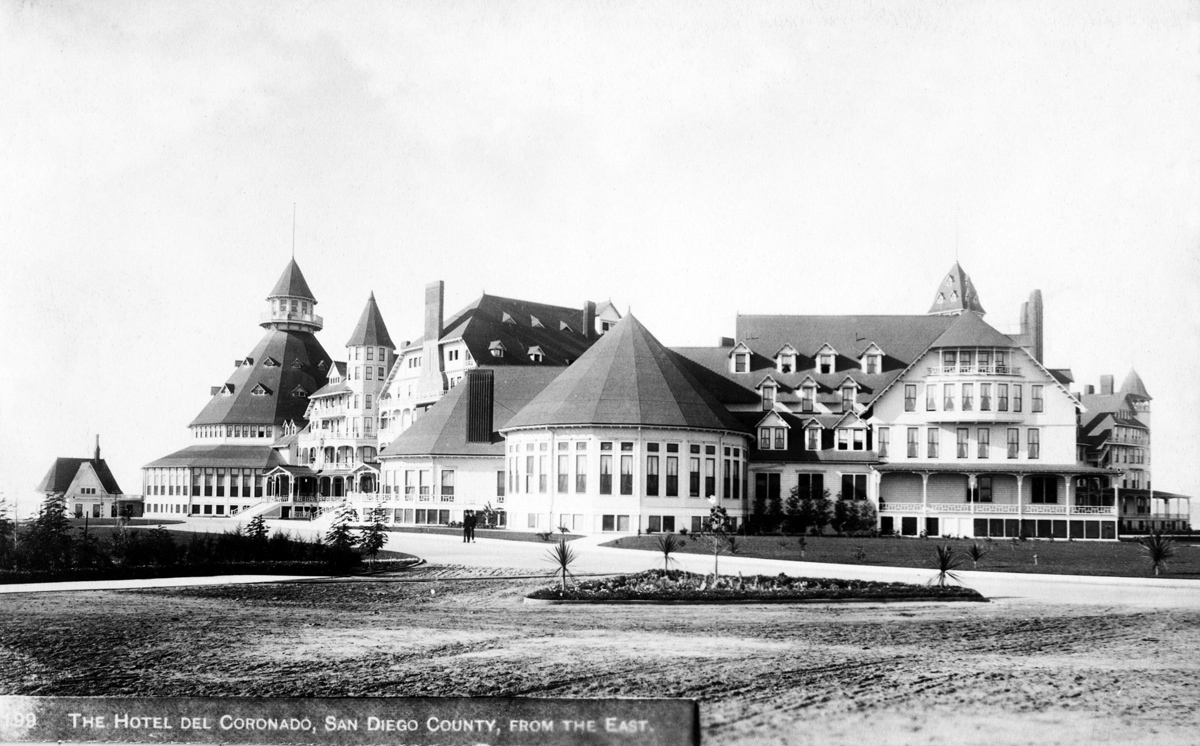 hoteldel.com A photo from the hotel's early days.
And that's not all…In it's long history, the Hotel Del has played host to many a celebrity.
The list is extensive: Bette Davis, Gary Cooper, Kirk Douglas, Judy Garland, Maureen O'Hara, Mickey Rooney, Lana Turner, Rudy Vallee, Humphrey Bogart and Lauren Bacall, Doris Day, Joan Crawford, Walt Disney, Groucho and Harpo Marx, Donna Reed, Dinah Shore, Loretta Young , Lucille Ball and Desi Arnaz, Liberace, Ronald Reagan, Cary Grant, Katherine Hepburn, Burt Lancaster, as well as Goldie Hawn, Sylvester Stallone, and Renee Russo.  Whew!
More current celebs don't wish to be left out.  They include: Brad Pitt, Kevin Bacon, Seth Rogen, Robert Downey Jr., Eva Mendes, Will Farrell, Shakira, Al Pacino, Jennifer Garner, Kevin Costner, Jack Nicholson, Oprah Winfrey, Julia-Louis-Dreyfus, Whoopie Goldberg, and Steven Spielberg.  (Press Room, Hoteldel.com)
Several movies were made at the Hotel Del, one of the most iconic?  "Some Like it Hot" with Marilyn Monroe, Tony Curtis, and Jack Lemmon.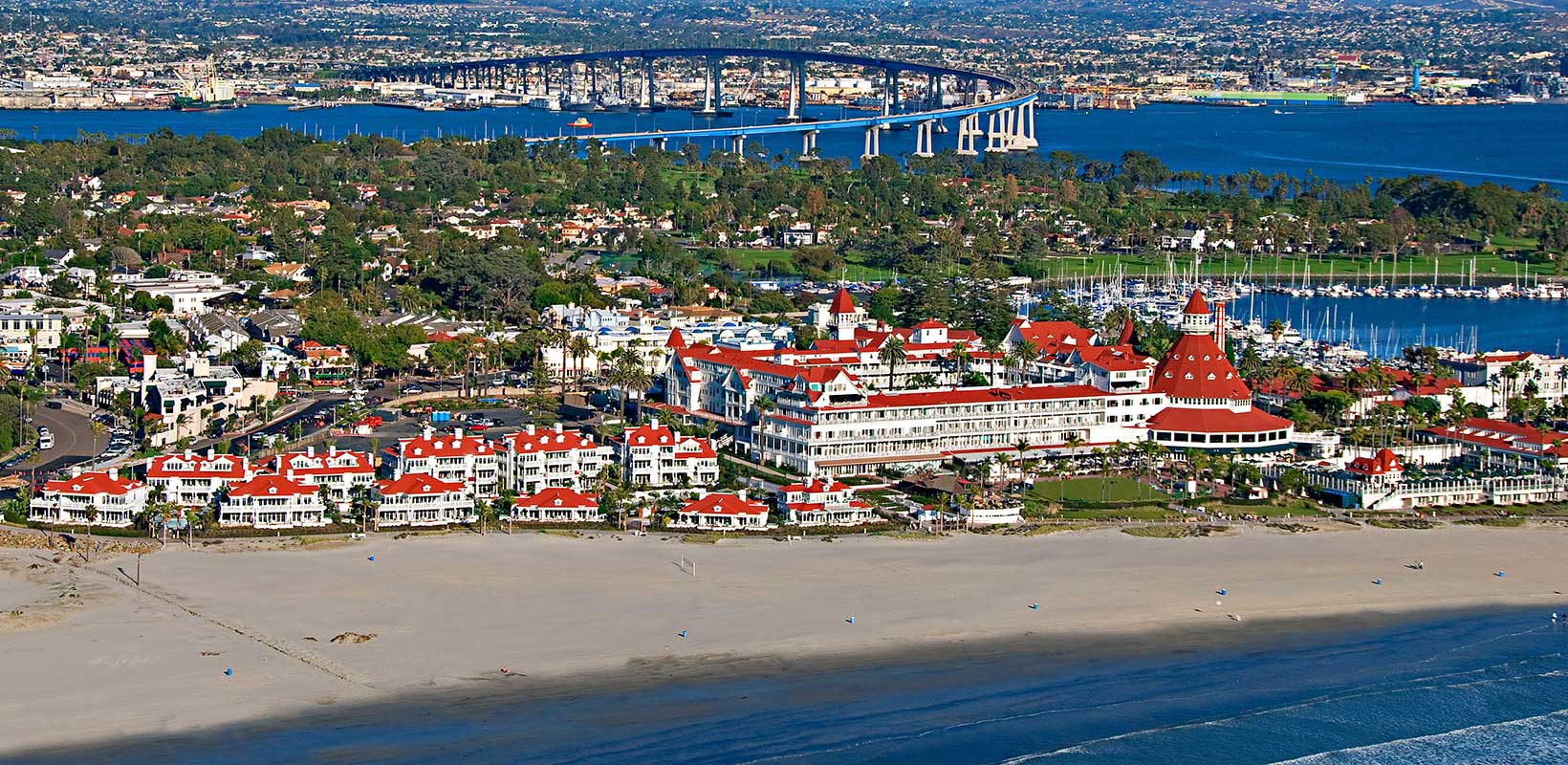 And really…who WOULDN'T want to visit this gorgeousness?  Tomorrow…let's talk weddings, and why this might be the perfect place to say, "I do"!   (PS – notice the blue bridge in the background of the above photo.  That's how one travels by car to reach the "island")