There are so many Wedding Venue Options on site at the Hotel Del. The Wedding Specialists' goal is to make your day a once in a lifetime experience, whether you are hosting four or four hundred. They have the specialized locations and experienced staff to accomplish this. External staff like wedding photographers often enjoy taking advantage of our luxurious venue. I'm sure many wedding photographers like Chris Brodell (Learn More) would love to scout beautiful wedding venues out like the Hotel Del and thanks to how organized we are you get to feel like it is all effortless. Think about it. When you go to a wedding, you have a wonderful time. You eat delicious food, drink good wine, dance to fun music. Easy, right? No…to pull off an elaborate affair such as a wedding, countless hours go into the creation. I know this from the stand point of a 'mother of the bride' and a professional wedding planner.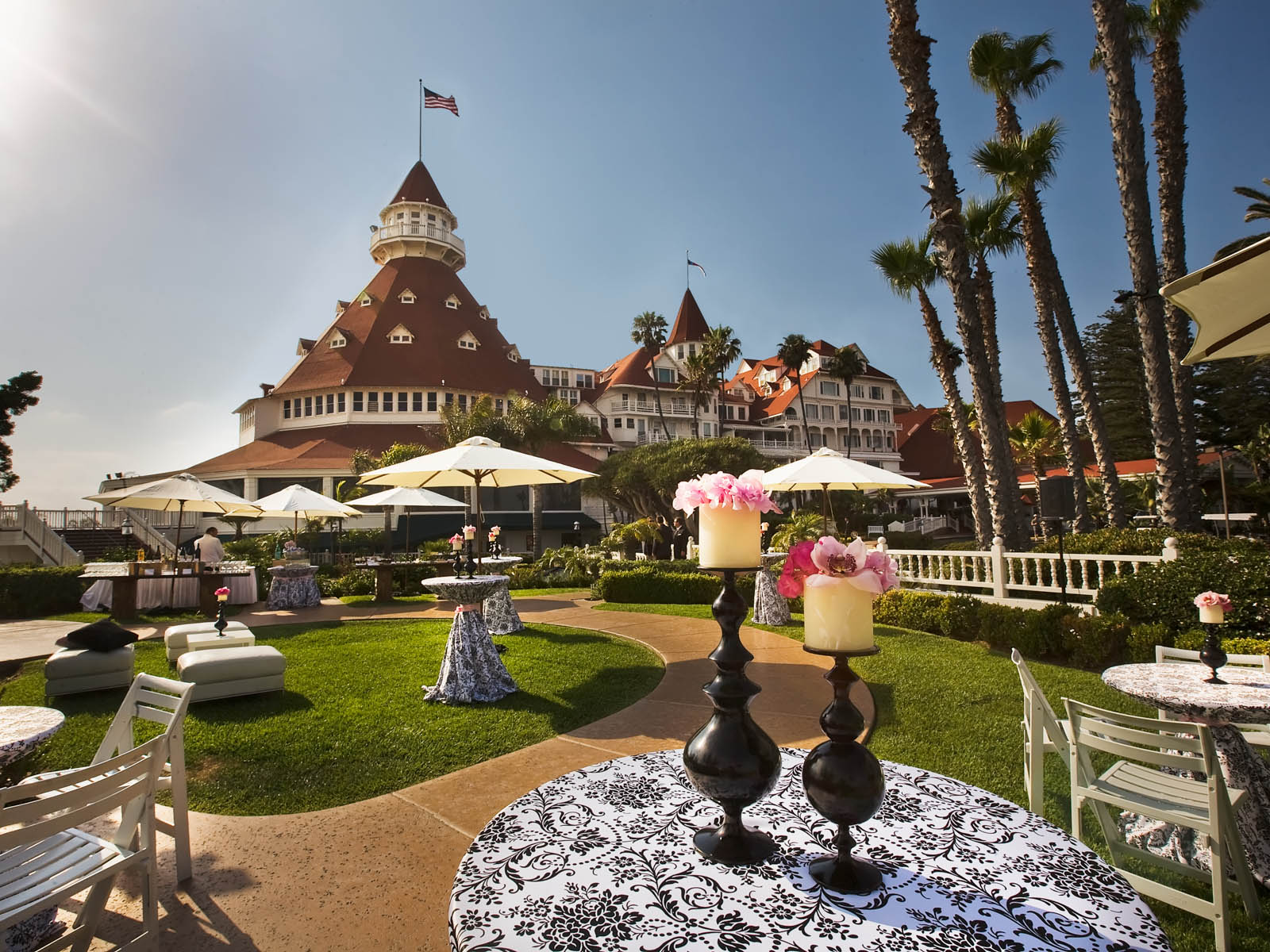 The Vista Walk, ( photo from the Hotel's own website), is a lovely wedding venue for a party under 100. The top photo shows it all decked out for a wedding with a rather eclectic theme. Below, my own photo, on an average day, waiting to be transformed…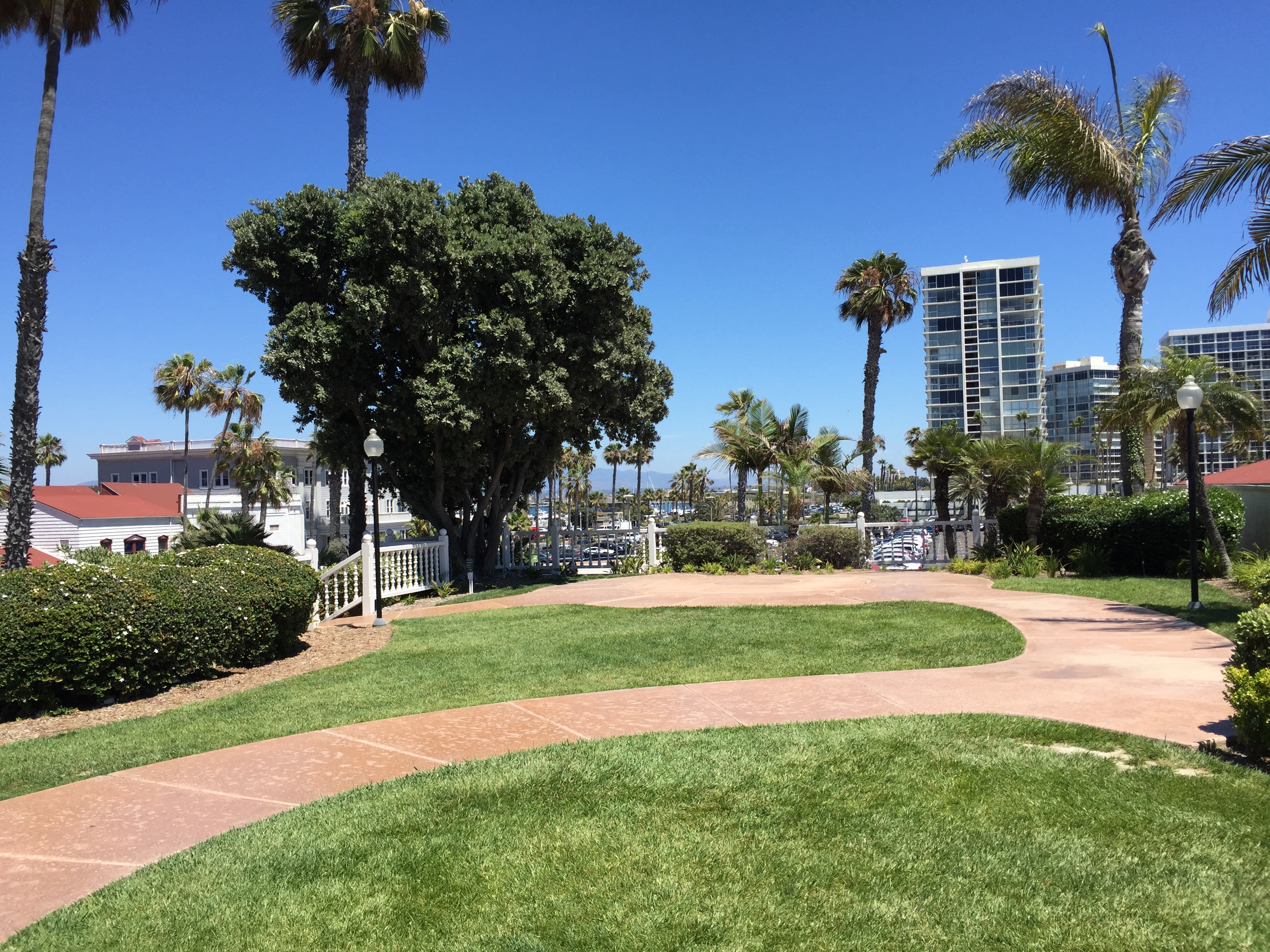 Below, the Garden Patio, my own photo, in it's everyday attire. Isn't the grass lush? It so impressed me, especially with the drought California is experiencing. Then I walked on it. My heels didn't sink in!! What?!? Yup…it's turf. And the best, most realistic turf I've ever seen. What a wonderful, ecological choice for the resort to make at this delicate time in California's climate crisis.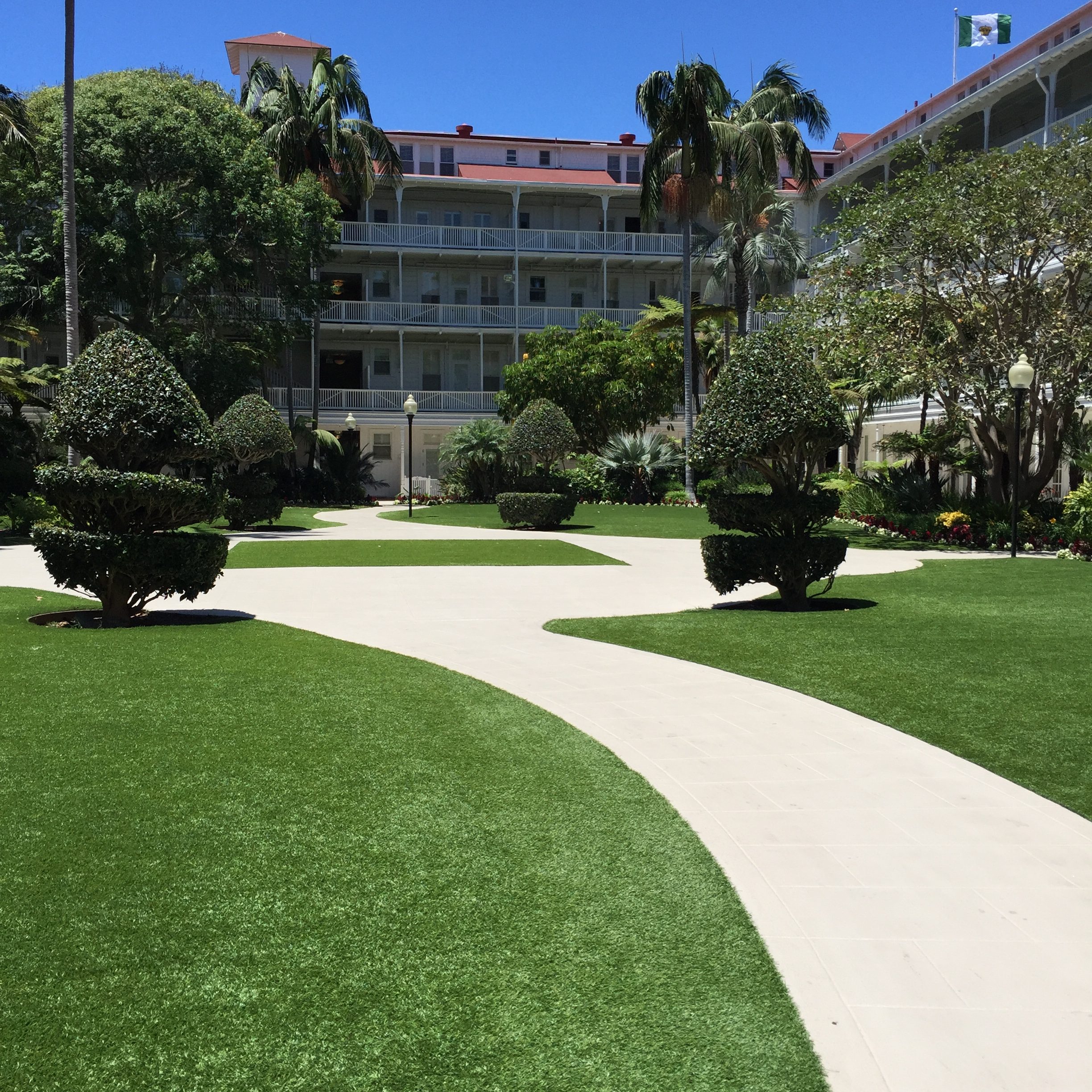 Next photo showcases the garden patio ready for a wedding! This venue also hosts a smaller group than say, the Crown Room, or the Windsor Lawn. The venue is intimate without being cramped.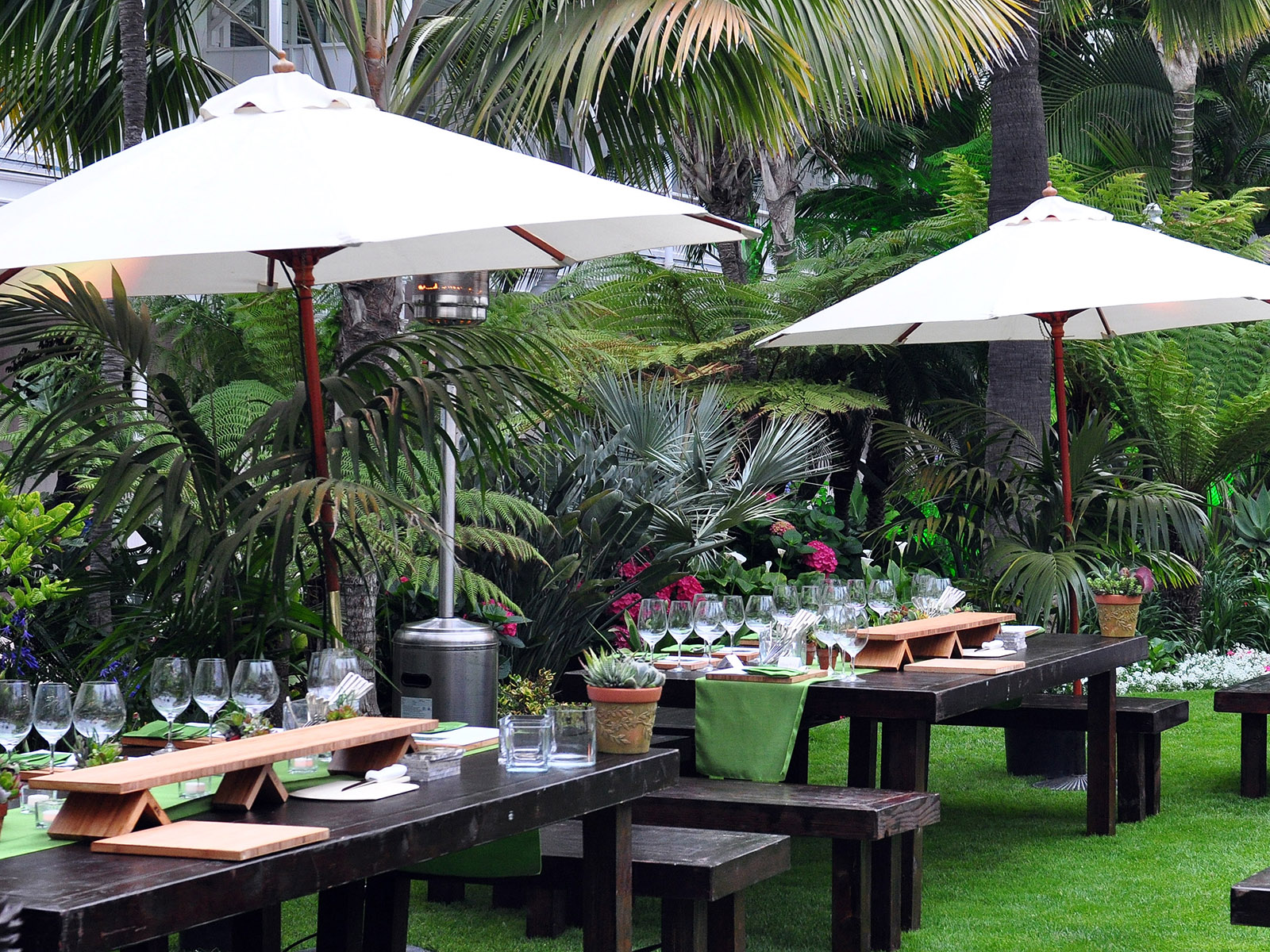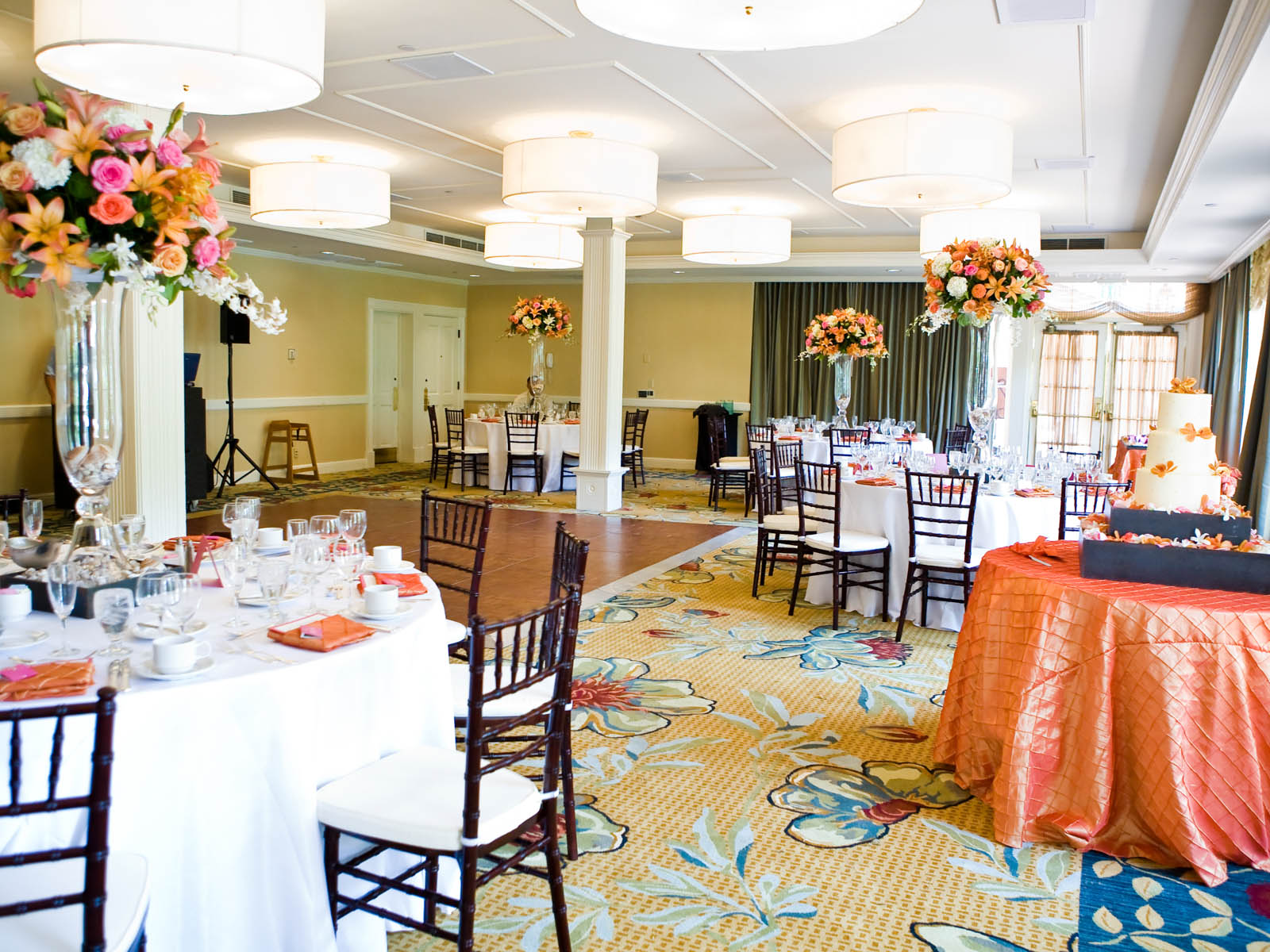 Garden Tea Room – (photo, hotel website). Feeling in the mood for an indoor affair? I visualize this space used by a bride with a late-morning, early afternoon wedding. It feels light and airy.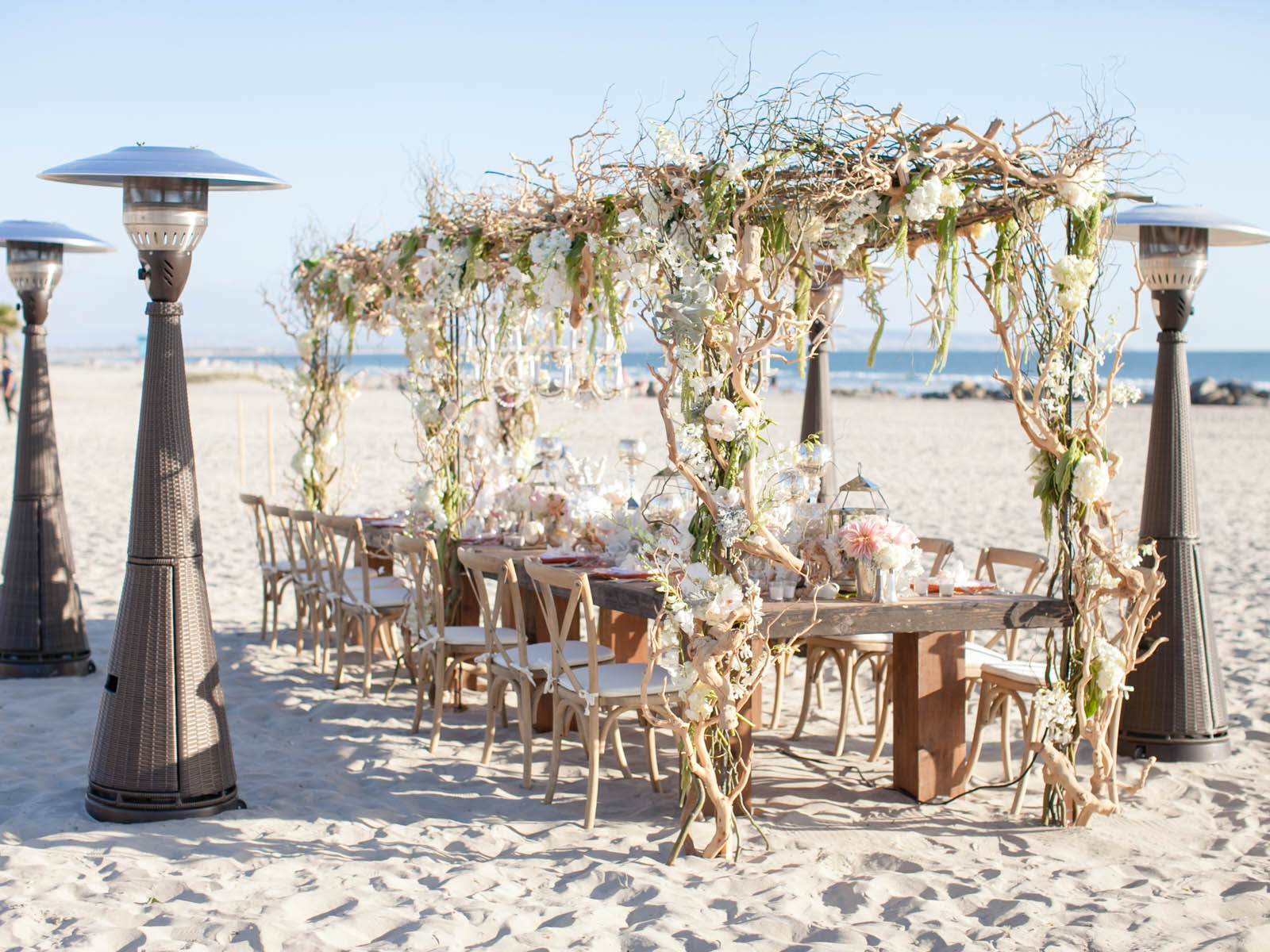 Beach (Hotel website stock photo)
And really..can you get any better than a celebration on the beach like the one above? It IS the Hotel del Coronado, after all…