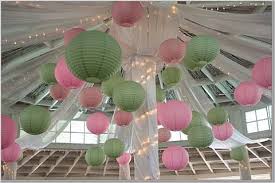 So you want to decorate your wedding on a budget?  You CAN do it, and it CAN be beautiful.  The photo above incorporates the bride's color scheme in a fun festive manner…but the lanterns are relatively inexpensive.  Paper lanterns not up your alley?  Consider using the natural landscape beauty of your reception site.  The beach photo below needs no decoration.  It's loveliness stands on it's own.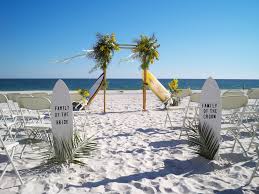 Maggie and KK are fortunate with their wedding venues.  Both have attractive features on their own which necessitate little or no additional decoration.  Maggie's venue, The Wadsworth Mansion, (pictured below), had beautiful furniture, draperies, paintings and hearth decorations.  We added floral centerpieces.  KK's, The Pavilion At Crystal Lake, has a different type of beauty.  It sports a rustic theme with a tiny lake and beach, gazebo, and a barn-type structure.  It was just KK and Tyler's style…lucky!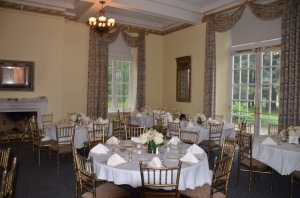 Would you like to add a little " pizazz" to your decorations?  DIY projects are an economical way to go. You can assemble them ahead of time to help you decorate your wedding on your budget.  I love the photo below.  This could be a center piece or an accent item placed at strategic locations (think guest book stand or wedding favor table).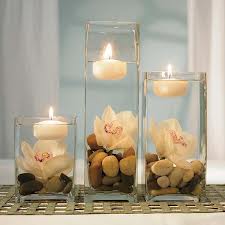 I think I saved the best for last…I just LOVE the centerpiece below.  It is so whimsical, delicate, and well…just plain pretty.  The bowls could be purchased at a bulk rate price, and the roses could be obtained from a local florist at a reduced rate.  You could request blooms your florist would have deemed not pristine enough for a floral arrangement – but perfect to float the heads of roses in a bowl!
My best advice – check out wedding blogs for ideas, (like mine!!  :-), and pinterest —-then plan ahead and give yourself plenty of time to enjoy the process of making some DIY items.  It really can be fun!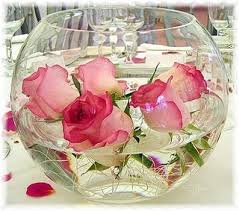 Header: www.weddingwindow.com
Image #1 temanten.blogspot.com  
Image #2 wedwebtalks.com
Image #3 Patty Cloherty Photos
Image #4 diyweddingdocorations.org
Image#5 wedwebtalks.com