Ready for more excellent wedding ideas?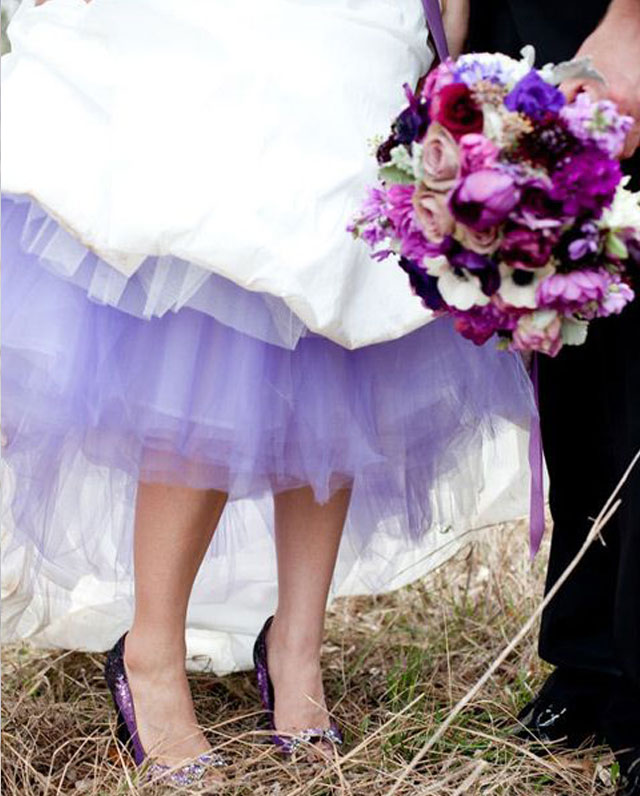 Photo by She – N- He Photography and Design
I love the idea of the colored tulle netting under this bride's dress.  It adds a bit of flare, and matches her shoes and bouquet.  Of course, one would have to choose a "ball gown"  type skirt for this effect – no mermaid gown for her!  If you can't tell by now, after viewing my blog's header a few times…I'm a BIG fan of brides' shoes photos.  I'm going to be sure to have several pictures taken of my second bride's, first daughter's shoes…and what shoes that are!  But then when you have size 6 feet – all looks cute!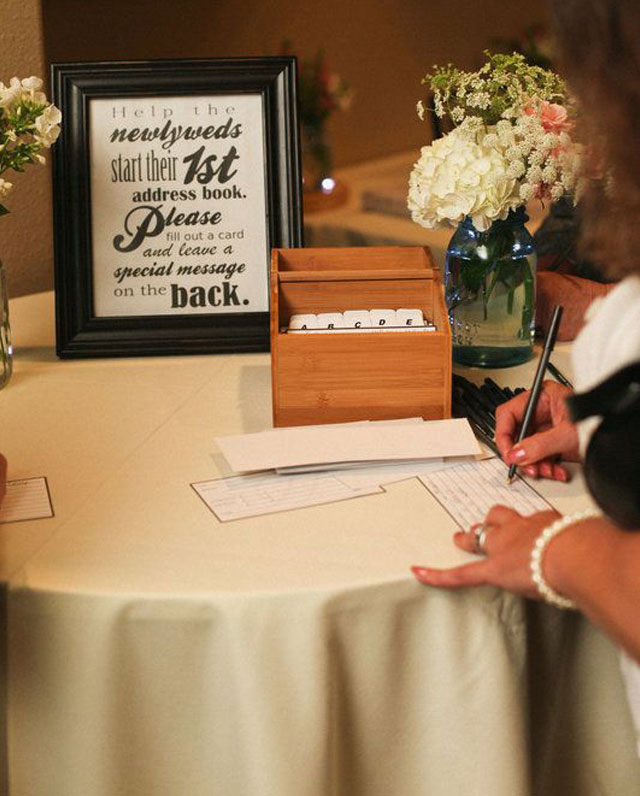 Wish I had done this at my first daughter, Maggie's, wedding…but then again, isn't everything digital now?  I don't know about you, but all my addresses are on my iPhone, iPad and Macbook.  But it's a cute idea…and all the WEDDING GUEST addresses WOULD be in one spot…gifts could be added right to the address index card for easy reference.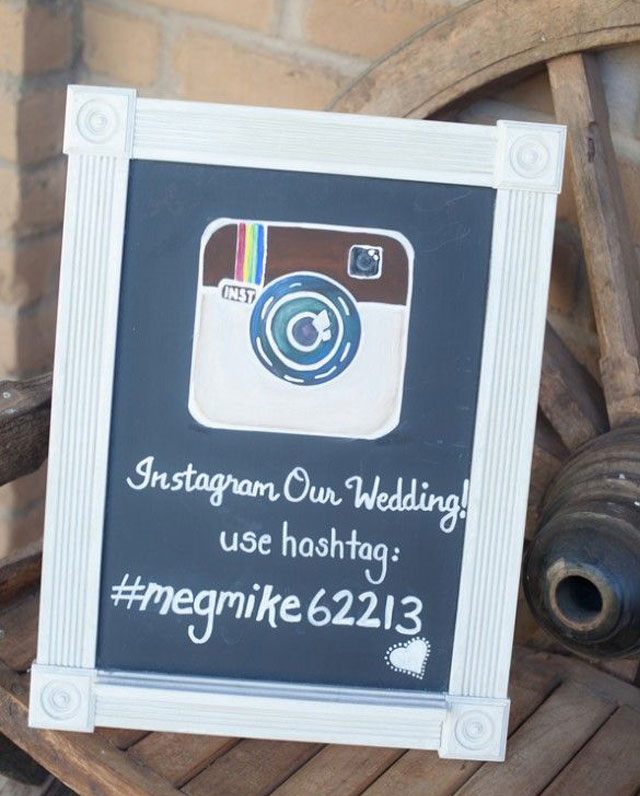 Photo by Faithfully Focused Photography
Cute social media idea… we did this at Maggie and Rob's wedding.  But KK has said, "NO," for her wedding.  Passé already?  Things change so quickly…I MAY try to talk her into it…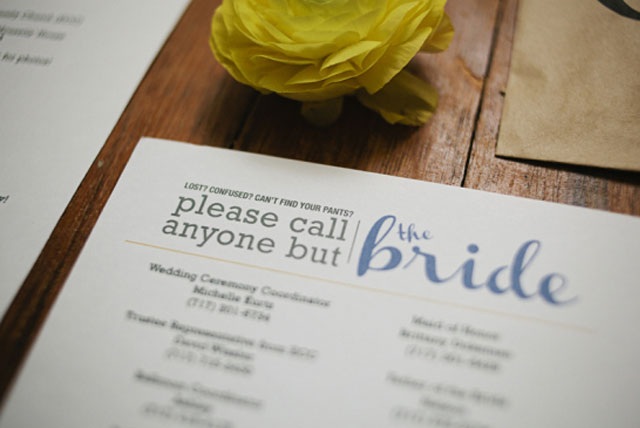 Photo by Brooke Courtney
This is brilliant.  No matter who you are, or who is helping you plan/organize, as the "Mother Of The Bride," you are ultimately responsible for all details of your daughter's wedding.  No guest is going to say, "Wow, that wedding planner really messed up the details."  If things go awry, it ill be on you.  Keep a detailed list with you in your "Mother of the Bride" bag – we'll talk about THAT tomorrow… or better yet… ALSO put all contact info into your smart phone.
Ideas/pictures found on: moncheri.com