I have written quite a few blog posts on being a good 'Wedding Guest', but thought it was time for another post on "How to Be a Good Wedding Host".  It is not hard.  I don't think I have worked with a bride yet who hasn't been thoughtful and considerate of her guests' comfort.  But sometimes, it's a good idea to check-in with some on-line resources, (such as this blog!  🙂  ), and you may run across something you haven't thought of yet.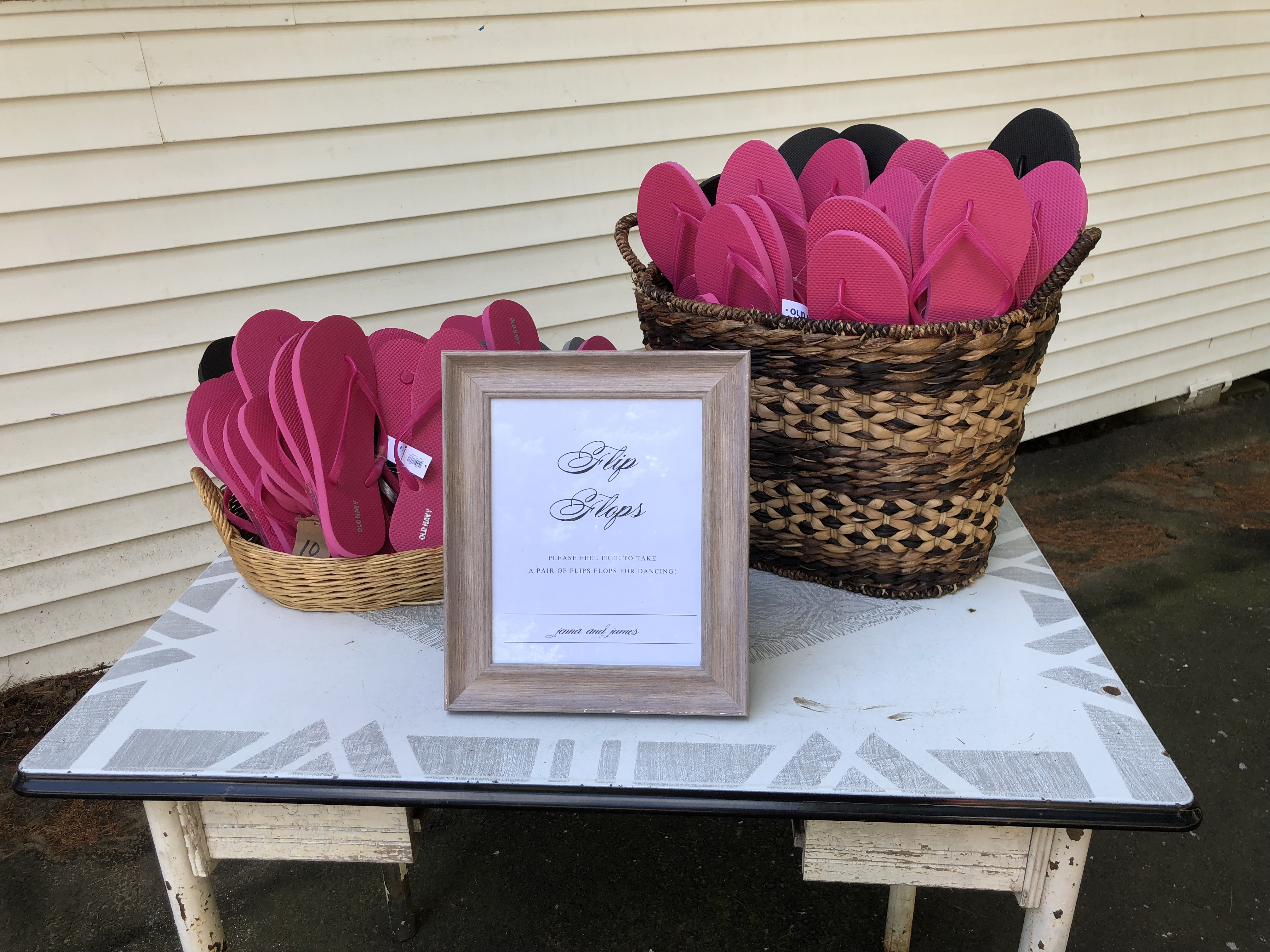 The next five photos are mine from a lovely "Camp" wedding I was the 'Day of Event' Planner for.  The bride and groom thought of everything.  Above, the female guests are invited to choose a pair of flip flops in case their party shoes began to pinch when it came time for the dancing to begin.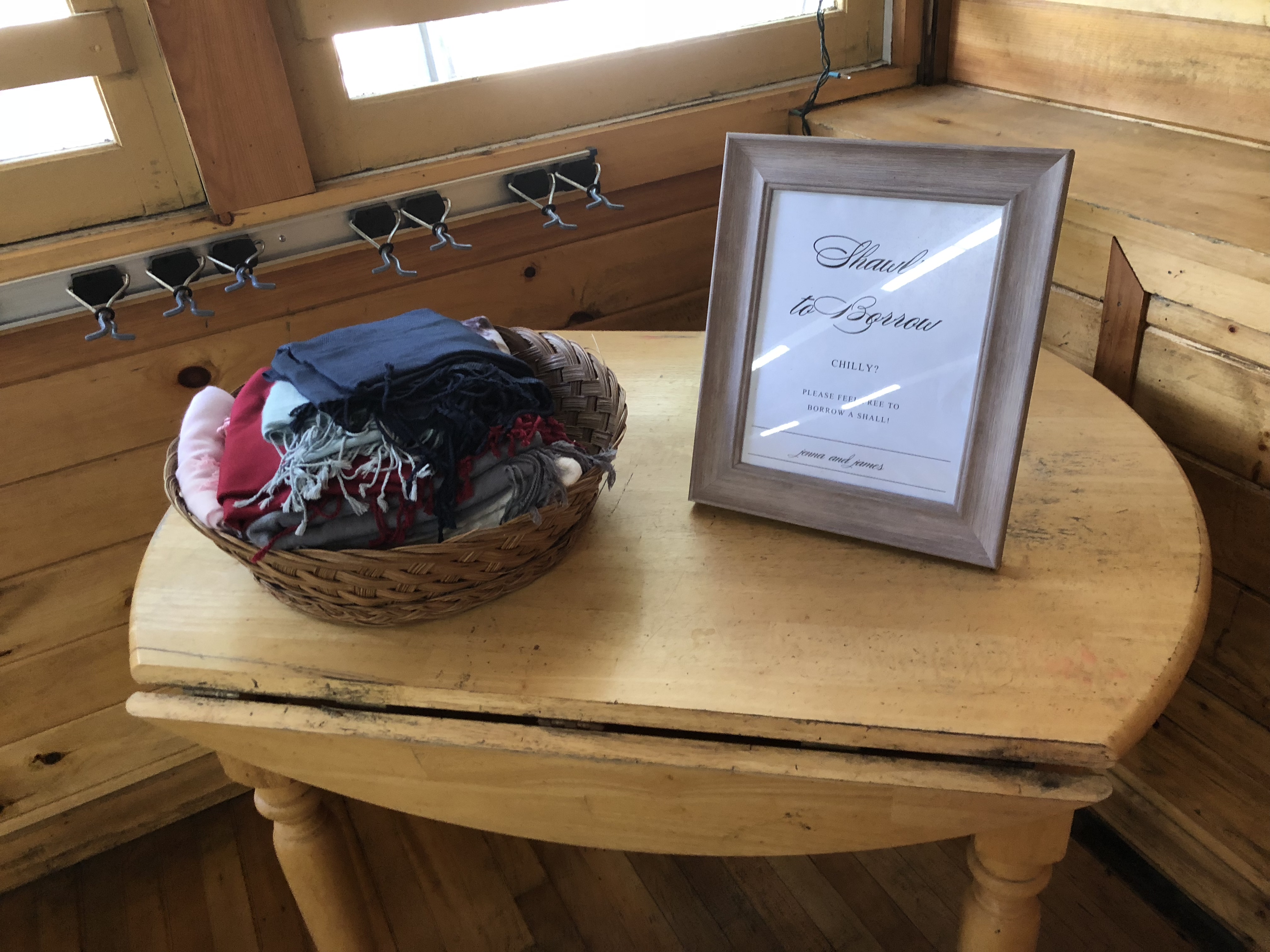 It was a lovely warm day, but as day turned to night, it DID get a little chilly.  Not to worry!  The wedding hosts had a basket at the ready with shawls to borrow if needed.
And why would I post the photo above?  Because the bride and groom at this wedding thought of everything.  They had an elderly grandfather, (we should all be so lucky!), and wanted to insure that he had an exceptionally comfortable seat with the dark chair above.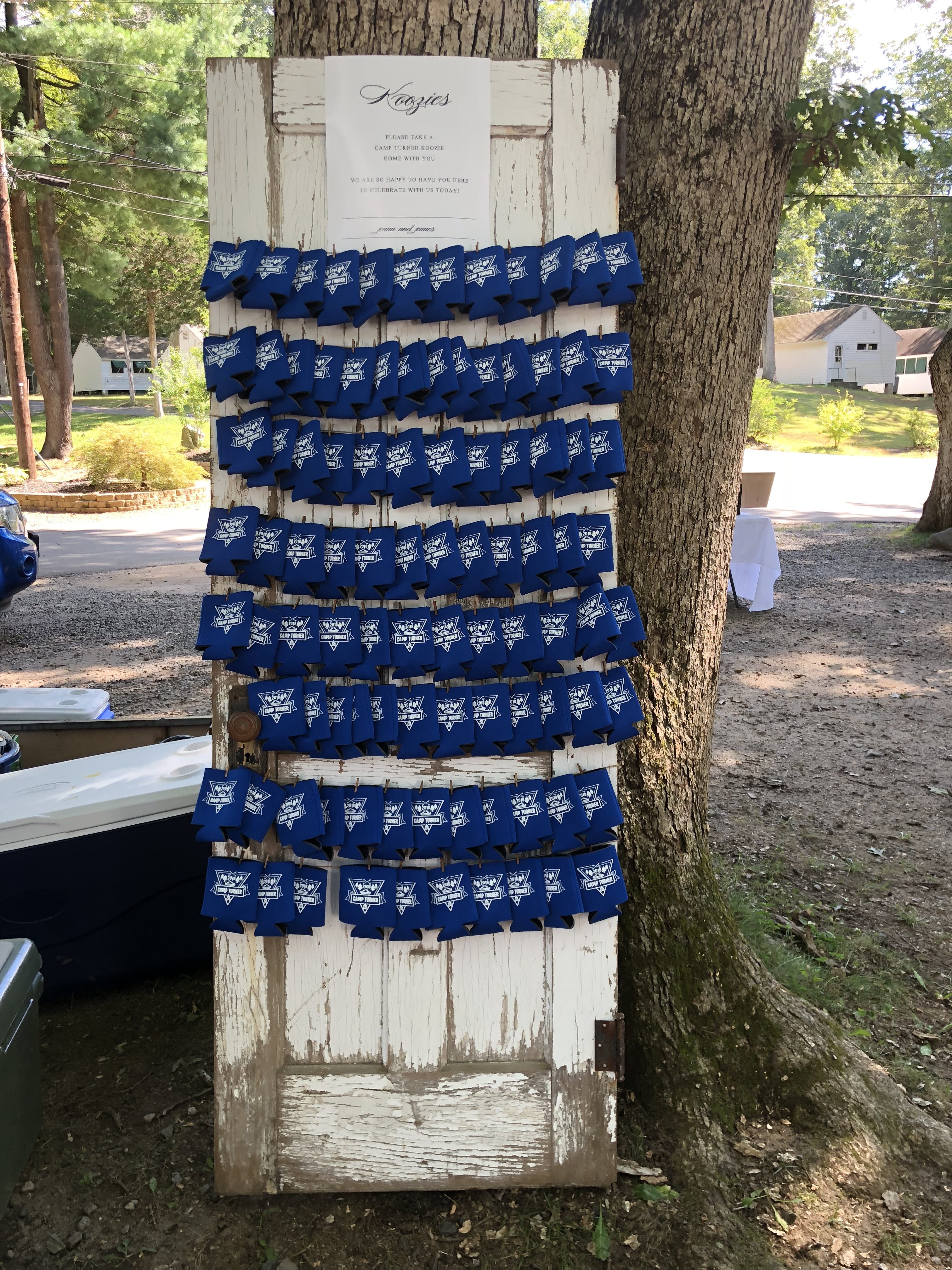 Serving ice cold drinks in the late summer heat?  How about a cozy to keep that beverage cold, and your hands comfortable?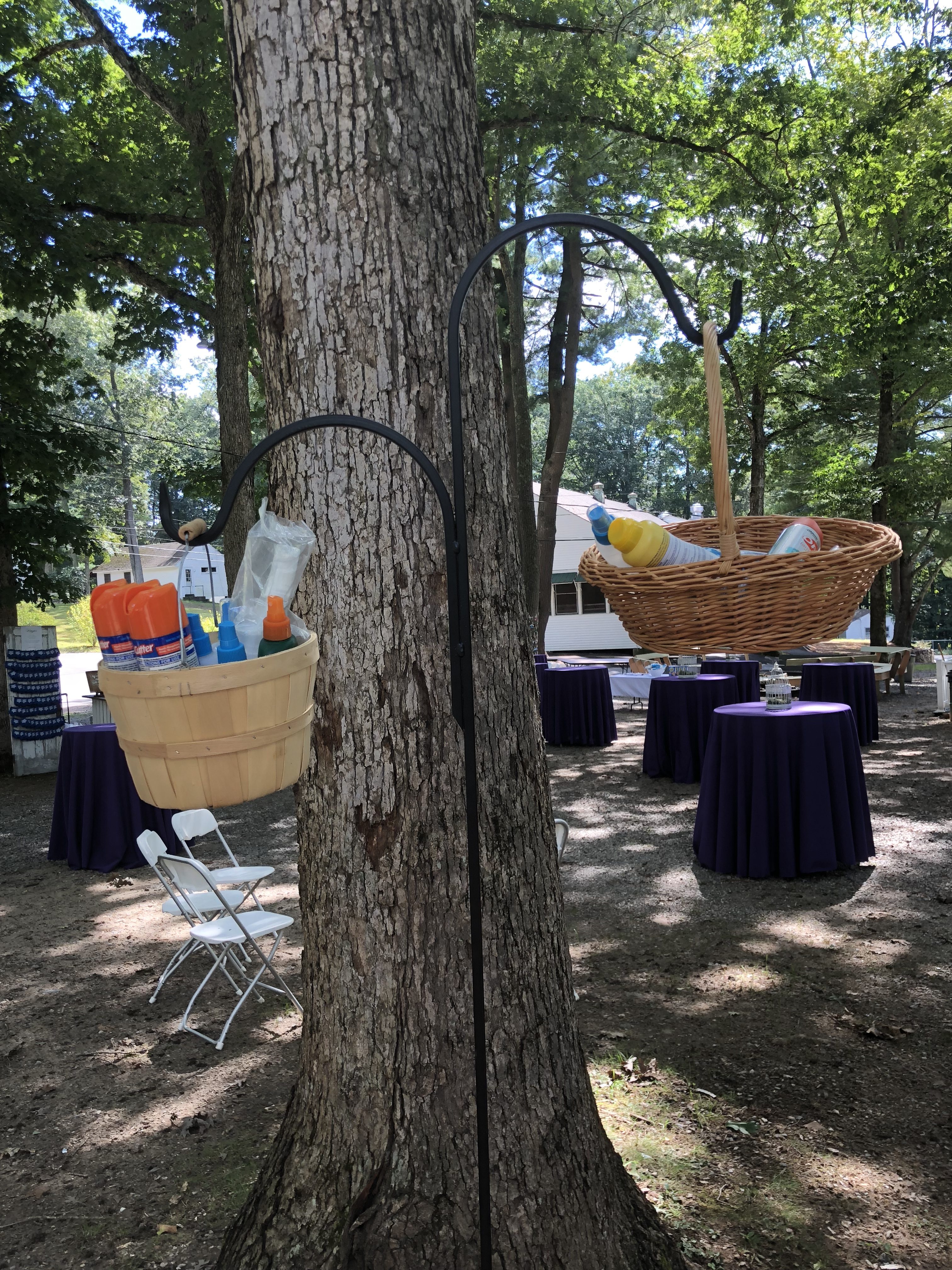 With an outside wedding, you just might encounter a pesky mosquito or two.  Never fear, the wedding couple had bug spray conveniently located for their guests.  I love the novelty of it hanging in the tree.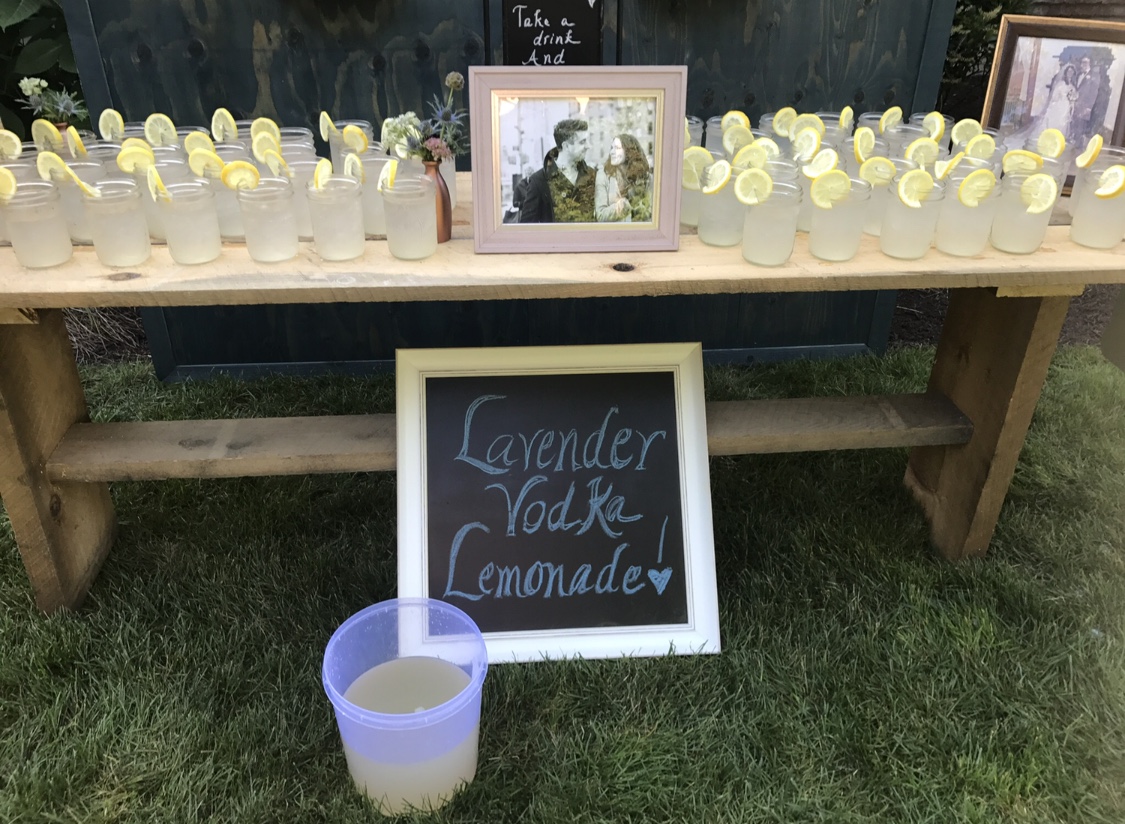 This photo was from a wedding last summer.  When guests walked into the wedding venue area, they were greeted with a cocktail to keep them cool as they waited for the lovely couple to make their appearance.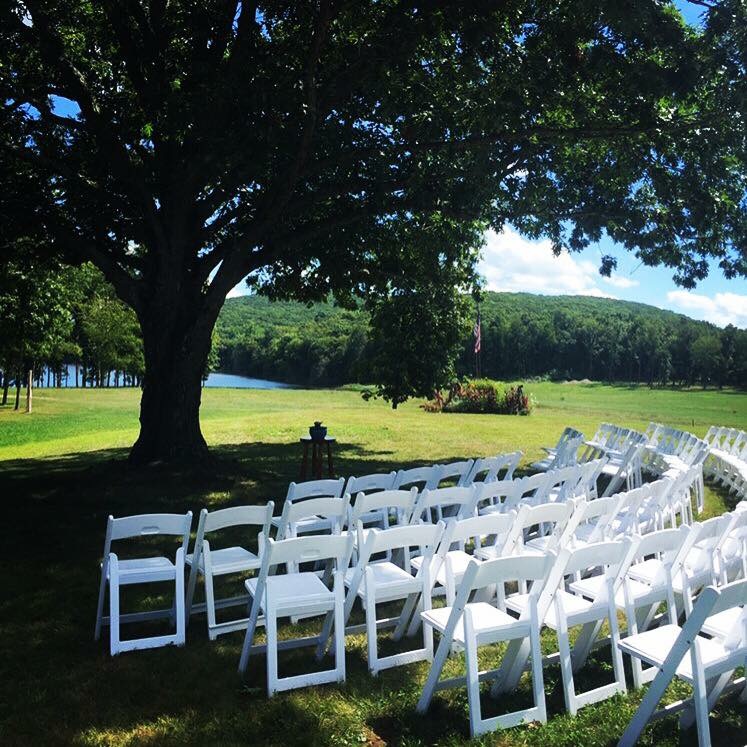 And finally… you may not always have this option, but if you anticipate a hot day for your outdoor wedding, try to choose a time of day when it will not be as hot, and place your guests' chairs in the shade it there is any.
Feel free to send me ideas you have used for your own wedding to make your guests comfortable!