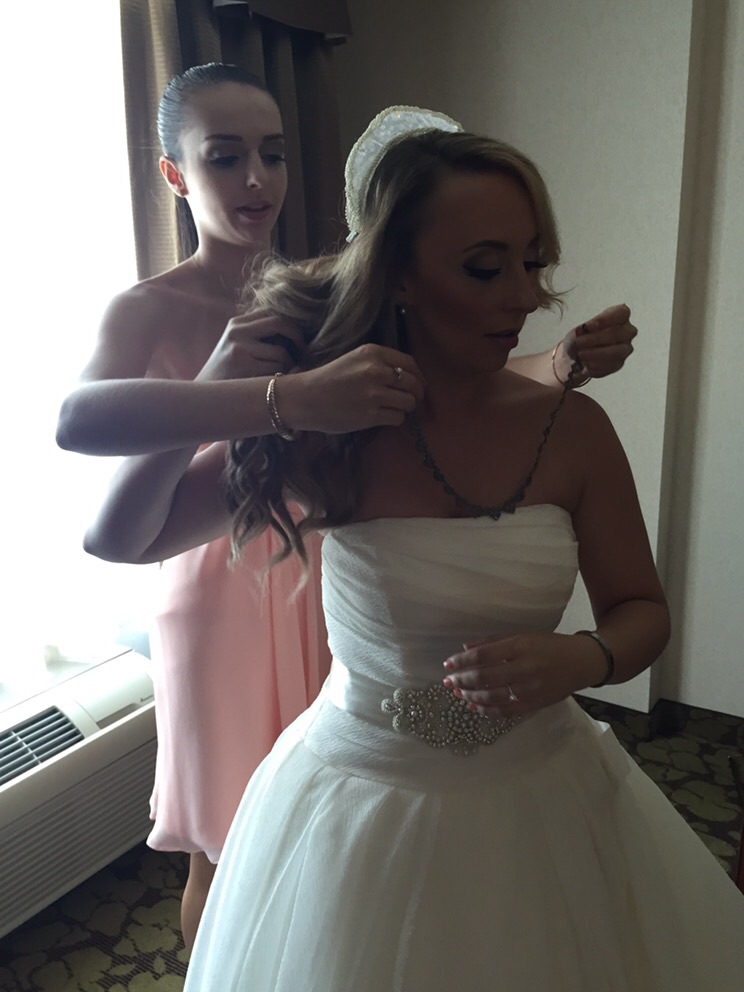 Sisters of the bride —
Everyone wants to give their children what they didn't have.  And in one way, I've done that.  Yes, I have many wonderful women friends, and a "close as a sister cousin', Kim — but I am an only child.  My girls have each other.  How many women can say they have THREE sisters?  Not many.  And while they can bicker with the best of them – they are close, and I truly believe, always will be.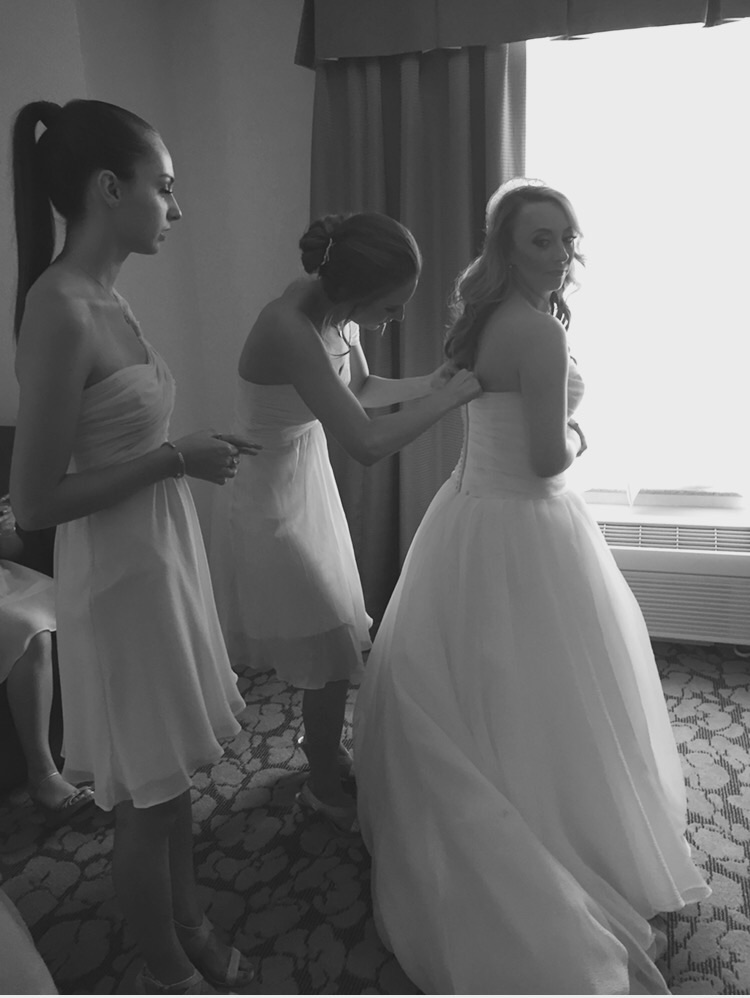 Getting our KK ready for her ceremony was surely a family affair.  All her sisters had something to contribute, whether is was Julia putting on KK's "Something Borrowed" (my silver marquisette necklace and earrings in the top photo), to Tess adjusting her headpiece, (mine – worn at my wedding 32 years ago, and most recently by Maggie at her wedding last year — think I can talk Tess and Julia into wearing it in a few years at THEIR weddings??? – Hope so…)  – To Maggie adjusting the final satin covered buttons in the photo above.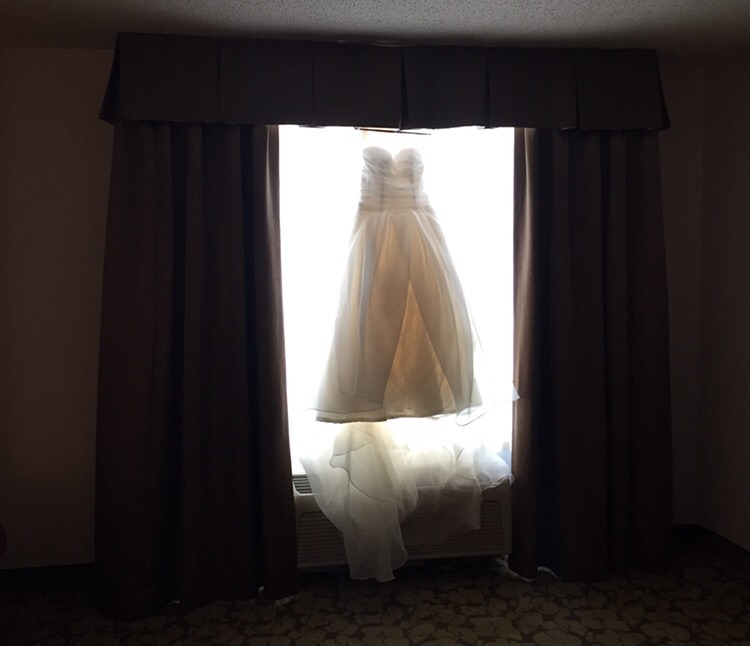 I love how our photographer hung KK's dress in the windows and created this romantic view in the picture above.  As I think I told you in a previous post, I was right behind Hannah, our photographer, snapping her artistic creations with my little iPhone.  🙂  You may not have seen it, but KK's dress had a lovely train.  If you have a train, you must have a bustle sewn in.  It is an extra, to be added by only an expert wedding dress seamstress – and there are many types, depending on your dress and fabric style.  Check out my post, Wedding Dress Bustles, for more detail!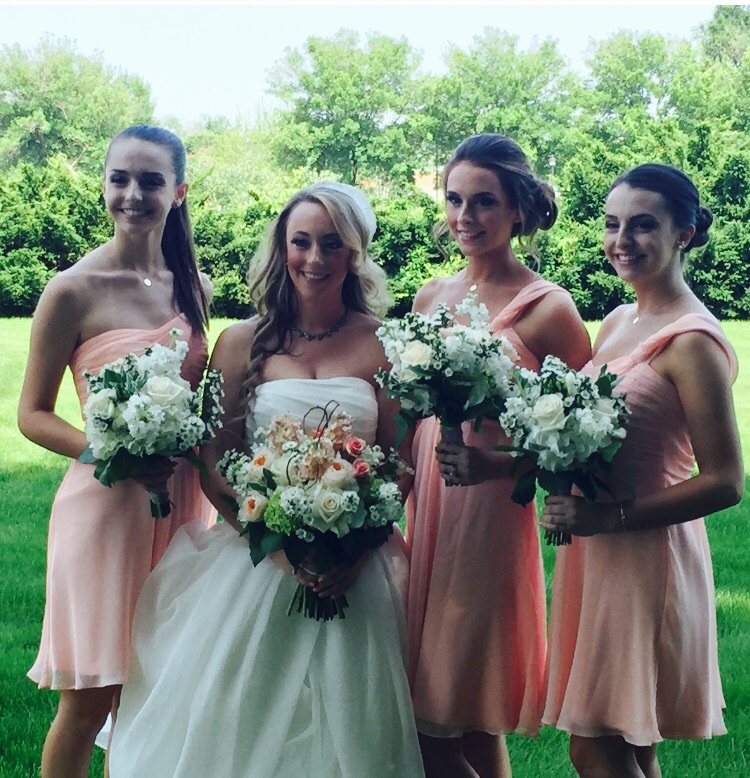 And in our final photo, my four girls are together, posing happily with their sister.  KK has often said she doesn't really resemble her sisters, favoring her dad, my husband, more than I, but I don't know…I think I see a likeness…what about you?
Photo creds: All Mary P Karnes