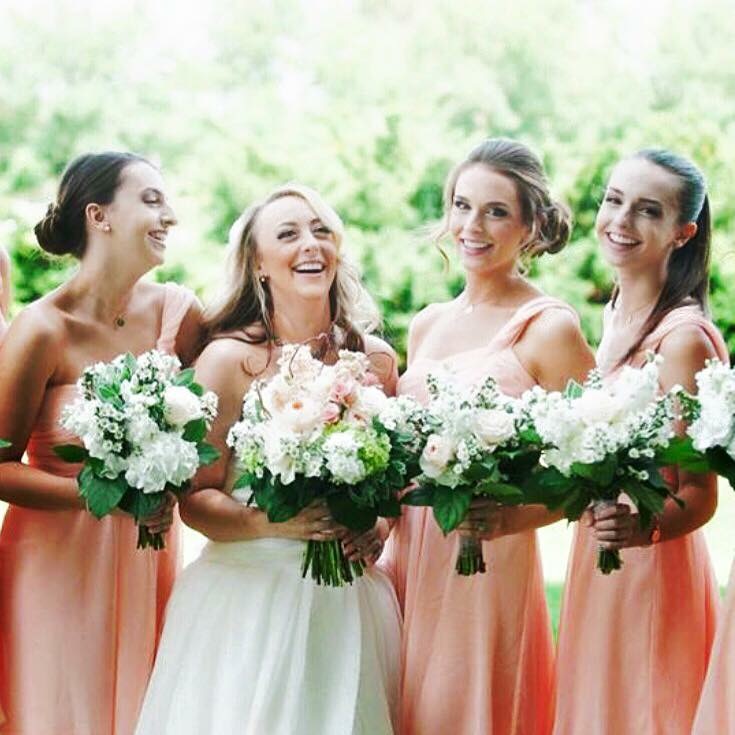 Bridesmaid duties … real or ceremonial? Have you heard about the Bride who "fired" one of her bridesmaids via email?  The rejected bridesmaid then shared the email on twitter.  I just glanced at a few tweets, and the bride was crucified by other tweeters!  What do you think about it?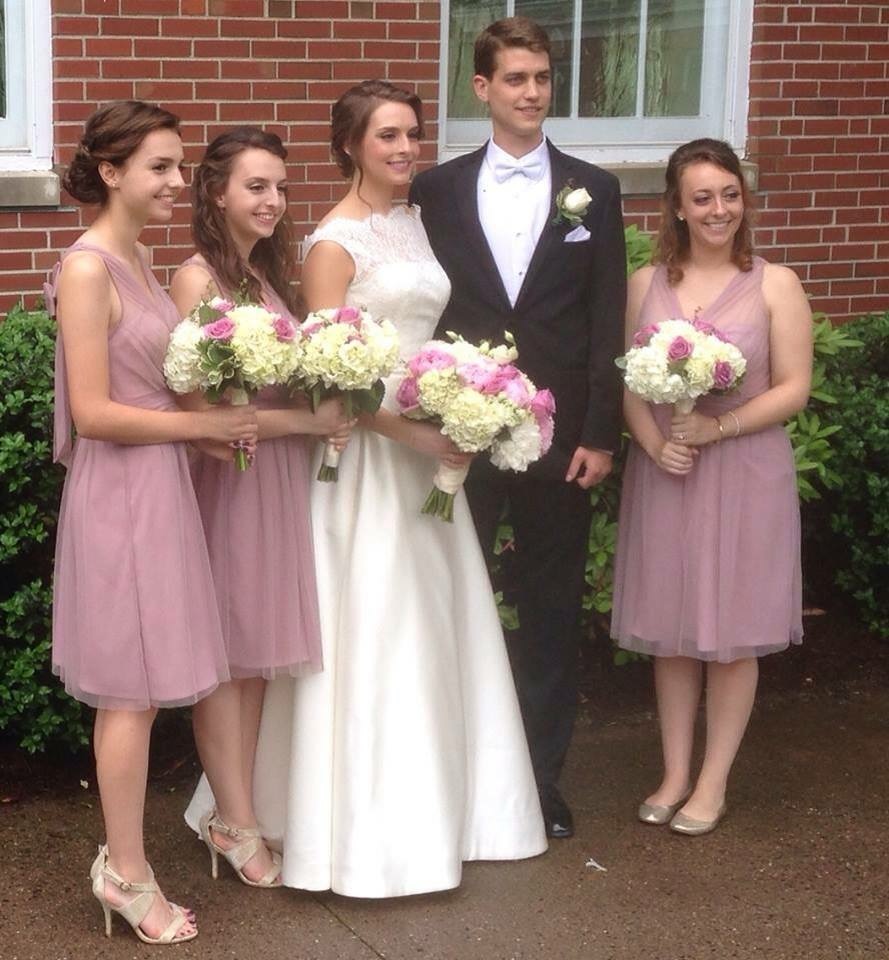 I probably am one of the few who was on the side of the bride.  While I would encourage any daughter of mine, or client NOT to "fire" an attendant, fact is, the "Twitter Bridesmaid" wasn't doing her job. Based on the email to the bridesmaid, which she shared on twitter, (how's that for a friend? Even though she blacked out the bride's last name, everyone in their social circle knew who she was), the "fired" bridesmaid did absolutely nothing for the bride in her role as honor attendant.  When asked to be an attendant, the young lady should have thanked the bride prettily, and declined the honor.  If you don't have the time or the money to be a bridesmaid, gracefully decline.  Because being a wedding attendant is expensive and time consuming.  You are expected to buy your own dress, shoes, gifts, (shower, bachelorette, and wedding), and travel.  (The bride should spring for your housing the night before the wedding and the night of the wedding however).  You should do your best to attend ALL pre-wedding events – but the rehearsal, rehearsal dinner, wedding… UNTIL THE END, are non-negotiable.  If you can't be at those events, you shouldn't be a bridesmaid. Period.
According to the brief email, the "fired" bridesmaid shared on twitter, it appeared that she attended no pre-wedding events, (I took it to include the rehearsal and rehearsal dinner, but could be wrong), and wanted to fly back before the reception was over.  Again, if the bride were my daughter or client, I'd encourage her to suck it up and deal with the lack-luster bridesmaid; but the twitter bride was well within her scope of expectations to "fire" her friend.  As for the email, she probably thought things would be less heated via the written word, and she offered to speak if the bridesmaid desired.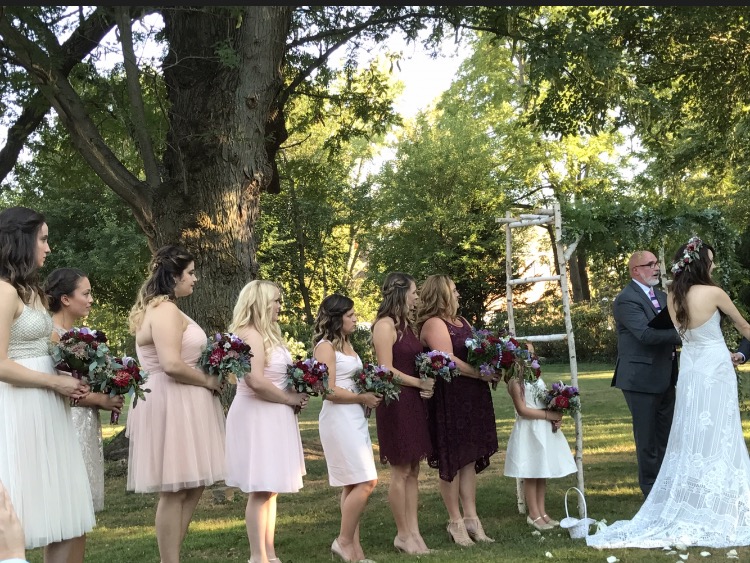 Perhaps "Bridesmaidzillas" are why some brides are opting to have only family members as honor attendants, (as one of my daughters did),  or have no bridesmaids at all. Perhaps that's why the English use children?  …less temperamental than grown women.  I think Brides today are trying to make it easier on their attendants.  Note the photo above.  The bride from this wedding I did allowed her attendants to wear dresses they felt good in.  The colors were not even expected to be in the same color palate.
Moral…Brides be sensitive to the costs, both monetary and time, to your attendants; and bridesmaids, say "No, but thank you," if you can't do the job.