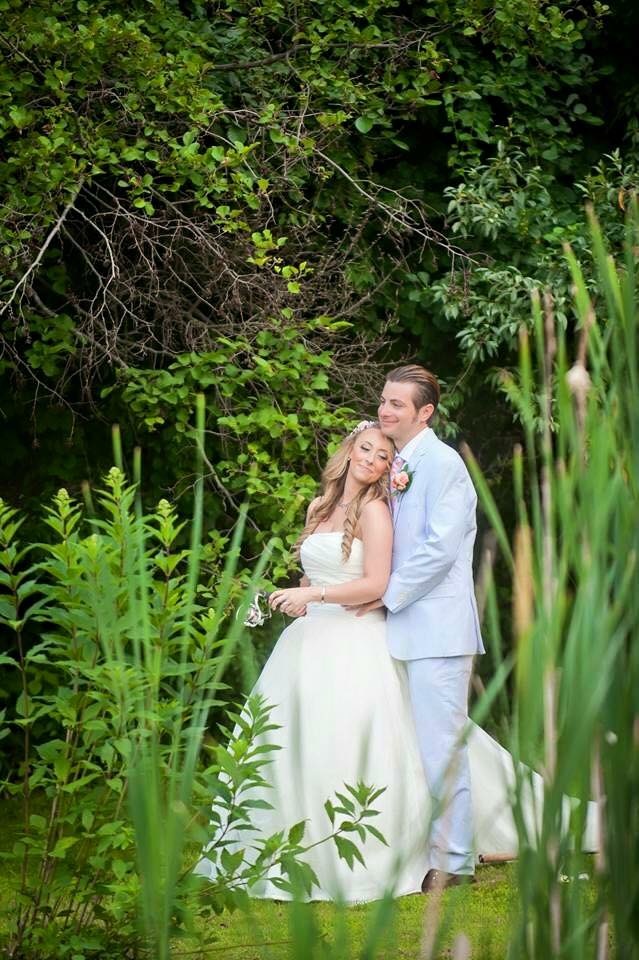 Guess what Ladies… If you're getting married in the next couple of months – you will be one of the lucky ones… a summer bride!
While each season has it's benefits, such as a beautiful winter wedding dress – click on the link winter wedding to see some beautiful options, or a variety of flowers for a spring affair, (click on spring wedding to read my post about some festive ideas for flowers, cocktails and more!), a summer wedding also has some pitfalls.  But if you're prepared, you don't need to worry.
I was reading an article on "She Finds" the other day, and it had some topics to address for summer weddings.  Half I'd thought of, or planned for my own daughters' weddings, and the other half, which I'll address in a future posts, I had not.
Remember to have a can or two each of bug spray and sunscreen for guests.  Chances are you'll spend at least some time outside, so take care of your guests. You can provide these items in either baskets in your outside venue or in the ladies room/gentlemans' rooms.   Click on Ladies Room Baskets  or Men's Room Baskets for more details.
Consider 'Fruit Centerpieces' instead of flowers.  No wilting here!  Click on Fruit the New Garnish for more details.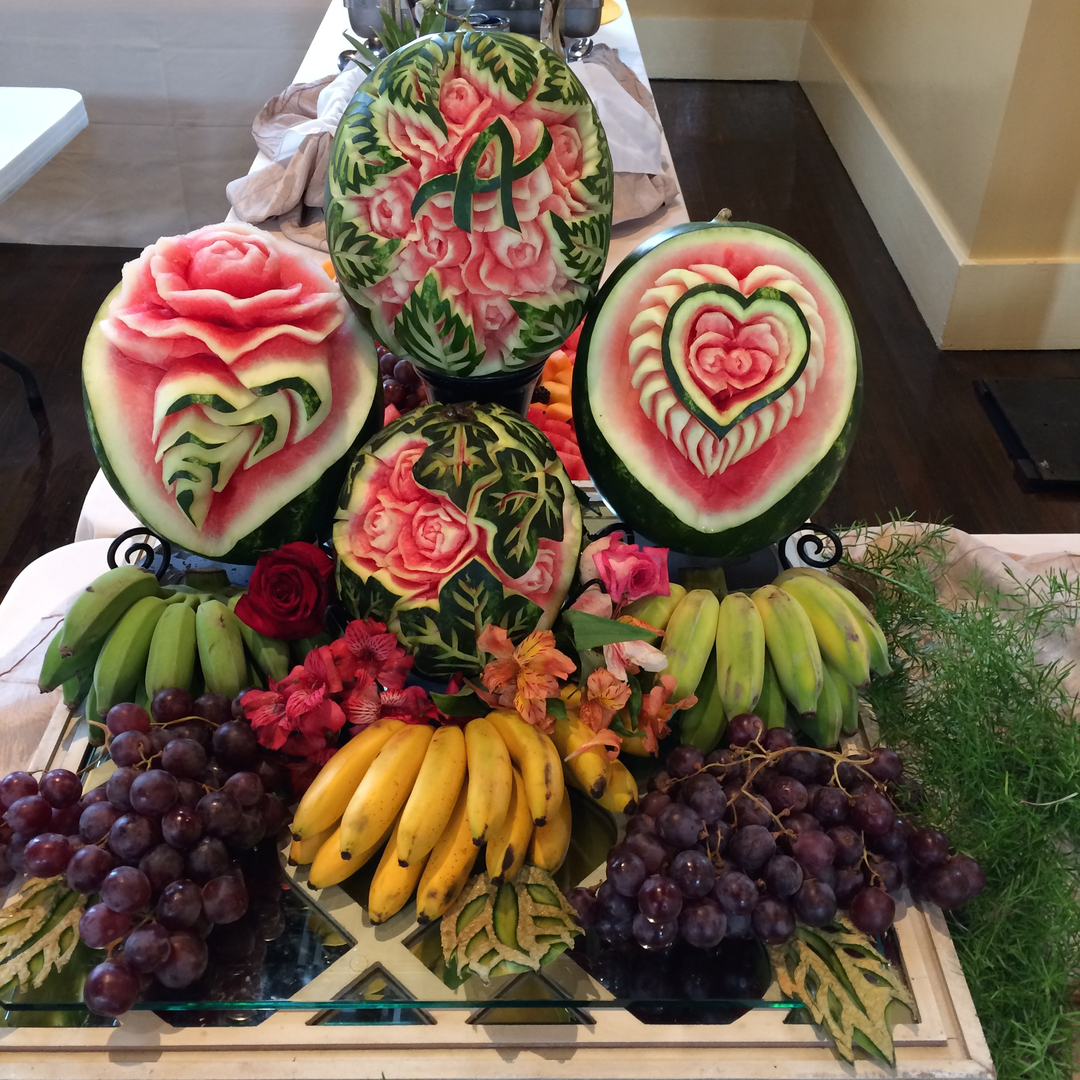 thefruitcarver.com
3.  Consider personal fans for your guests, and better yet…make a wedding program into a fan.  I did this for my "Summer Wedding Daughter"  Click on, Program Fans for more details.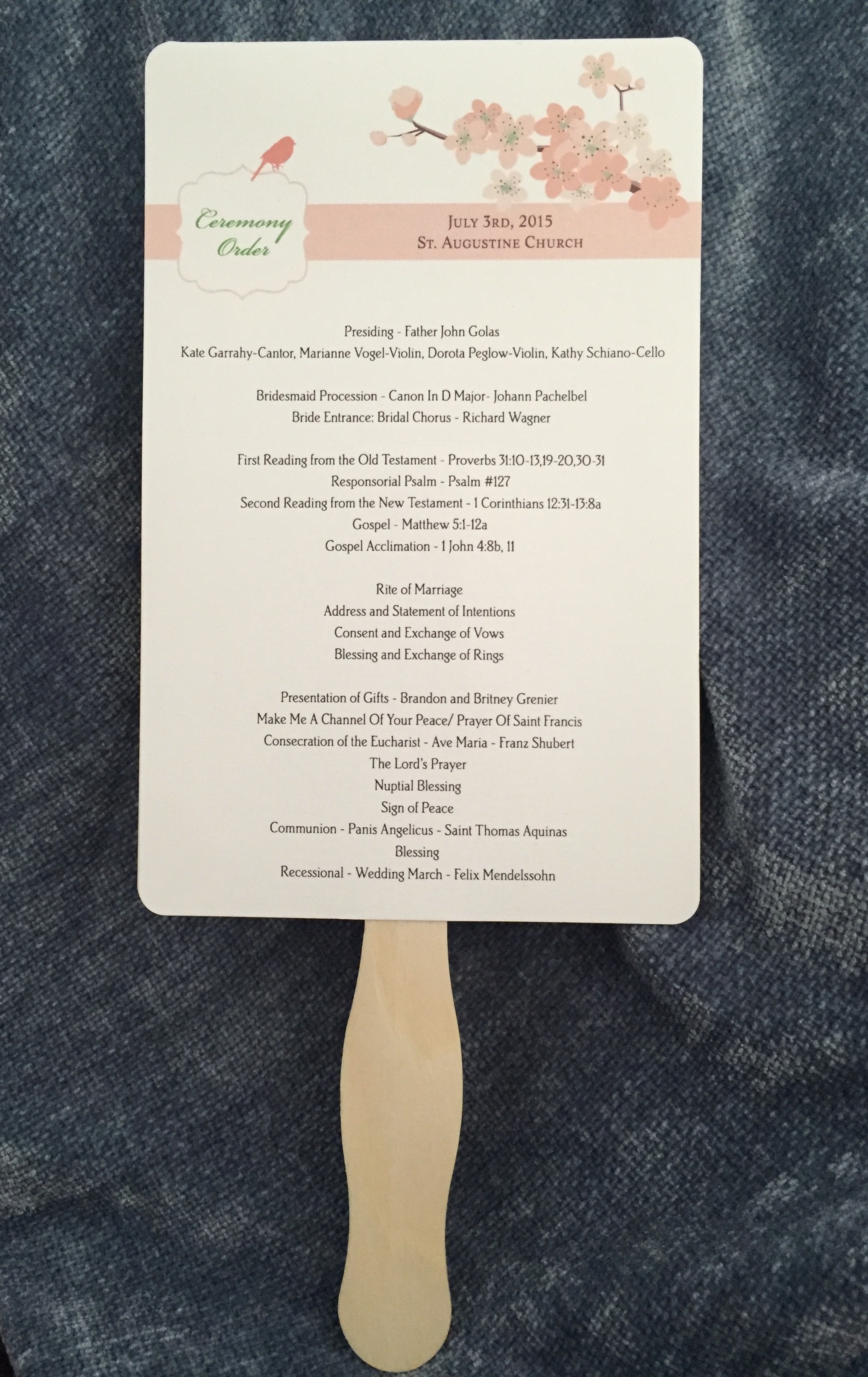 Mary P Karnes photos
4.  If you live in Southern California, you probably won't have to worry about this next one… but if you like in the South, Midwest, or New England, take it to heart.  PREPARE FOR RAIN.  As you get within 10-14 days of your wedding, check the forecast, constantly.  If it looks like it could POSSIBLY rain, get a rain tent on hold.  Many companies have a "rain provision".  This can include anything from making a deposit, and if it rains, the tent is yours for the remainder of the rental fee… but if you don't use it, you are out your deposit — to renting a tent and making a gamble – i.e. you're out the whole price of the tent.  If it looks like rain two days before, buy a couple of cute umbrellas for you and the groom.  Depending on your venue's physical arrangement, you may want to purchase a few more for your guests.  It rained on daughter #2's day… it happens…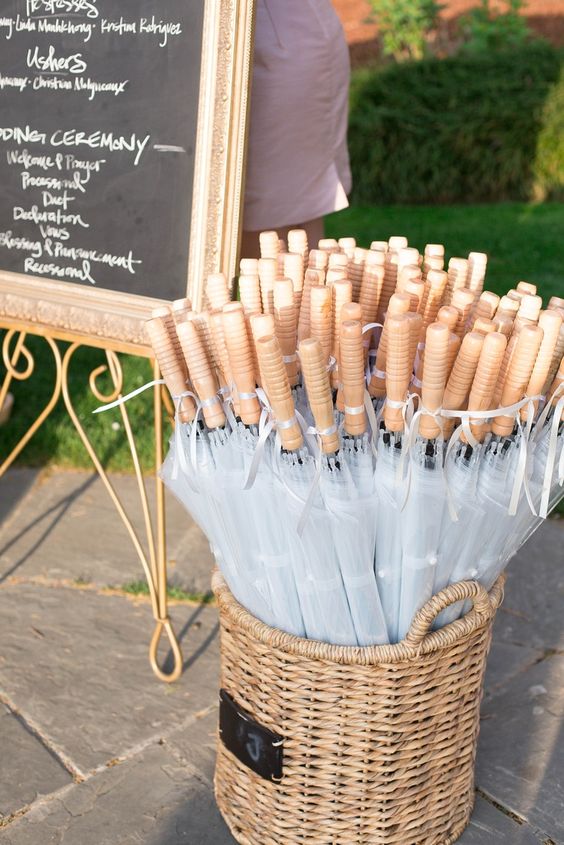 inkedweddings.com
Next time…a few more items I didn't think of, but "Shefinds.com" did, and advantages of summer and fall weddings…
photo #1 Hannah Colt Photos