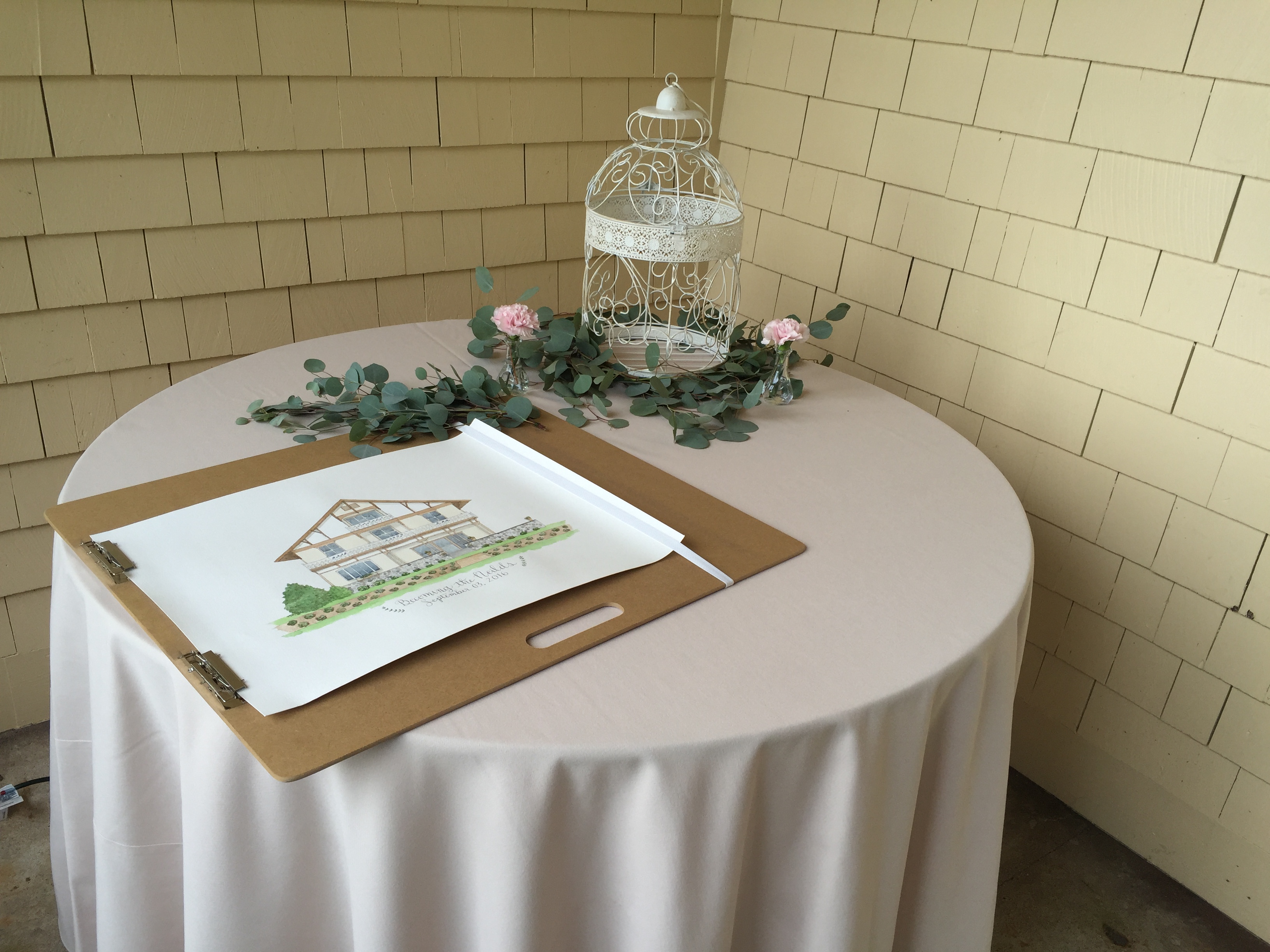 The new wedding guest books… it's not just about the book from Hallmark with the feathered pen any longer!  Remember those pens, 'ladies of a certain age'?  It was de rigor to have that ridiculous feathered pen at your guest book station.  And the guest book station was manned by a trusty female relative.  That lady didn't quite make the cut for a bridesmaid role, but she was special, and you wished to honor her in some way.  Attending the guest book was just the ticket.  A lessor role was to serve punch and coffee  – but that was more of my mother's generation.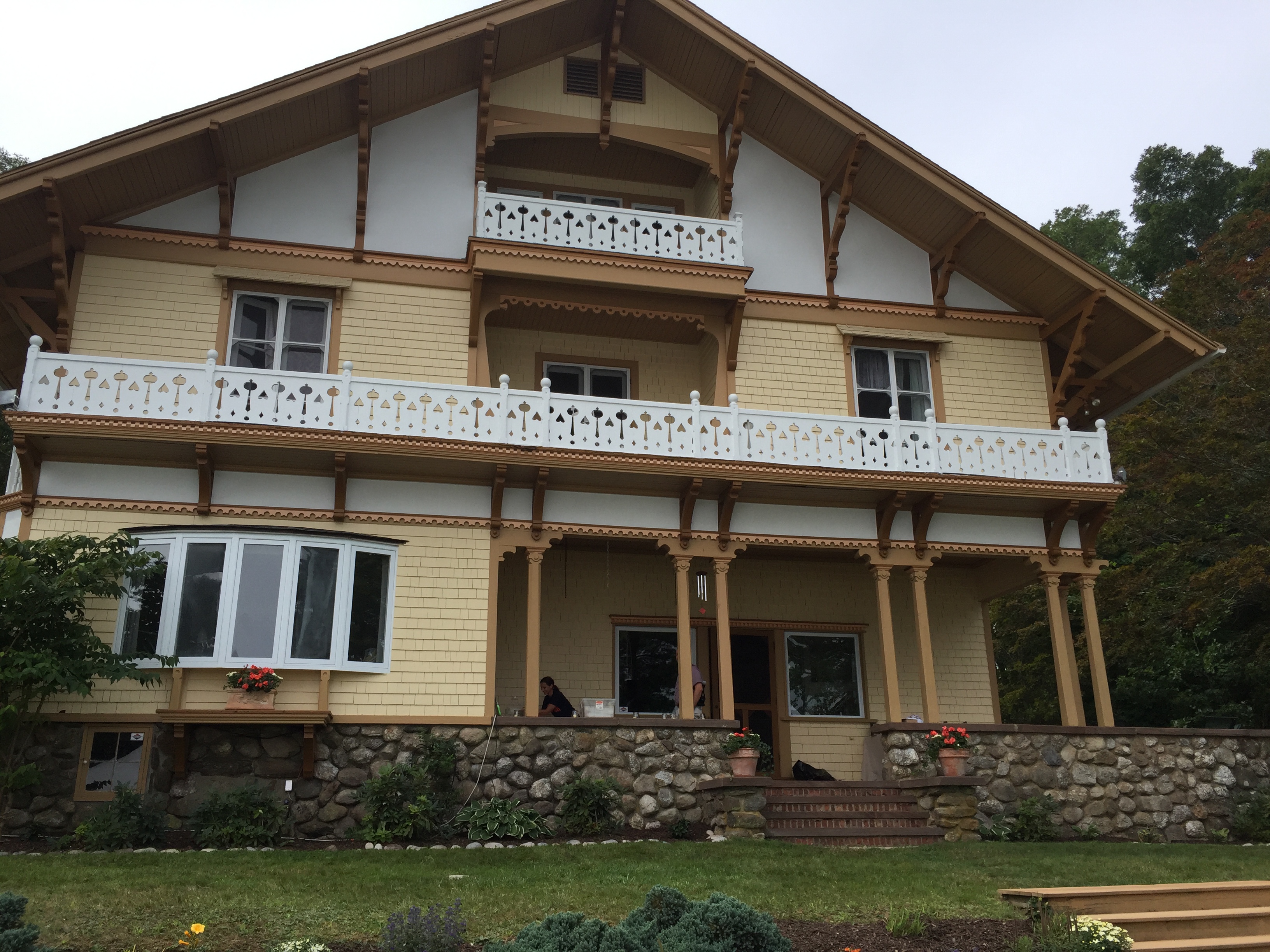 The brides of today are getting ever more creative in their choice of guest books.  Three of my weddings this summer had guest book stand outs.  The top photo showcases the "Summer Cottage" bride's guest book.  Her choice?  She contracted with an artist to creative a drawing of her new mother-in-law's cottage where the wedding was held.  Then she asked her guests to sign around it. This lovely work of art will be framed and proudly hung in the new couple's home.  I LOVE this. Above is a photo of the actual "cottage".  If you'd like to read more about the "Cottage Wedding", click on the link.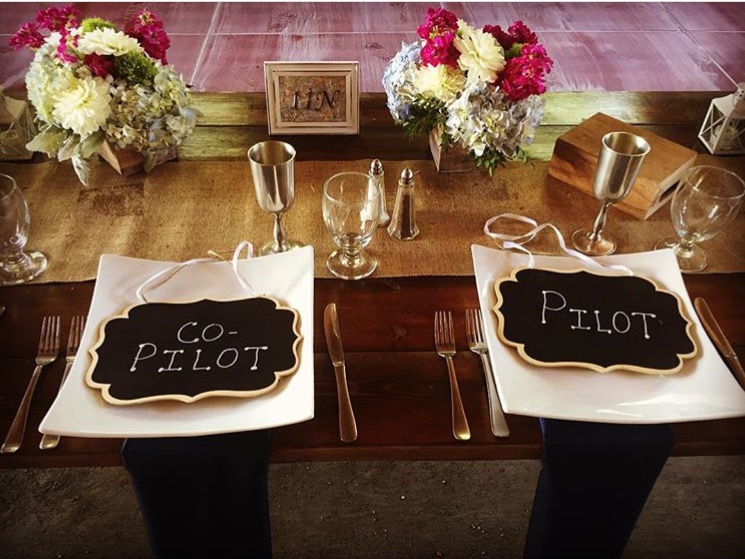 Another wedding I coordinated this summer had an airplane theme.  If you'd like to read more about the "Airport Hanger Wedding" click on the link.  In the photo above, the bride and groom had their seats designated by "Pilot" and "Co-Pilot" (Printing done by yours truly!)   🙂   For their guest book, they purchased a wooden propeller, several fine point black sharpie pens and asked guests to sign it.  This too will be displayed in the new couple's home.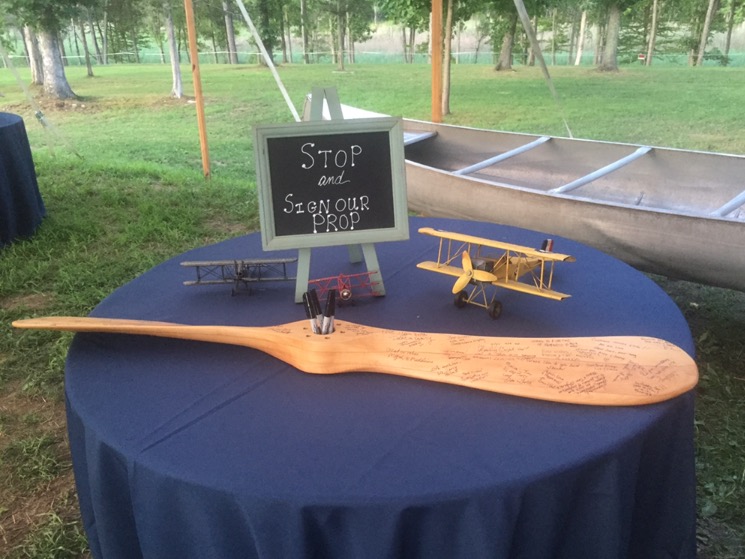 A "Barn Wedding" I assisted with also had an adorable guest book.  It may have been my favorite of all.  The bride worked with a local artist to have a wooden guest book created.  The artist then used wood burning tools to finish the beauty below.  Click on the link if you'd like to read about the "Barn Wedding".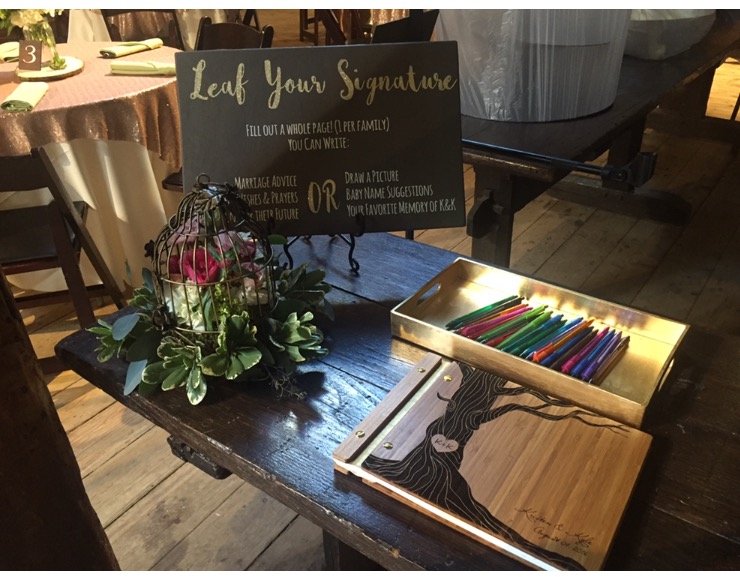 And Below, the guest book in a little more detail.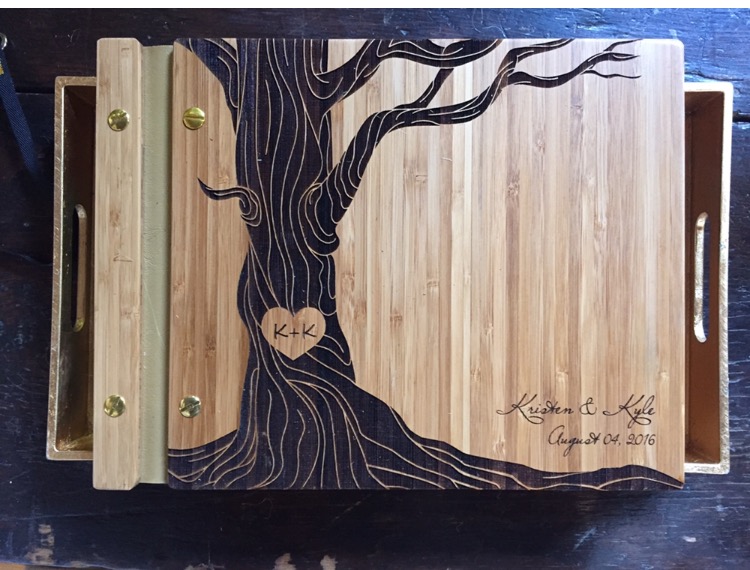 And then, there was the groom who was entrusted with bringing the guest book to the wedding…and forgot it at the hotel.  He had the right attitude.  "There is nothing I can do about it today. I'm just going to enjoy my wedding, and make sure my bride does too." he said.  That's where a wedding coordinator comes  in.  My trusty assistant, Tess, dashed to a local Hallmark and purchased the old stand-by guest book, and the couple was pleased.  That's life…that's marriage…
All photos, Mary P. Karnes