MORE Romantic Wedding Veil Photos … My most recent post about romantic wedding veils photos was well received, so I thought I'd showcase a few more.  The next two photos are from the photographer/artist, Hannah Colt.  If you click on the link under the first two photos, you'll be taken to her website.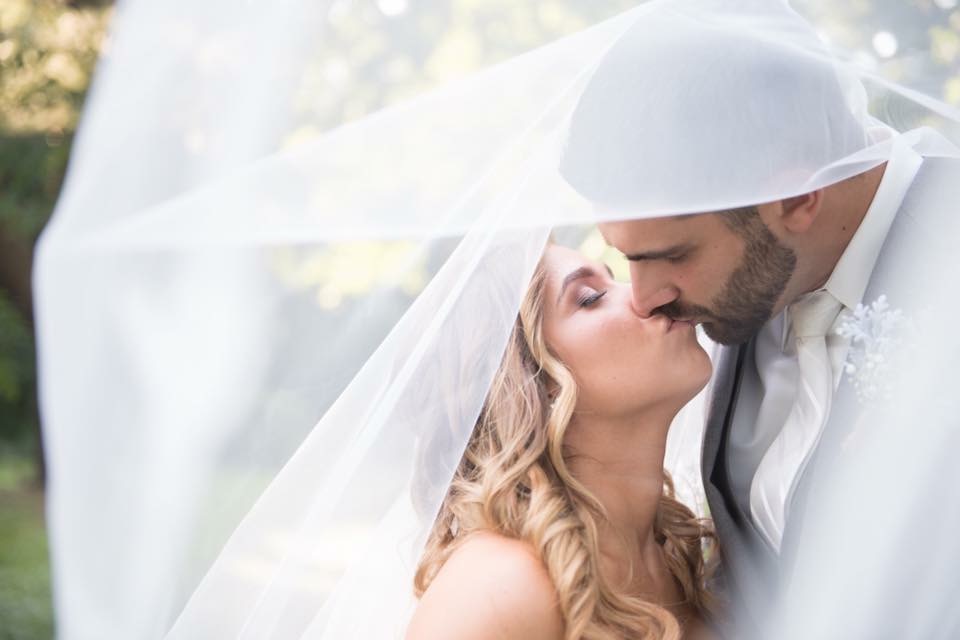 Hannah Colt Photos – if you're interested in her work, leave a moment here, and I'll connect you, or check her out on Facebook – Hannah Rachael Colt
Hannah was the photographer at my oldest daughter, KK's wedding.  Hannah is such a magician she even separated me from my iPhone for about 15 minutes.  A feat few have accomplished.  🙂 We couldn't have been happier with her work.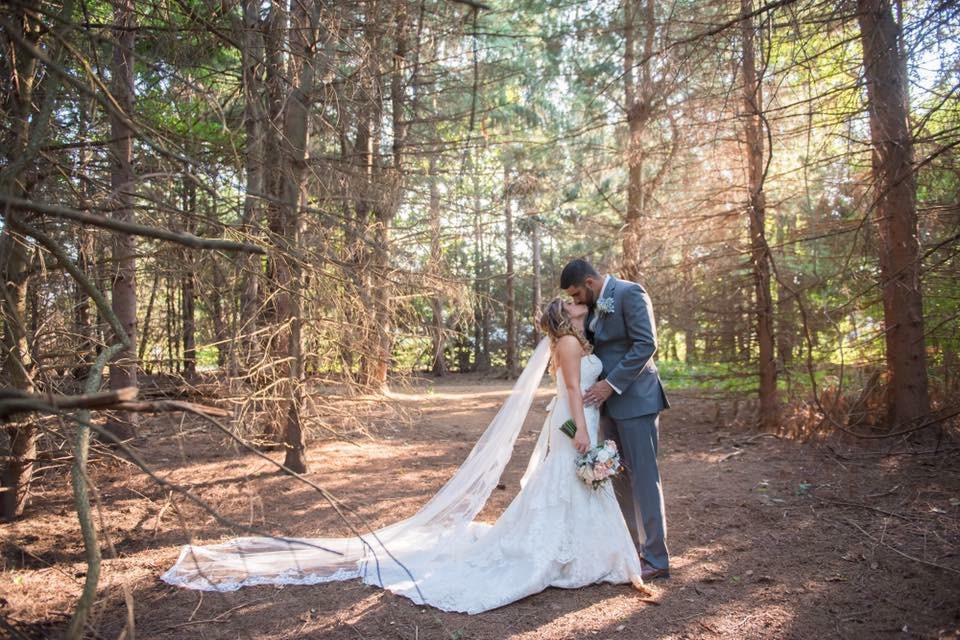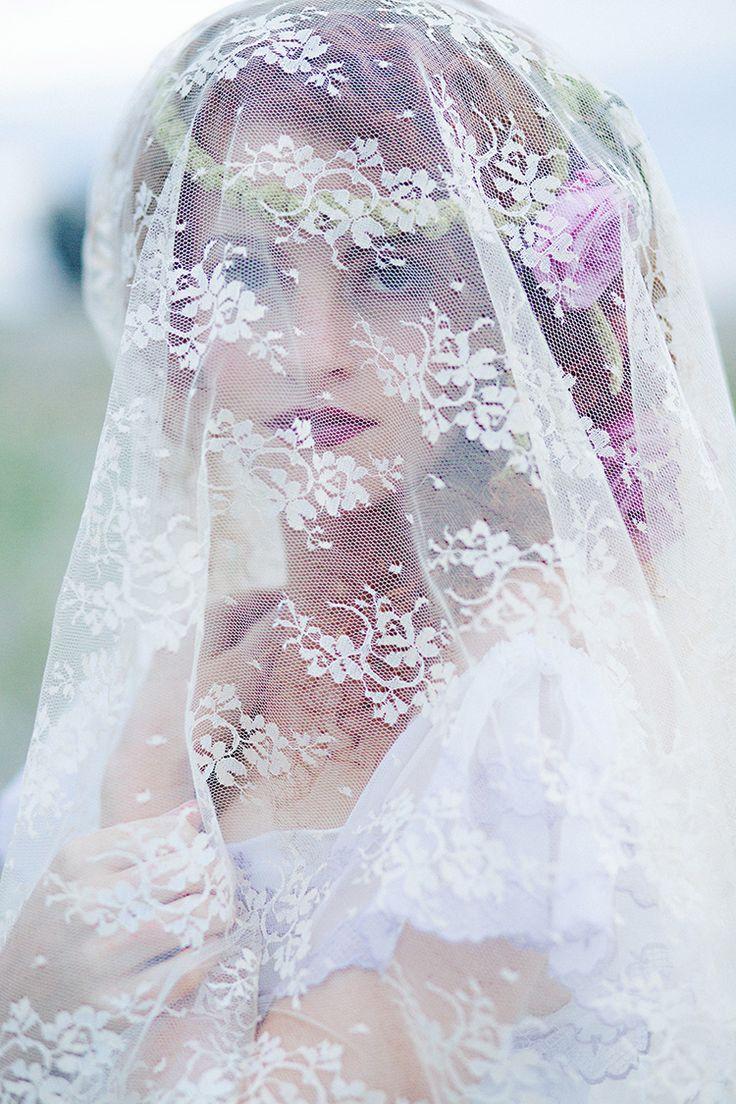 So what makes a photo a standout?  I think it's the element of the 'exceptional'.  Just take the photo above.  Few veils these days have such pattern.  The inclusion of the patterned lace work over this beautiful bride's face adds the dimension of the exceptional.  And the flowered wreath barely visible underneath the veil, exquisite.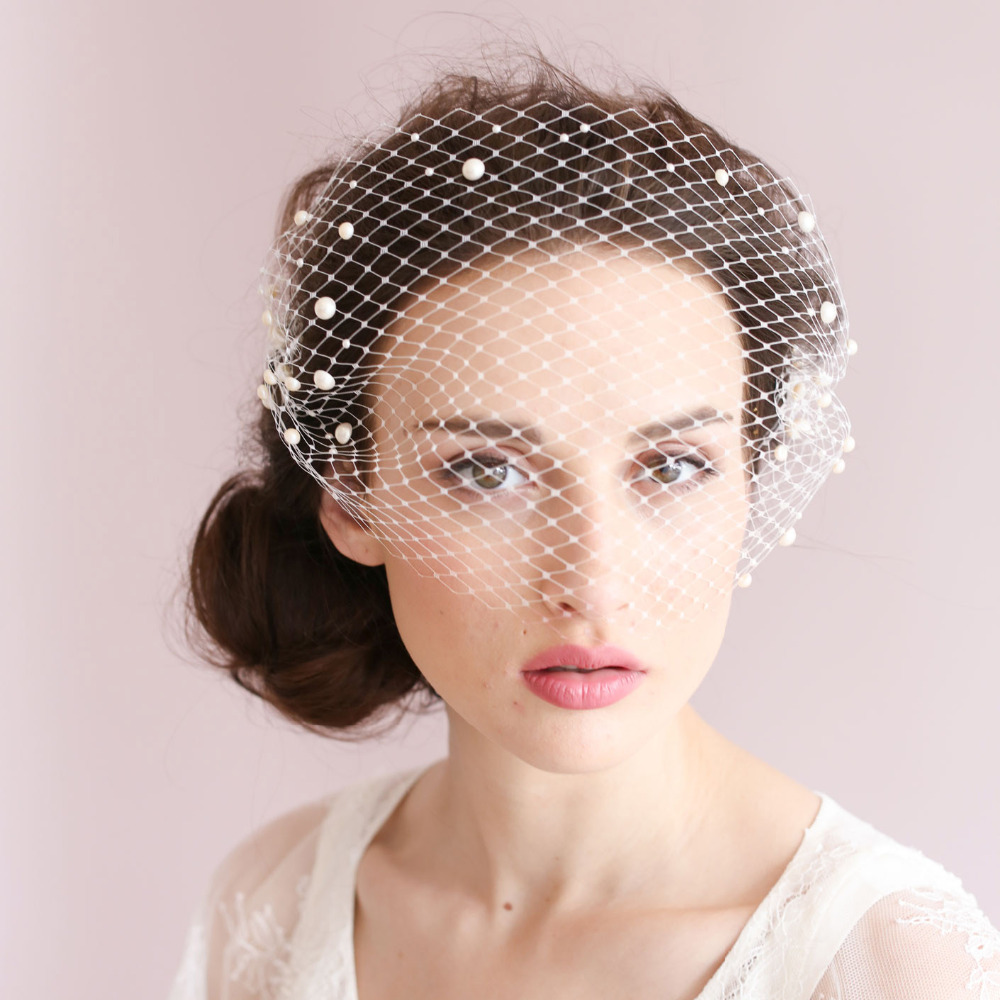 A bride need not have a traditional veil to be romantic.  This netted 20's era veil is the epitome of romance.  Her hair adds to the allure.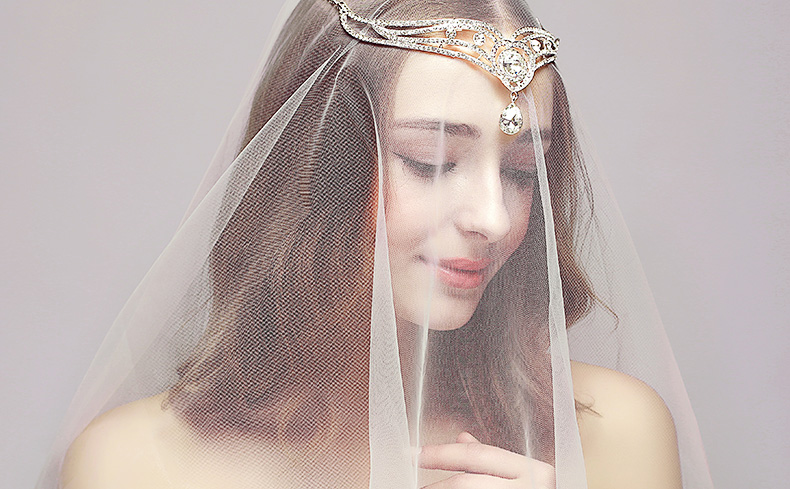 Jewelry and headpieces can add to the overall drama of a bride's ensemble.  I adore the above headband the bride is wearing.  Her veil is settled flat on her head, but the jeweled tiara adds the bridal "umpth" she is looking for.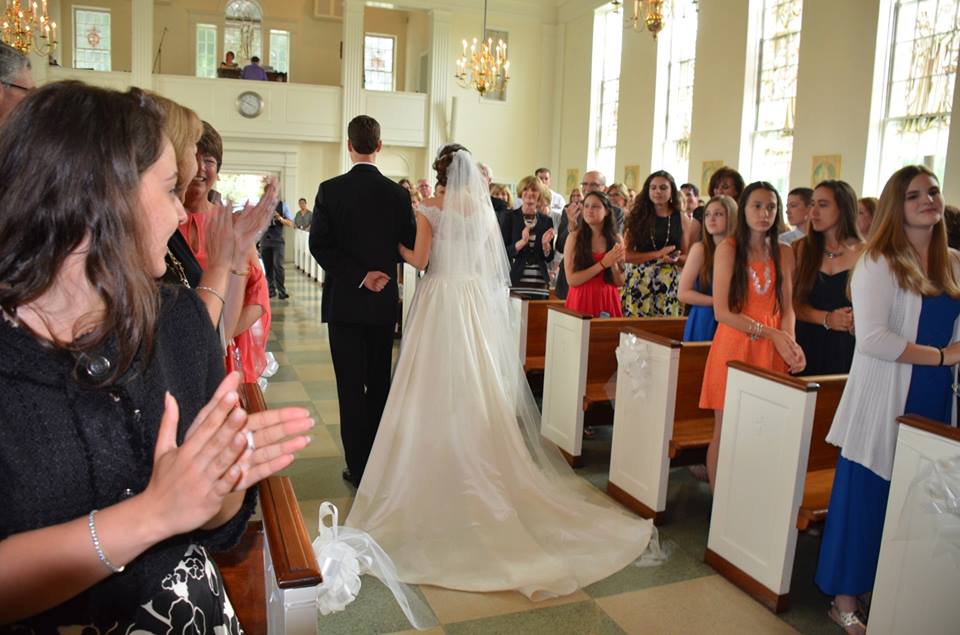 Patty Cloherty Photos
And don't forget the back view of your veil.  Believe it or not, your guests may see more of your back than your front at your ceremony.  Remember to incorporate a look that is pleasing to both views.  This last photo is of my second daughter and her charming new husband walking back down the aisle as a newly married couple.  You can barely see the photographer in the aisle ahead of them.  But Patty Cloherty, the groom's talented aunt, captured this beautiful shot.  One of my favorites.