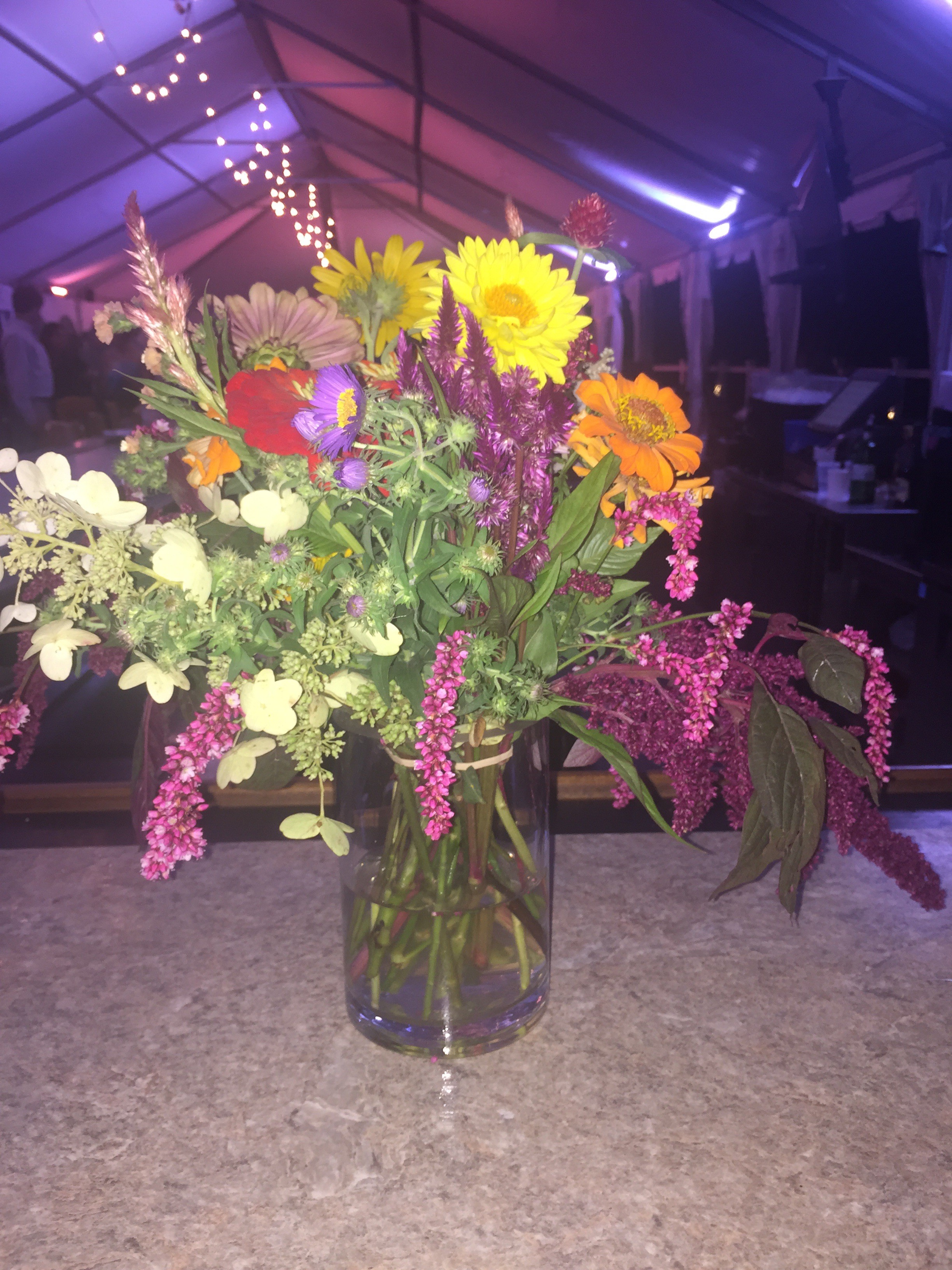 Beach Reception —  If the weather is right, it's a dream.  Following the beach wedding we attended this weekend, the reception followed.  We've had a heatwave here in New England, but the morning rain the day of the event worked to the bridal party's advantage.  The weather was perfect as dusk fell.  Not too hot, not too cold.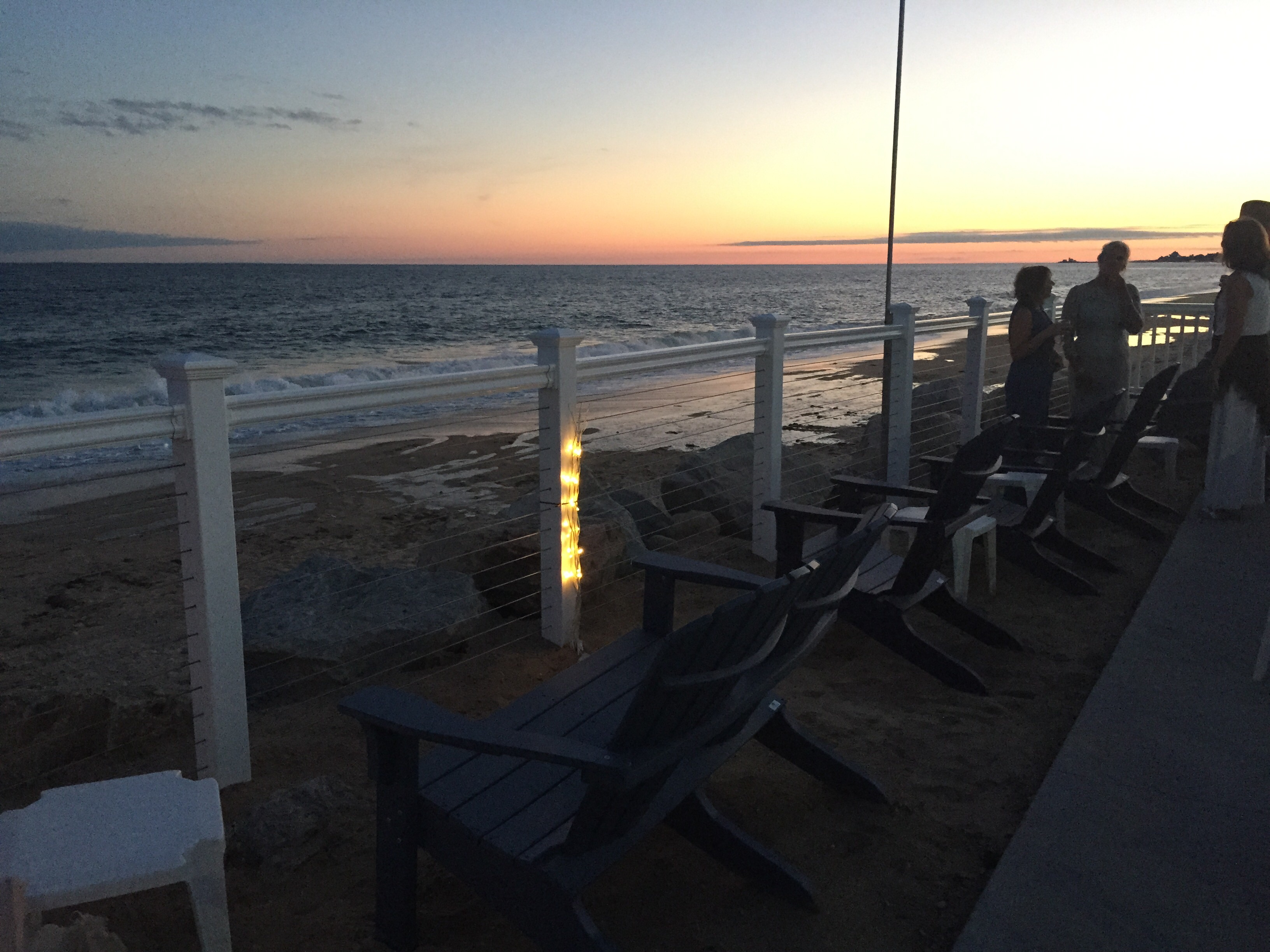 Something to consider, you don't HAVE to have a beach wedding to have a beach reception.  The beach wedding in this scenario was  perfect, we had only a 25 yard walk from the wedding to the party site.  Could it have been more ideal?  But if you really want a church wedding and really want a beach reception — why not have both?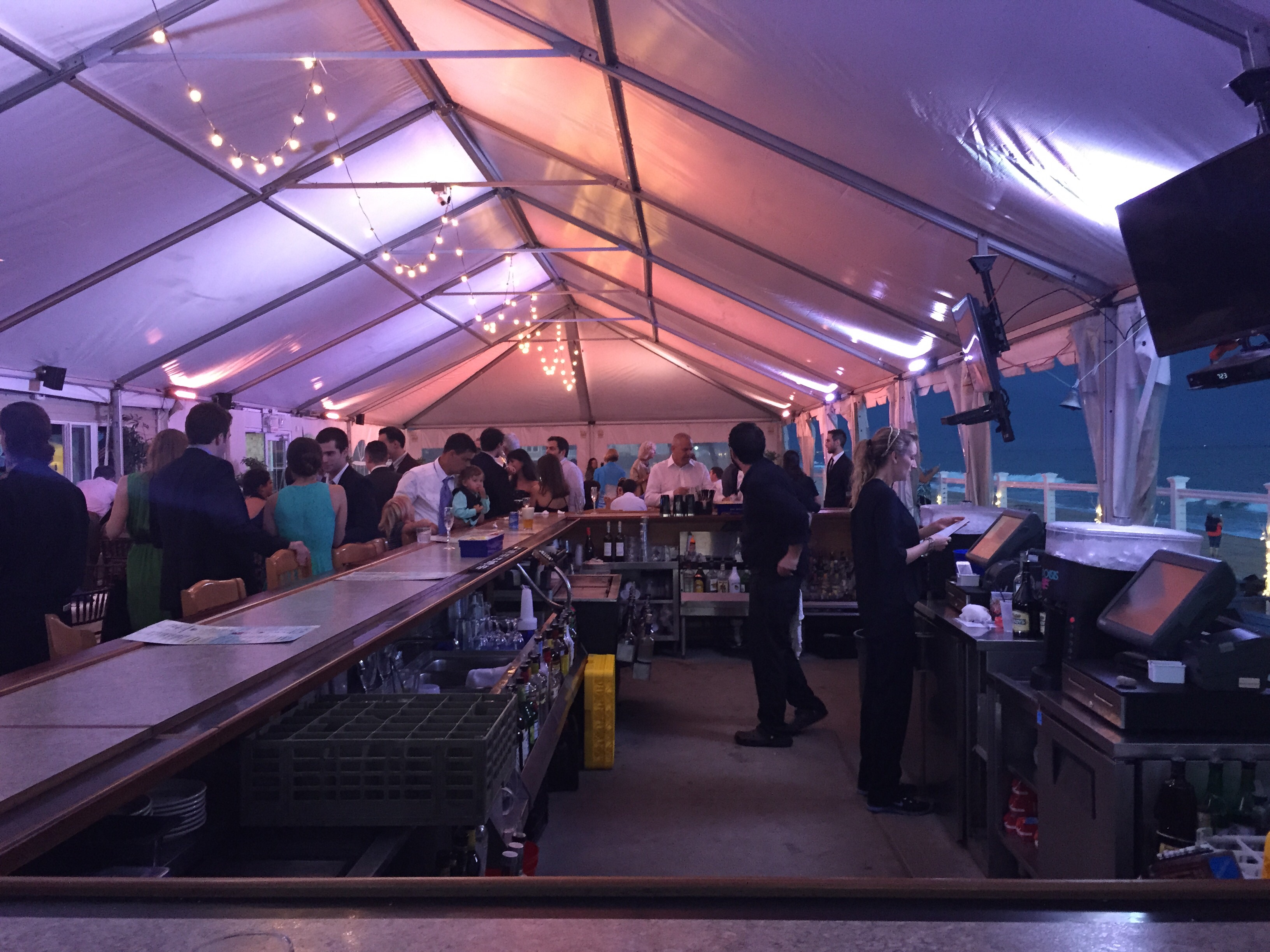 The top photo is an example of the talented floral creation of of the groom's mother.  Lovely!  I can't image a florist could have done any better…maybe she IS a florist?  And really, with all the natural beauty of the ocean and beach were flowers really needed?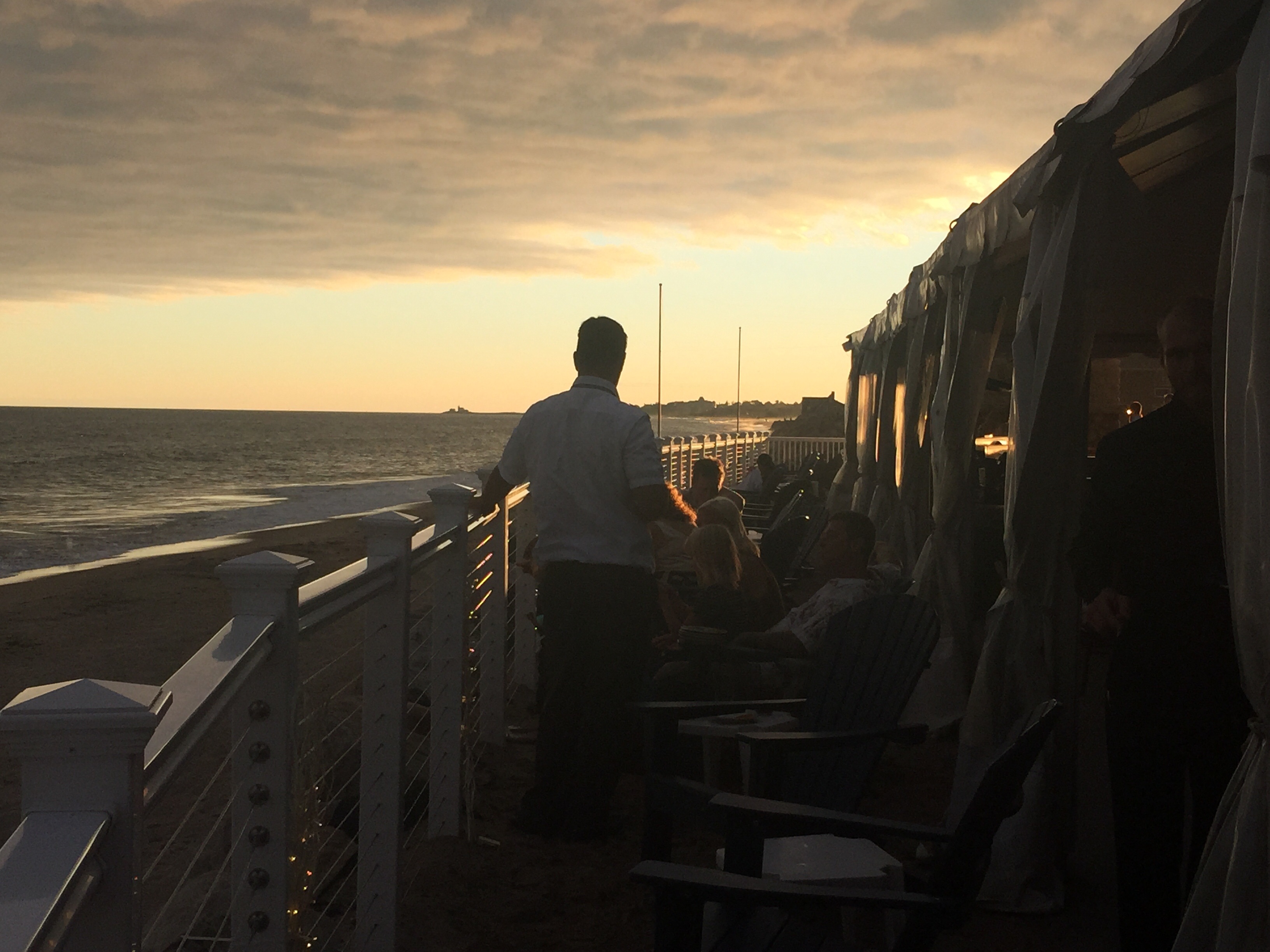 Rarely have I attended a wedding where the guests were so relaxed — maybe it was the ocean air and gentle breeze?  What made for such a tranquil atmosphere may have been all the various seating choices for the guests.  It aided an easy flow of guest movement.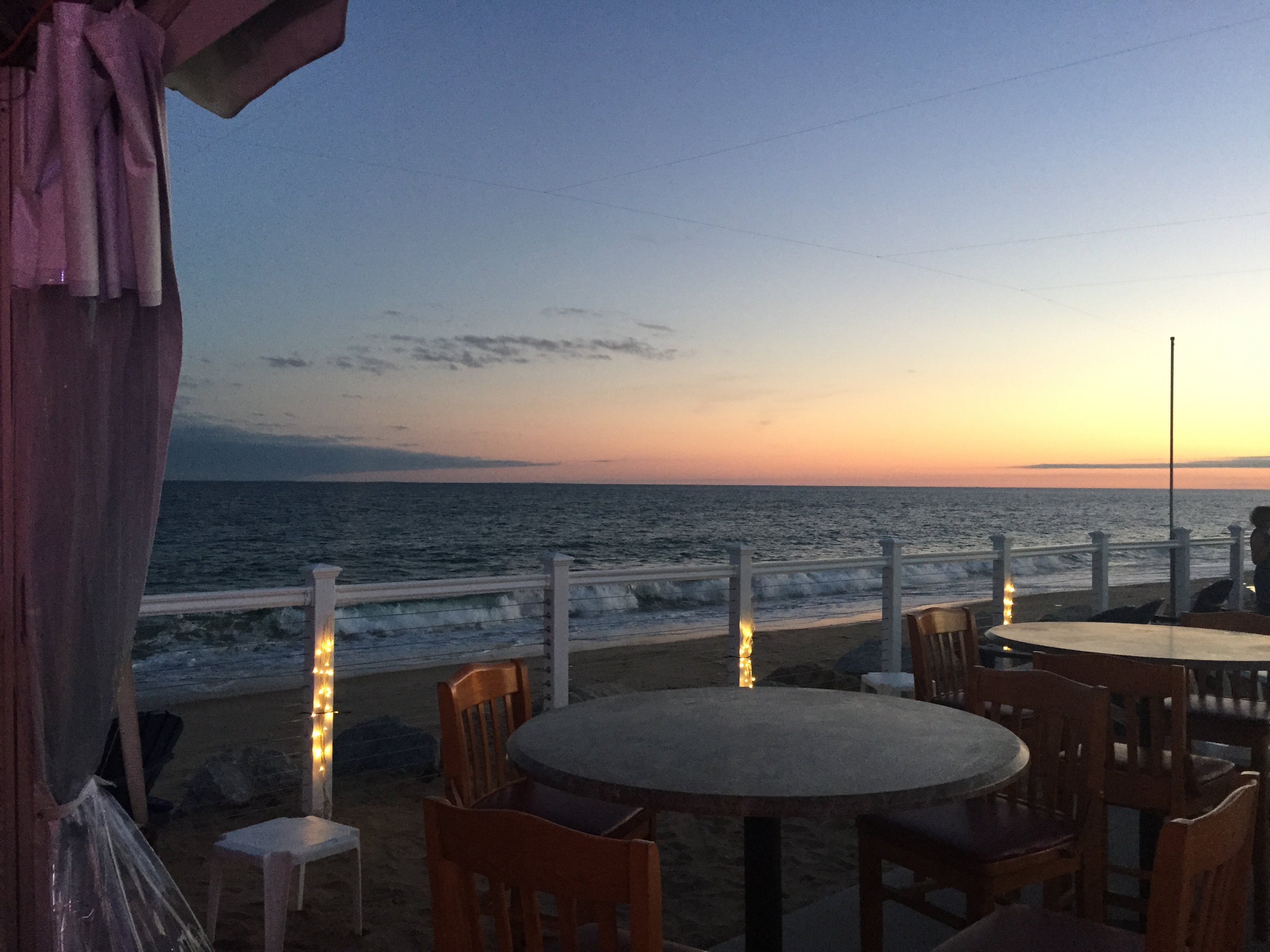 An item to remember — the time of year is non-negotiable is you choose a beach wedding or venue — if you live in cold wether climes.  That may be one reason the fall is still the top season for weddings.  And if you want a fall wedding, and desire a Saturday night wedding date, allow yourself at least 18 months to get on the appointment books.
All photos: Mary P Karnes
Follow me on twitter  – @marypkarnes
Facebook: "Simply the Best"