Do you want to shake things up a bit when you invite your guests to your wedding?  How about unconventional wedding invitations?  I highly recommend a theme for your wedding.  It ties everything together.  it appears that the bridal couple below had an island/tropical themed wedding. I just love their exotic wedding invitations.  How innovative – an invitation in a bottle!  Ok, darling, but let's be realistic.  Not only will this be expensive, and time consuming, but think about the cost to MAIL these invites.  But hey!  Everyone has their own priorities for their wedding.  Perhaps this couple wants to use discretionary funds on their invitations instead of say, extra desserts.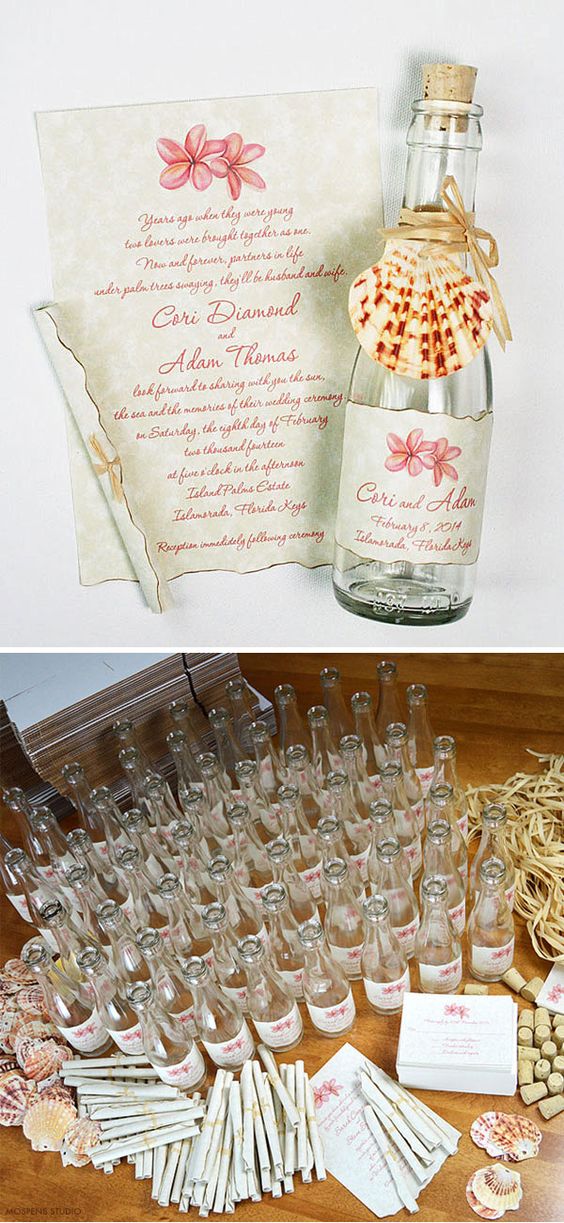 Cute and cost effective would describe the invite below.  And I bet extra postage would not be required for this invitation, as is usually the case.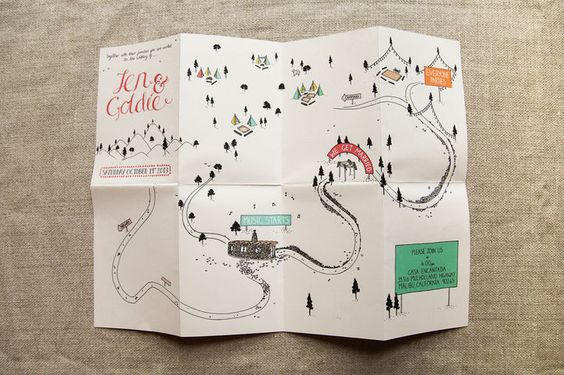 The next invitations is adorable.  Right away the guests get a sense of excitement when they receive the invite. When I look at this, I imagine the event is going to be a lot of fun.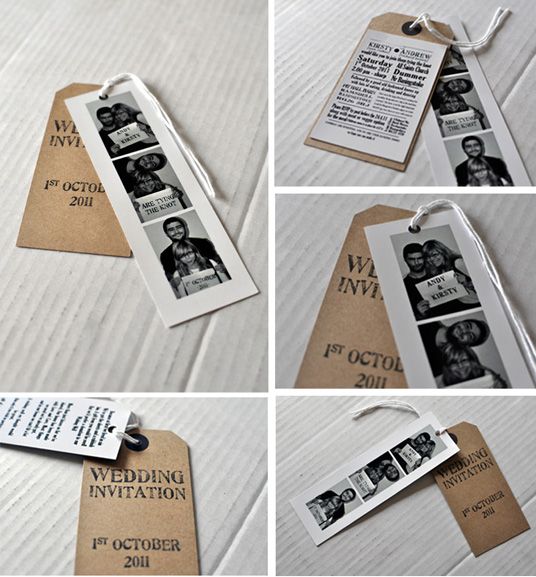 Love, love our next invite.  Right away, the guests are 'invited' to begin interacting with the bridal couple.  A puzzle is a cute way to go… but practical?  NO.  Many people like to put invitations on a cork board or the frig.  Would this puzzle be easy to mount in such a way?  I don't think so.  Perhaps the guests could glue it onto a piece of paper?  Not always wise to expect your guests to invest in time this way.  But it IS cute…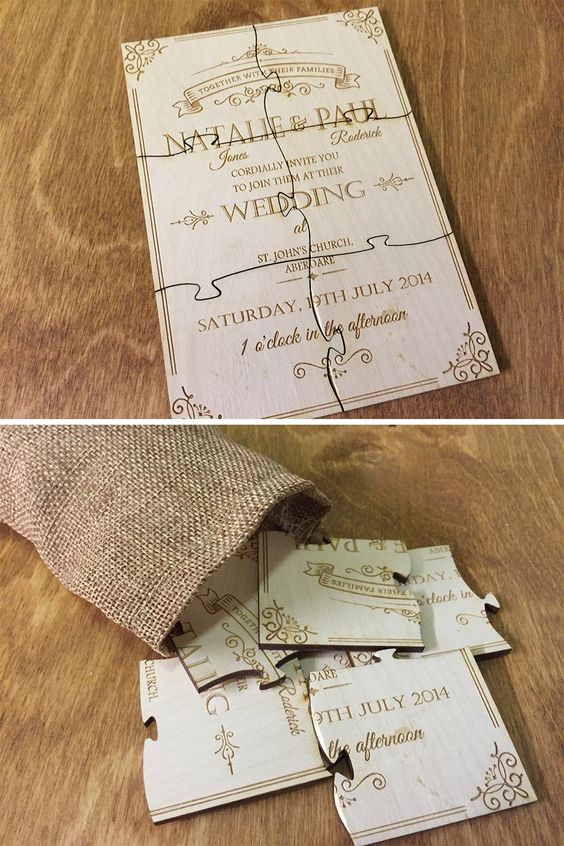 Talk about beautiful!  If you're looking for something out of the ordinary, etsy.com is a good place to start.  As I've often mentioned on my blog, I love etsy.com!   It's a delightful, reasonably priced marketplace composed of many different vendors/artists.  My oldest daughter got her invitations on etsy.  I had a great experience, and highly recommend it.  Would the beautiful daisy invitation be cheap?  No.  And again, get your priorities straight and decide if this is how you want to spend your funds.  If the answer is "yes", go for it!