---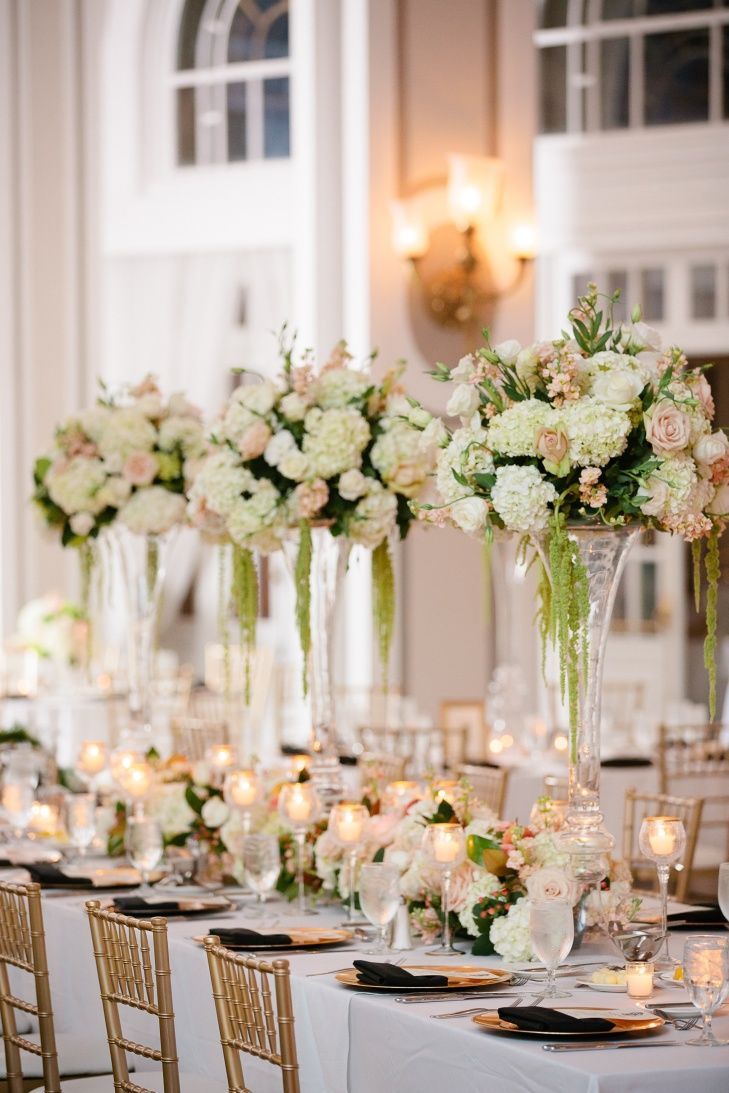 Elevated Wedding Flowers … What's old is new again, right?  Their style comes and goes in waves.  The once trendy, and some still think 'over the top' style of elevated wedding flowers – centerpieces – has come back into vogue.  I think they're lovely, even if others have panned them as 'too much' (think Marla Maples' wedding to Donald Trump – which WAS a little gauche – no politics here, just an observation).
Found on funnyweddingmedia.com
But there are several advantages to the elevated centerpiece.  They're beautiful, and you can still see the person seated across from you.  Your florist can also employ many different blooms, as these arrangements tend to be very large.  The downside, they can be costly.  In the 90's when this stye was all the rage, brides tried to out do each other. Flowers were a great platform  to make a bold statement.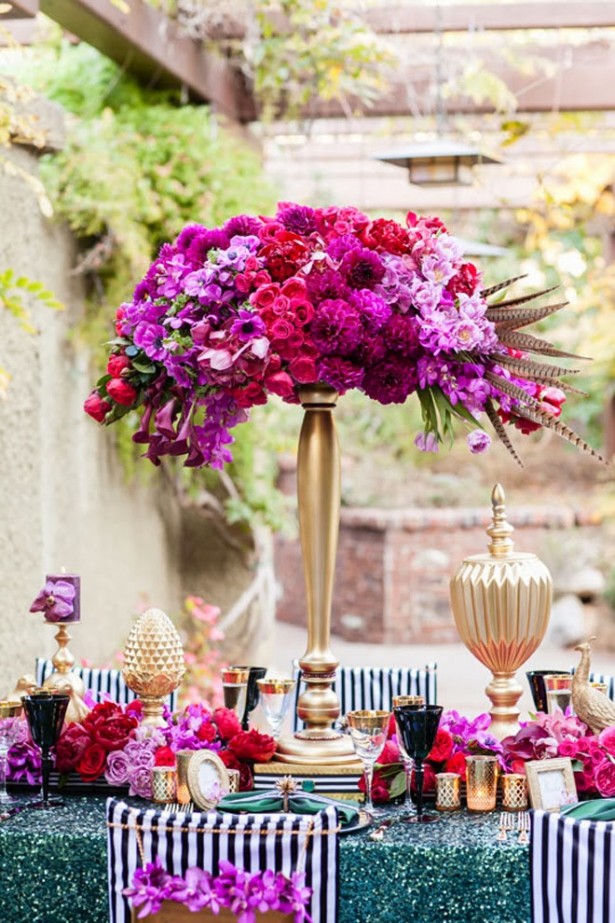 Found on funnyweddingmedia.com
Don't discount the pluses of these giant centerpieces because you are afraid of presenting a gaudy image.  They can be done tastefully.  If you choose this style, just make sure your florist is on the same page as you.  Tell her you want beauty and grace, not "Dallas" – remember that television show?  🙂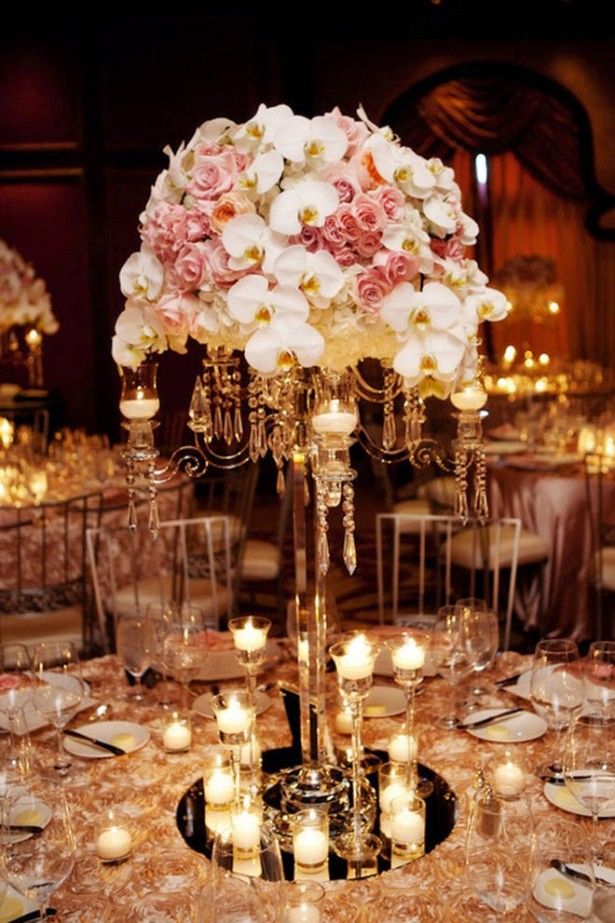 You wedding flowers are a key part of your decor.  Make sure you get exactly what you want. Your florist is there to please you.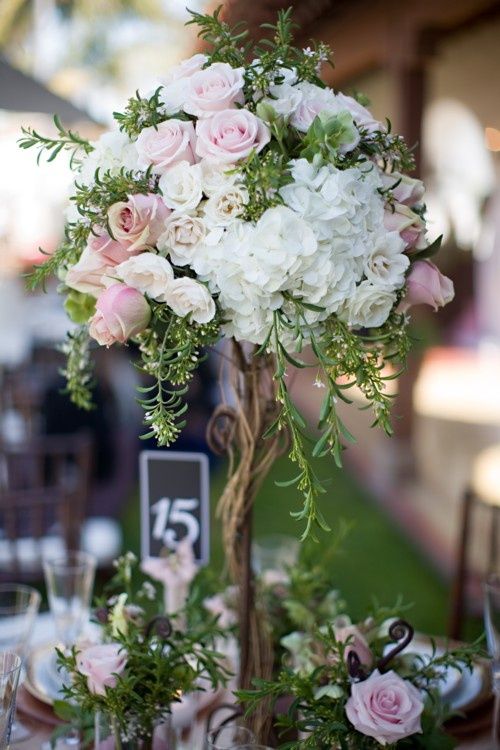 Found on colincowieweddings.com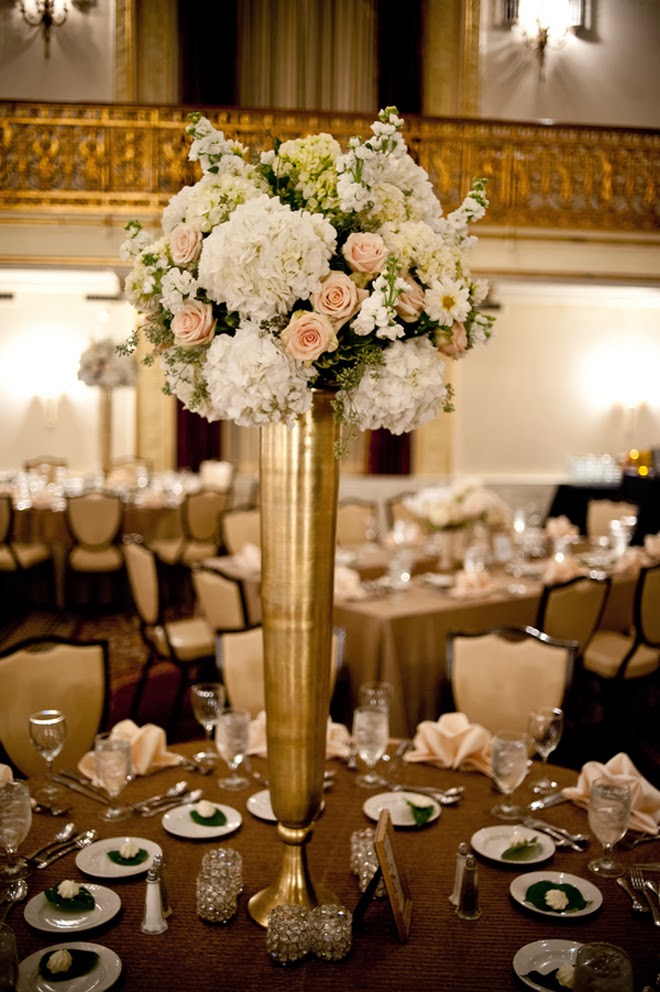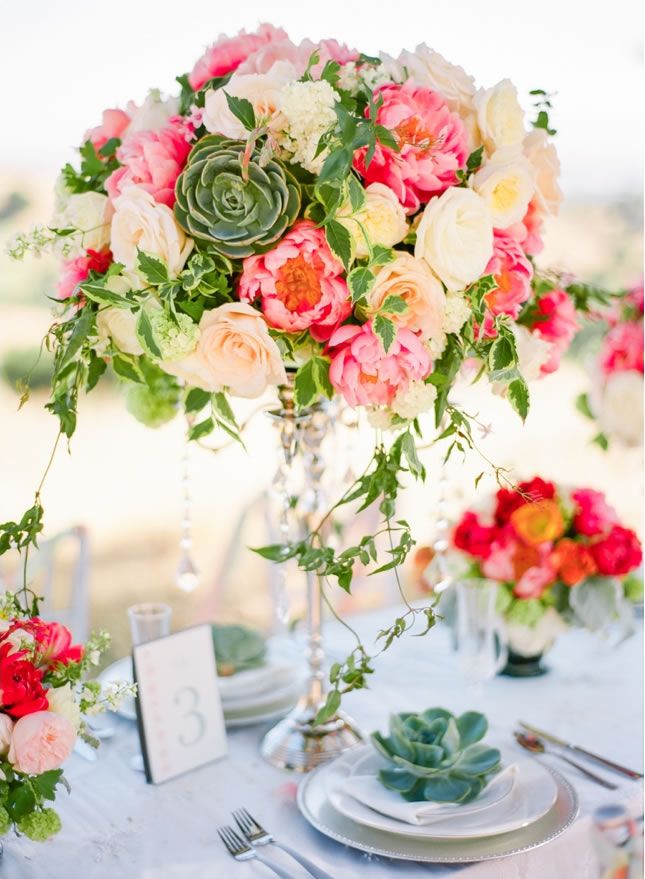 Found on projectwedding.com
Of all these lovely photos, the one above is my favorite.  Can you sense a theme here?  I do love succulents.  I think the addition to this arrangement adds an air of approachability.  The greenery on the guest plate inserts a nice touch as well.  And the bride chose to have some lower blooms on the table in addition.  Too much?