Can you tell which photo sports real flowers and which are paper?  Will you have fresh wedding flowers or paper?  There are supporting views for both options.  Fresh flowers are more expensive, but they are, well, FRESH FLOWERS.  They have that delicate air, they smell wonderful, there is no perfect substitute.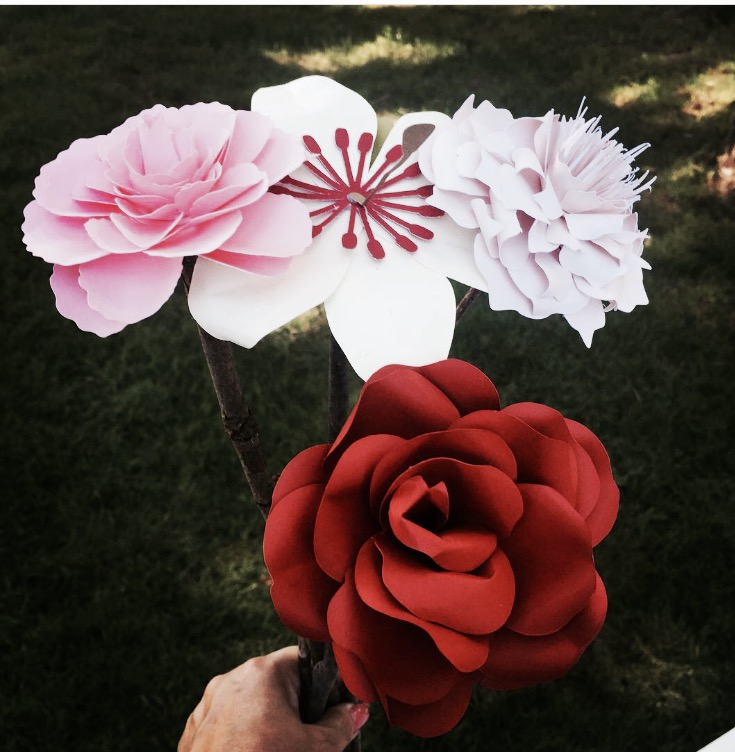 But…paper flowers have their fans too.  They are beautiful in their own right.  In their artificial perfection, they have no compare.  Just look at the rose above.  It was handmade by a friend of one of my brides.  She made over 200 blooms, it took her forever, but they were just fabulous.  The best part, they can be saved.  My two oldest daughters married one year after the other. Had I know this, I might have commissioned paper flowers.  This way, I would had just paid once for my floral arrangements.  Yes, I would have had to store them, but, not a problem.  And don't forget…you must also find someone creative to arrange them.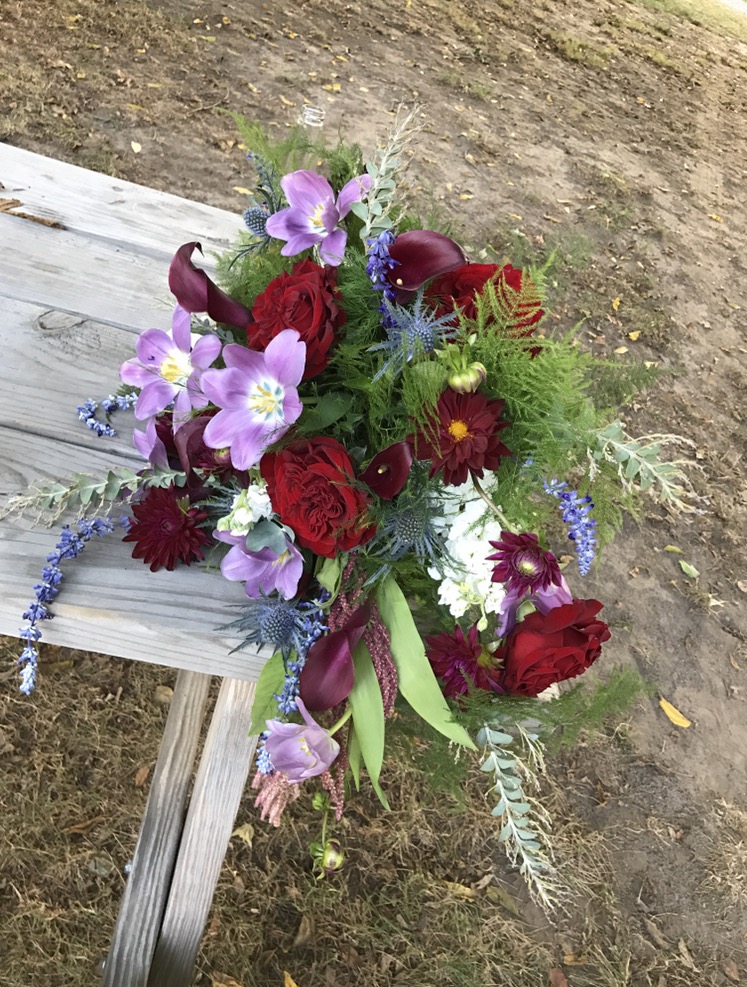 And the arrangement above?  Real or paper?  It's a fresh arrangement; and it is fabulous.  What about the two photos below?  Believe it or not, they are both made of paper.  I KNOW!  I could hardly believe it myself!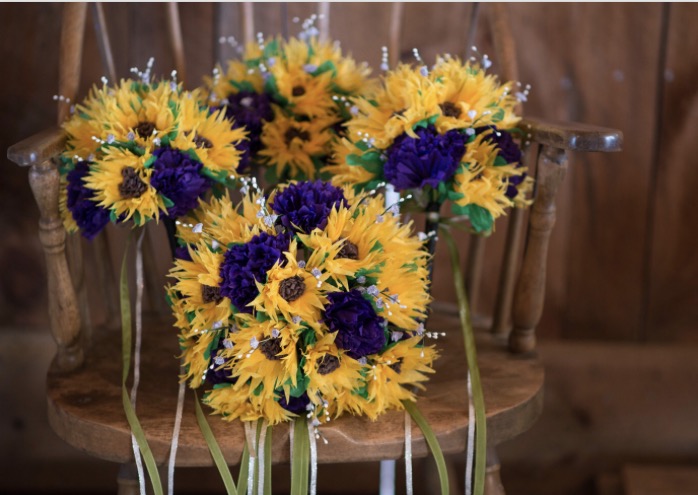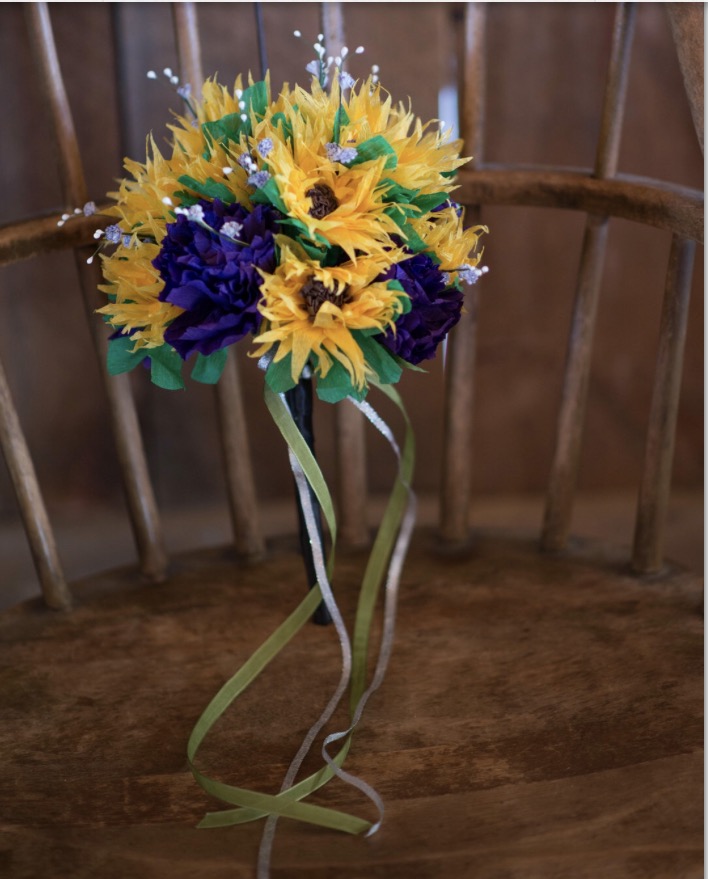 Love, LOVE the arrangement in the foreground of the photo below.  What did the bride do with this exquisite bouquet?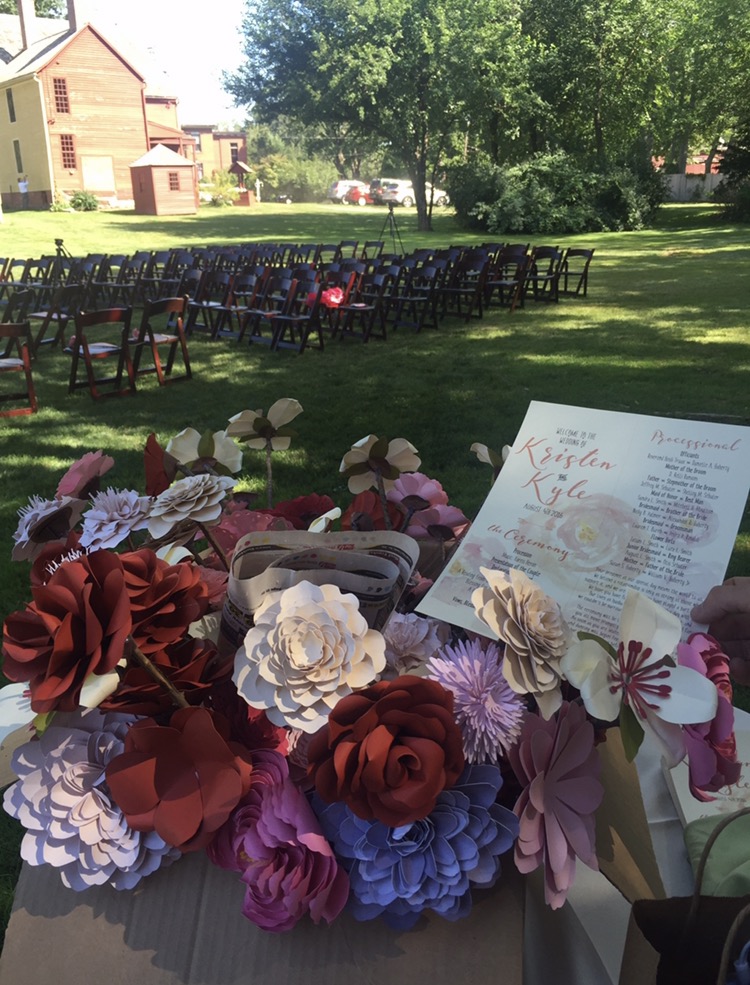 When guests arrived, she had them choose a flower from a bouquet at the ceremony's entrance.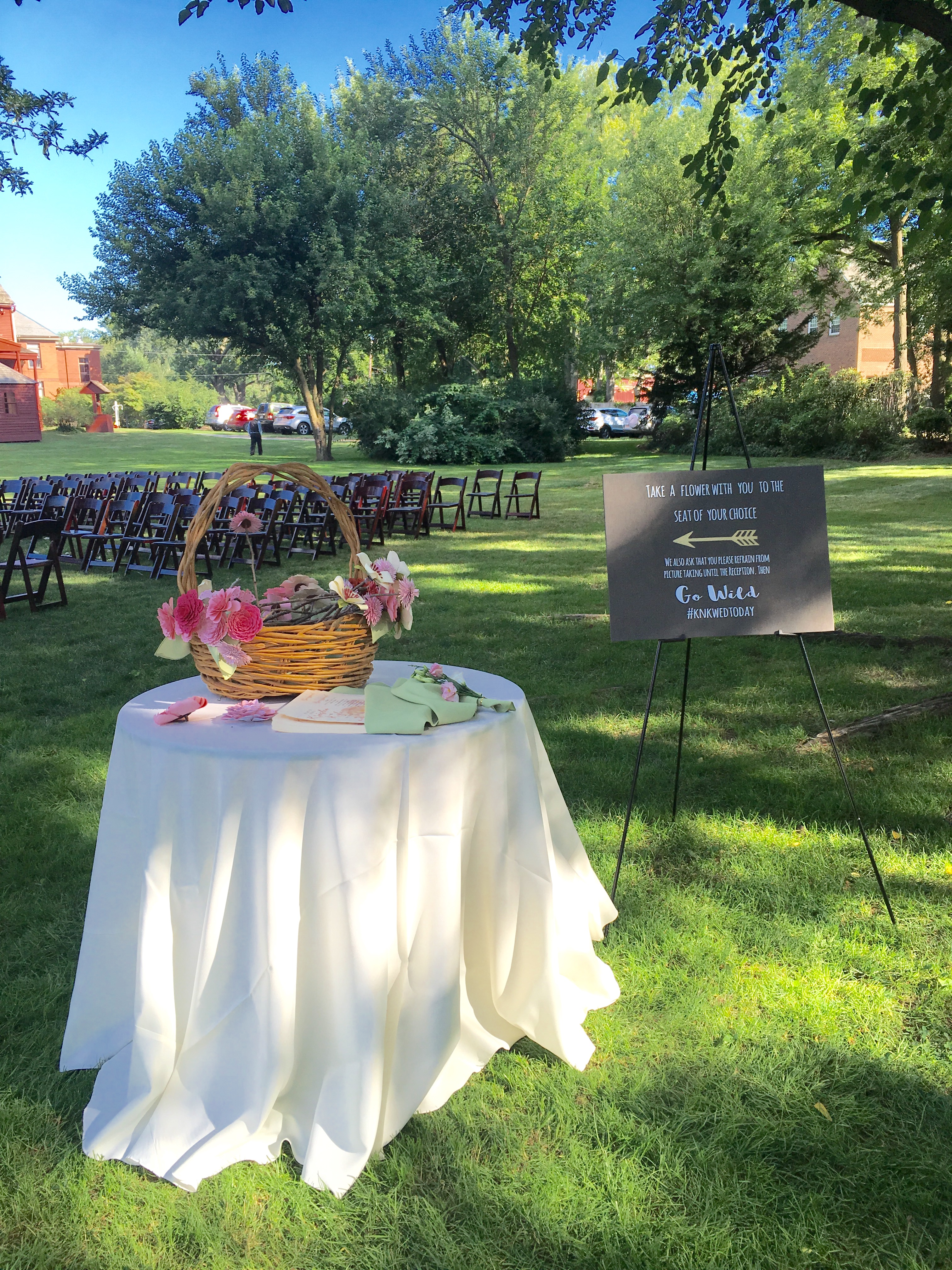 Mid point in the ceremony, she invited the guests up to the front, and asked them to place the flowers in a bucket.   The flowers are then inserted into green styrofoam in order to stand upright.  As the guests placed the flowers in the buckets, they are invited to silently think a kind thought or say a prayer for the couple's future happiness.  After the wedding, the bride and groom had a beautiful, lasting reminder of their special day.
Would you like to read the whole blog post about "The Flower Ceremony"?  Click on the link to be directed to the post.  You'll enjoy it!  🙂