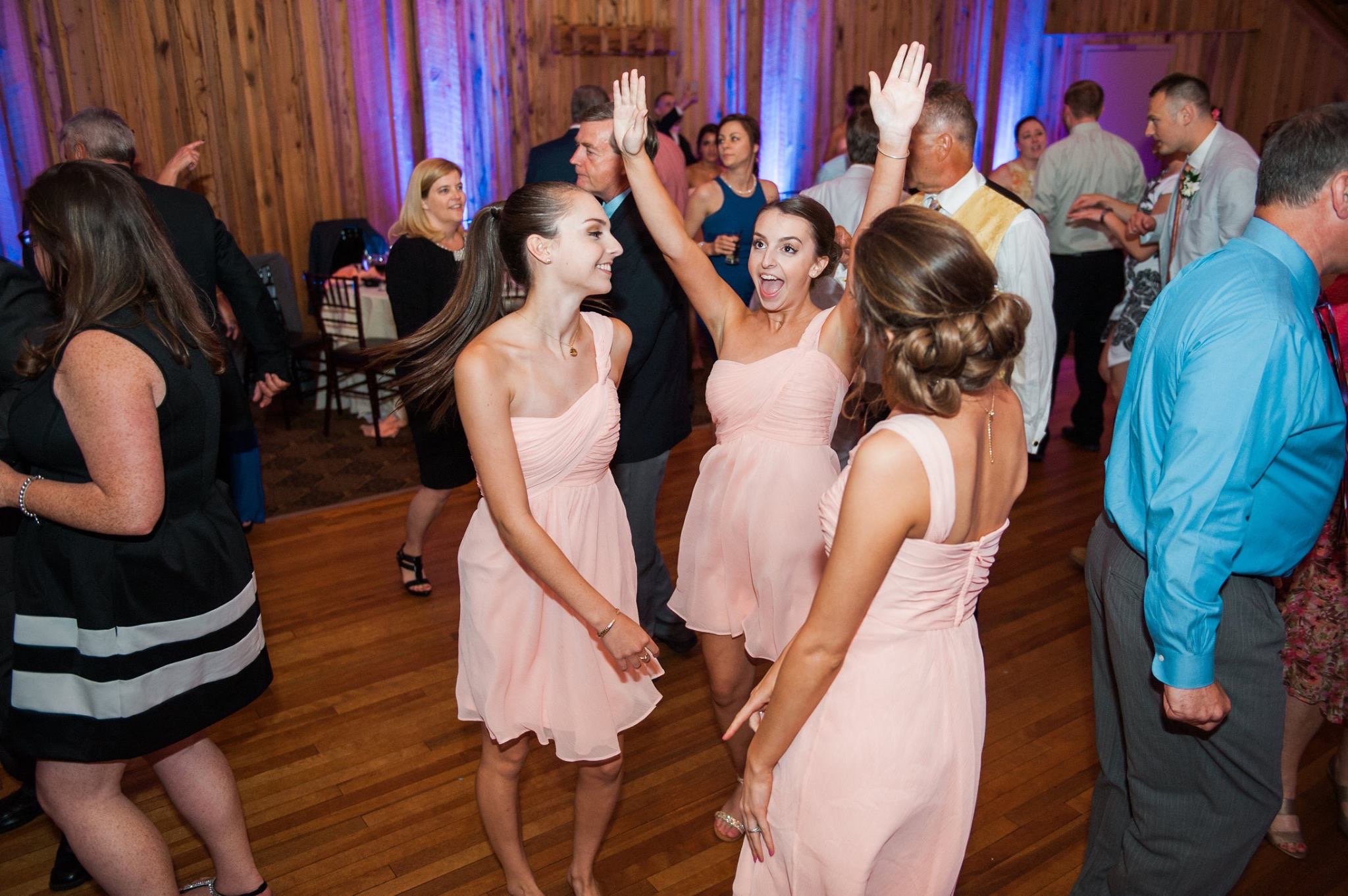 Photo creds: Hannah Colt
Make cute DIY Wedding Favors, and you may feel like this!  (The three lovely bridesmaids above are three of my four daughters, left to right, Julia, Tess and with her back to us, Maggie).  Even though 'Money Saving Tips' recommend the bride 'do away with wedding guest favors', most guests expect them.  Guest Favors can really eat away at your budget…unless you come upon an economical idea.  I have posted preciously about some viable options, click on the following links if you are interested in reading more…. Wedding Favors With Heart, Wedding Favors, New Ideas, New Wave Of Wedding Favors, Wedding Favors – Wow!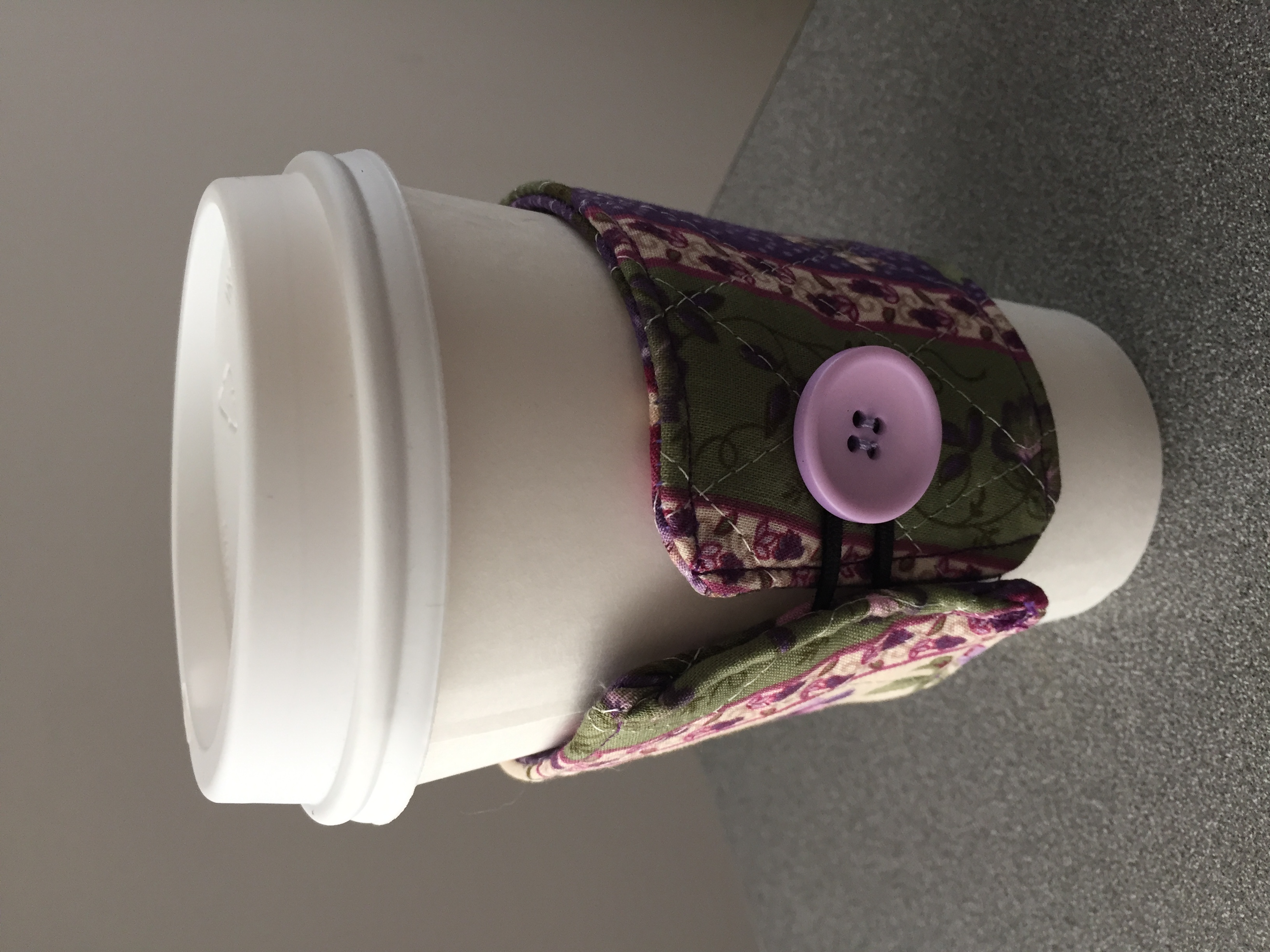 If my photos are sideways to laptop users, my apologies.  They should be upright for mobil/tablet users.  Sometimes I have these issues with my mobil photos.  🙁
I came across the cutest project over the holidays.  My cousin, Kim, cook, baker, and crafter extraordinaire, made them for her granddaughters' teachers' Holiday Baskets.  As a side note… get this — she made 67 baskets this year!  Yes.  You read correctly…sixty seven baskets!  Each basket, among other things, contained 4 DOZEN homemade cookies, homemade jam, and one of these reusable coffee cups with a Starbucks gift card inside.  But the 'piece de resistance', is the home crafted coffee cup cozie.  Yes, she made each and every one of them.  They are composed of pre-quilted fabric and are attached by the cute button shown.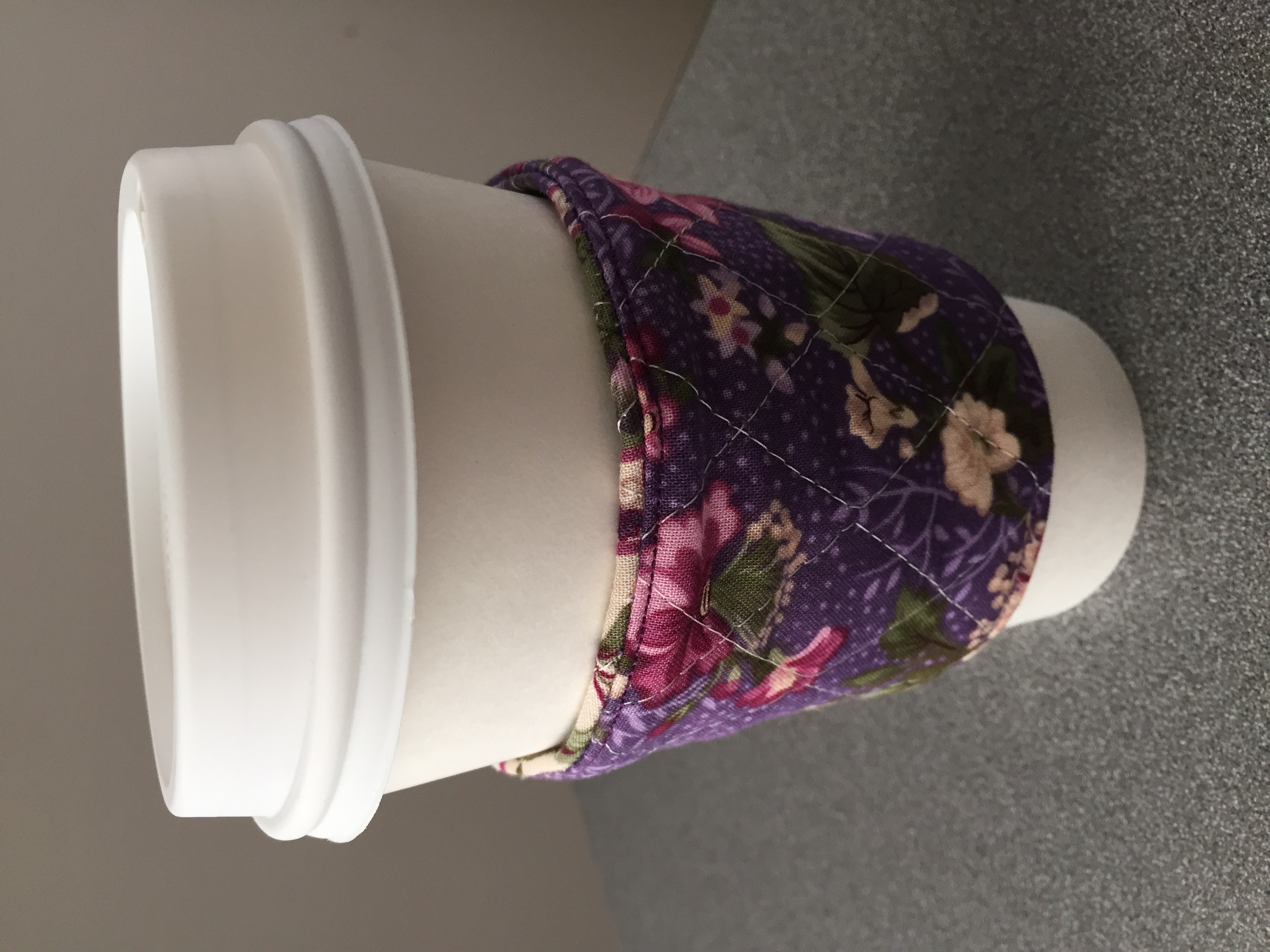 Each is reversible, as long as you don't mind the button being on the inside — I don't!  🙂  I chose the lavender themed fabric, but she had many to choose from.  I think this would make an adorable wedding favor, especially if you had a fall or winter wedding.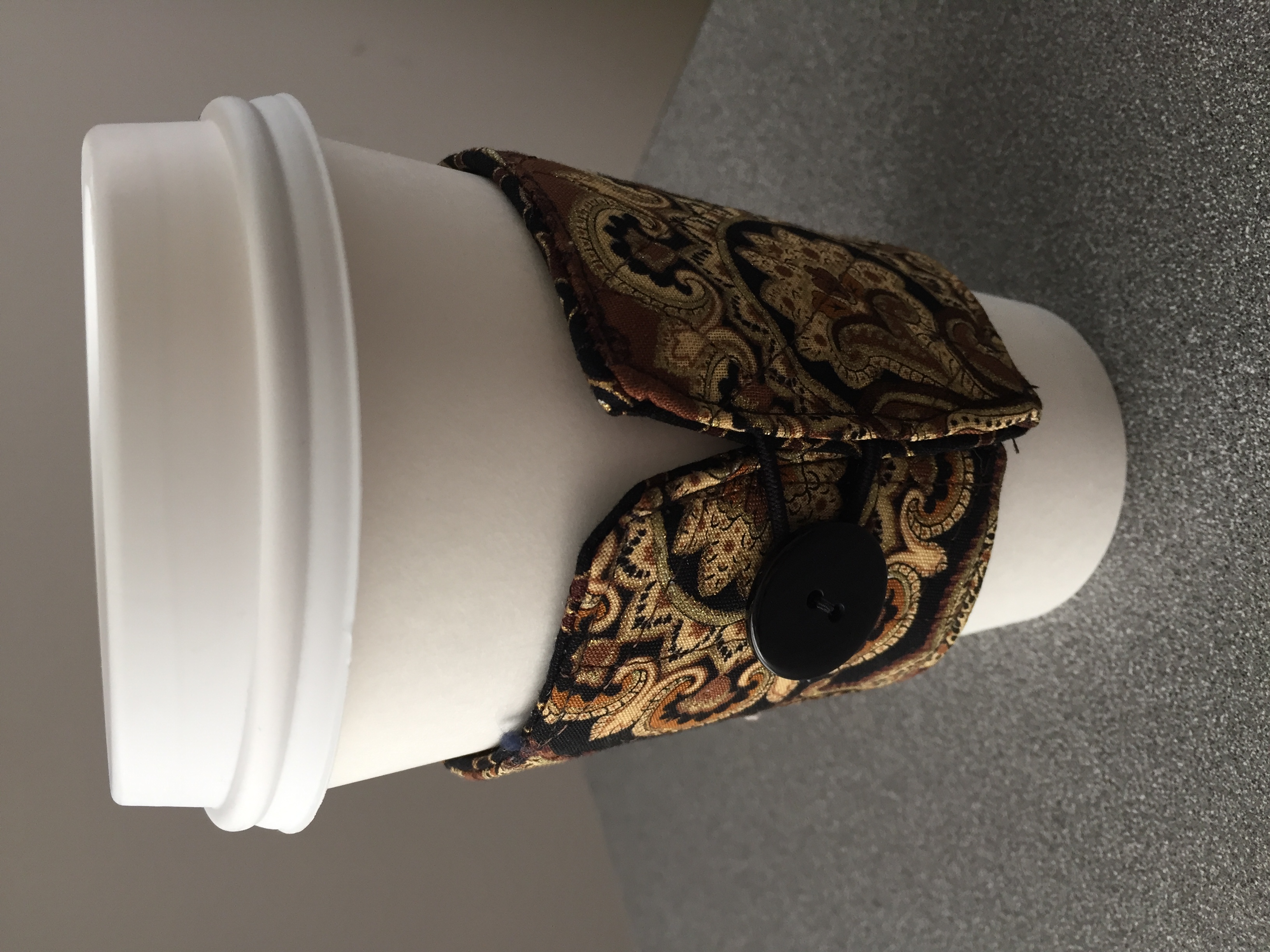 Just think…you could serve hot chocolate or hot spiced cider in the cups, (Starbuck's gift card optional), and then the guests could keep the cozy.  Saving the cup could also be optional.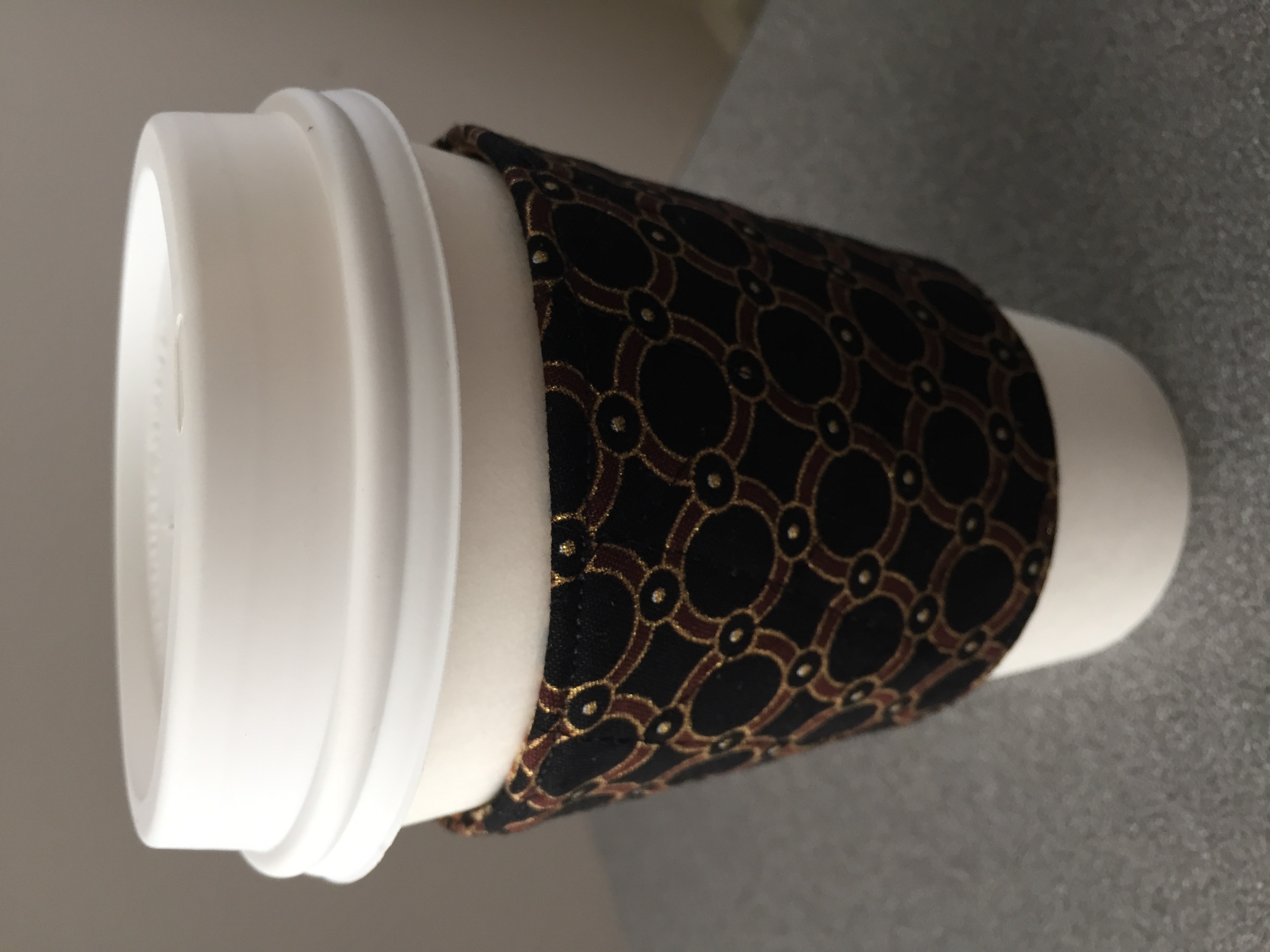 Some coffee establishments offer a nominal discount on their coffee if the customer brings his/her own cup.  Another plus!
If you'd like to visit my cousin's cooking blog, (you can start the New Year right with some great low calorie recipes), click on the link: Kim's blog  Happy New Year!