There are more wedding dress styles than I can count…but my favorite, when I was young. was the unembellished wedding dress. No lace, beads, pearls or sequins for me.  If I had it to do over again, I might possibly enjoy a little bling.  And what about Pippa Middleton's entire lace dress?  Exquisite!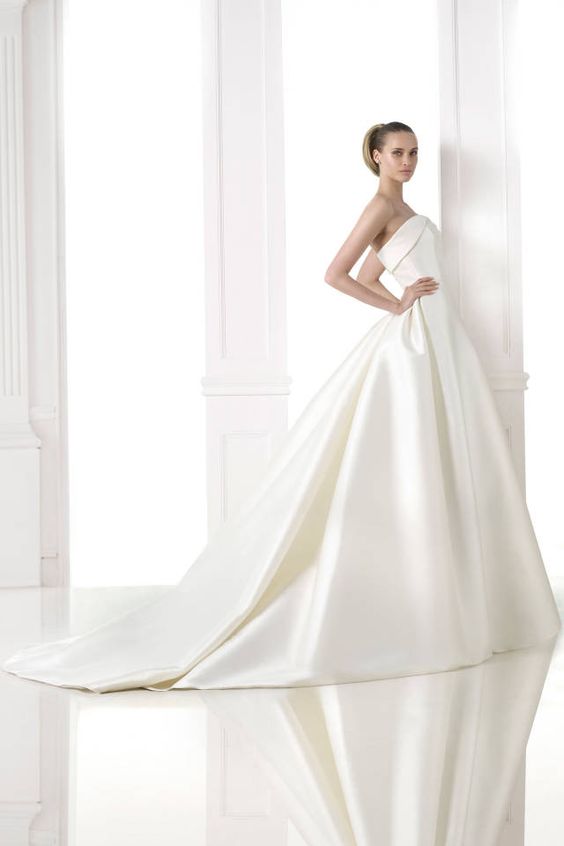 All that being said…there are so many fabulously beautiful dresses that would have met my desire for an unembellished wedding dress.  Love the dress above, although strapless is not my favorite bodice.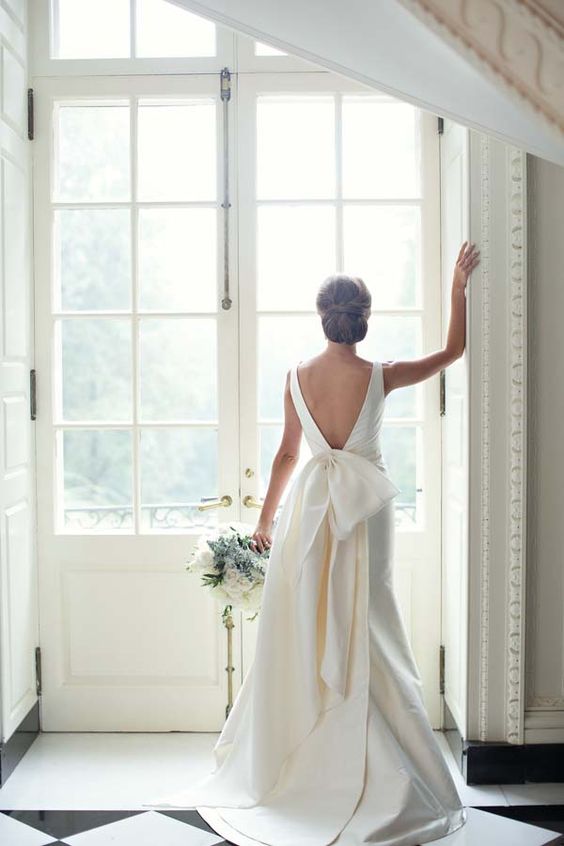 A common theme in "unembellished wedding dresses" is a large bow, either in the back OR the front.  I am a fan of them as well.  There is something so romantic about a giant silky bow.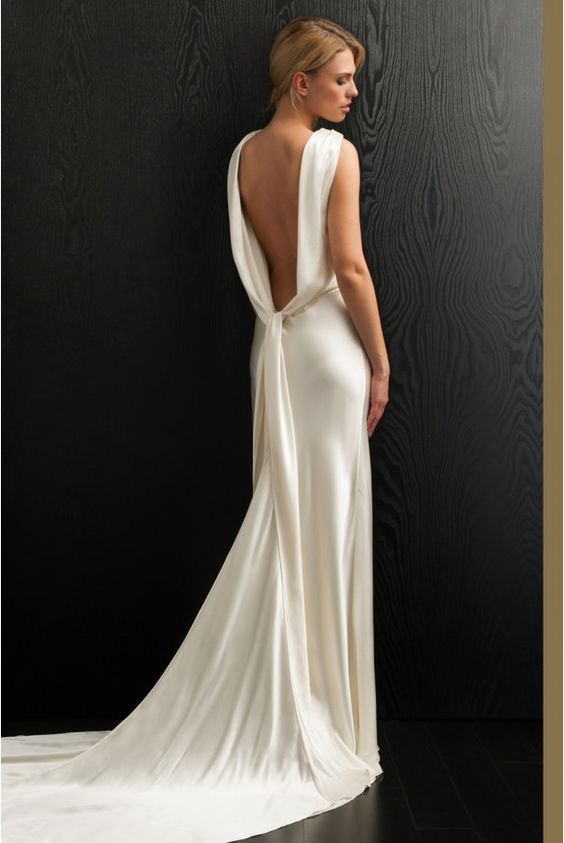 It appears that another common component to the "plain" wedding dress is an aspect of 'sexy'.  I think this is a miss, as a young bride does herself a disservice when she tries to make her wedding dress cocktail attire.  But what about an older bride, or a second marriage?  Well, then, it would be just the ticket.  The dress below would be a perfect choice for a second marriage, perhaps in more of an ivory shade?  For a young bride, it would not be my choice, however – too low cut.

The next two dresses are just my dream wedding gown.  I love the elegance, the simplicity, the BOWS!  The full skirts of both dresses add to the "princess" effect.  But take heed.  One must be in terrific shape to wear such a gown.  Note how fitted the bodice on both gowns.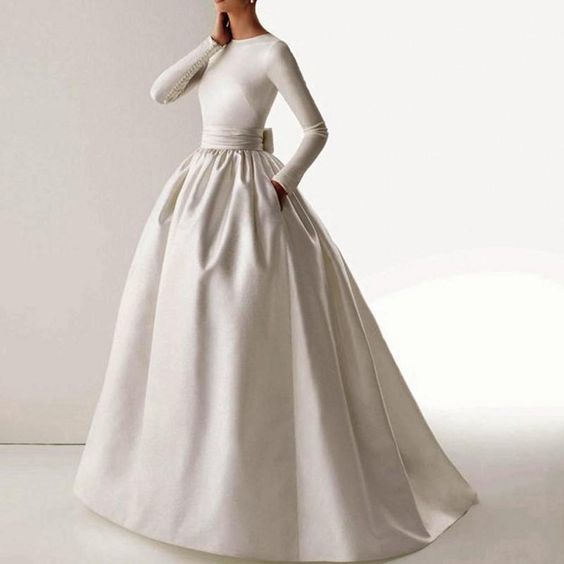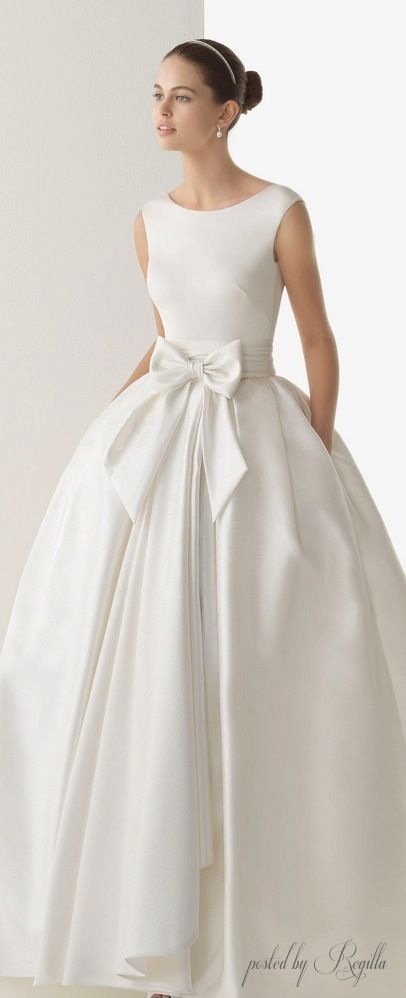 And what gown did I choose for my big day?  Well, take a gander of my dress below.  Would I choose something a little different today?  Yes, I think I would.  But I sure loved it then.  🙂