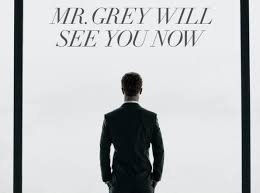 Ha!  Did that get your attention?  🙂
According to herecomestheguide.com, there are five shades of white that are most commonly used by wedding gown designers.  To quote her:
"What are the Many Shades of White?
The names given to colors can be confusing. Here are some of the most commonly used names for white, which are standard in the industry:
Stark White or Bright White
The purest, starkest white almost glows, and is particularly striking against dark skin. It is also the most difficult shade to wear, as it can drain the color from fair and medium skin tones.
Champagne White
This is a beautiful white with a slight pink undertone. In photos and low light, it looks nearly white but adds richness to olive or sallow skin. A slightly deeper version of this shade is sometimes called Rum White.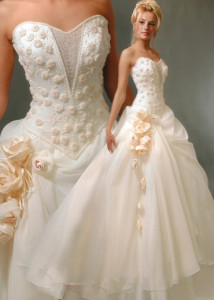 Ivory
There is a great deal of variation in shades of ivory, which is the most universally flattering hue for brides. Be sure to hold a color swatch of any ivory next to your face to see how it plays against your skin and eye color. Some have creamy, warm undertones while others have a slightly pinker tint. Eggshell is one of the lighter shades of ivory.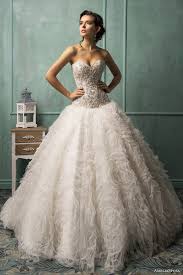 Candlelight
This is a somewhat deeper shade of ivory with a beige-cream undertone. The name refers to the fact that it is meant to appear white under candlelight. It's especially fitting for evening weddings, when its richness and depth will be set off to best advantage.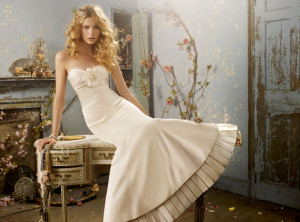 Ecru
The deepest shade of ivory available, ecru borders on tan or beige. The name refers to the unbleached or raw color of linen. If you are looking for something that is less traditional and has some depth, ecru is worth trying out."
Ok…You now know the names of the "Fifty Shades of White"(well, really only about 5), …but what's best for you?  It's important to remember, not all designers have all the white color choices for the gown you have picked out.  Sometimes they only have two or sometimes three of the above shades.  So now the question…Do you choose your dress first, or the shade of white you want?  My advice is – chose the dress first! That is how we chose KK and Maggie's wedding dresses.  They picked the dress, and then chose the color that best fit their skin tone from the available options.
A quick lesson on what might look best on you?  To quote herecomestheguide.com again:
"If you have very fair skin, a warm shade of white with a touch of yellow in it will add some warmth and a glow to your skin. A stark white will only wash you out.
If you have sallow or olive skin, whites with a pink undertone (sometimes called cool whites) will balance things and give you a fresh, dewy look. Shades to consider might be champagne or rum white. You can also wear silk white, which is slightly less stark than pure white.
If you have medium skin that is pinker or has blue undertones, try some of the creamier ivories and whites. These have a rich yellow undertone that will keep you from looking too flushed and red, and will complement your complexion.
If you're a dark-skinned bride, almost any shade of white will look lovely against your skin. The only exception may be if you are dark-skinned with olive undertones—in that case, try to steer clear of yellow-ivory shades."


50 Things to Know About Choosing the Perfect Wedding Dress: Everything You Never Thought to Think About Your Dress
Don't stress about it too much…I have never seen a bride that wasn't beautiful!
Amazon Kindle Paperwhite with Special Offers, Wi-Fi, Black