I saw the beautiful picture below when my friend, Maria, posted it on Facebook.  I still can't believe this gorgeous box of flowers is in reality…cupcakes.  Time to revisit the option of Wedding Cupcakes, I told myself!
For my two daughters' weddings, we chose the traditional tiered wedding cakes.  KK's wedding cake, let's just say…had some issues.  And to quote Forest Gump, "…and that's all I'm going to say about that."  For now, anyway…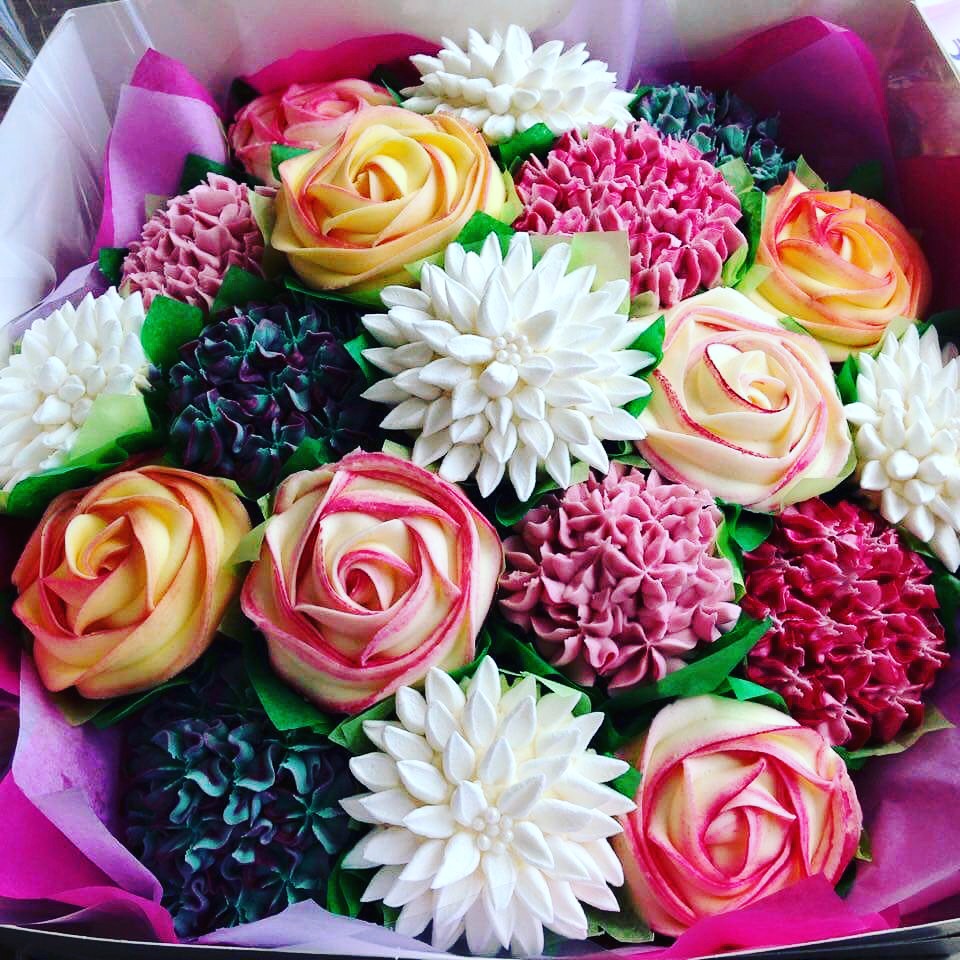 Photo via Facebook from my friend, Maria – Photo creds: Steve Lang
As with everything, and I think especially weddings, trends go in cycles.  What's hot this month may not be next.  Cupcakes have gone in and out of fashion – more than once.  If you chose to have cupcakes at your wedding, remember – they MAY be just as expensive as a tiered wedding cake.  But there are so many ways you can you can be creative with them.  Each could have a different cake, frosting, decoration.  Your cupcakes also don't HAVE to look bridal – just look at the box of "flowers" above!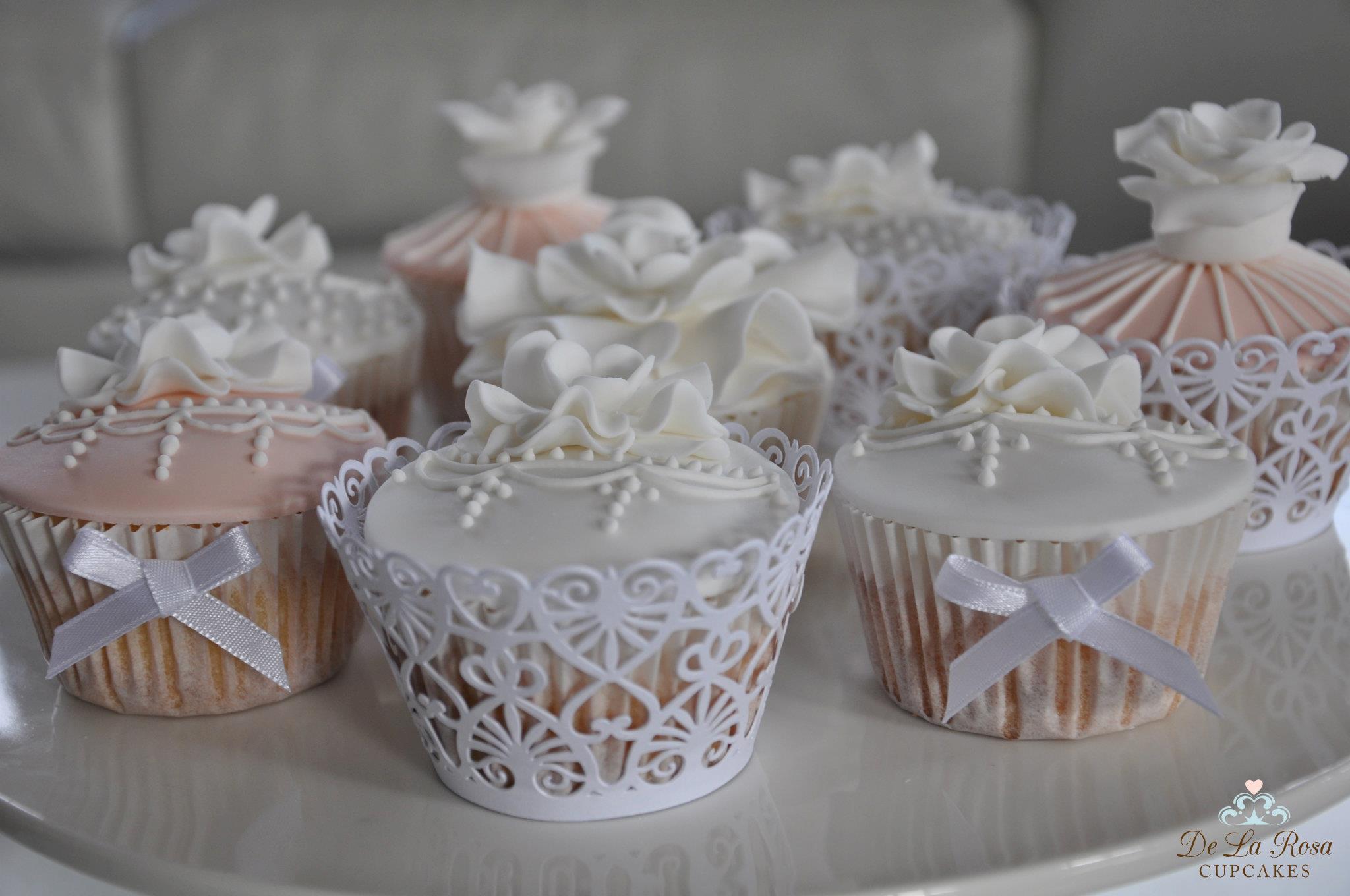 But what if you DO wish to have cupcakes, but want to go the more traditional route?  Just look above.  Each of the cupcakes look like mini-wedding cakes!  And the beauty of this, you can customize each and everyone if you chose to.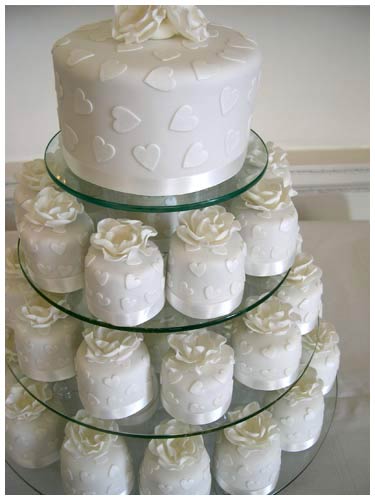 The breathtaking option above offers the best of both worlds.  The bridal couple has a top tier to save for their first anniversary, (if you'd like to read how to preserve the top tier of your wedding cake, click on the link How to Preserve the Top of Your Wedding Cake), yet offers each guest a "mini" creation.  I don't know about you, but I almost think they're too pretty to eat!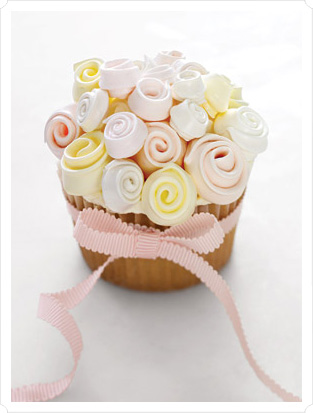 My favorite cupcake on this blog post…the one above!  I love how the baker made this cupcake look like a bridal bouquet!
And a fun option if you go the way of the "cupcake"?  A cupcake truck!