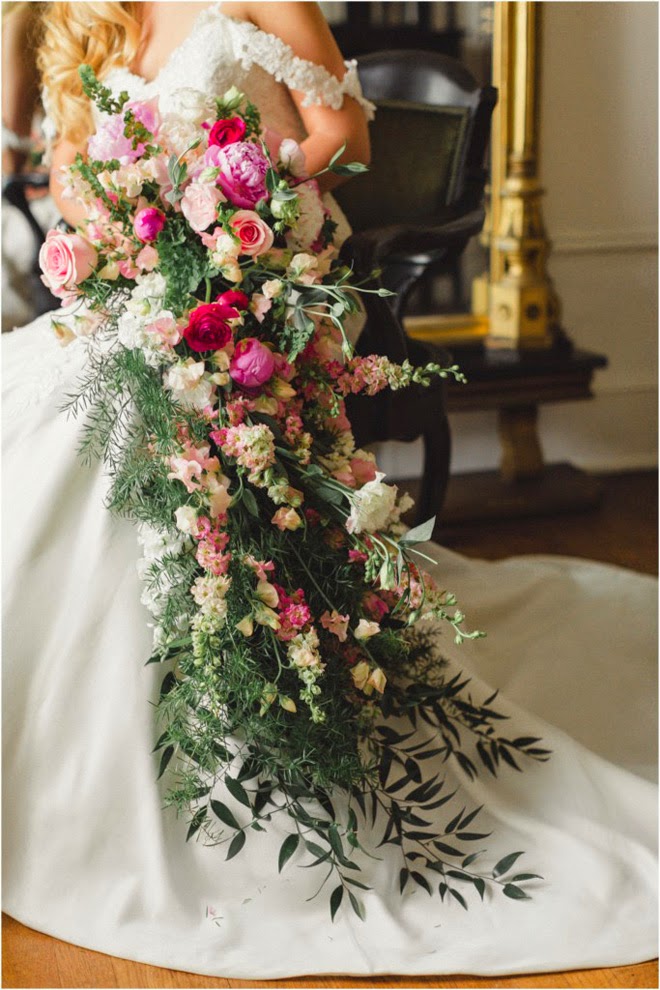 Most brides have a wedding budget.  She must pick what means the most to her.  Maybe it's music.  Maybe it's entertainment.  And maybe…it's flowers.  Will you choose an outrageous wedding bouquet? Some brides will.  Bouquets cost anywhere from $150.00 (modest), to well over $ 1,000 –  depending on location, (the exact same wedding flowers in Beverly Hills will cost more than those in Bismarck, North Dakota), and types of blooms.   Always, ALWYAS choose flowers in season.  You will spend far less if you do so.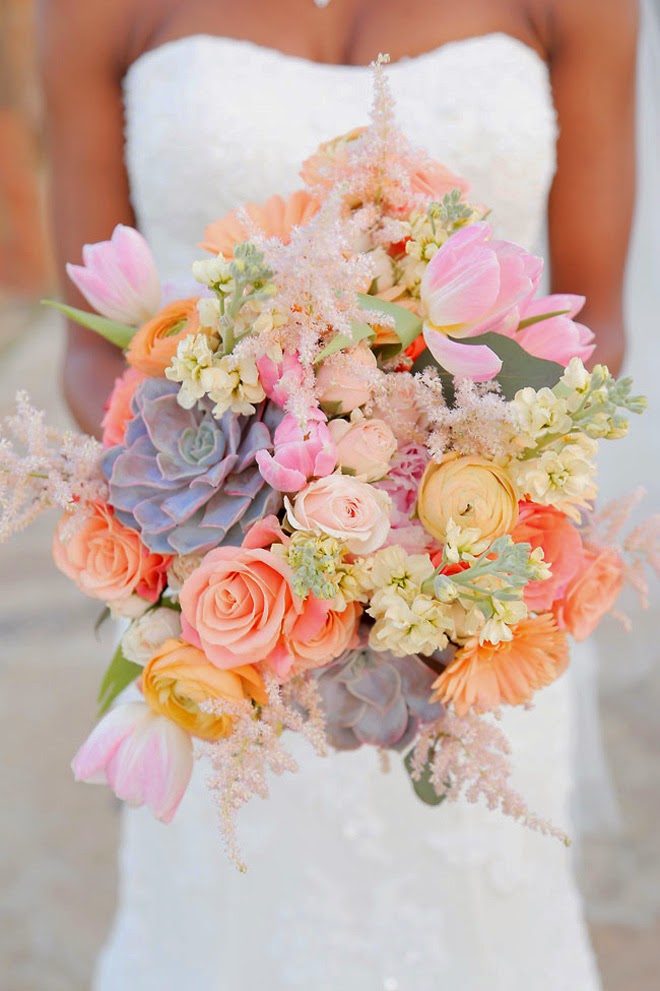 Perhaps flowers are your thing.  If you choose to make your bouquet your focal point instead of say, your dress, then be outrageous!  Spending an additional $ 300 on your bridal flowers is much less than an additional $ 3,000 on a blowout dress!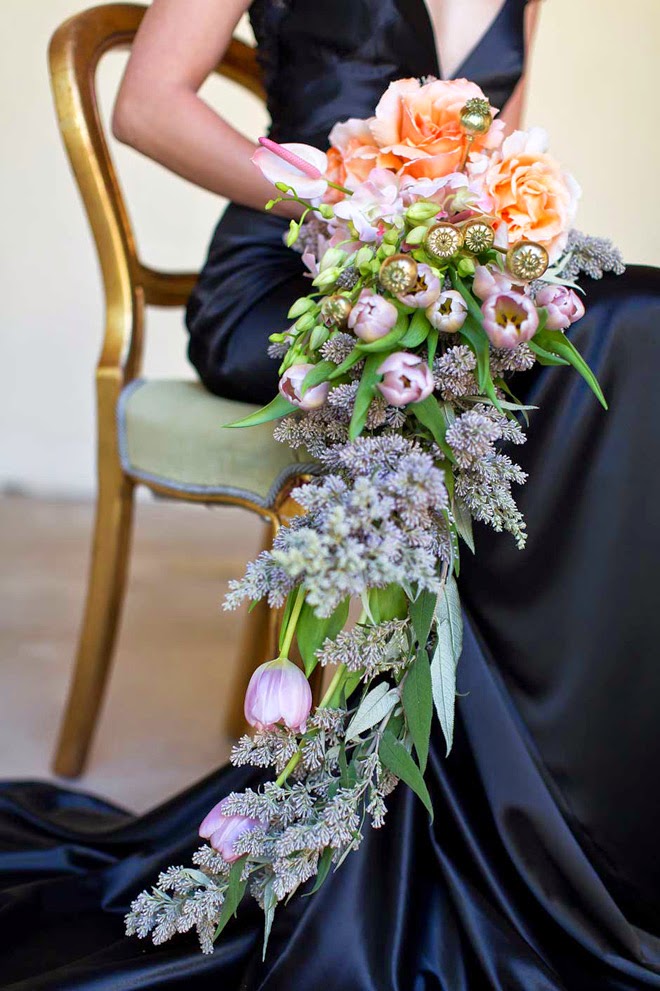 Photos # 1, 2, 3 belle the magazine
When designing your bouquet, or directing your florist to do so, there are a few things to keep in mind. One, is your dress elaborate?  Will an over the top bouquet over-shadow your dress?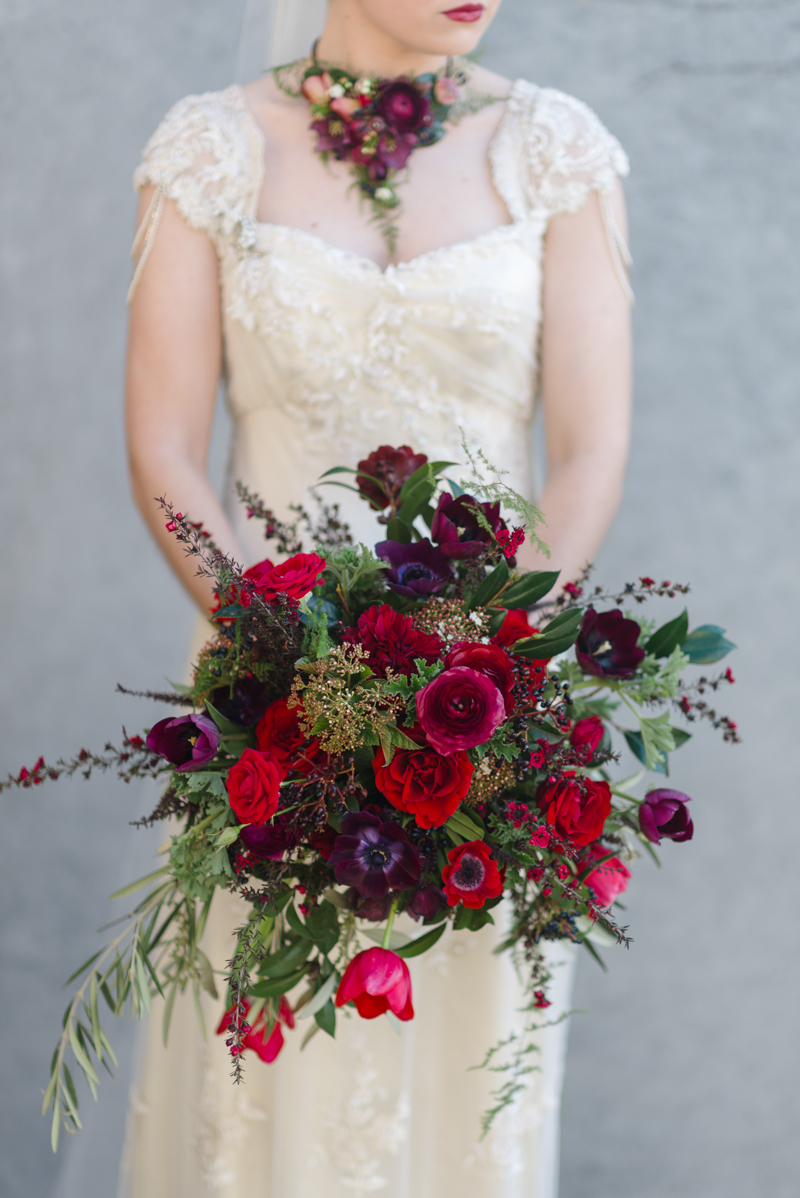 Are you a petite bride, or is your figure more statuesque?  While the bouquet like the one above is fabulous, it would overwhelm the tiny bride.  As a side note… I LOVE the red bouquet.  I've always been a fan of a dramatic splash of color against the bride's white gown. As a bride today, that would be my choice.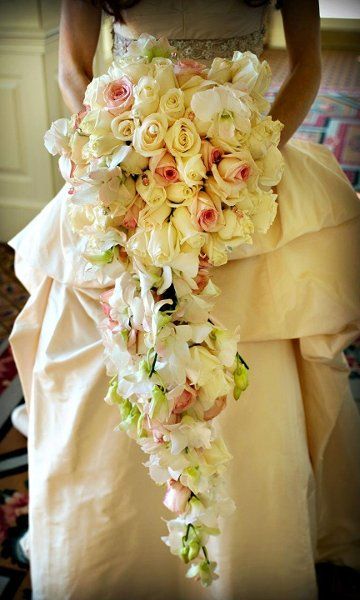 If you just HAVE to have a dramatic bouquet, then maybe the one above is for you.  While I do favor bright colors against a light background, if your flowers are over-large, then perhaps subtle colors are the way to go.  And the gentle tapering of the bouquet makes is more manageable.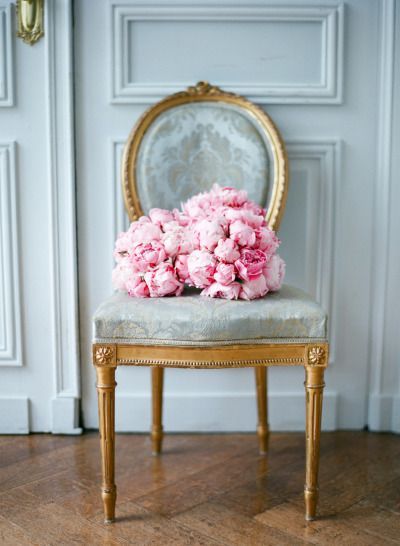 Not sure which I like better, the chair above, or the flowers – a lovely picture.  Don't forget to ask your photographer to create some artistic photos around your flowers.