Wedding Arbors – the perfect backdrop. If you choose a wedding venue other than a religious one, you'll need a focus point for your nuptials in place of the church alter. How about one of these gorgeous arbors? There are so many ways you can decorate them, and tie the whole thing together with your color scheme.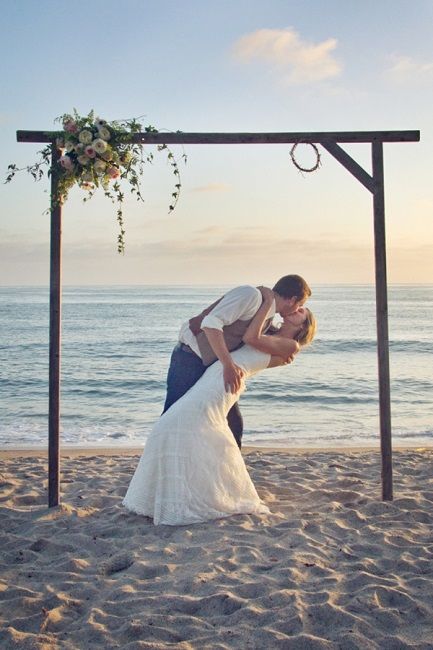 Best case scenario? It frames a gorgeous scene such as the beachscape in the photo above.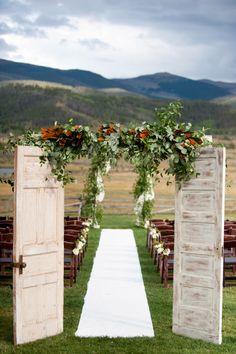 The next photo has a rustic/farm theme. I love how the open doors seem to be inviting the guests into the couple's future; so welcoming, so beautiful. The floral arrangement is a key component to this display's attractiveness. Although I think the low-handing sections may hit the bridal party in the head as they enter!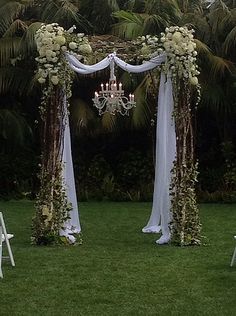 debraprinzing.com
The addition of the candelabra in the next photo is brilliant! It lends a magical, fairy tale type air: so whimsical! It appears that the candelabra is functioning. I highly recommend hiring a licensed electrician to hook something like this up, if you're of a mind to use something similar. For example, if you live in the brixton area, give someone local to there a call to get it all set up and ready for you. Always better safe than sorry. And wouldn't it be a disaster if all the circuits blew out your power on your big day?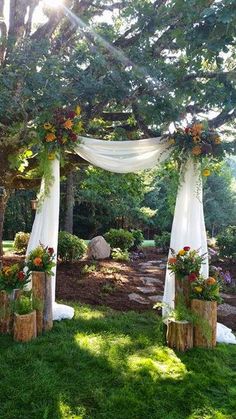 Doesn't the photo above remind you a a magic garden? I think it would be so romantic to proclaim one's vows under such a masterpiece!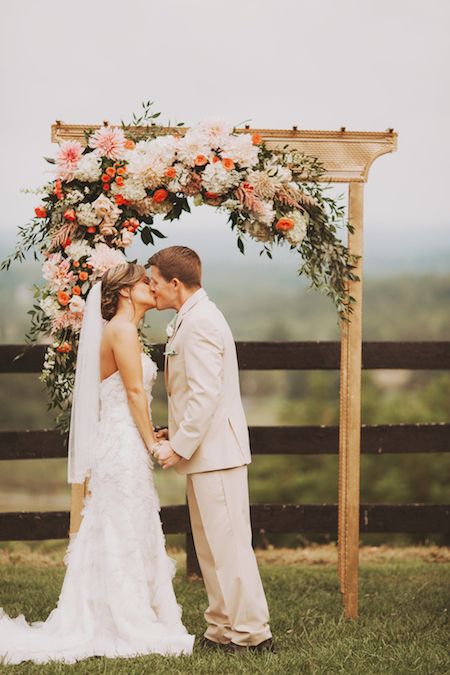 And my favorite of all? The arbor above — ok — it's the flowers that do it for me. They are just fabulous. Remember to make sure you have enough advance time at your venue to allow your vendors to set up properly. An arrangement such as the arbor above had to take hours to assemble.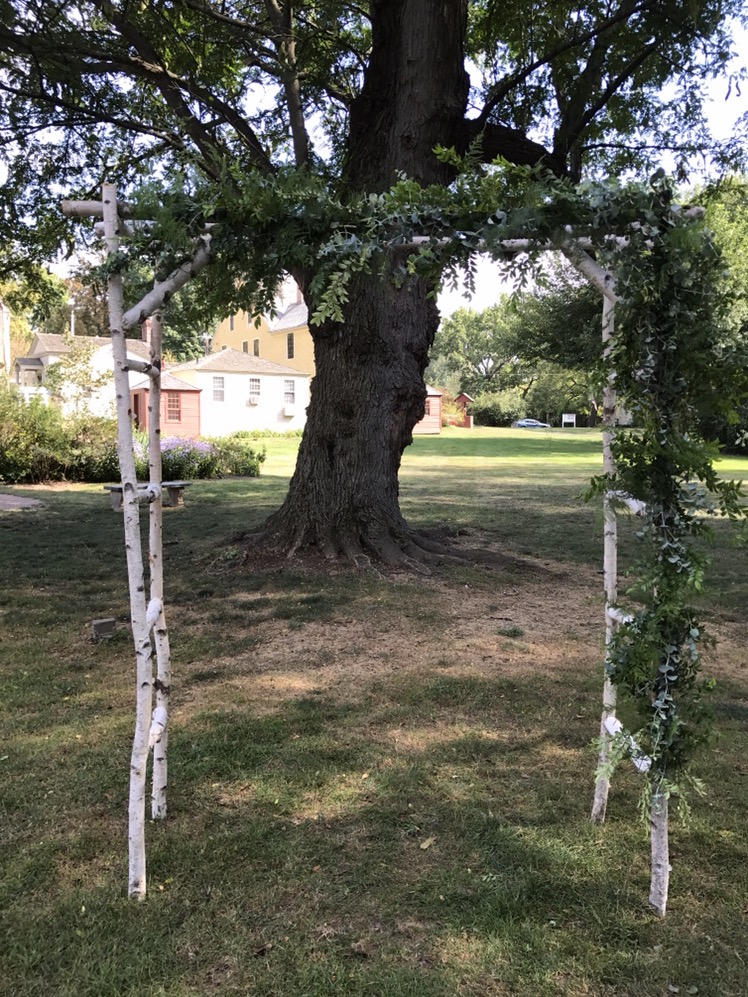 Mary P. Karnes photos
And the last photo? It's one I took at one of my "Barn Weddings". The bride and groom made it themselves, with a little foliage from their generous florist.