So you want to make your wedding "yours"? What are some unique ways to personalize your wedding? Well, look no further than the next two photos. One of my weddings this summer featured a custom bobblehead. It was a surprise from the bride to the groom (he's a bobblehead collector). It was a complete hit. i was standing close to the cake where the bride displayed the bobblehead. She completely surprised him. He had no clue. My role in this? I had to hide the bobblehead all night and bring it out in time for the cake cutting. Let's just say I was more than nervous! Who would have thought that the responsibility of safeguarding custom bobbleheads would land on my shoulders? (I also picked up the wedding cake for this lovely couple. I admit, that made me even more anxious. But all went well. Neither was smashed or broken).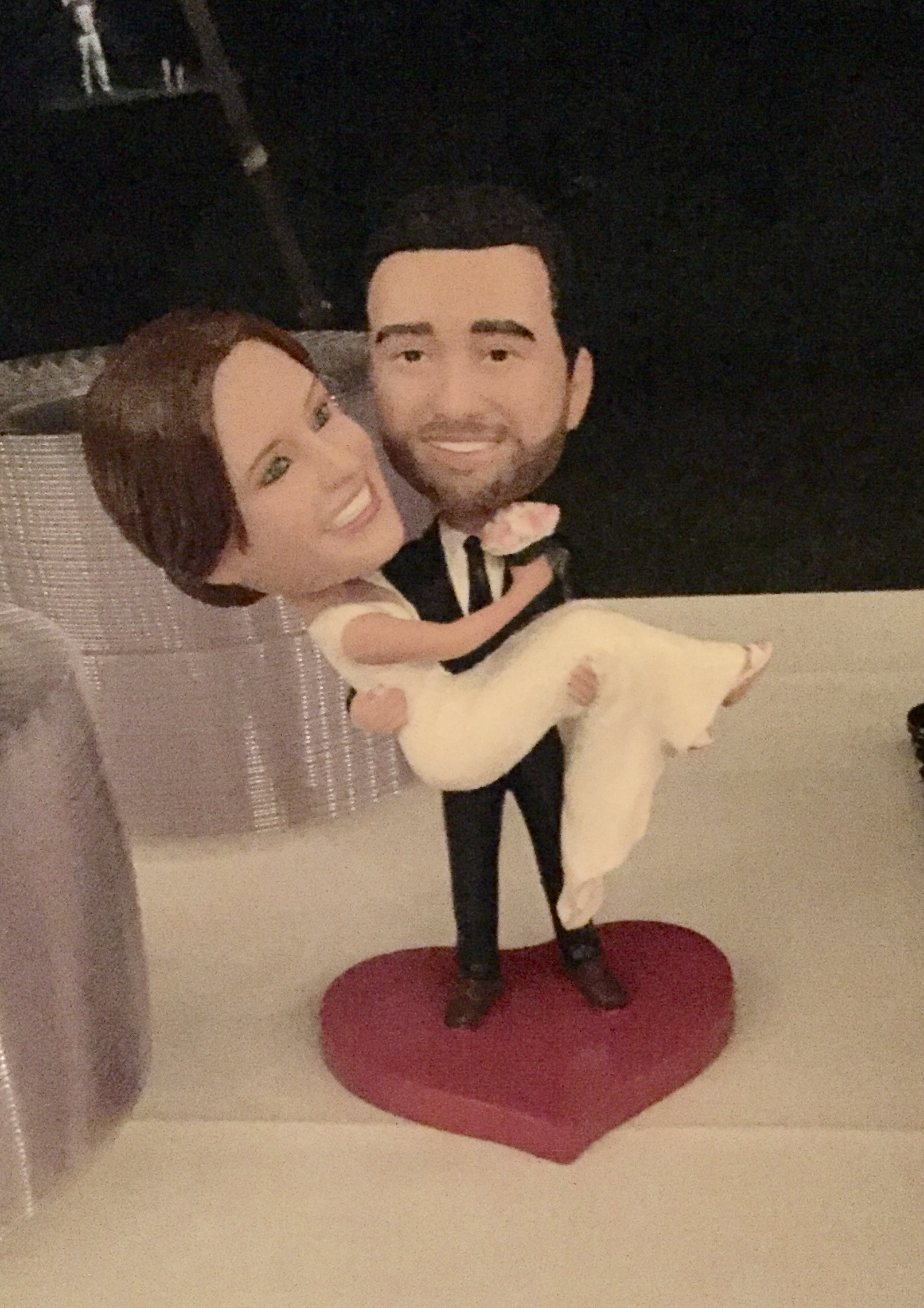 Was this an easy task for the bride? No. I heard from the bridesmaids that the first attempt had to be sent back to the manufacture, as it just wasn't right. The company's fault? That of the bride? NO! This is just plain hard to accomplish, especially if done from a photo. I'm not sure what company they used, but one that provides this service is: bobble maker.com Their prices range from $ 50.00 to $ 70.00 for one person. I'm guessing at least double for two.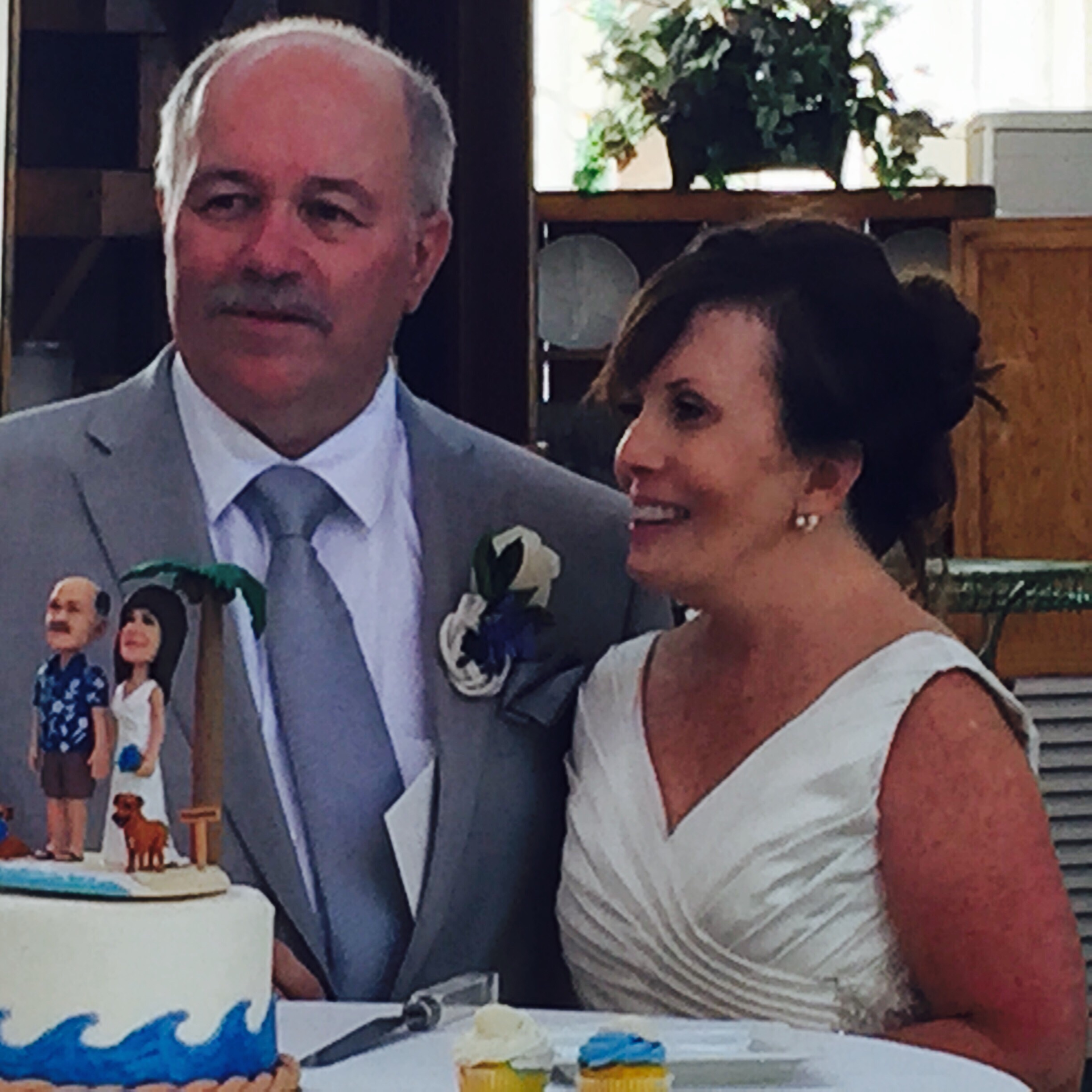 The photo above, from a family wedding last summer, showcases a figurine of the wedding couple as a cake topper. This too was done by photo. It was a little pricier than the bottle heads, but then their darling dogs were also in the arrangement, and it included the cake. If you'd like to read the former post about the "Coolest Cake Ever" click on the link!
And speaking of cake…if you're interested in preserving the top layer of your wedding cake, or even a portion of it for your first anniversary, click on the link from a former blog post on how to do so.