I have posted a blog about "Powder Room Baskets" for the ladies – but never the men!  If  you'd like to read my post about the ladies' baskets, click on the link: Powder Room Baskets  The gentlemen deserve "Men's Poser Room Wedding Baskets" in their restroom as well as the ladies!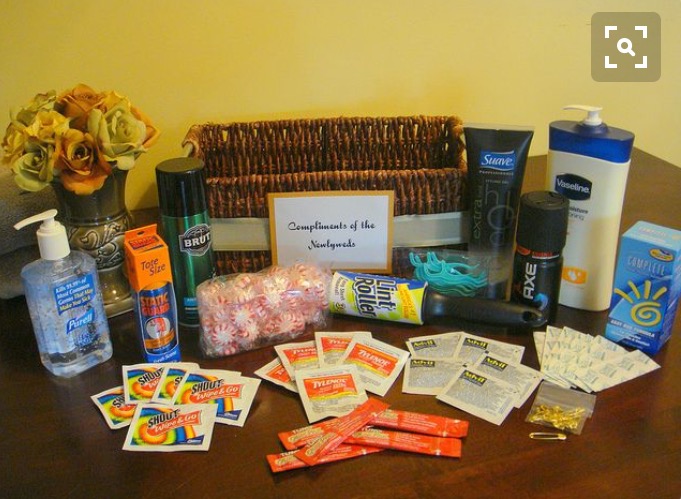 flickr photo sharing
Whatever you choose to place IN your powder room baskets, I highly suggest you buy single dose packets in bulk.  They can be purchased relatively inexpensively at locations such as Costco, Sam's Club, or BJ's Wholesale Stores.
Providing such amenities for  your guests gives a nice, gracious touch to your wedding.  Items you may want to include are:
Advil/pain reliever
individually wrapped mints
floss
tums
spray on deodorant
sanitizing gel
kleenex
bug spray (I recommend having several containers of this around your venue if you're venturing outside)
bandaids
lint roller
"tide to go" stain remover
eye drops
room deodorizer
packaged combs
wisps
cough drops
men's after shave??
static guard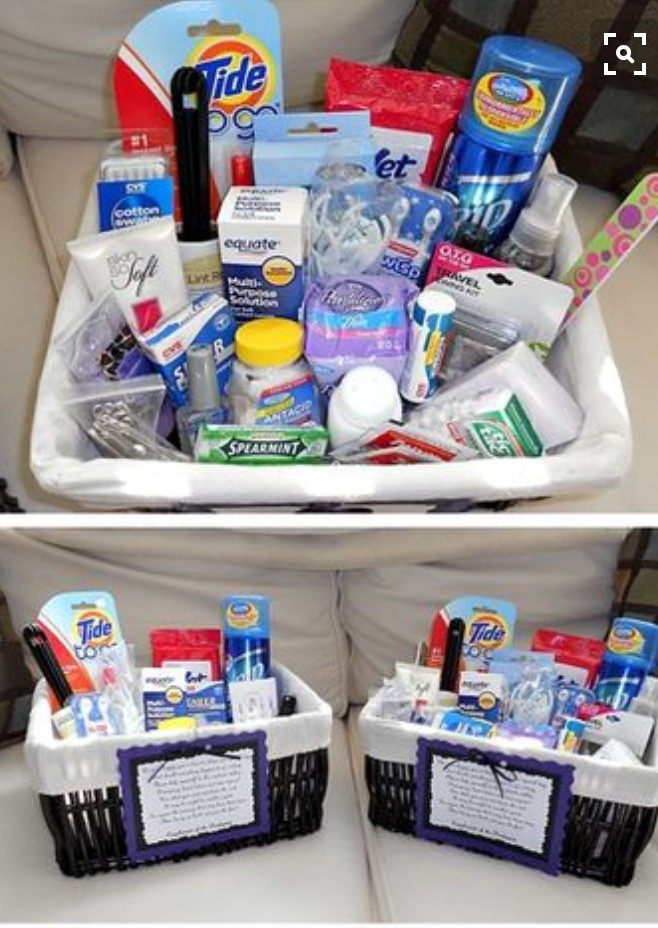 DIY Crafts Ideas Magazine
How might you announce your generous bounty?  The sign below is quite cute.  It would work well in both men's and ladies powder  rooms.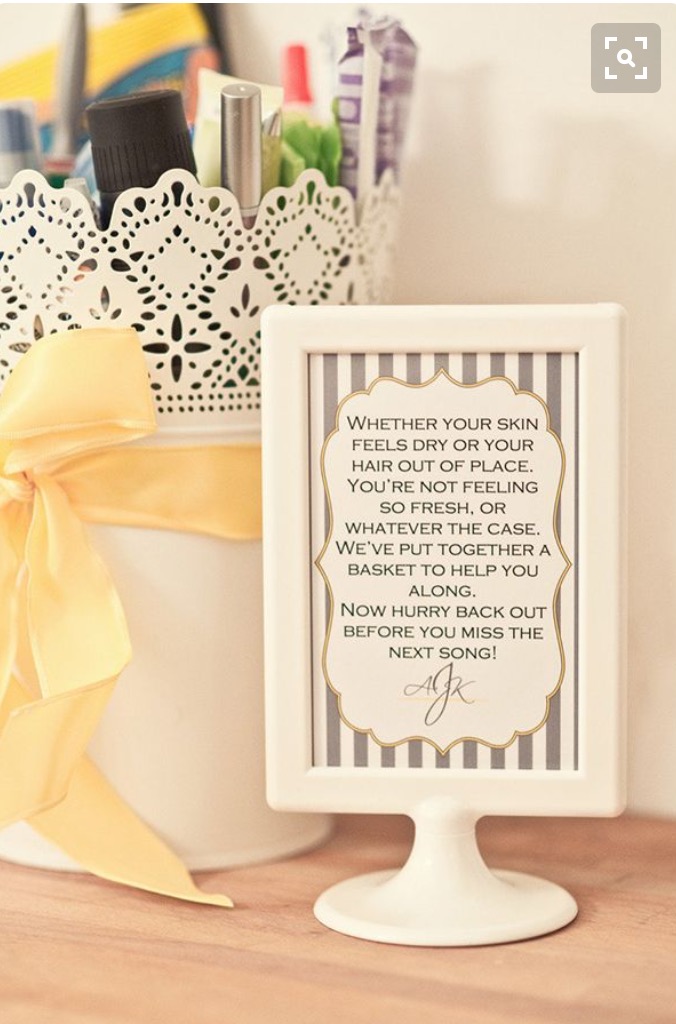 Wedding Party
Looking for a cute way to display your "Baskets"?  Well, your convenience items don't have to be in baskets at all!  I love these baseball inspired containers.  I'm sure they'd be fairly simple to make, or you could order them on-line at etsy.com.  Be careful of putting too much on your plate.  While DIY projects are fun and creative – you just may not have enough hours in the day to make them.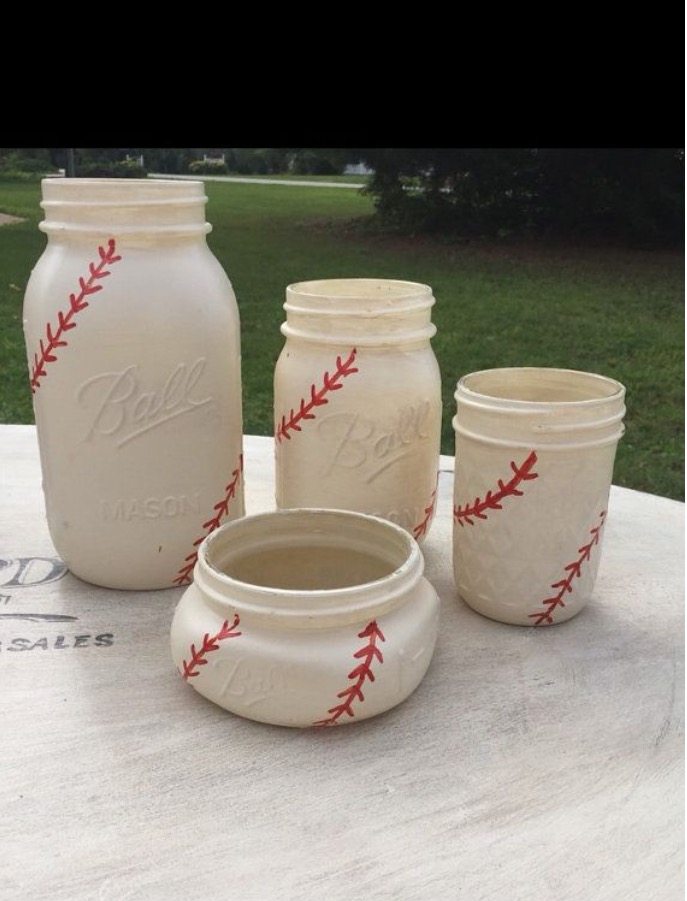 Etsy.com
You can always purchase some adorable glass jars such as the ones below to house your complimentary items.  The glass gives guests easy viewing.  Powder Room baskets are one item for your wedding that is a no-brianer.  The cost is low, but the enjoyment of your guests, high.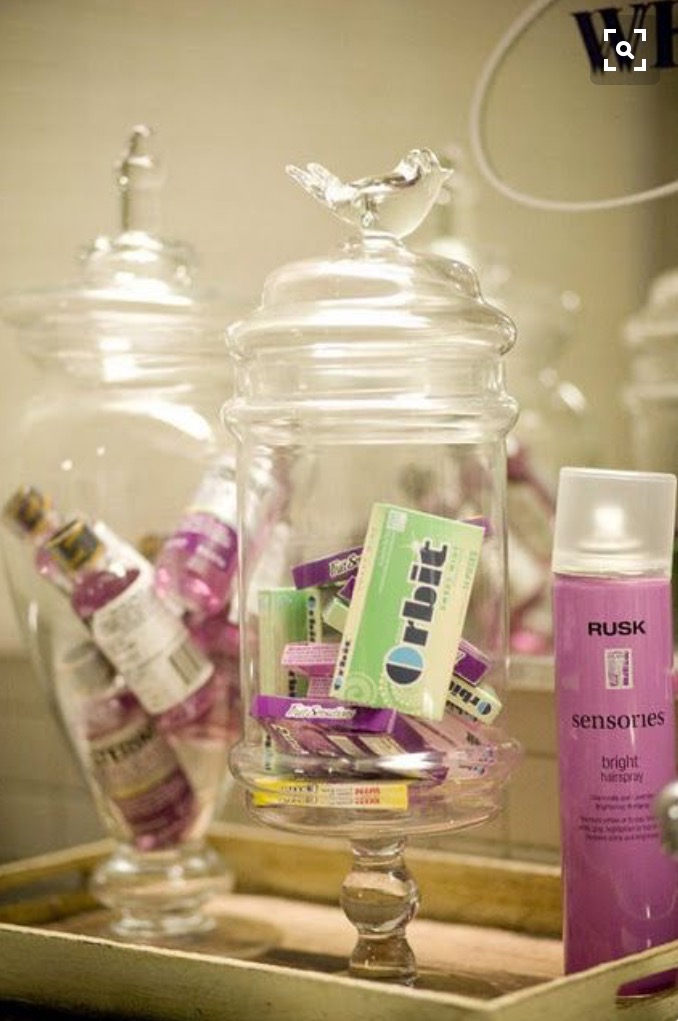 Bridaldistrict.com