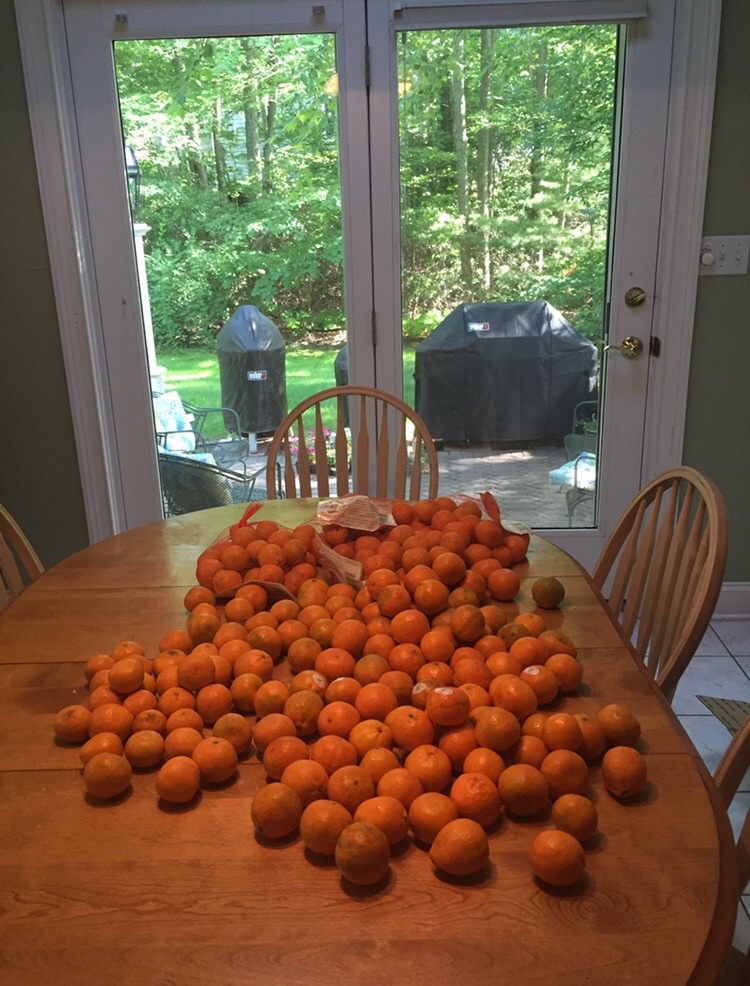 Do you remember seeing this picture posted on my Facebook page, Facebook friends?  In this photo, you see a couple hundred tangerines sent from California by my parents.  My daughter, Kathleen, wanted to honor her "California Roots".  No, she wasn't born there, but her father and I are both Californians, her extended family all reside there, and she attend college in California.  Her color scheme was peach and ivory, and she chose tangerines to be used as part of her 'reception dinner place cards'.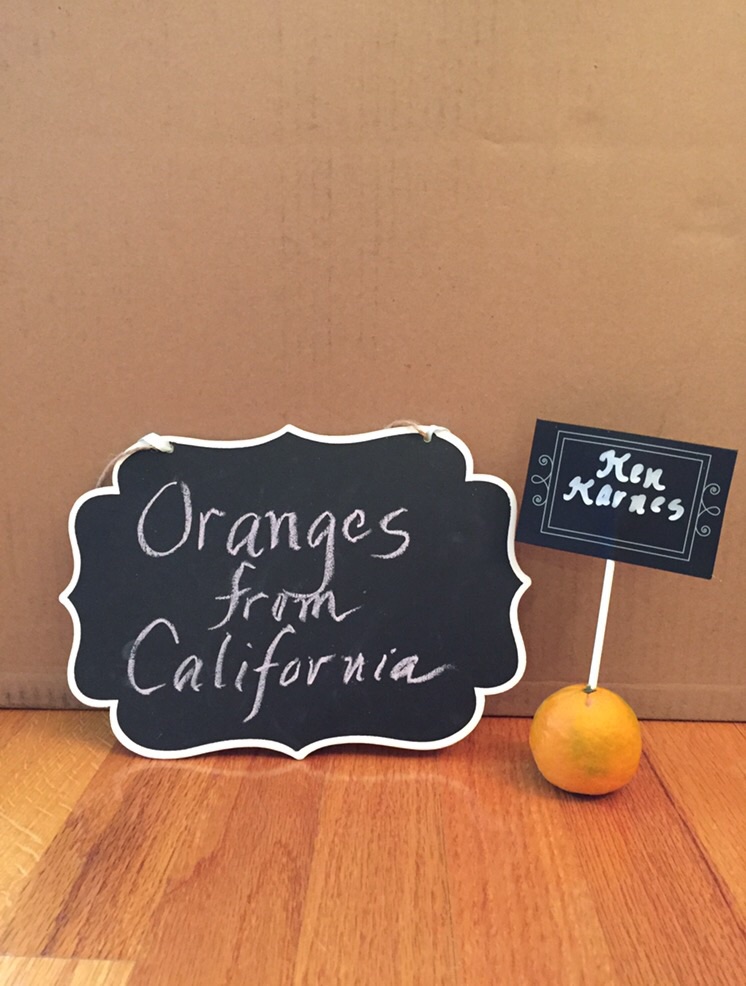 So she and I took a trip to our local craft store, purchased black and white place cards, white and black pens, glue sticks, and sticks.  Our creation is below.  The black place cards were for adults, the white for minors.  This was done to help the wait staff know to whom to serve toasting champagne and dinner wine for the meal.  It took KK forever to glue the white stick to the two sided place cards, and only moments for me to write on the guests' names, and code for their meal choices.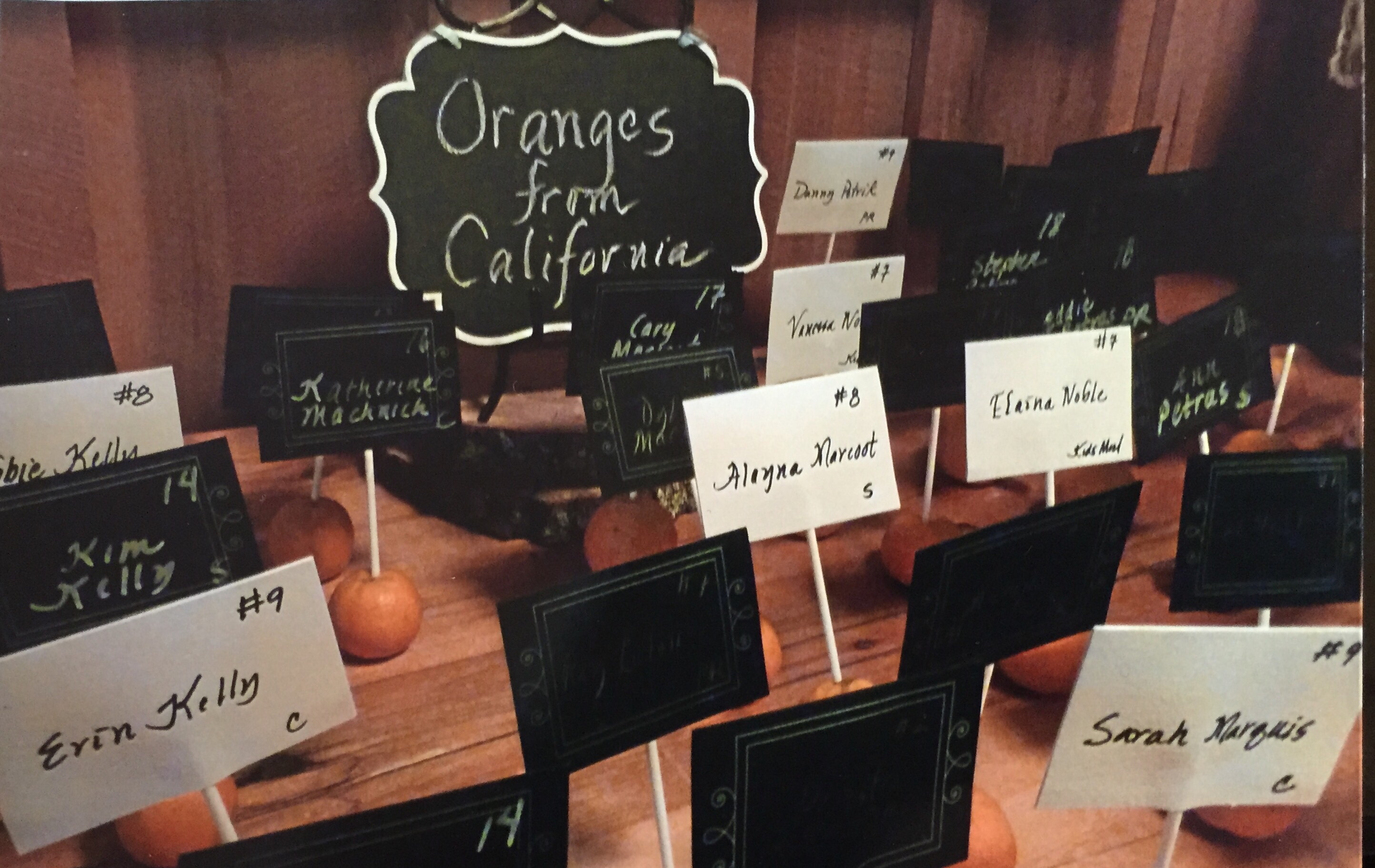 The only problem with these place card holders?  (See the finished product above)  As they were a "perishable item" they could not be dropped off at the venue site the day the before the wedding like our other items (guestbook, cake topper, toasting glasses, vanity baskets, etc.).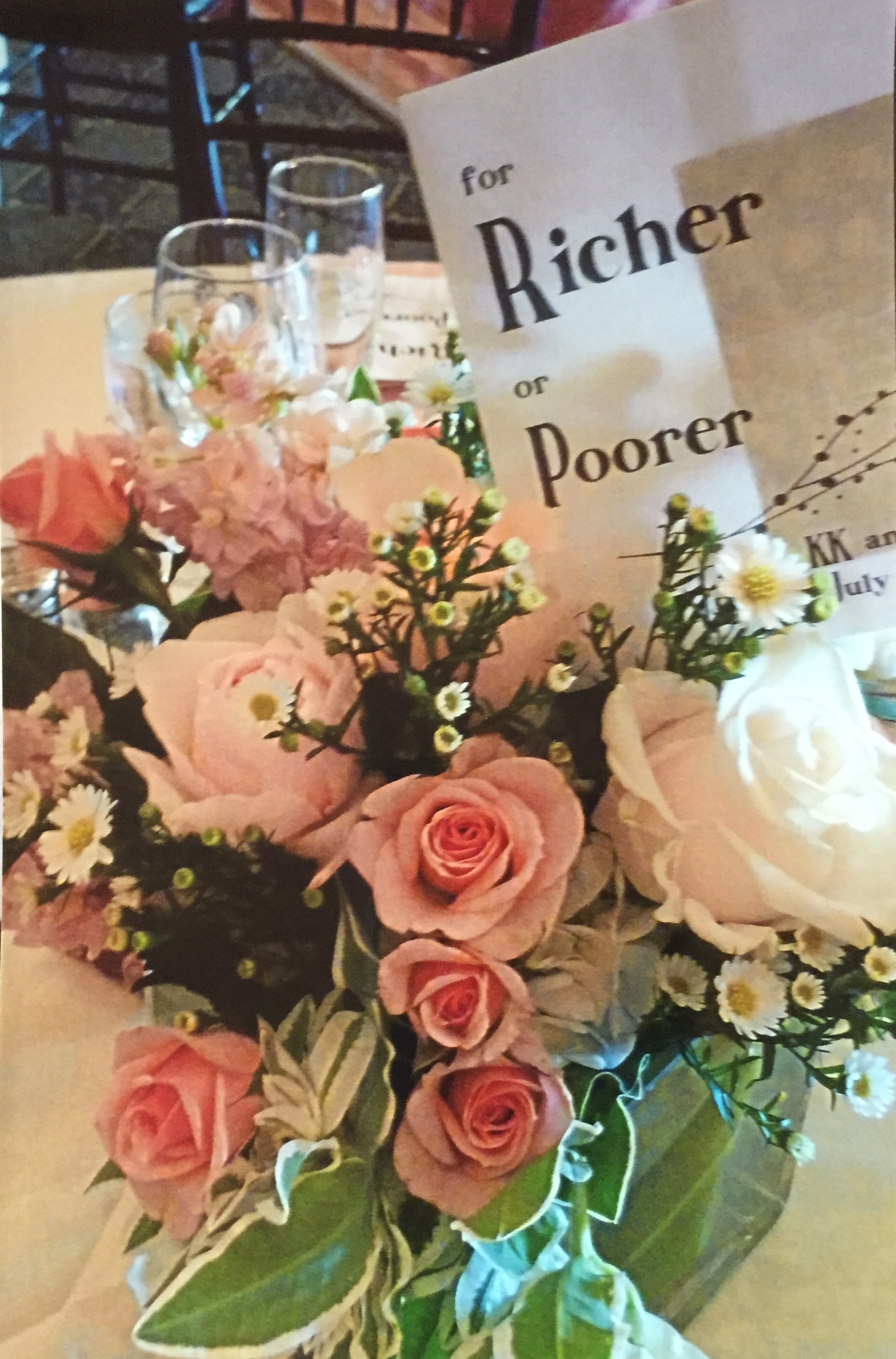 So…the day of the wedding, my husband Ken, and his father took the tangerines, place cards and sticks to the venue.  And thank you, Pavilion Staff — they inserted the card holders in all the tangerines and placed them in alphabetical order for guests' retrieval.
And above, one of the dinner table's centerpieces with a favor inserted for your viewing pleasure.  More on those in a later post.  🙂