Pearls for your wedding?  Pearls are definitely classic bridal jewelry.  There is nothing more traditional or classic.  I love pearls I have collected so many strands throughout my life that I was able to gift each of my four daughters a strand and still have two left  for myself.  Below is my favorite necklace.  It's an old-fashioned design of graduated pearls.  You can't see it in this image, but they have a subtle rose glow.  An old fashioned saying is: "If you wish to impress someone, wear your pink pearls."  Did I wear pearls on my wedding day?  Yes I did.  I wore the strand I received for my 18th birthday, which I have since gifted my oldest daughter and a second necklace composed of a pendent set with diamonds.  It included a pear shaped pearl dangling from it.  Kathleen received this as well for her 30th birthday and will gift it to her daughter, Lily, to wear on her wedding day.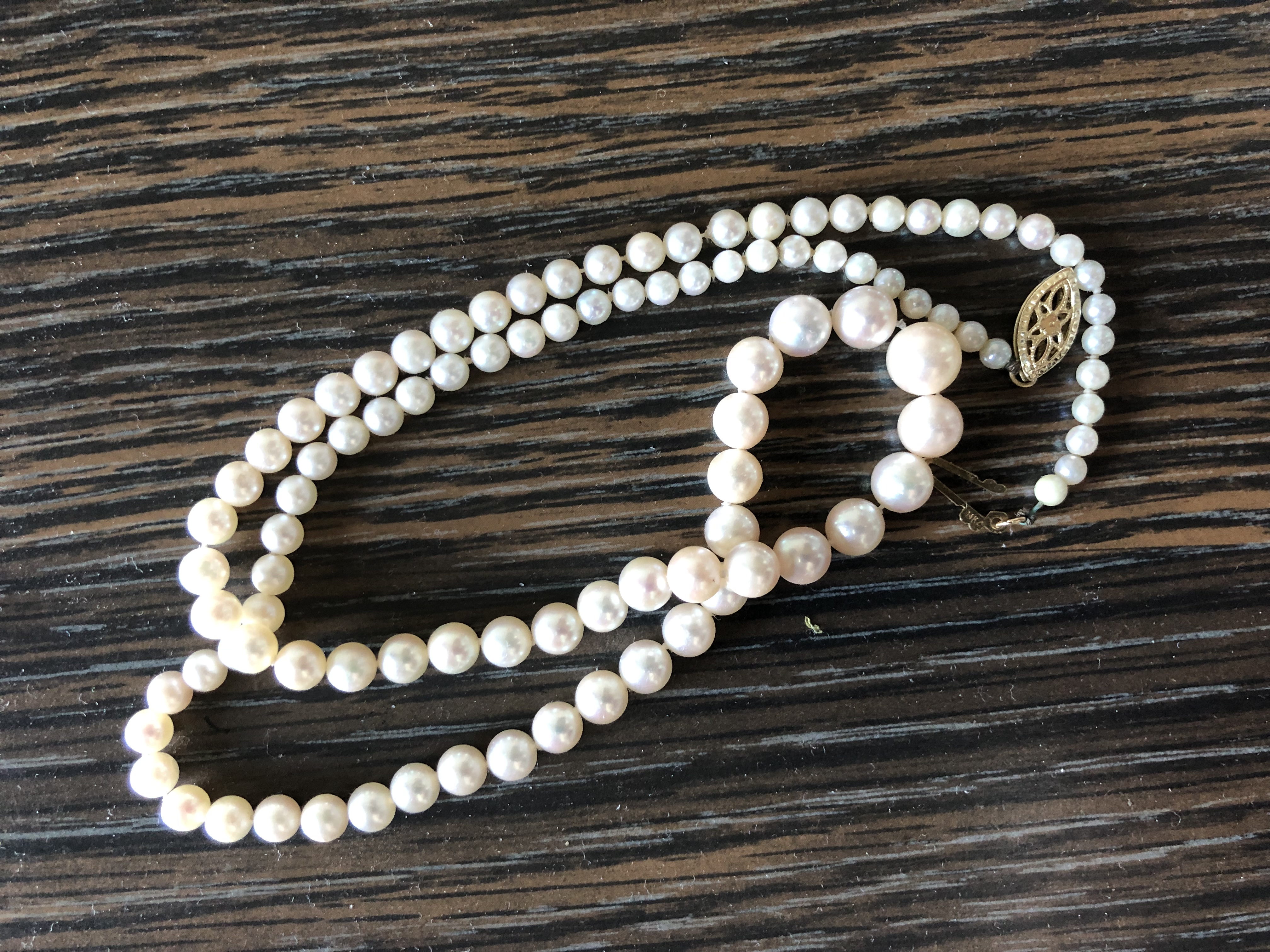 The necklace below is a compromise between the traditional and a little more contemporary style.  I love it.  And the best of all?  It's costume jewelry and won't break the bank.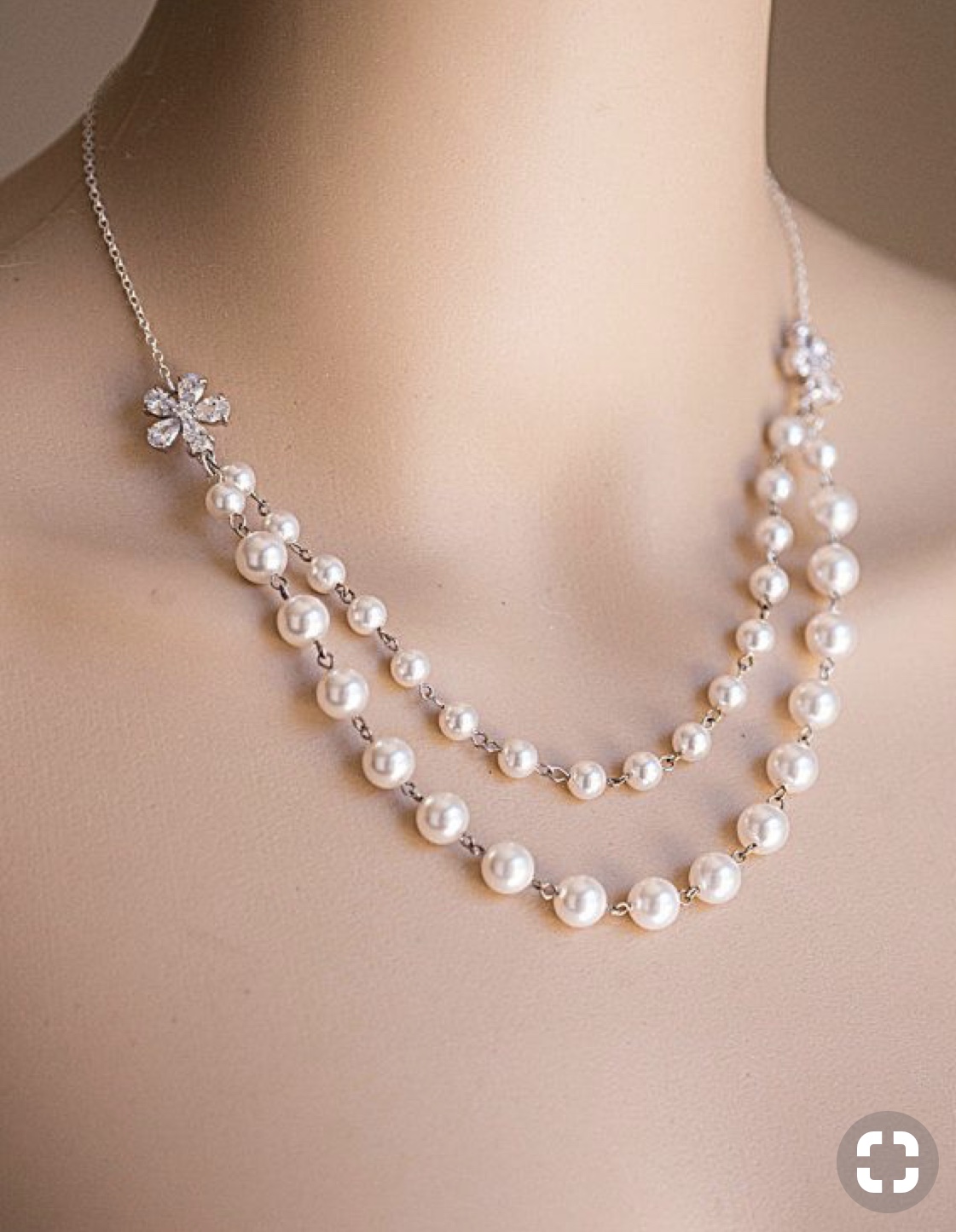 https://www.bellejouxbridal.com
Don't fancy wearing a pearl necklace or even a necklace at all?  What about a bracelet?  The one below is exquisite!  It would go perfectly with a gown that was a little more simple.  Do you have an elaborate dress?  Then perhaps you may wish to choose a piece of jewelry that is not so intricate.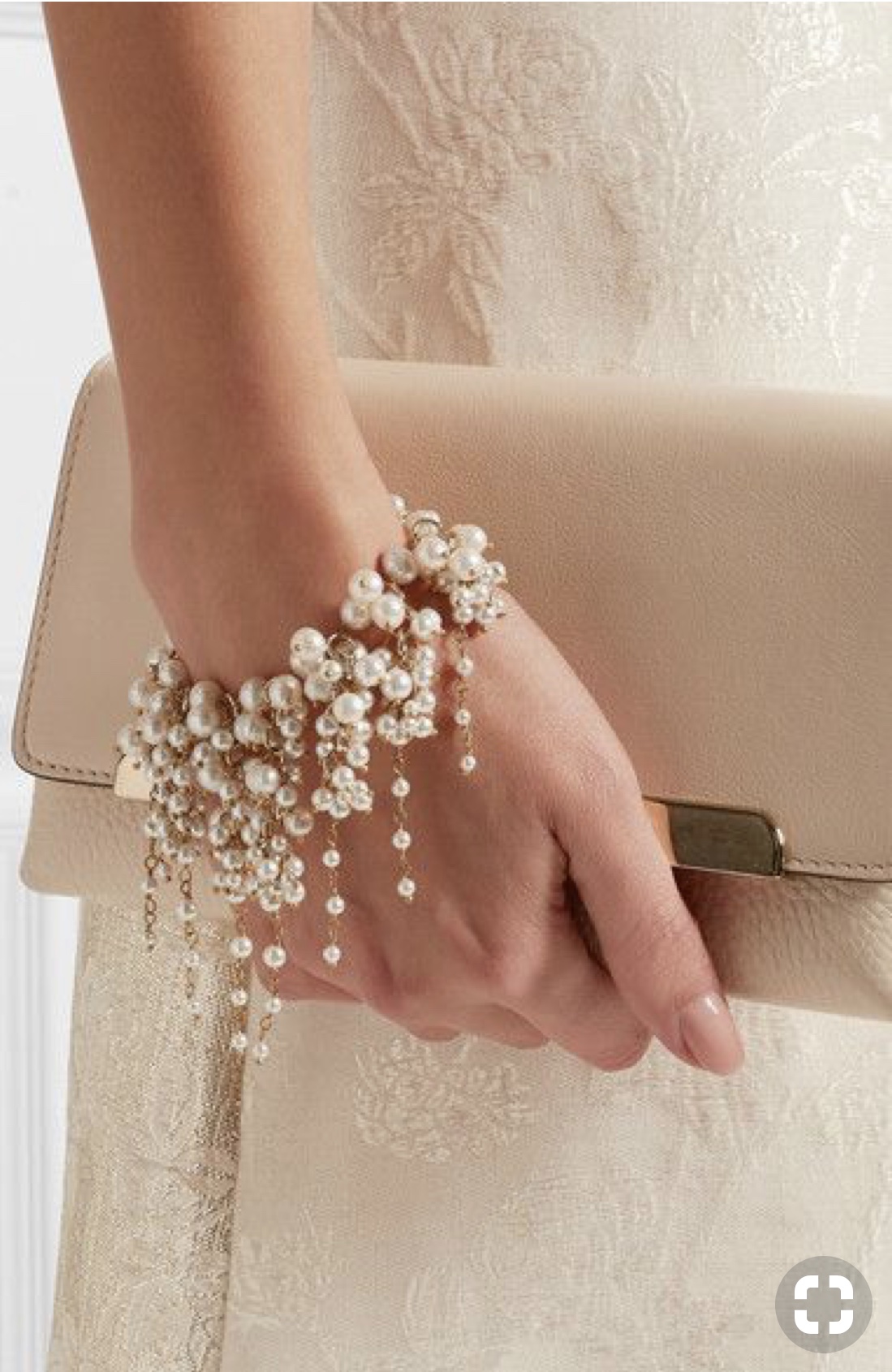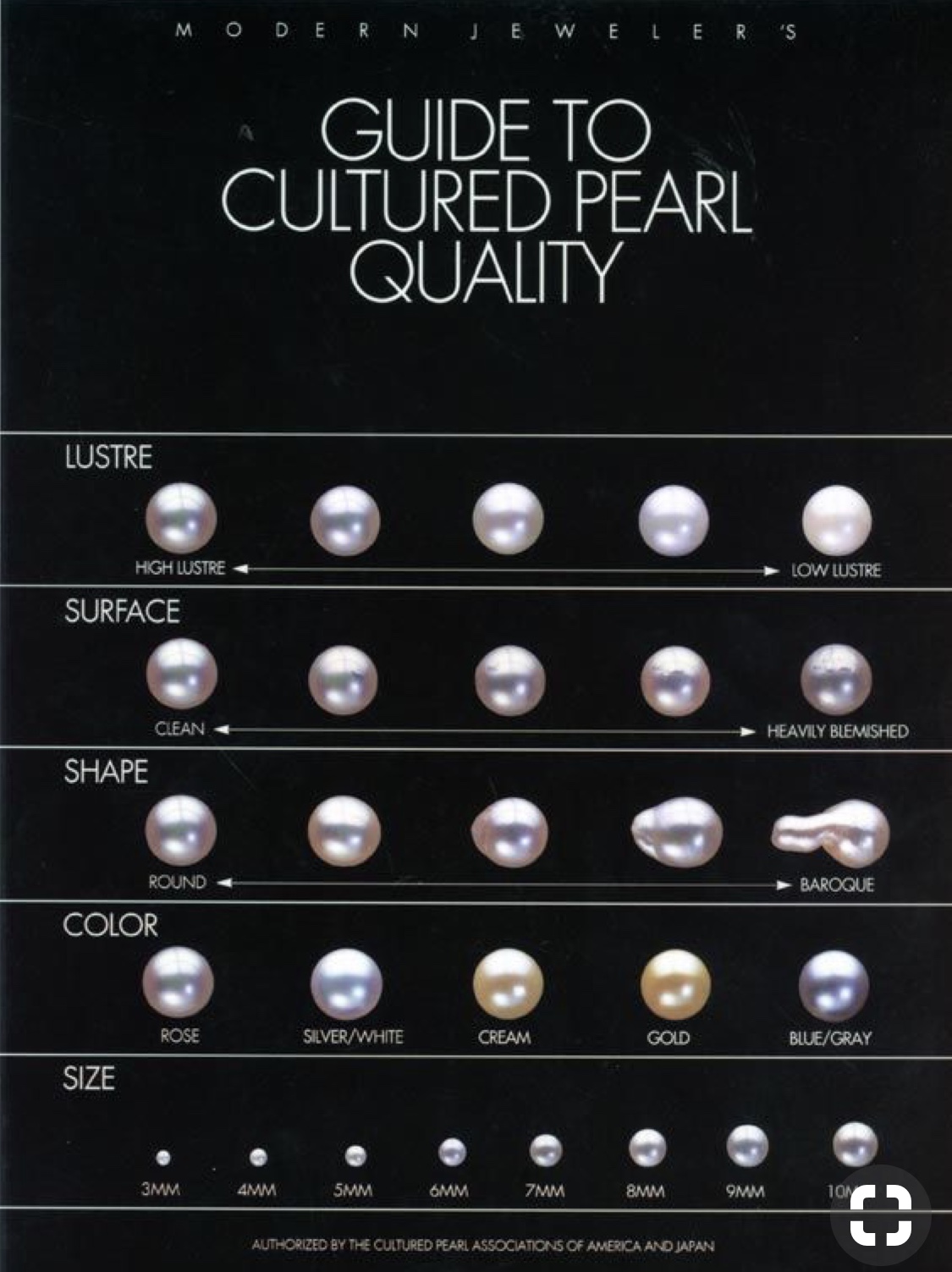 What if you, or your groom wish to purchase pearls?  Do you know what you should look for and what to be wary of?  Above is a comprehensive chart that can get you on your way.  When considering price look for pearl size, color, shape, surface and luster.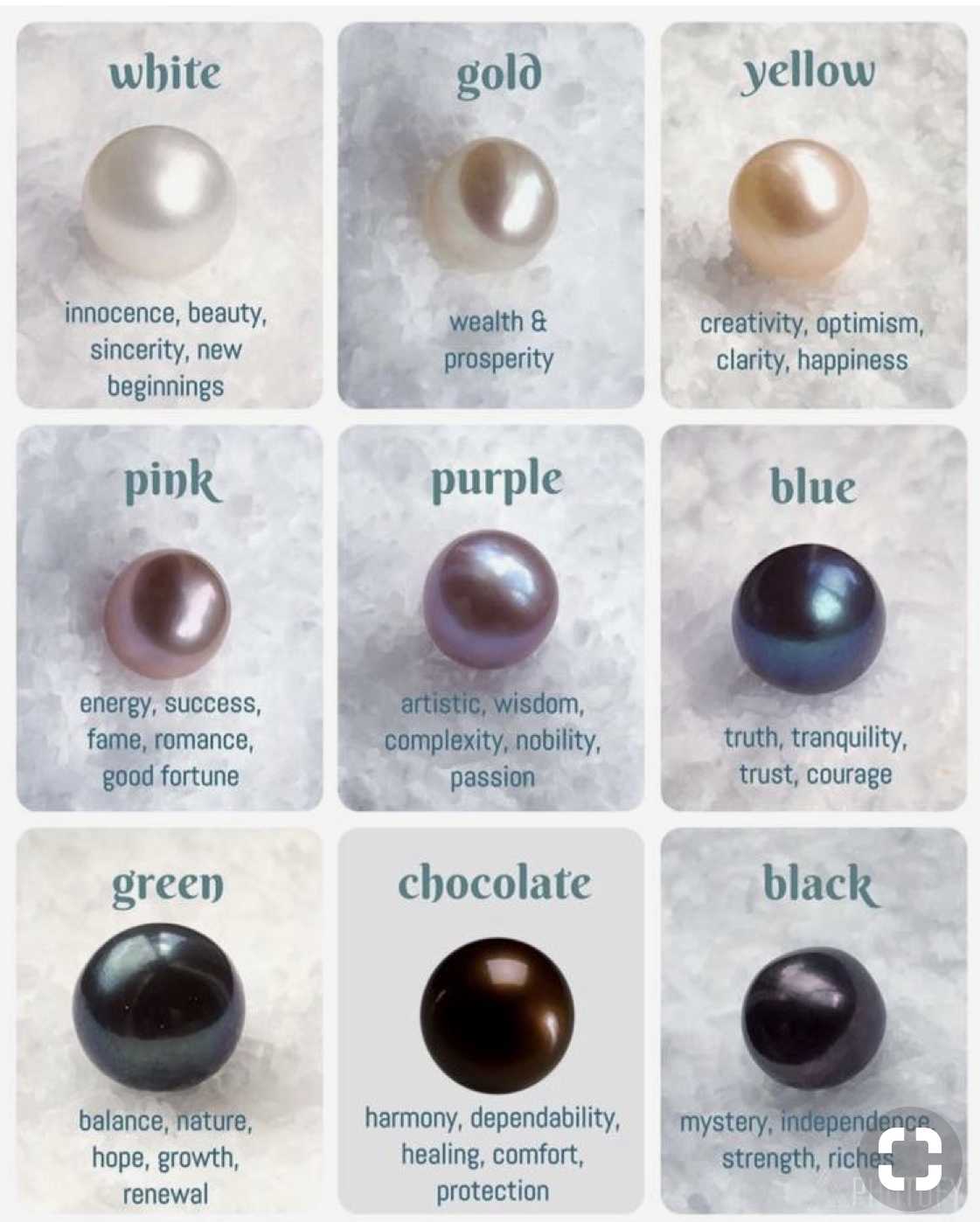 Think pearls are always of a whitish hue?  You would be wrong!  Check out all the beautiful colors in the chart above.  Are they my favorite?  No, but then it's a very personal choice isn't it?  Enjoy!