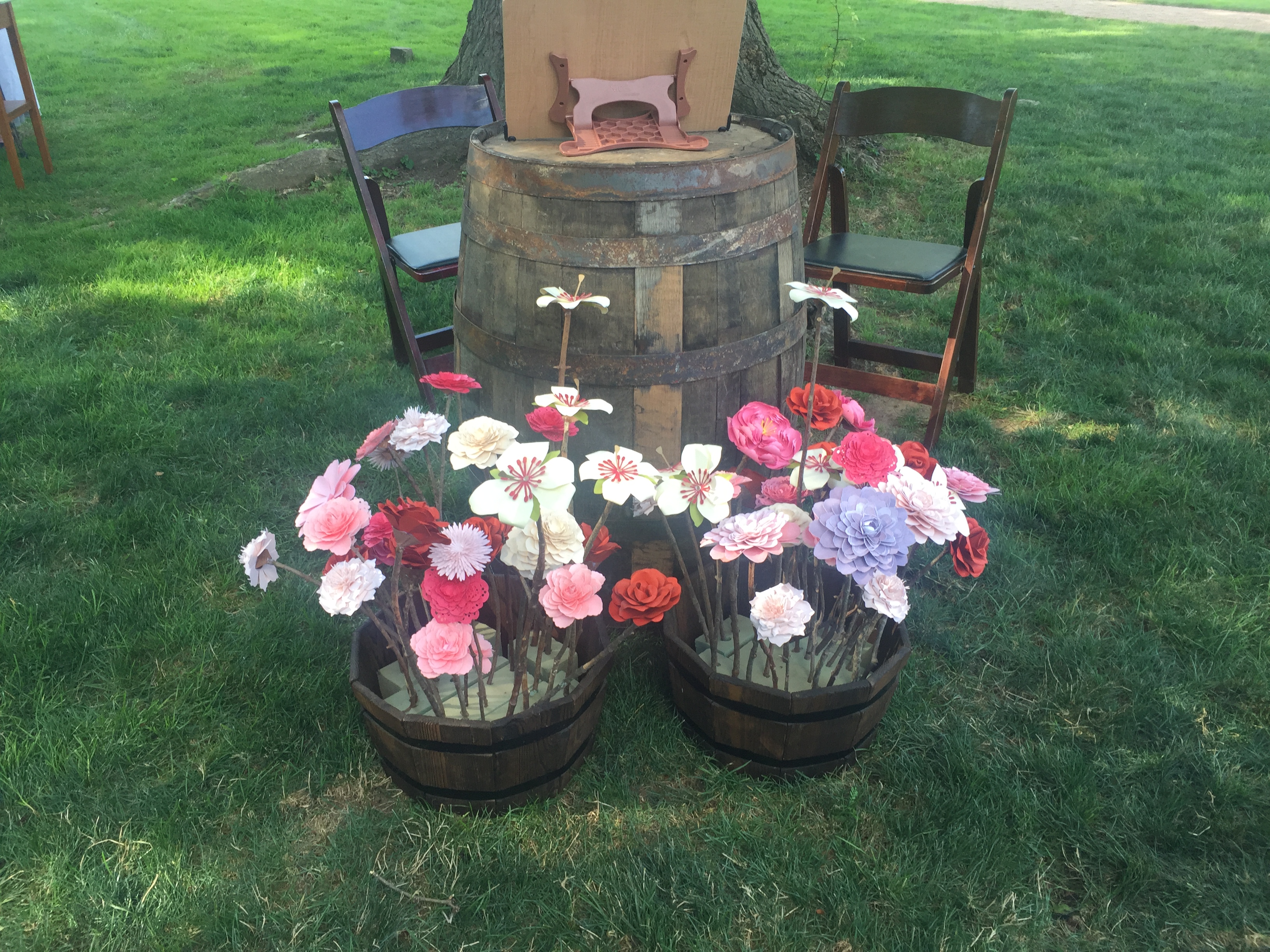 There's a new wedding ceremony tradition emerging, and I LOVE it.  It's called "The Flower Ceremony".  This is how it works:
Find a loved one who is INCREDIBLY crafty, and generous with his/her time.  Not always an easy task.  One of the bridesmaids at the wedding we coordinated yesterday made 100 of the above PAPER flowers.  That's right…the flowers are PAPER!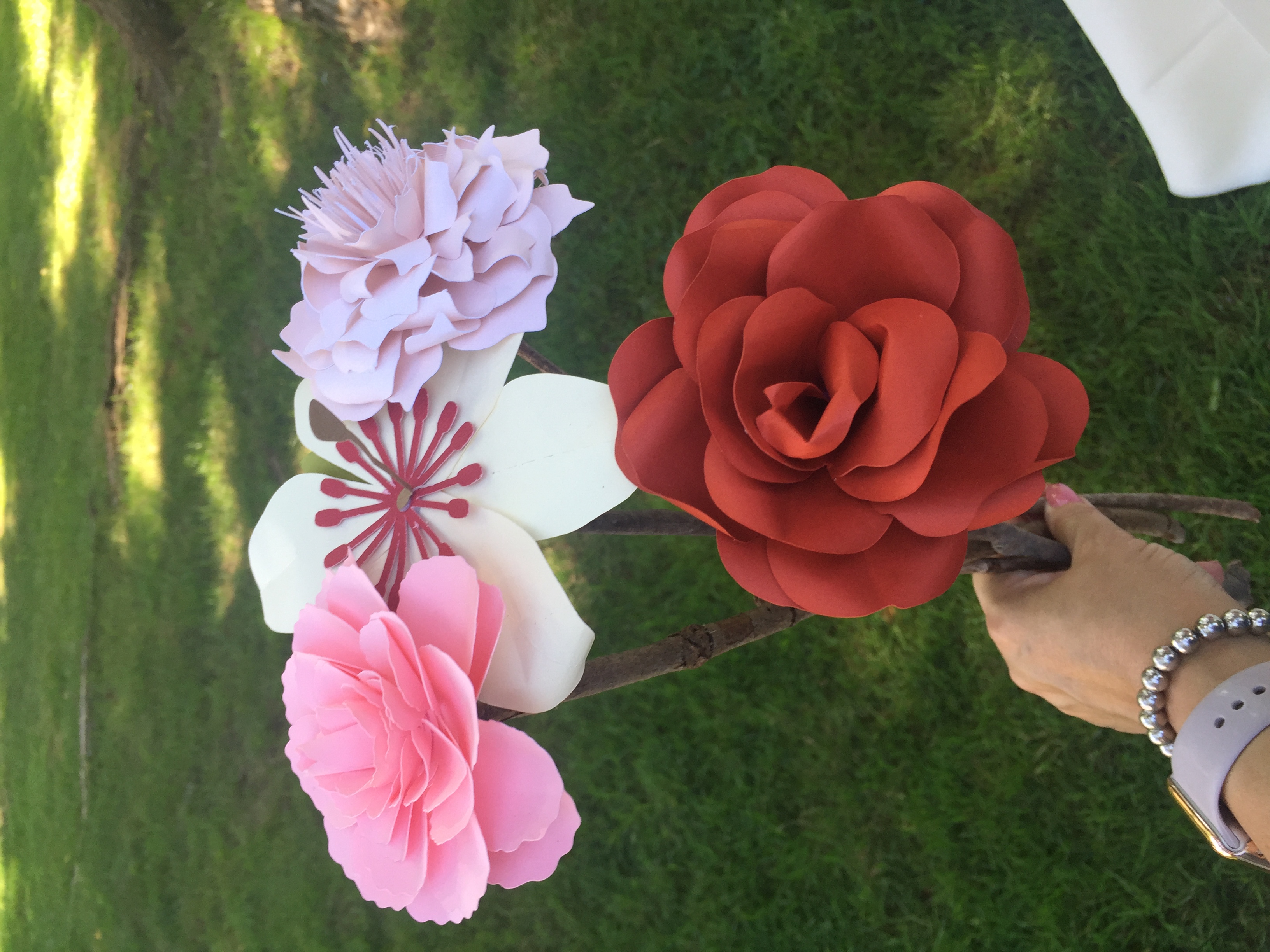 The next photo shows in more detail the exquisiteness of the flowers.  I can not believe these are handmade.  When I complimented the bridesmaid on her art, she very modesty said, "Oh, there was a pattern."  I don't care what kind of pattern there might have been, all I know, is that I couldn't not have made these.
When guests arrive, have them choose a flower from a bouquet at the ceremony's entrance.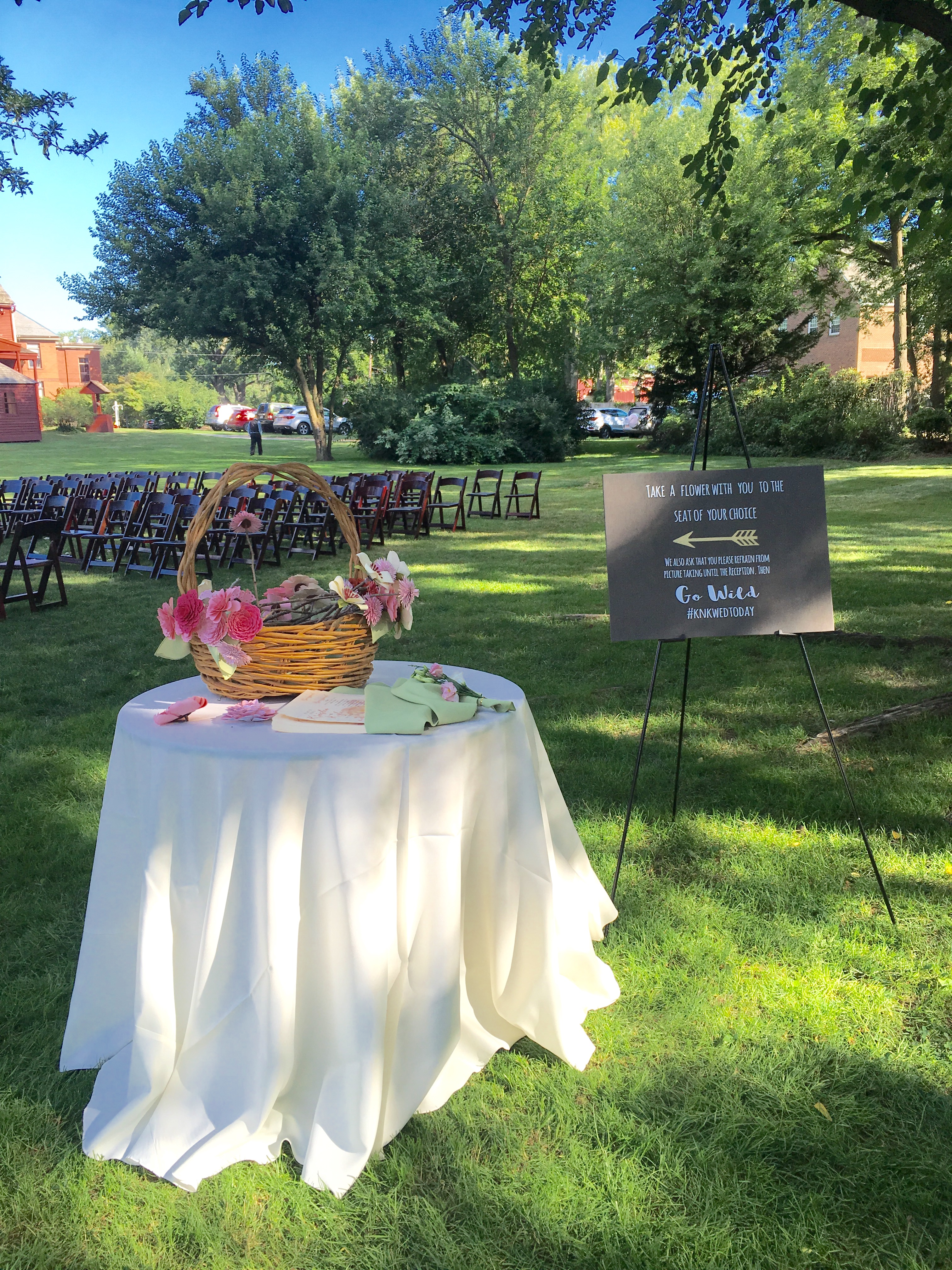 Mid point in the ceremony, at your discretion, invite the guests up to the front, and ask them to place the flowers in a bucket (see the finished product in the first photo).  Now here's the important part: for ease of good audience movement, have two buckets, one for each side of the aisles.  Also, the "stems" of the flowers should be very sturdy.  The bridesmaid who made the flowers used actual sticks.  The flowers are then inserted into green styrofoam in order to stand upright.  As the guests place the flowers in the buckets, they are invited to silently think a kind thought or prayer for the couple's future happiness.  After the wedding, the bride and groom have a beautiful, lasting reminder of their special day.  I expect you will see more and more of the Flower Ceremony in future weddings.  While paper flowers will not last forever, they will last longer than a bride's preserved bouquet.  I imagine there may be a spray product that could act as a protectant for the flowers.  A local Michaels or Hobby Lobby would be able to advise.
Below is the back of one of the handmade flowers.  Even it is pretty.