Do you need a Justice of the Peace for your wedding?  If you choose to have a non-religious wedding ceremony, you will need one.  I often have brides ask to recommend someone.  This is a heavy request, as it is such an important part of the wedding, and really, quite personal.
Most of the weddings I do ARE non-religious.  I have encountered many different styles of JP's.  Most try to have a "trade-mark" signature, such as providing a canvas for the bridal couple to splatter 2 different paint colors onto "to signify the blending of their lives".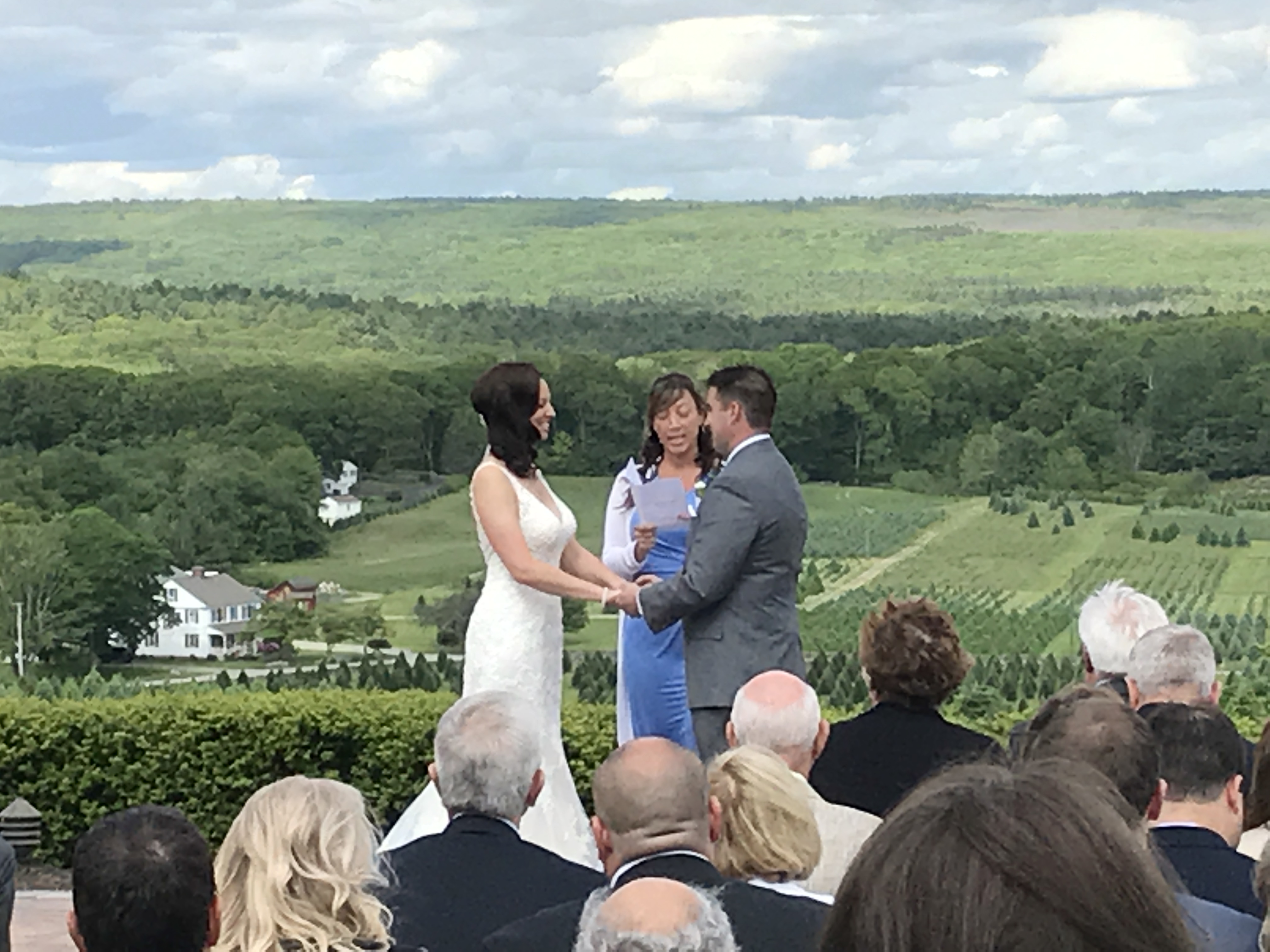 (Above the beautiful wedding couple, with Justice of the Peace, Laura Krayeski)
I'm not a huge fan of these flashy moves, unless requested by the bride and groom.  The wedding I worked this past weekend was officiated by an exceptional Justice of the Peace, Laura Krayeski. wearetyingtheknot.net (her website, just click no the link)
I knew in advance it would be officiated well.  There are signs to a wedding planner that a JP is on top of things.
She returned my call to discuss the wedding immediately.  She was cordial, and organized.
Laura was early to the rehearsal – in fact some JP's won't even attend the rehearsal without an extra fee.  It really is important for a smooth running wedding ceremony to have the JP present.
She was early to the wedding, and ready to lend a hand to any one who might need assistance.
Laura let the bridal couple design their ceremony, without inserting her own pre-fab outline,  and it was JUST BEAUTIFUL.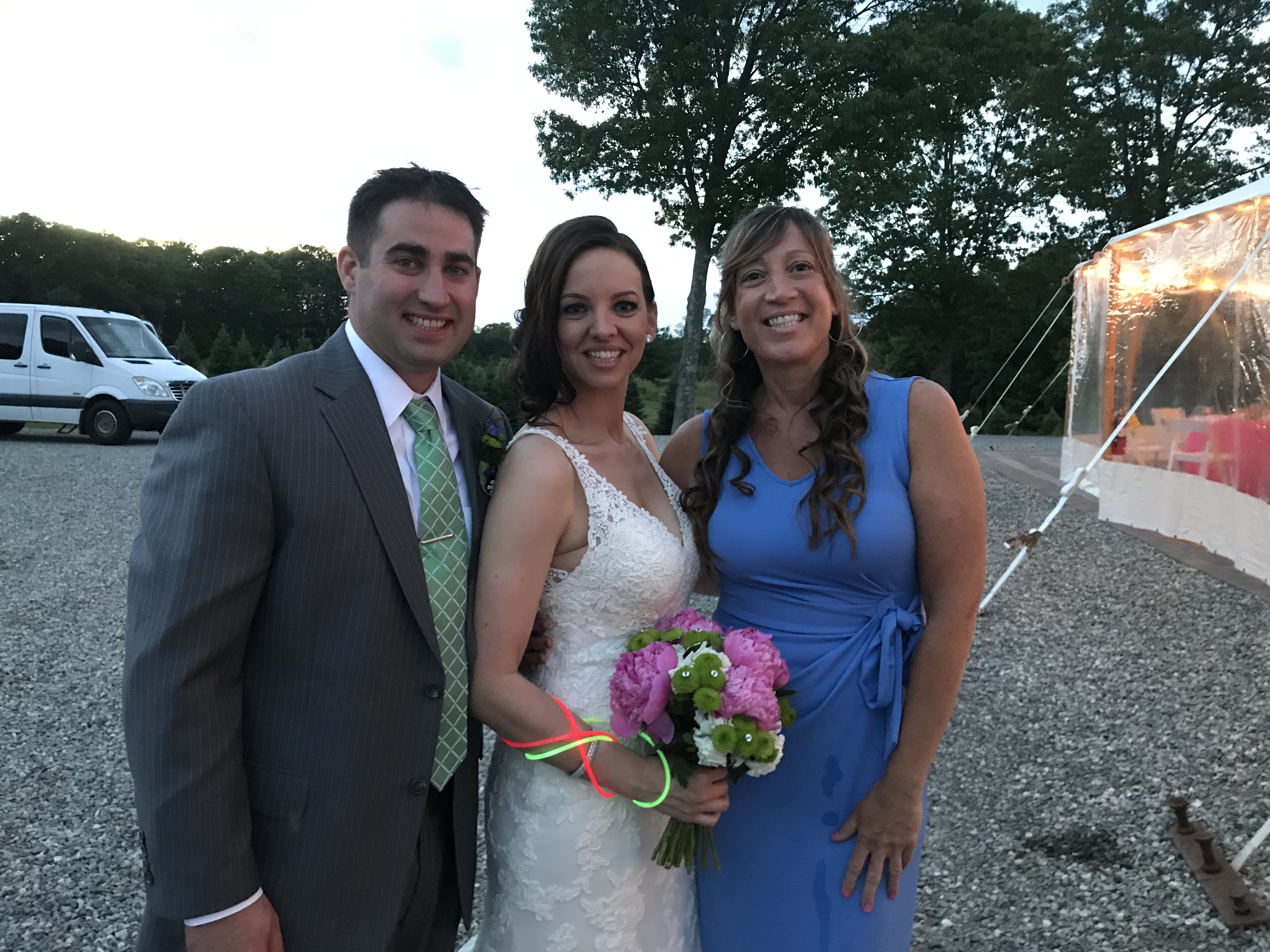 (Bride and Groom with Laura – One of the prettiest weddings I've been to)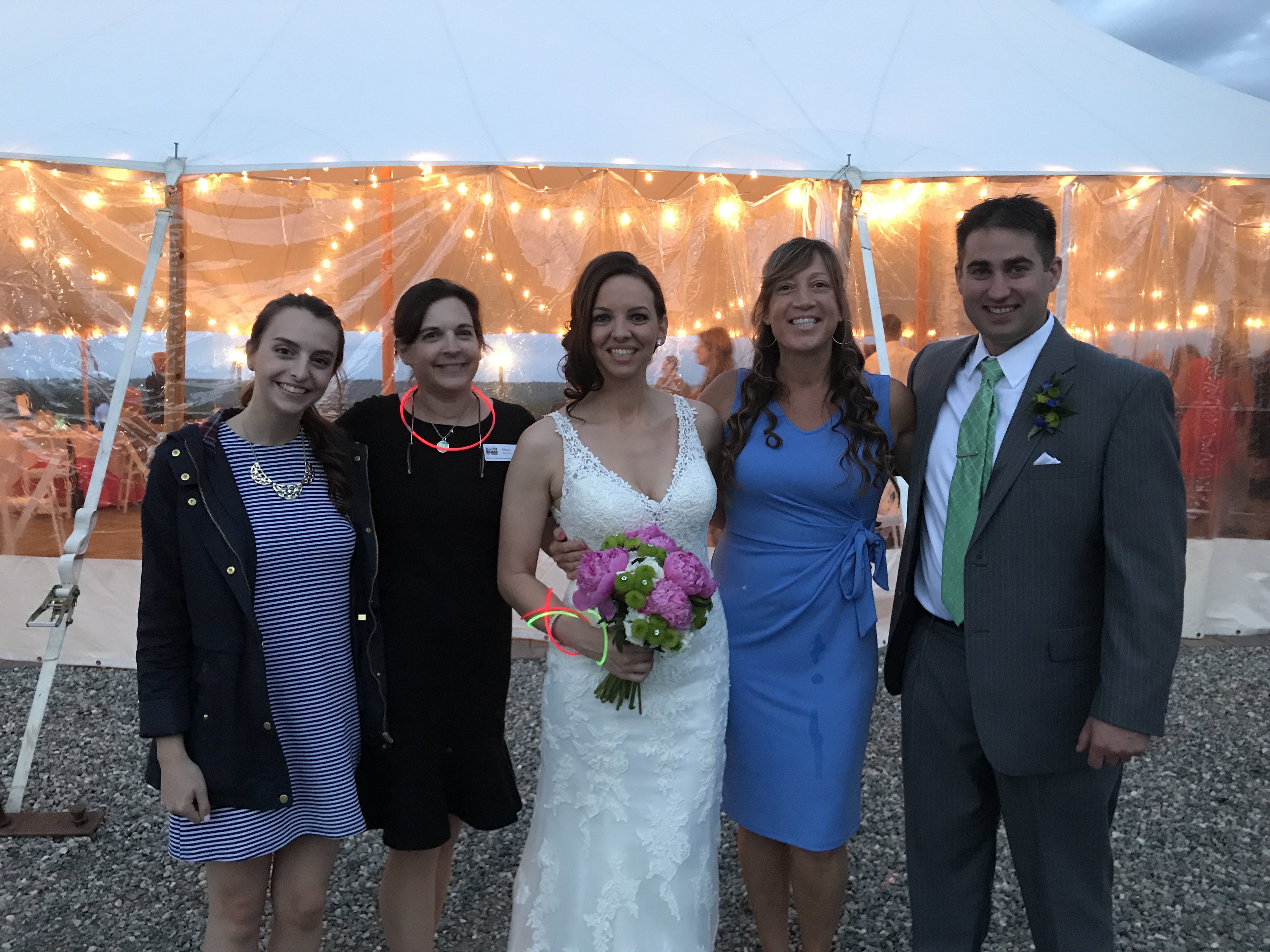 Left to right: My daughter, Tess, (my number one assistant), myself, the bride, Laura and the groom)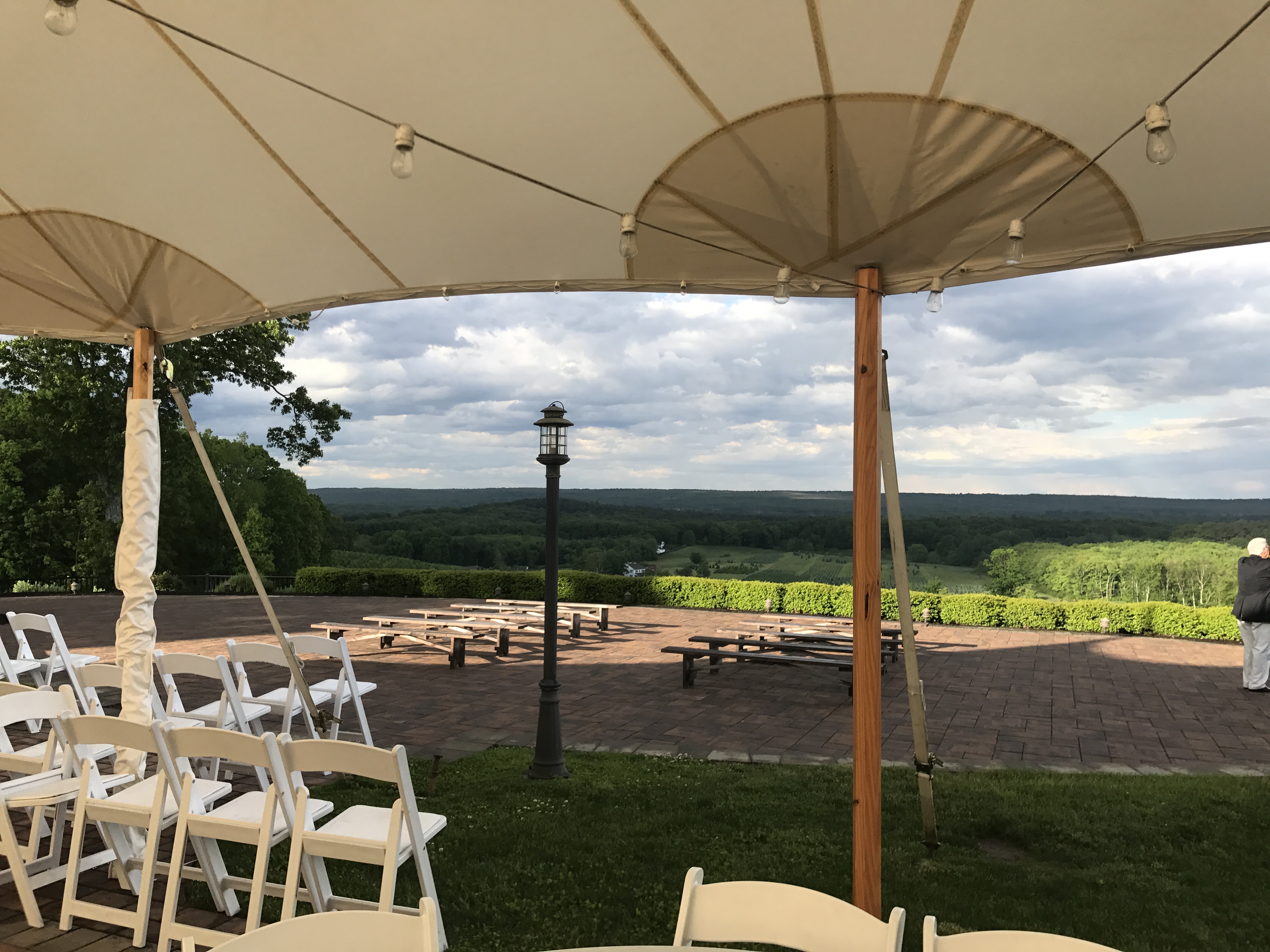 (Calm before the storm, the ceremony site before the guests arrived)
To recap, think long and hard about what you want from your JP.  Meet with him or her to see if you're a good fit, and seriously consider giving Laura a call.  🙂