Have you thought of this?  Interesting ways to use perishables at your wedding!  We all know "wristlets" are an iconic way to display flowers for you attendants or honored guests.  But have you ever seen something like the photo below?  Not only is it a very cool bracelet, but the "flowers" of choice are succulents.  I LOVE this.  Would I pick this option?  Probably not.  But I'd love to see it at a wedding.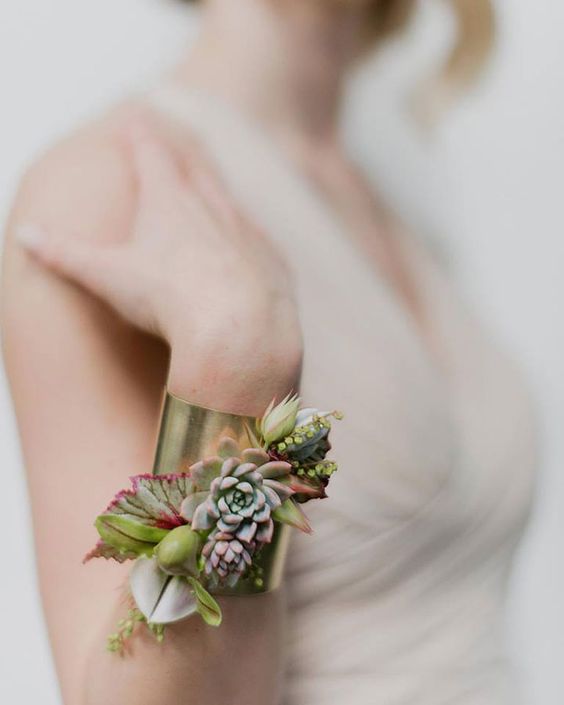 How about the bow tie below?  It could serve as the gentlemen's tie AND their flowers!  No need for a boutonnière.  I find it surprising how few men AND women know how to attach a boutonnière.  Remember, use two pins, cross them, and go in through the BACK of the lapel.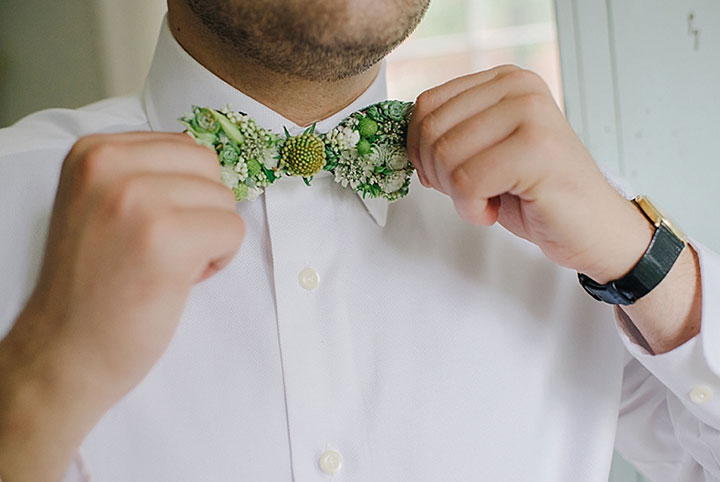 It's quite common for couples to use their dogs as ring bearer/flower girl attendants.  The large wreath on the pup below is rather novel, however. What a cutie!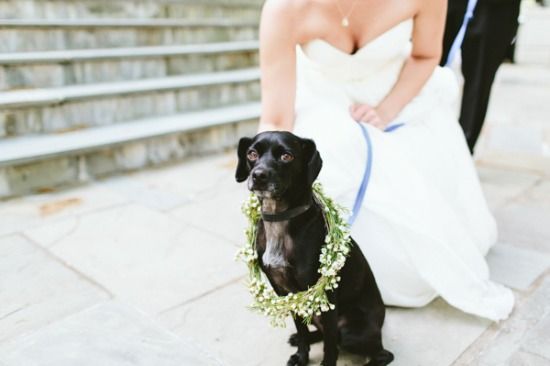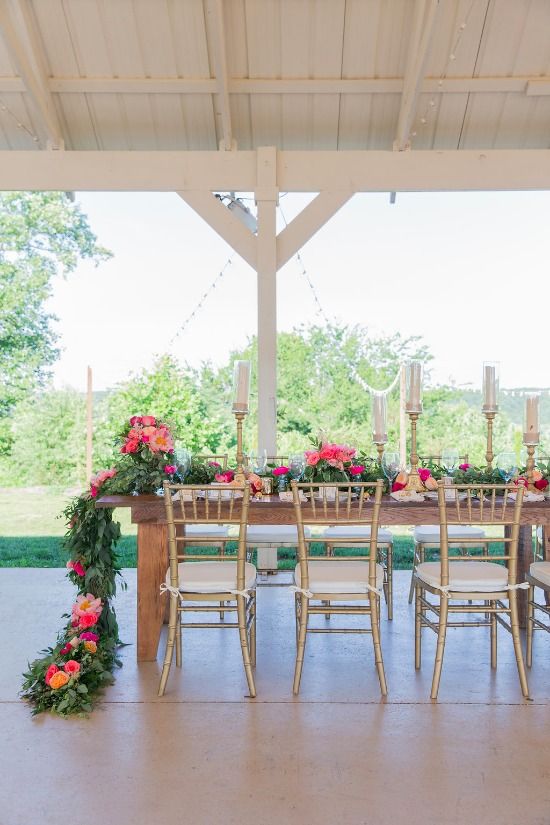 While using flowers as table decor is not new, the extravagance of the photo above is.  I love the opulence of this.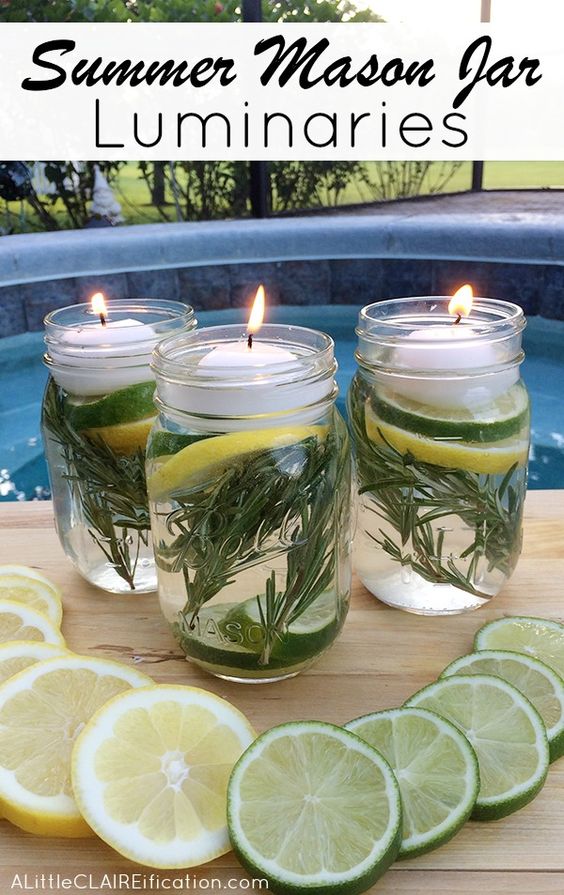 In my opinion…mason jars can not be overused.  Unless you are having a formal affair, that is.  The above jars offer triple service: a lovely centerpiece, an aromatic device and a candle!  And I bet they weren't cost prohibitive, either!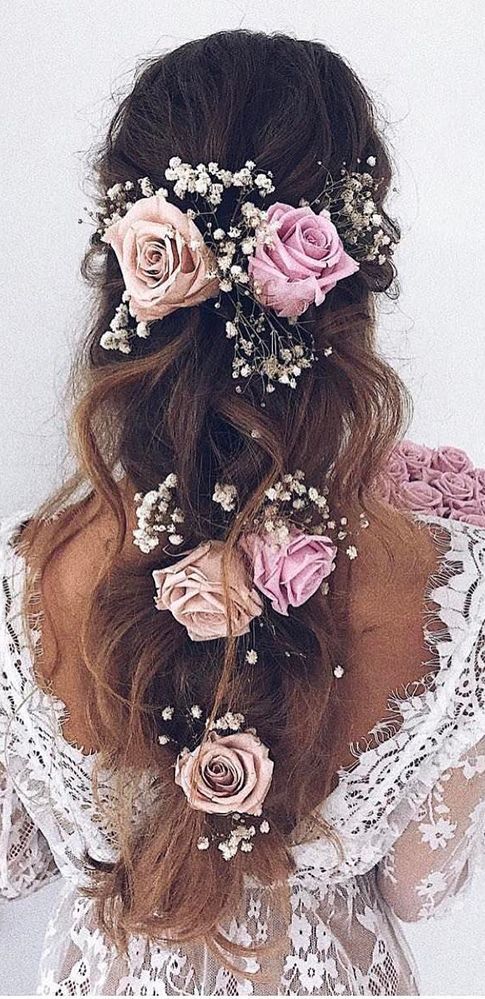 We've all seen photos of brides with flowers in their hair, from Sarah, Duchess of York's orange blossom wreath, to gentle halos.  But how about the full-blown roses in this bride's hair?  One would need to have long and full hair to pull it off, but I think it's spectacular.
Just think outside the box when considering perishable/natural products and you will amaze even yourself at your options!