---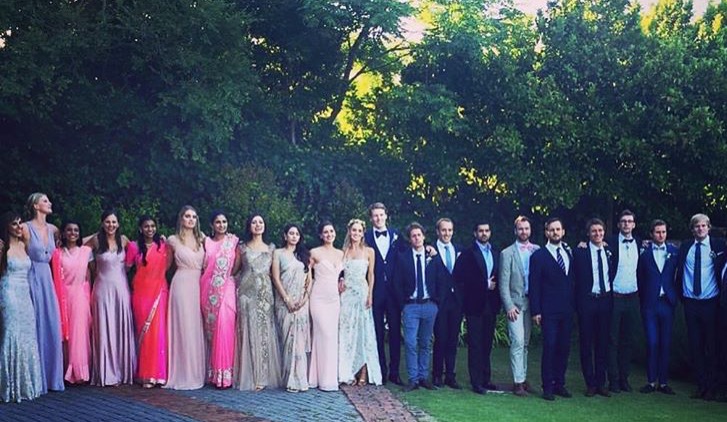 The New Bridesmaid…  According to "The Hartford Magazine" article 'Pretty Maids All in a Row' by Sarah Wesley Lemire, the average bridesmaid spends roughly $ 1,500 for the honor of being a bride's attendant.  The amount increases if she has to travel, which may include train or airfare, rental car, etc. Her accommodations should be paid for by the bride or the  bride's family.  This is to include the night prior to the wedding and the night of the event.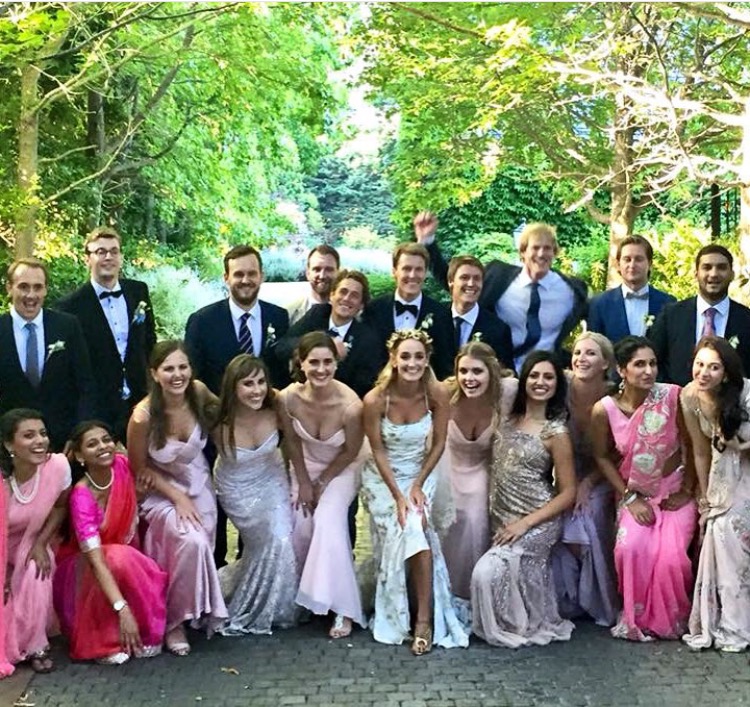 Top Two Photos from Lady Kitty Spencer's Instagram
There is a new trend afoot!  Some brides are allowing their bridesmaids to choose their own gown.  In the two photos above, (taken from Lady Kitty Spencer's instagram – If you have a good memory, she is the niece of the late Diana, Princess of Wales.  Lady Kitty is the daughter of Diana's brother, Earl Spencer.  Any daughters of an earl have the title, "Lady".
But I digress… As you can see in the photos above, even the aristocracy is embracing this new trend.  The bride, Lady Kitty's friend, didn't even designate a color palate for her maids to choose from.  She apparently said something like, "Choose a long gown you like, and wear it!"  I think it's delightful.  Even the bride is a little avant-garde, choosing a bridal gown with a pattern.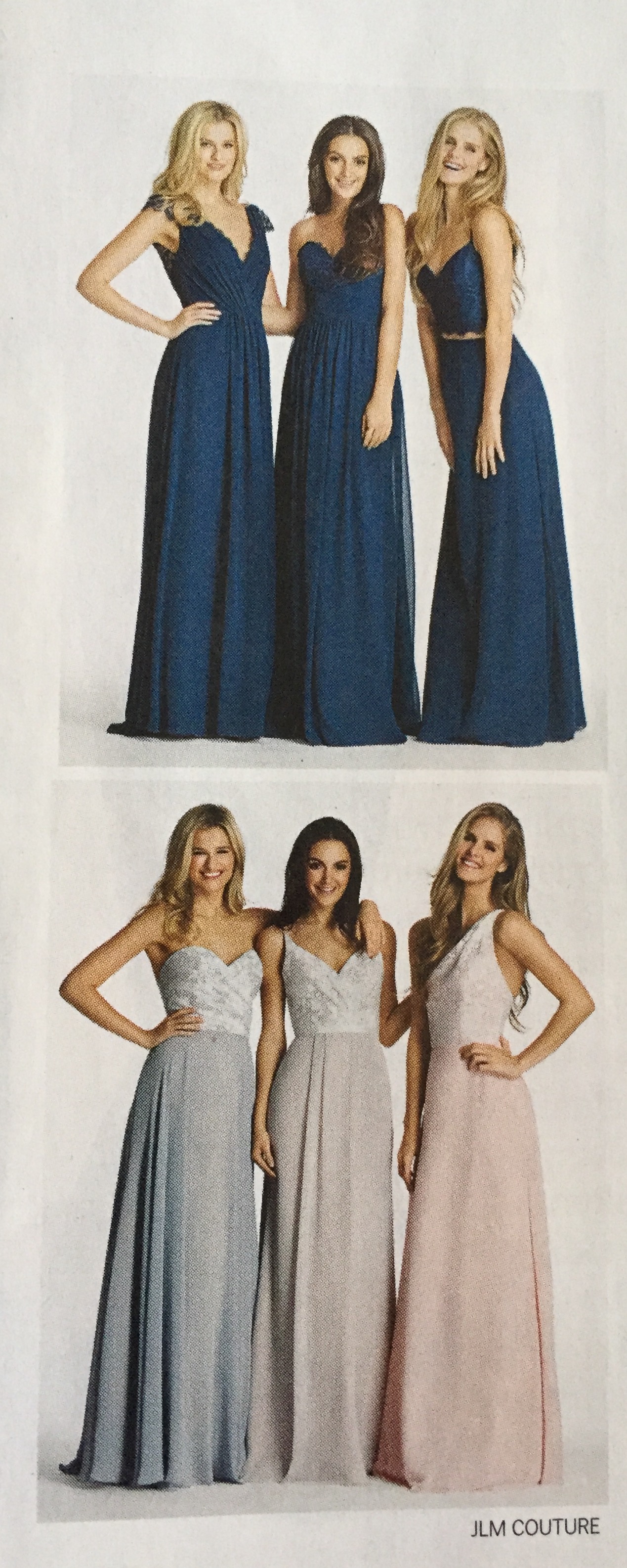 From "Hartford Magazine"
The "Choose Your Own Bridesmaid Dress" style has also made it to our side of the pond.  In the photos above, the bride allowed her maids to choose gowns from her color palate, but ones the girls felt comfortable in, and hopefully fit in their budgets.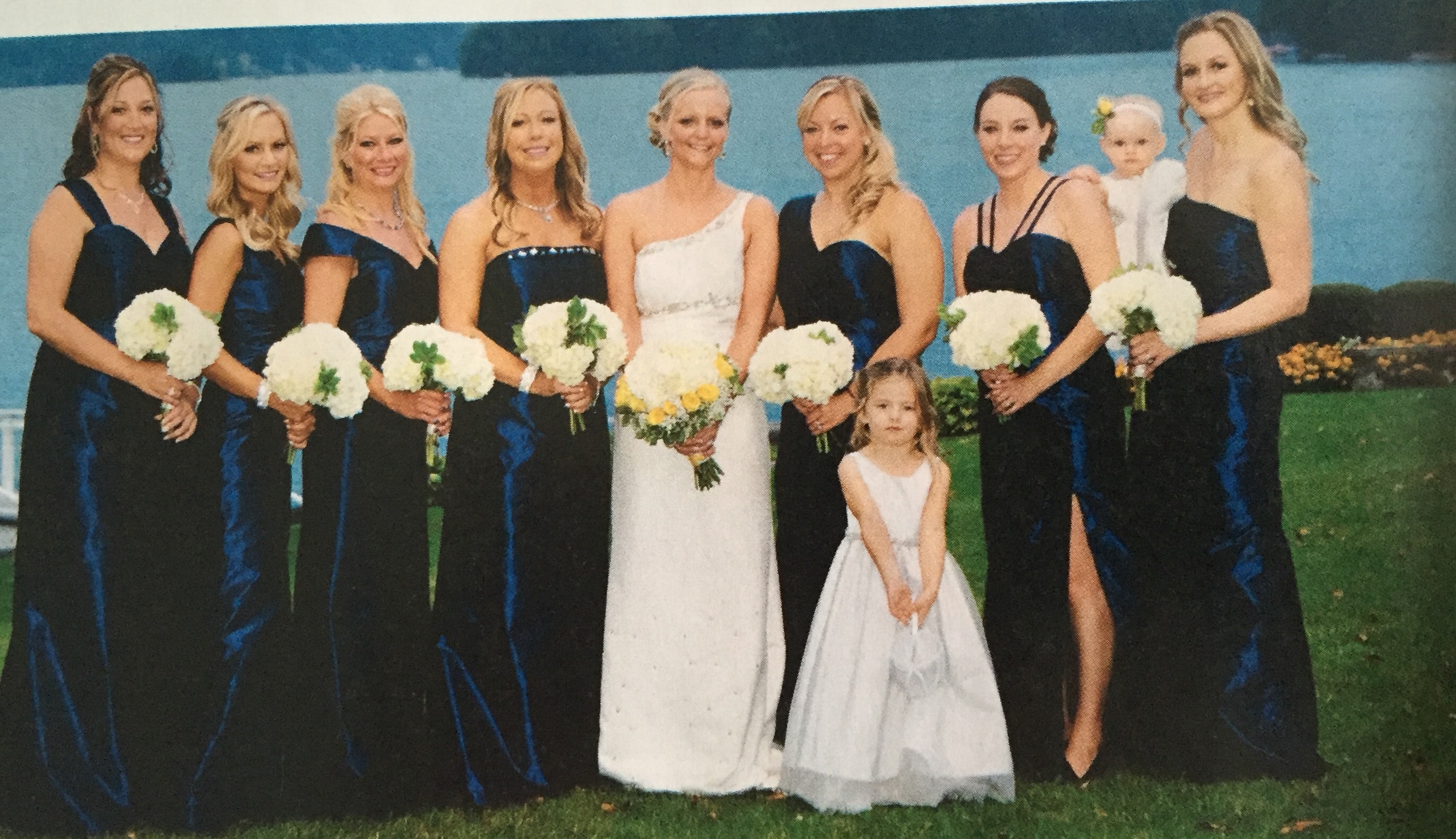 Tarah Zeiner & her bridal party, wearing Faber designs -From "Hartford Magazine"
Same is true for the lovely Tarah in the picture above.  All bridesmaids are dressed in navy, (if you'd like to read my blog post about "A Navy Blue Wedding" click on the link!), but each lady chose a different gown style. Thoughtful both of different body types and budgets.  I love it!