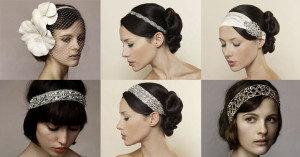 What about a headband instead of a wedding veil?  The above photo offers some beautiful choices.  From the ornamental white flower to the slim regal headband to it's right, you can achieve a glamourous look.  It gives a 1920's feel, doesn't it?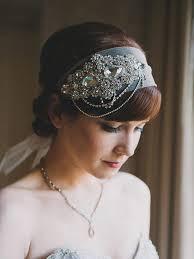 I think the bejeweled wide blue satin band above is exquisite.  It would be most flattering with short hair or an updo.  And just think…it could be your "Something Blue."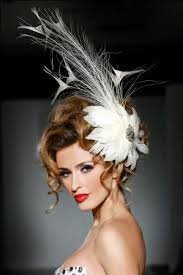 Feathers??  Feathers have made a recent fashion come-back.  According to www.queensofvintage.com, "…Nowadays, thanks to recent designer  collections, the feather has once again taken centre stage, and has for years now been enjoying a re-invention. The modern plumage however, is not just an added adornment to simple hats and dresses. Designers have used this beautifully versatile item to create stunning dresses (Karl Lagerfeld for Fendi), earrings, purses (Christopher Bailey for Burberry) and waistcoats to name but a few."  But with wedding attire?  I wouldn't, but then I am just one opinion…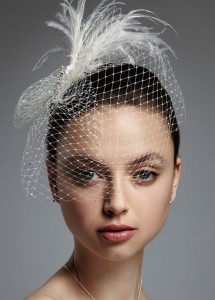 And what about a wedding "hat."  I like the look, but think it's more in keeping with a second marriage, or an older bride.  It just doesn't say "blushing bride" to me.  It's also much less formal, and just wouldn't go with a long ball gown, if that's the look you're going for.  But if you're having an informal affair, and are wearing a day suit, a hat like the these would be just the ticket.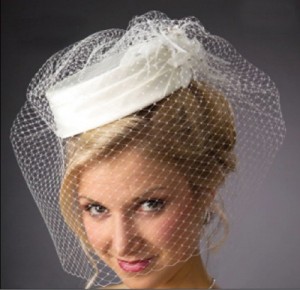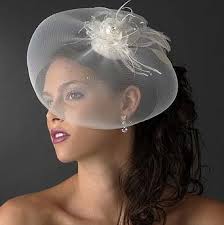 I envy the British.  Hats for the ladies are de rigor for weddings, and important social events.  I love the look.  But then…it's one less fashion accessory for the ladies of the US to worry about…
Here's hoping KK wears a veil on HER wedding day!
Images:
Image #1 www.farrellandchase.com
Image #2 www.mrs2be.ie
Image #3 rocknrollbride.blogspot.com
Image #4 averyshinypenny.wordpress.com
Image #5 www.greatdaybridal.com
Image #6 www.weddingaccents.com
Amazon – Certified Frustration Free-Packaging – Same Stuff, Better Box