This is a new one…  An Airport Hanger Wedding.  If you're lucky enough to live close to a small private airstrip, you just may have found a novel wedding theme.  I worked such a wedding recently, and it was wonderful.  Below is a photo of the "original hanger."  Looks rather like a barn, doesn't it?    The white tent to the right is the caterer's cook tent.  And yes, that was a separate charge, as was the port-a-potty silver trailer to the left of the building.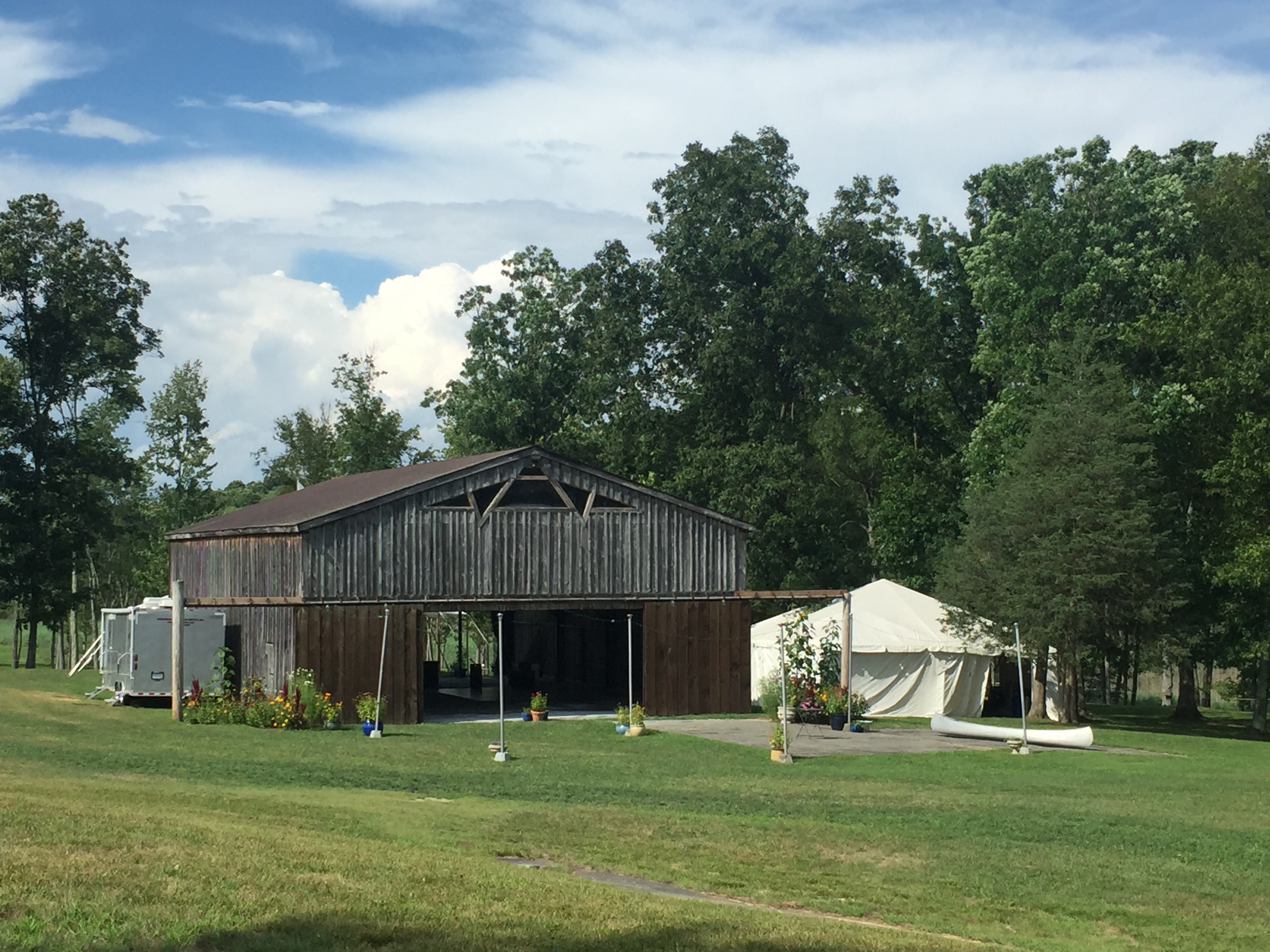 I think  the upsides to a wedding at a venue such as this are obvious.  Look at the beauty!  The photo below is of the private airstrip.  Now a little history of this rather unique spot.  It was originally a dairy farm. It was handed down from father to son, but the most recent owner, Carl, of "Candlelight Farms", found dairy to not be extremely profitable.  He sold part of his land as an airstrip, and went into WEDDINGS!  Brilliant!
The historic inn that still belongs to him has been a popular wedding venue for years.  The Airport "Hanger" is in it's first season.  I think he has a winner!  Look at all the lovely land that goes with the rental of this location.  The bride and groom had a spectacular ceremony under this stoic tree.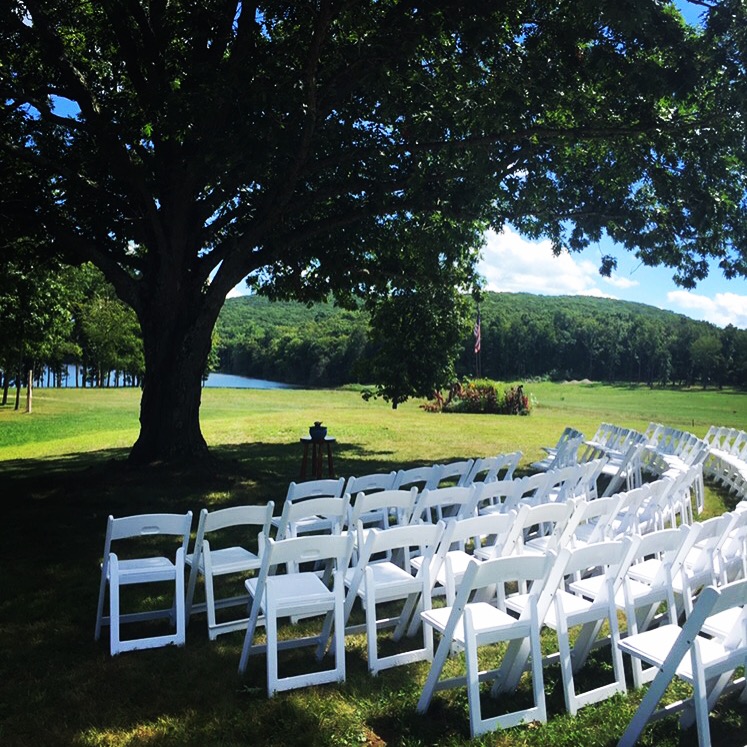 And why was this venue chosen by the bride and groom?  Well, the groom is a pilot and has an affinity with aircraft.  They made their wedding unique with the airplane theme.  Their guest book was a wooden "Propeller", (see photo below), that the guests signed with fine point sharpies.  They plan to hang it in their home.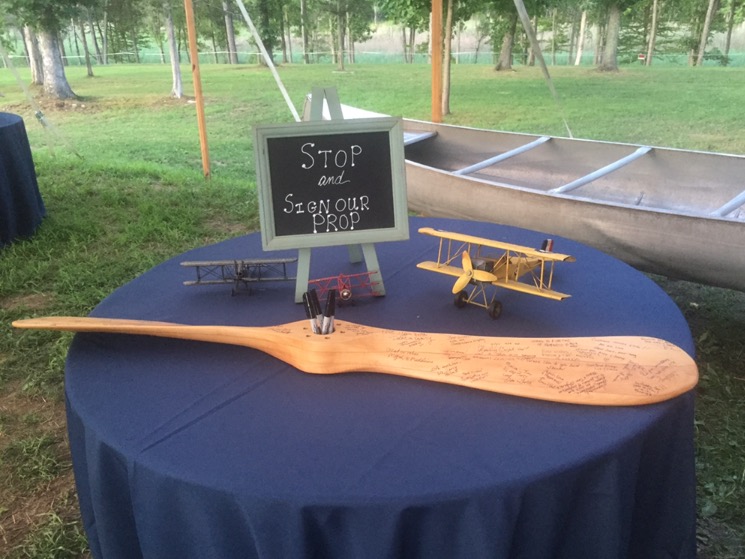 Instead of table numbers, the bride and groom had airport codes.  Love that Idea!  (see photo below)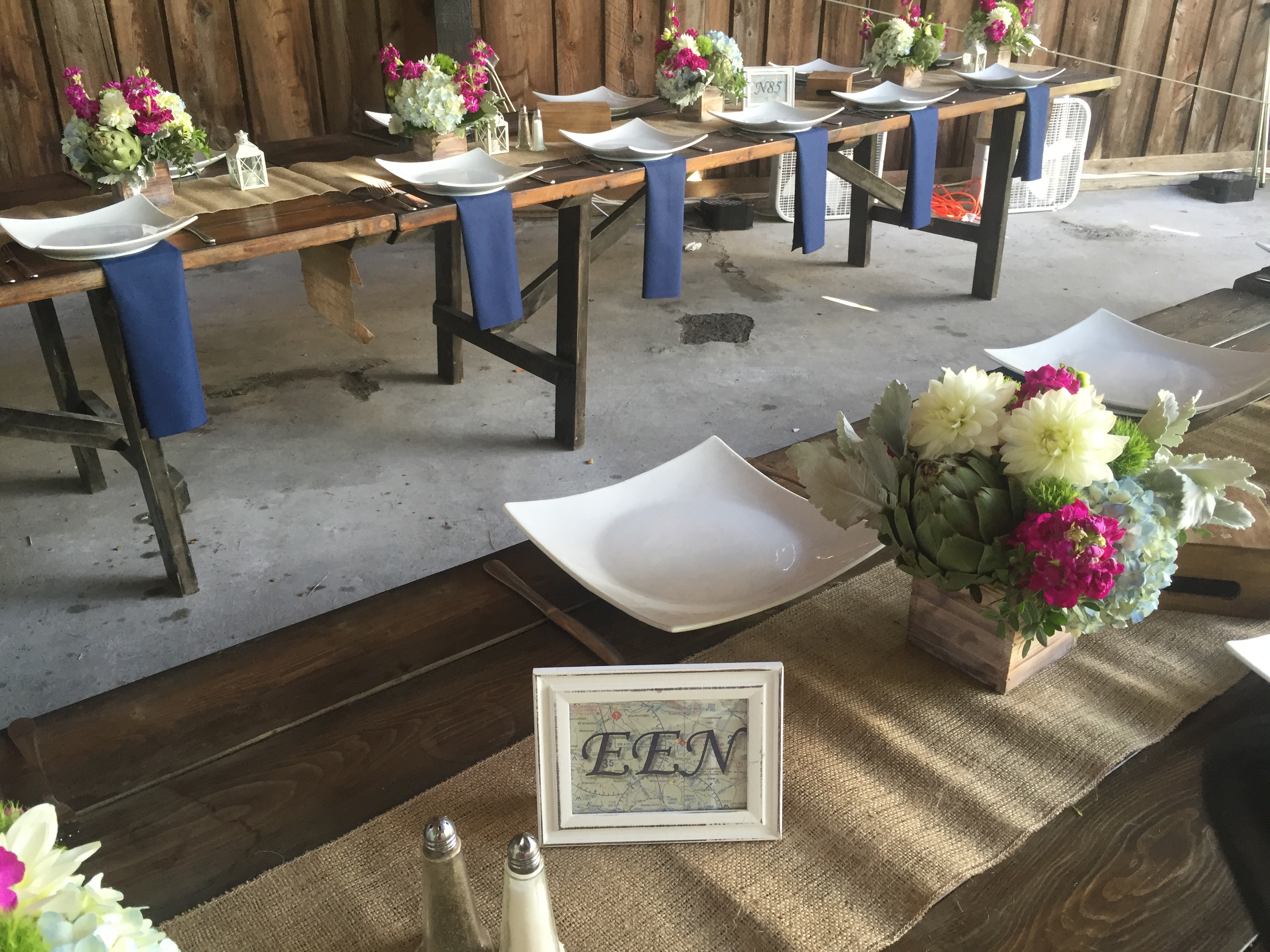 In the next photo, you see the careering staff prepping the hanger for the reception.  The couple chose perfectly to blend rustic with celebratory elegance.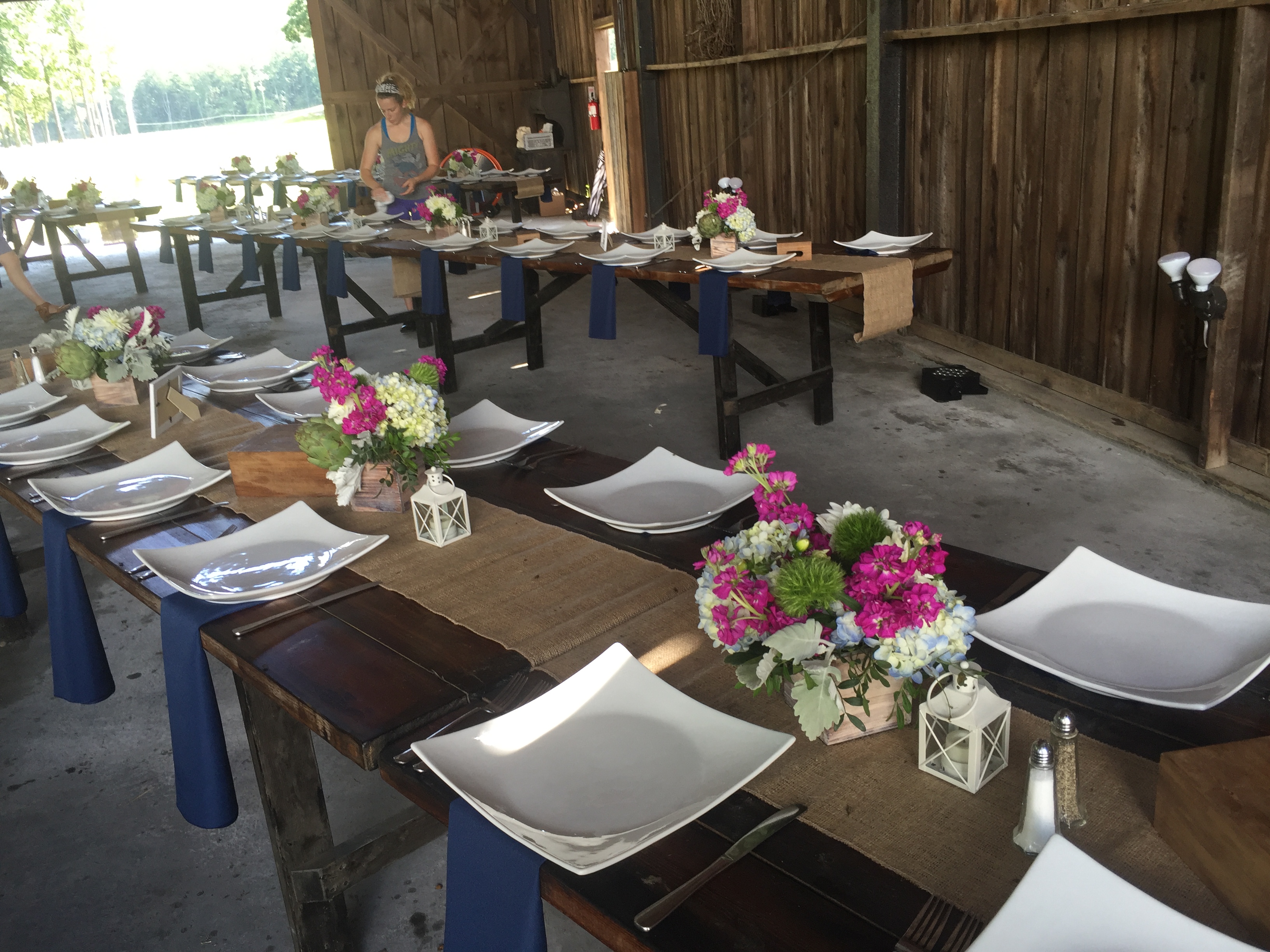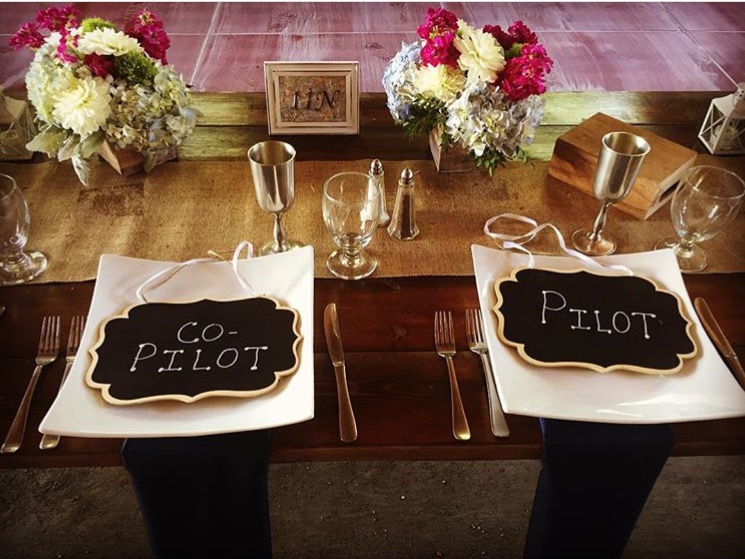 Above, the bride and groom's seats. ?  AND…It was even beautiful at night, with all the lights strung in a festive air.  A winner of a site!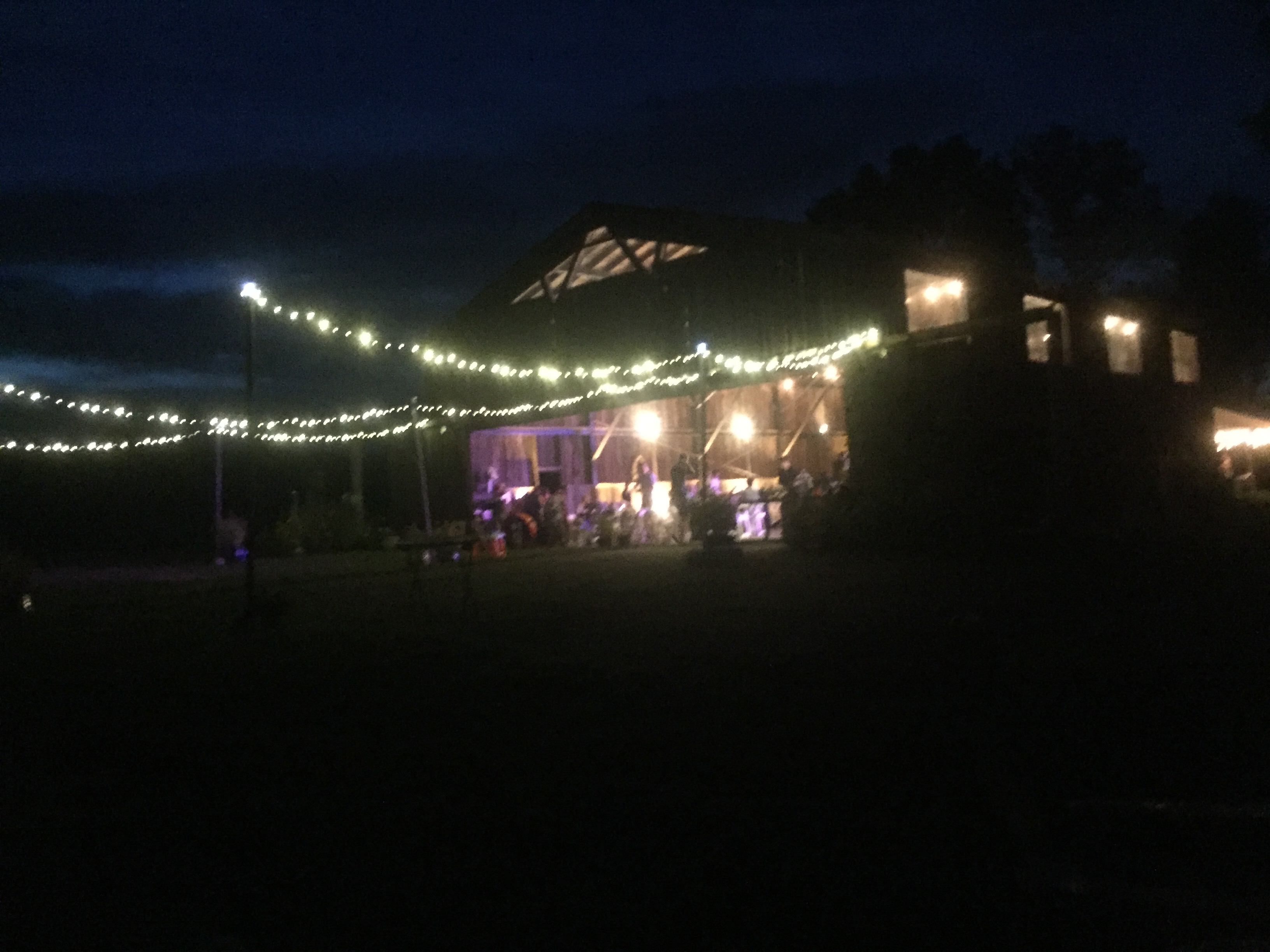 All Photos, Mary P. Karnes