Don't Forget 10 Things Post Ceremony … Remember These 10 Things, Continued
Linda Dipropeazio, from the article, "10 Things Brides Forget To Do After Their Wedding Ceremony" from she finds.com makes a great list of things a bride often forgets to do…and I've added personal narrative to her worthy catalog.
So began yesterday's post   Remember These 10 Things Post Ceremony (click on the link if you'd like to read it), …and I will continue with the other 5 items today.
6)  Don't forget to look at your ceremony venue.  I remember walking to the door of the church when I married almost 32 years ago, and momentarily being surprised when I realized I couldn't go in and listen to the vocalists.  Which is silly, I know.  But I kind of felt left out (suffering from today's version of FOMO).  And when someone complimented me on the beautiful flowers in the church, I couldn't picture them.  In fact I had to wait…and wait… and wait… to see the church flowers in the photographer's photos.  So Linda's advice, and mine too…take a moment to look at your church or other ceremony venue and appreciate it.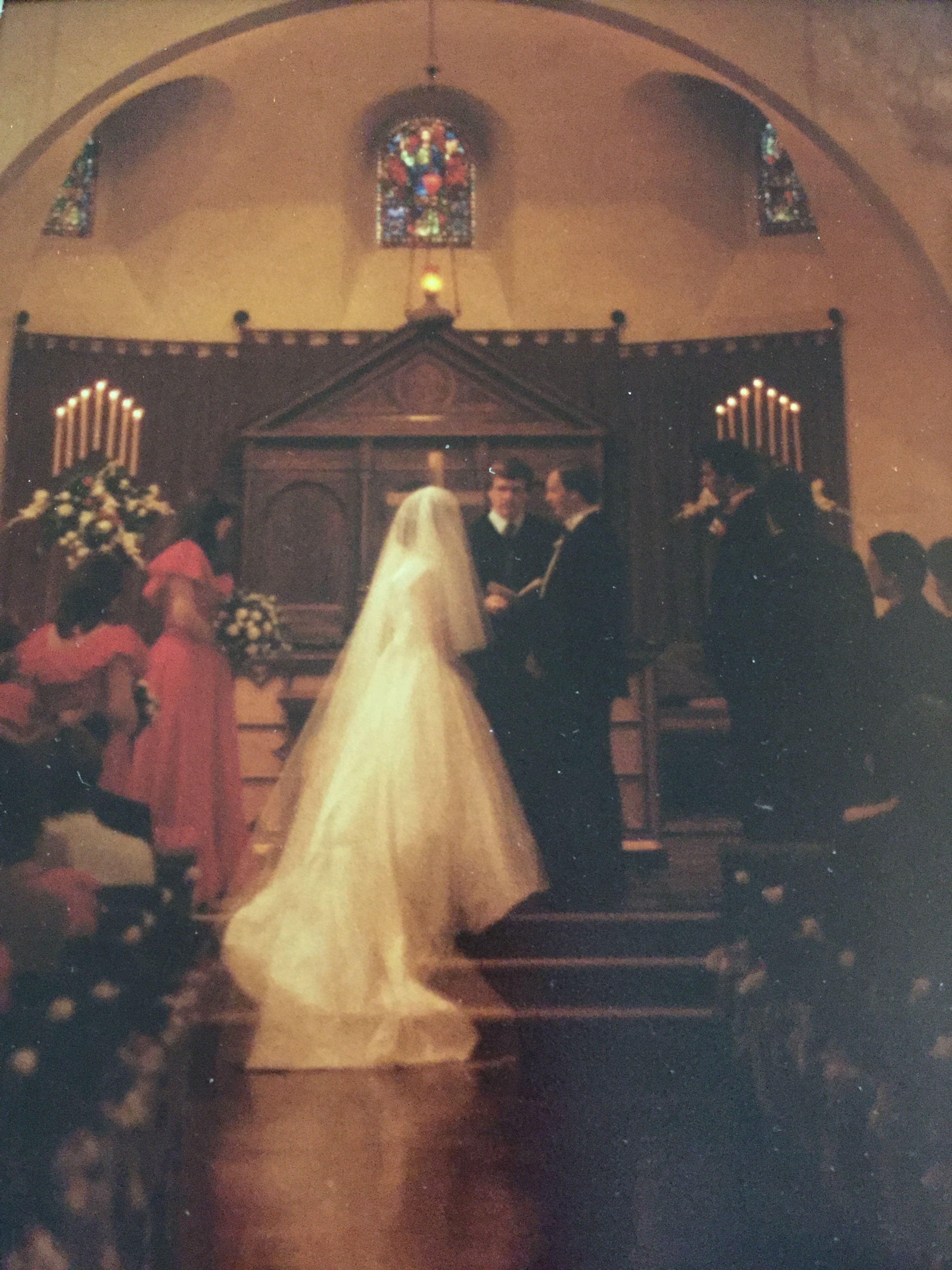 Above, my own wedding ceremony site, the Ojai Presbyterian Church.  The photo at the time was supposed to look 'antique' – ha!  It really is now!  Maybe you can see a few blooms on the pews and up by the alter.  (If this photo appears sideways on your mobil or table device, my apologies!)
7) Don't forget to remove your veil after the ceremony/formal photo session (provided you wear one).  For other ideas, read my blog post: "Alternatives to the Veil" – Just click on the link.  You may want to consider an additional head piece.  Both my daughters did.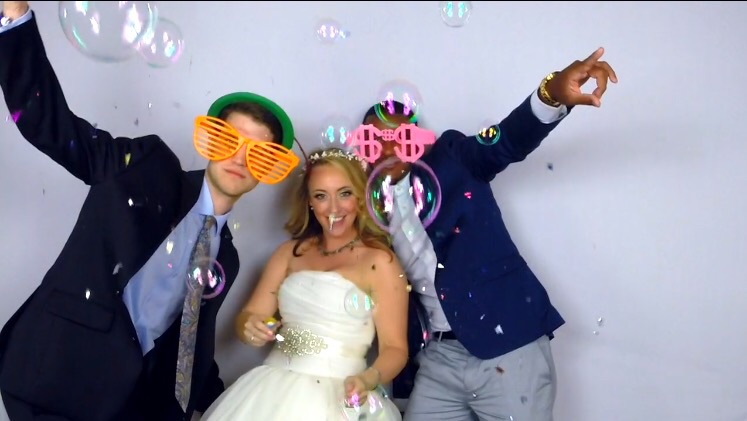 Not sure if you can see the wreath in daughter, Kathleen's, hair above.  It was lovely, and left her free to move and dance.  It also had long ribbons streaming down her back, which gave a nice dimension to her strapless gown.
8)  Don't forget important items either at the ceremony or reception sites, or both.  Ask a trustworthy family member or friend to make sure they pick up your toasting glasses, guest book, unity candle, etc. at the end of the night.
9) Don'f forget to put your engagement ring back on.  Remember…your wedding ring goes nearest to your heart.  So for your ceremony, you had to take your engagement ring off in order to put your wedding ring on FIRST.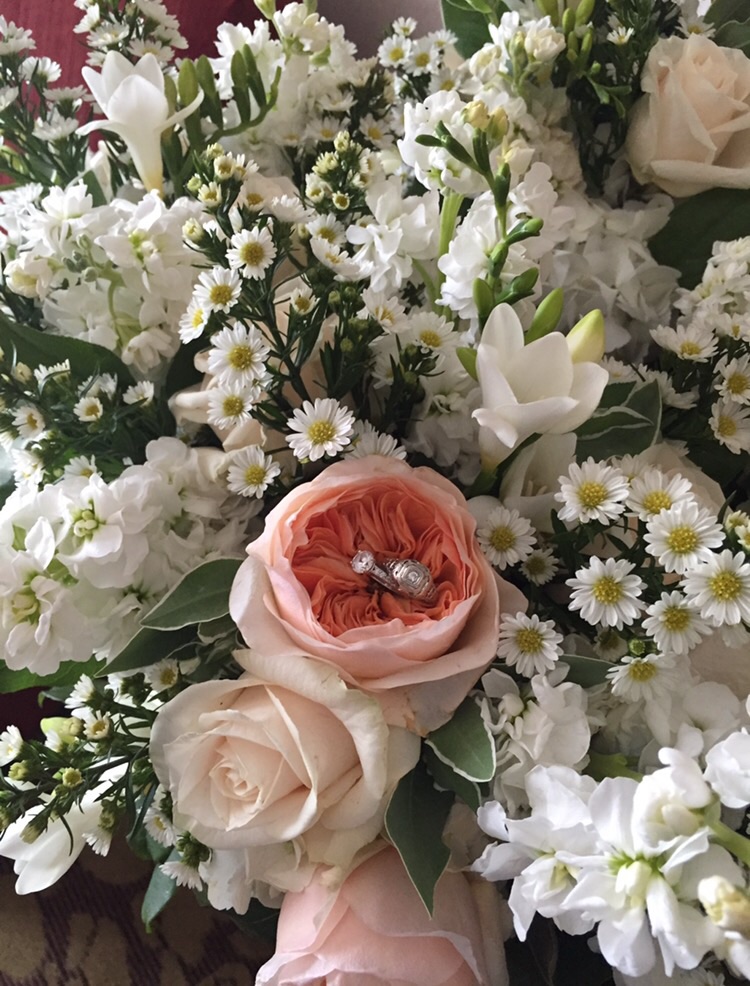 Hannah Colt Photos
10)  Don't forget to thank your bridal party.  These people purchased crazy attire, listened to you complain, allowed you to order them around, and are your best friends.  Say, "Thank you!"  🙂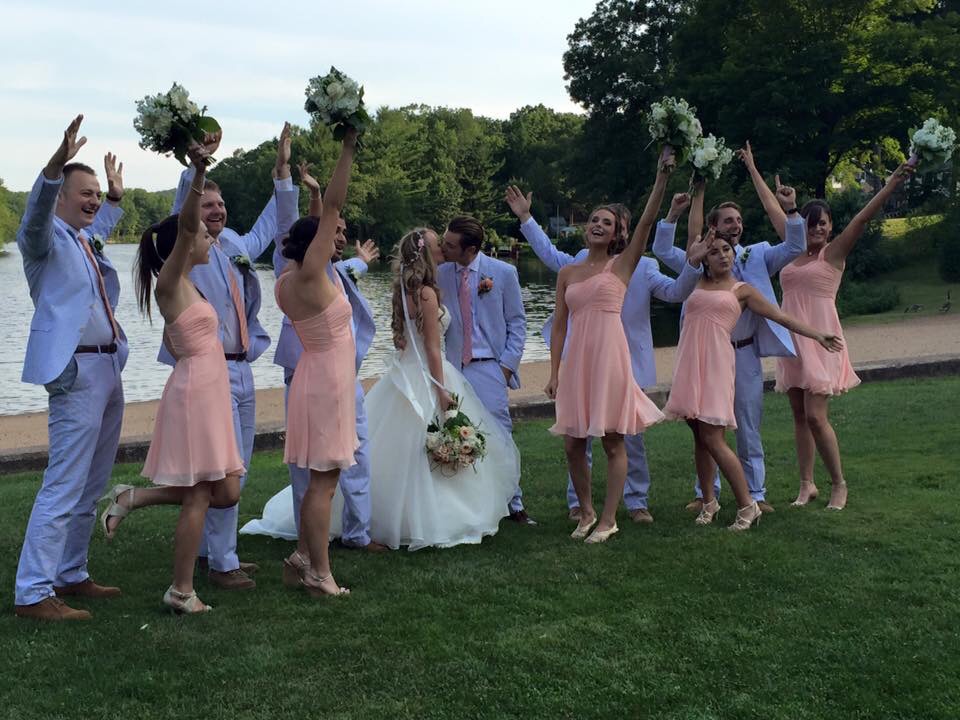 Hannah Colt Photos