Sprinkles of Suspicion, the first in a new series by the talented cozy mystery author, Kim Davis, is out today (June 2, 2020). I always love to discover new authors to my favorite genre, cozy mystery, and Davis doesn't disappoint.
First, a blurb straight from amazon about the book:
"One glass of cheap California chardonnay cost Emory Gosser Martinez her husband, her job, and her best friend. Unfortunately, that was only the beginning of her troubles.
Distraught after discovering the betrayal by her husband and best friend, Tori, cupcake caterer Emory Martinez allows her temper to flare. Several people witness her very public altercation with her ex-friend. To make matters worse, Tori exacts her revenge by posting a fake photo of Emory in a compromising situation, which goes viral on social media. When Tori is found murdered, all signs point to Emory being the prime suspect.
With the police investigation focused on gathering evidence to convict her, Emory must prove her innocence while whipping up batches of cupcakes and buttercream. Delving into the past of her murdered ex-friend, she finds other people had reasons to want Tori dead, including Emory's own husband. Can she find the killer, or will the clues sprinkled around the investigation point the police back to her?
Includes recipes!"
You'll love the charming heroine, Emory, especially her recipes. I'm not a baker, but the description of those cupcakes made even me want to explore my kitchen! Sprinkles of Suspicion kept me guessing.  Just when I was certain I had the whole thing figured out, a twist occurred and left me guessing again. You'll never be bored, and will have a hard time putting this one down.
If you'd like to purchase your own copy, a link to amazon is below.  Enjoy!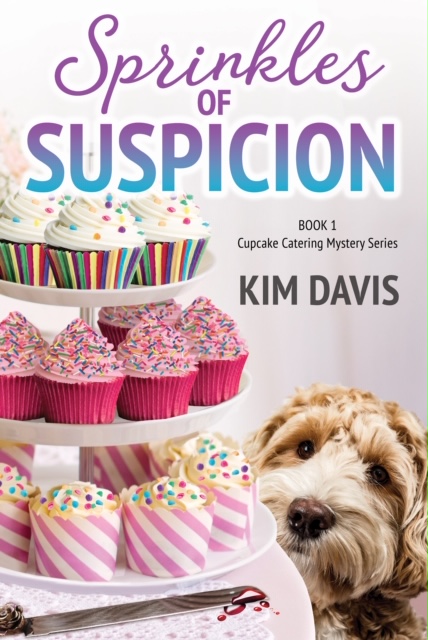 Don't you just love the cover? And below, the lovely author, Kim Davis.