Providing transportation for your guests is an increasingly customary part of a wedding. Most couples will secure a bus which can transport the most people in the most efficient way. However, there are some cons to this mode of transportation. Buses have set times they are scheduled to pick up guests, meaning there's no wiggle room if you want to leave early, or perhaps stay later. They also have a set destination, usually a local hotel where the majority of guests are staying. However, not every guest stays at the same hotel, and not every guest goes straight to bed after the reception!
If you are planning on celebrating late into the night, or just want to make sure all of your guests get home safely regardless of the hotel they're staying at, Uber could be the millennial solution you're looking for.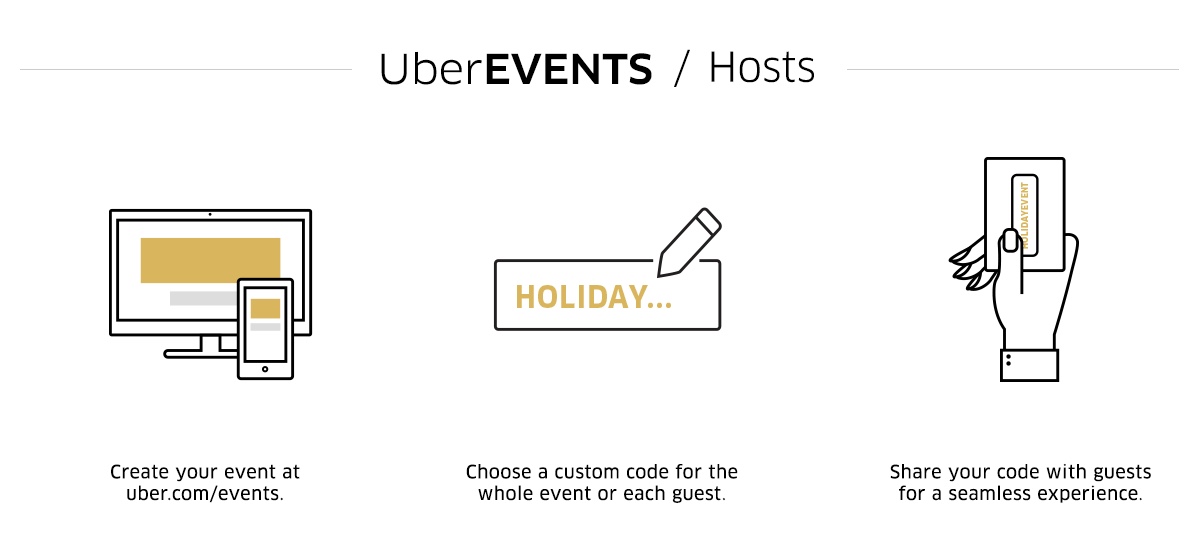 Uber offers a service called Uber Events, where you can prepay for rides for your event, and provide all your guests with a promo code to use in the app. You select the amount you'd like to provide for each ride, the number of rides per guest, and only pay for what your guests actually use at the end of the night. While this method requires your guests to have an Uber account, it's easy and free to download.
This method is not for everyone, like if you're having your wedding in a rural area with a smaller Uber presence, or one without cell phone reception. But, if you're having your wedding in a location where Ubers are plentiful, and your guest list isn't too long, I think this idea is one to consider.
I really like the personal feel of providing individual cars for everyone. It makes your guests feel like they have more control over the night, and you don't have to worry about corralling everyone onto a bus at the end of a long, champagne filled night. If Uber seems like the perfect transportation solution for your wedding, check out their website here for more info.