If you choose to go with real flowers for a bridal bouquet, you may feel like you're not getting the most out of your beautiful flowers. Many brides choose to preserve their bouquets (Check out our post on it here), but most of the time they're put away somewhere for safe keeping, only to be discovered again when doing a deep clean or moving houses.
If you're looking for another option, something that can become a permanent fixture in your home, consider having your flowers pressed and arranged in a frame!
For anywhere from $84-$196 on Etsy, you can have your bridal bouquet pressed and arranged in a large frame, perfect for hanging in your bedroom or anywhere else around your home.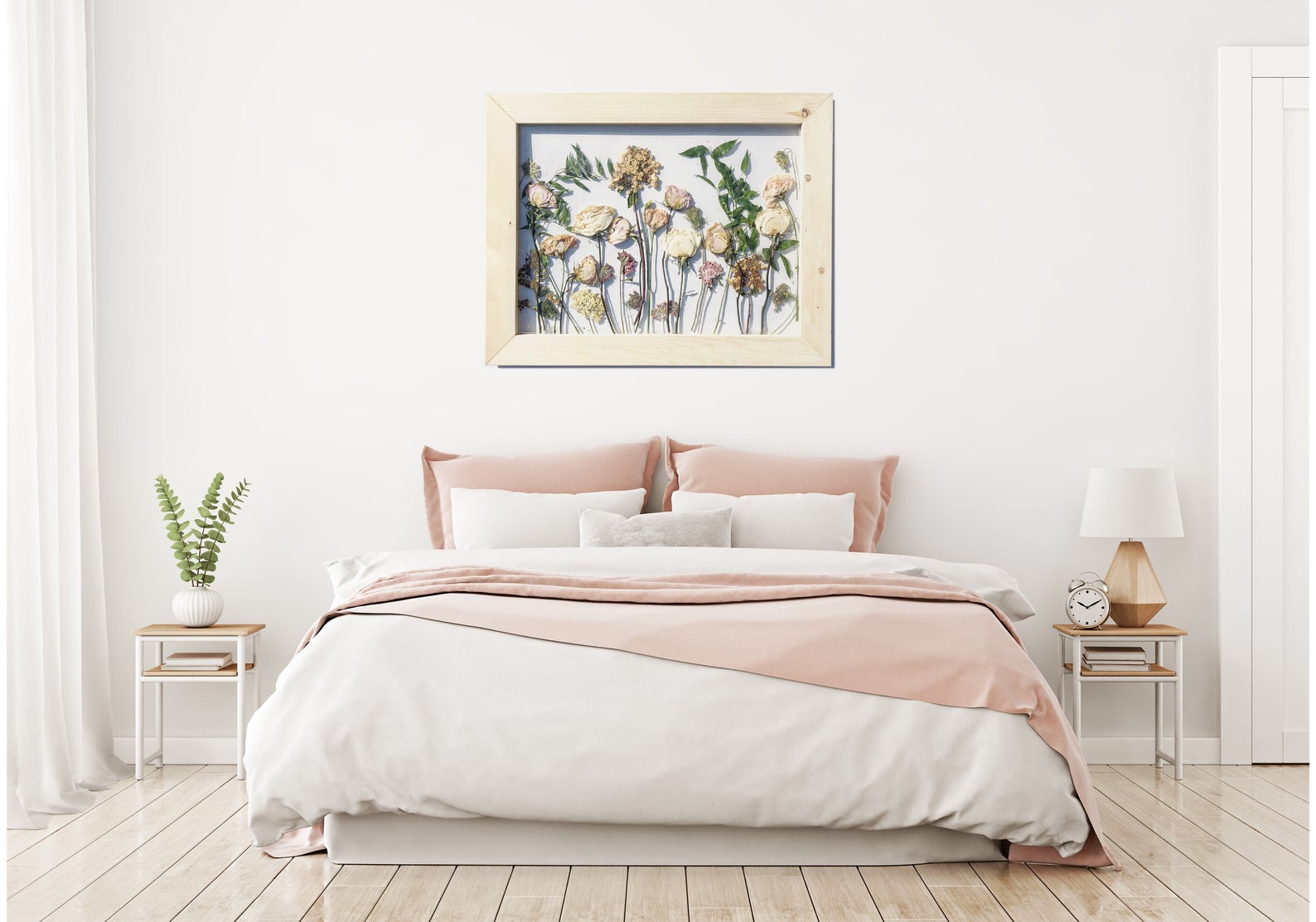 Check out this vendor here
Or, If you're a crafty person with an eye for design, you can press and create your own, or create a beautifully sentimental gift for a close friend/family member who is getting married (with their permission, of course).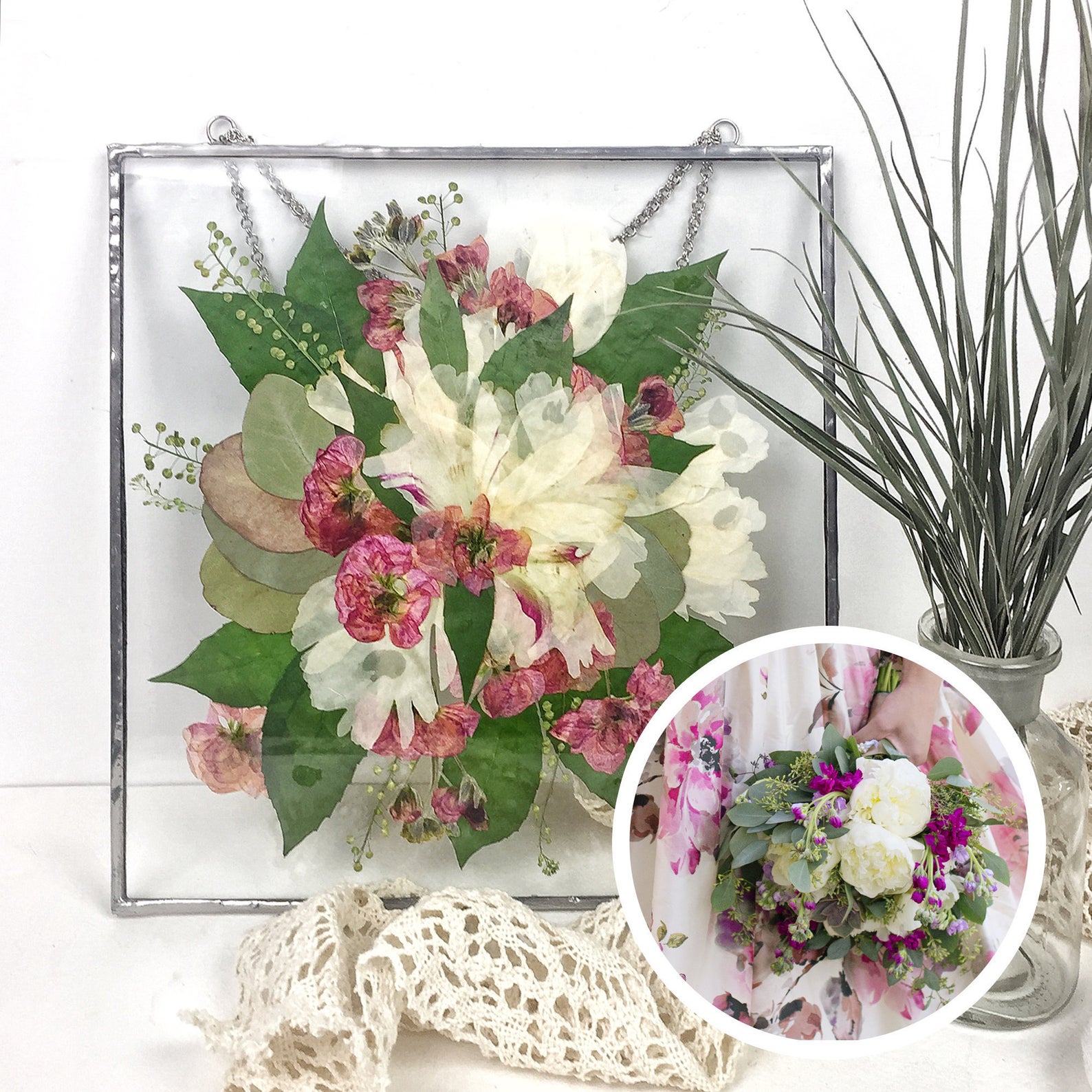 Check out this vendor here 
If framing your flowers isn't really your taste, consider a bespoke piece of jewelry made with your flowers. You can purchase a wedding flower preservation kit from Etsy starting at $56, And have everything you need to send your pressed flowers off after your wedding.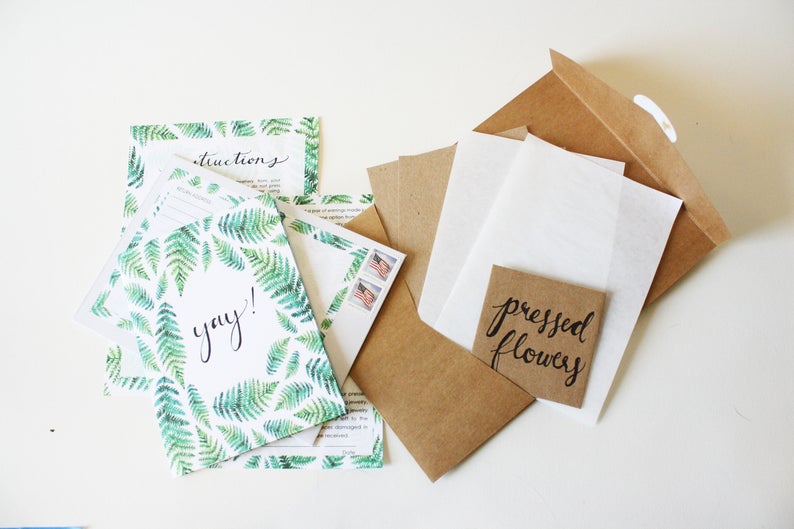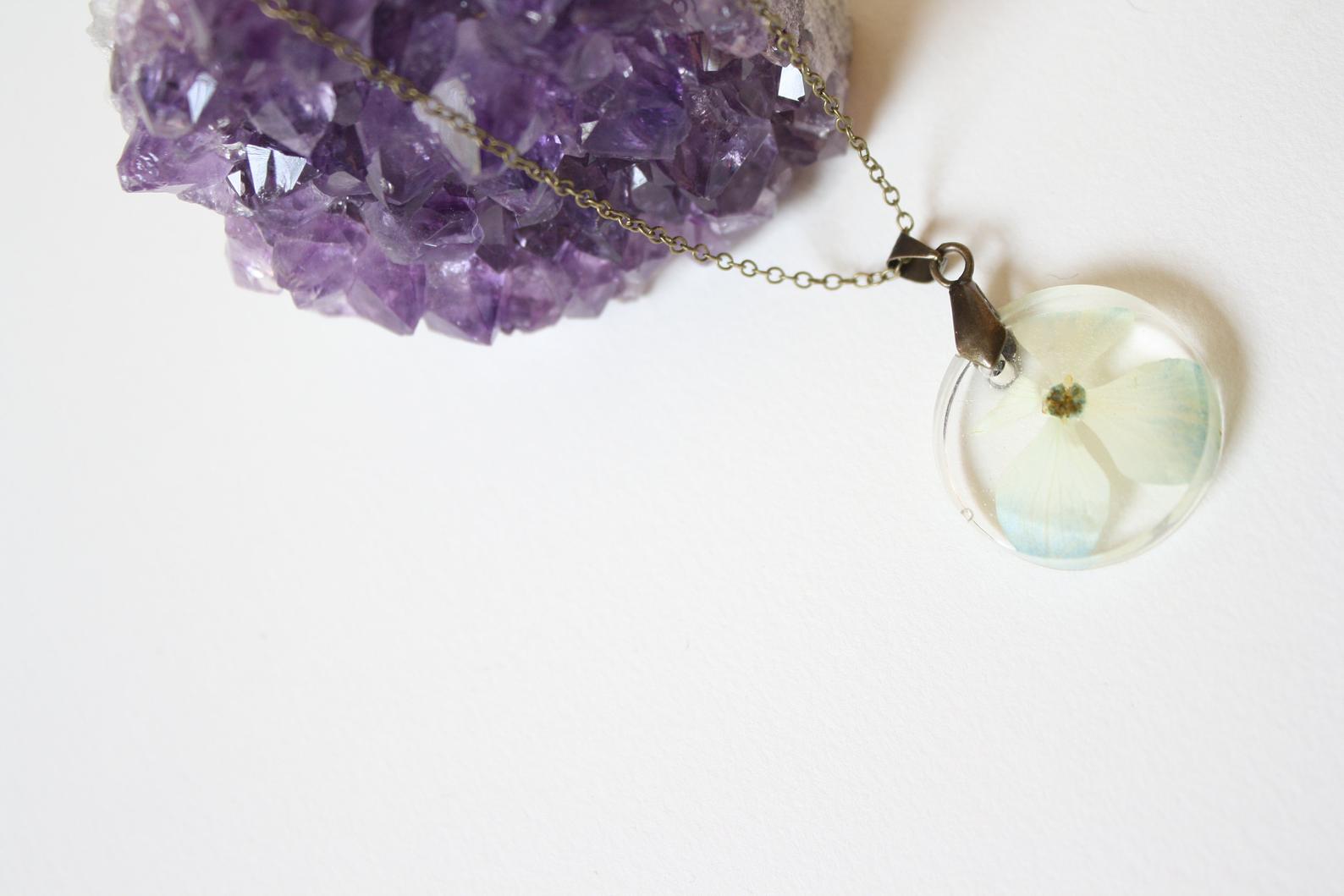 If you're looking for a gift that's out of the box, this also makes a wonderful bridal shower gift! I love the idea of creating something totally new out of your wedding flowers, especially if it's something you can see everyday or even wear!
Whatever you decide to do with your flowers, make sure you have something to remember them by, even if they're preserved only through photographs.