The concept for "Edible Bouquets" is not new.  Isn't there even a chain store that specializes in such things?  But Edible…Wedding Bouquets? That's a new one for me.  What do you think of the idea below?  Cotton candy as a wedding prop instead of flowers?  Novel, yes, attractive (in my humble opinion…no).  But it does create a cute scenario for a photo op.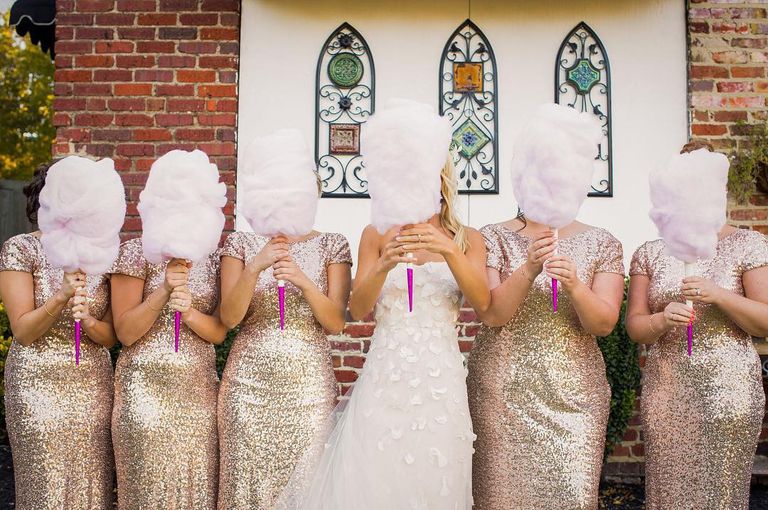 Seriously??  A PIZZA bouquet?  This bride must know the way to her groom's heart!  I think sometimes people are searching for something new to do to make their weddings stand out, but they run the risk of doing something silly….like this!  🙂  I bet this bouquet wouldn't make it to the reception's end.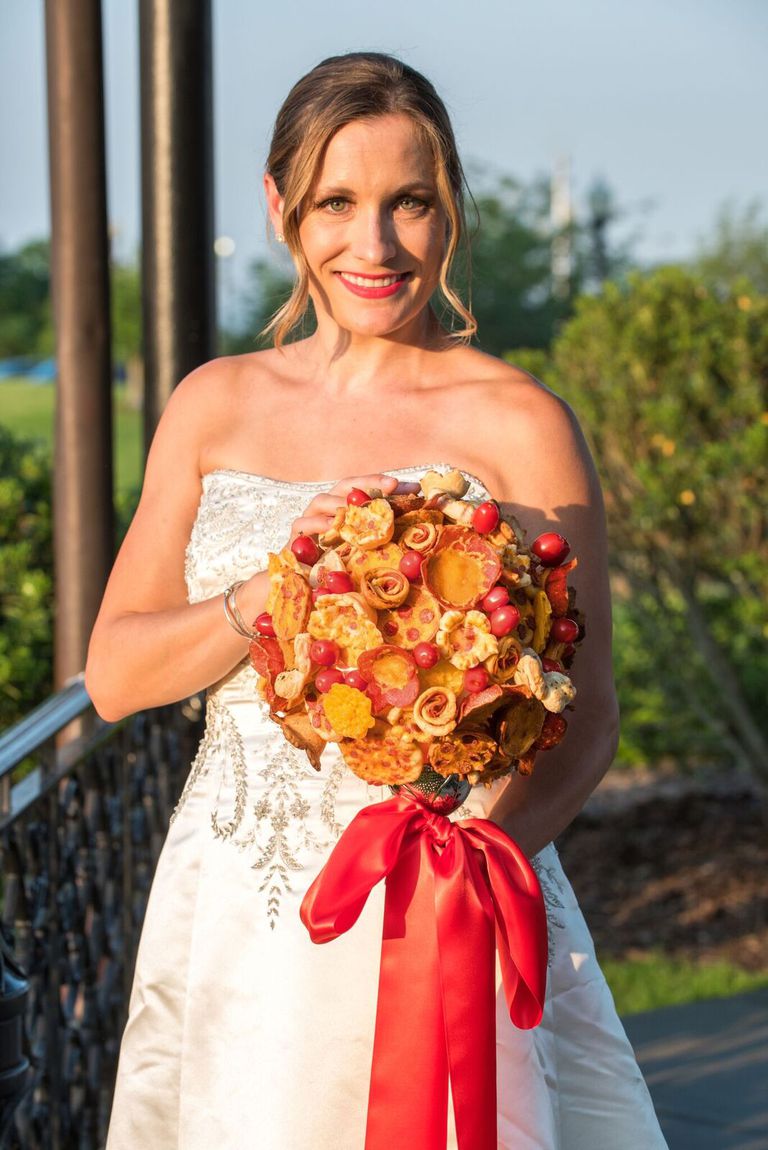 Ok…the bouquet below is kinda cute.  And the upside, it could be a delicious late night treat for the bride and groom after the wedding!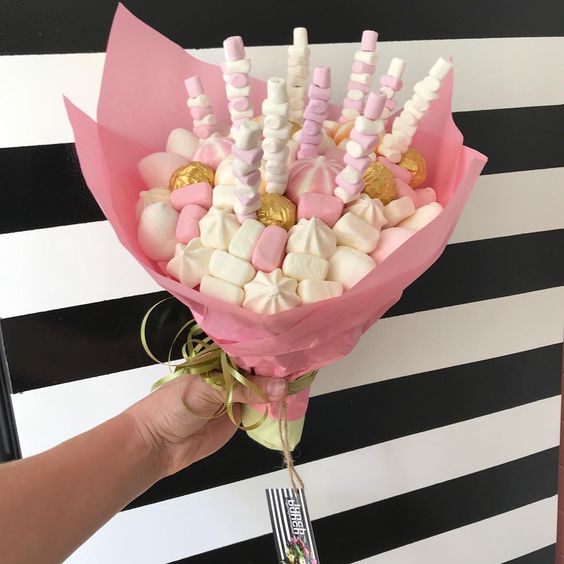 Ditto the bouquet below.  But there is nothing particularly special about a bunch of donuts together.  Is there?  The burlap wrapper doesn't help.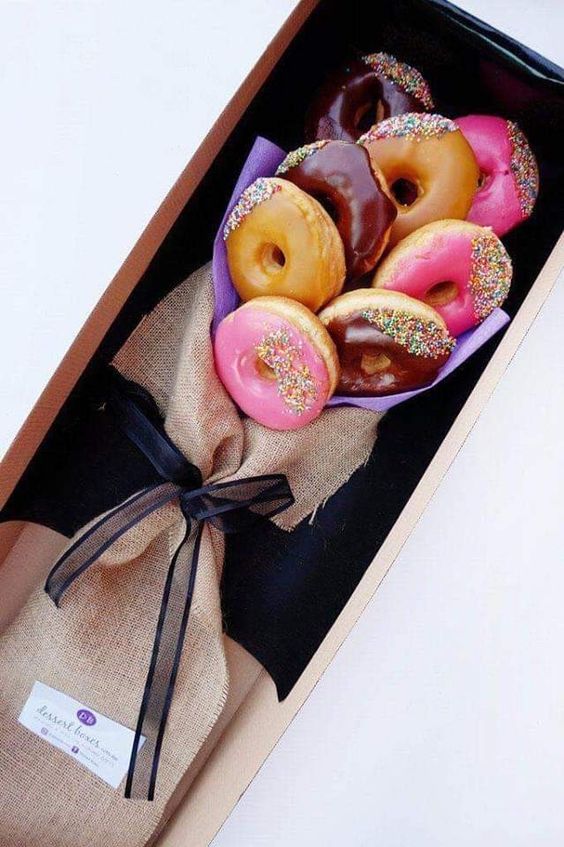 While not a bouquet the bride or her attendants would carry, the creation below would make a very colorful/pretty centerpiece.  And just think, each person could take a section home as a favor!  I bet not many of these pretty centerpieces would be left at the end of the reception!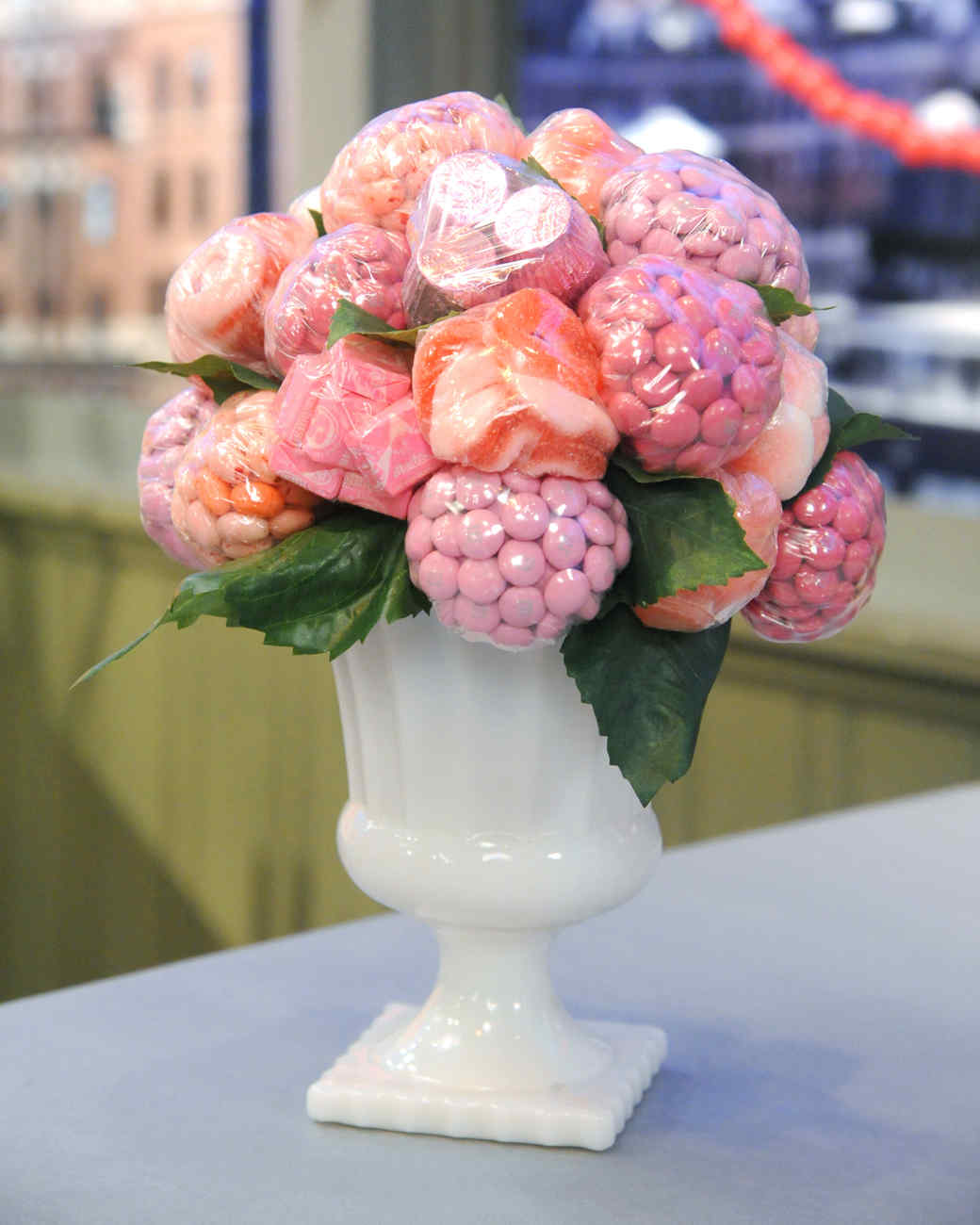 Perhaps the lovely apple centerpiece wouldn't be such a big hit with the guests but I rather like this one.  And while labor may be the same to create this time of decoration as a floral one, I imagine the supply costs would be less expensive.  And who knows?  I bet it could be a great "do ahead" DIY project for the bride and her family.  Anything to save a few dollars for the shocking cost of weddings these days!