DIY And Make Your Own Wedding Veil!  This is a terrific way to save money.  When a bride writes her wedding budget, her wedding dress is definitely included.  But what is sometimes forgotten, is the cost of the veil.  And they are not inexpensive.  Veils can range from over $100.00 for an inexpensive veil, to over a thousand +.  My daughters' were somewhere in the middle. Remember, I have two more daughters to plan weddings for; with their veils, I will take a different approach.
Below is my own wedding veil, and headpiece.  A great option, in my book…is to DIY and make your own wedding veil.  (I have included below a starting point for supplies and a youtube video to get you started.) A beautiful way to spice up your creation is to use either an heirloom headpiece, as my two older daughters did, (mine!), or purchase a spectacular one.  Perhaps you will make some new traditions of your own.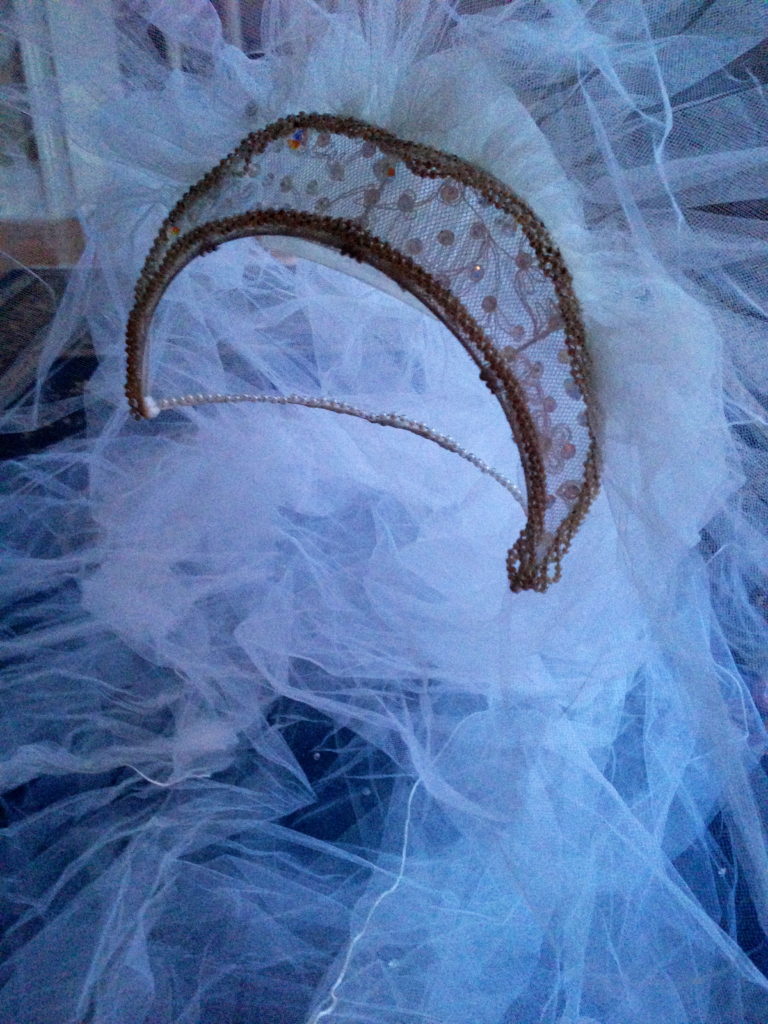 The next photo shows my second daughter wearing my headpiece.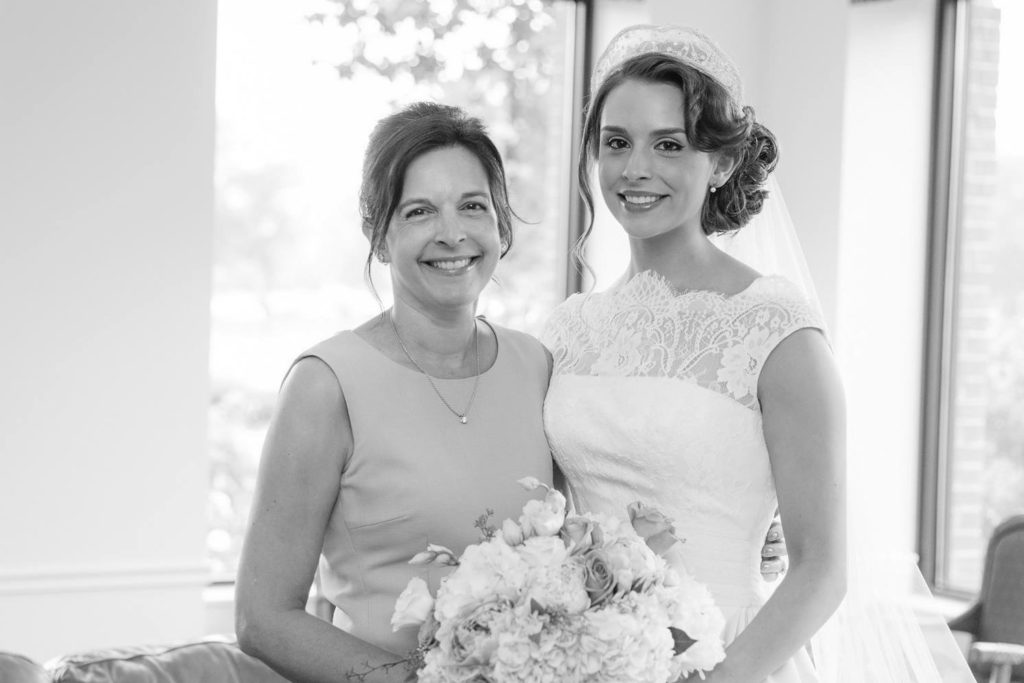 The bride below secures her veil with a stand-out hair ornament.  It's a lovely choice.
The next photo showcases a veil from one of my brides.  Her mother made her it.  It's just exquisite.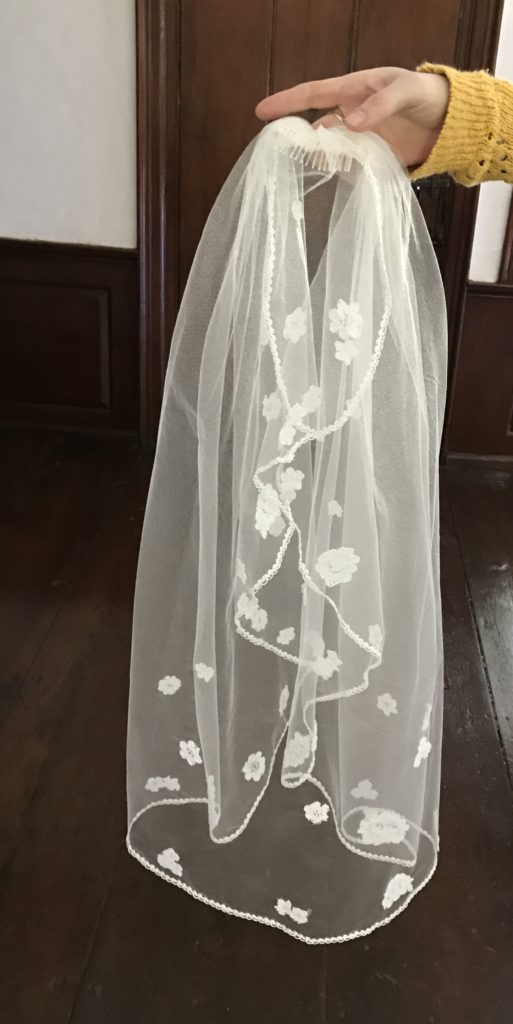 Below are some general supplies to get your started on making a standard veil.
3-10 yards of 108″ Bridal Illusion (100% tulle — I got mine at Joann's) — make sure it matches your gown. I made a veil that was a few inches below my waist and used two and a half yards. You can use 56″, it just won't be as wide or full.
Bridal Comb (I used plastic bridal combs, though I imagine you could use metal combs  as well.)
White Nylon Thread

Sewing Scissors
Lace of choice (optional) (at least one yard more than the length of your veil.)
Beads (optional) and beading needle
Wondering what type of netting you should choose for your veil?  Check out a previous blog post on wedding veil fabrics.  Just click on the link:
Click on the next link for an instruction video on how to make your own wedding veil: youtube.com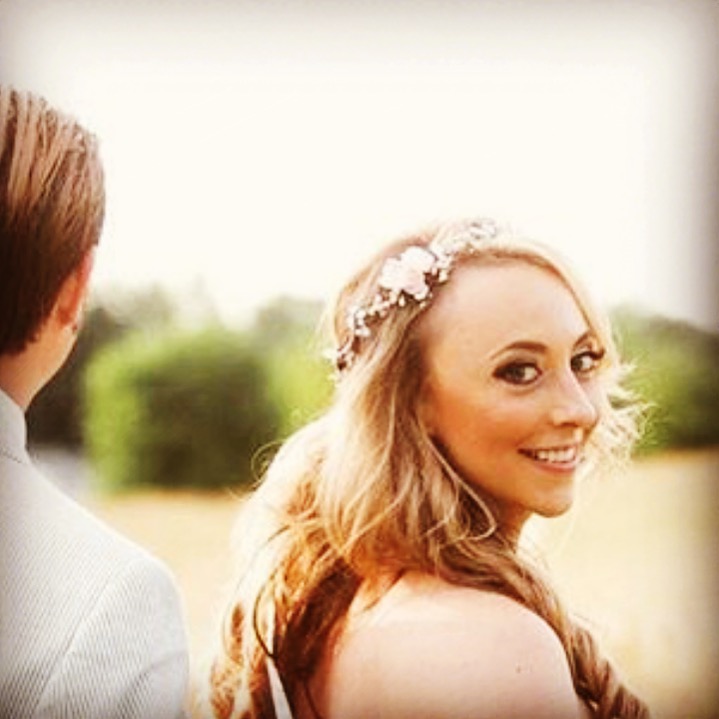 Above: my oldest daughter post wedding ceremony.  She wore my headpiece, but chose to wear this lovely wreath for the reception. Photo: Hannah Rachael