Inexpensive Alternatives to Expensive Wedding Flowers … While your floral budget is not your largest wedding expense, it is not insignificant either.  What are some fun, cute and reasonable ideas?  Read on…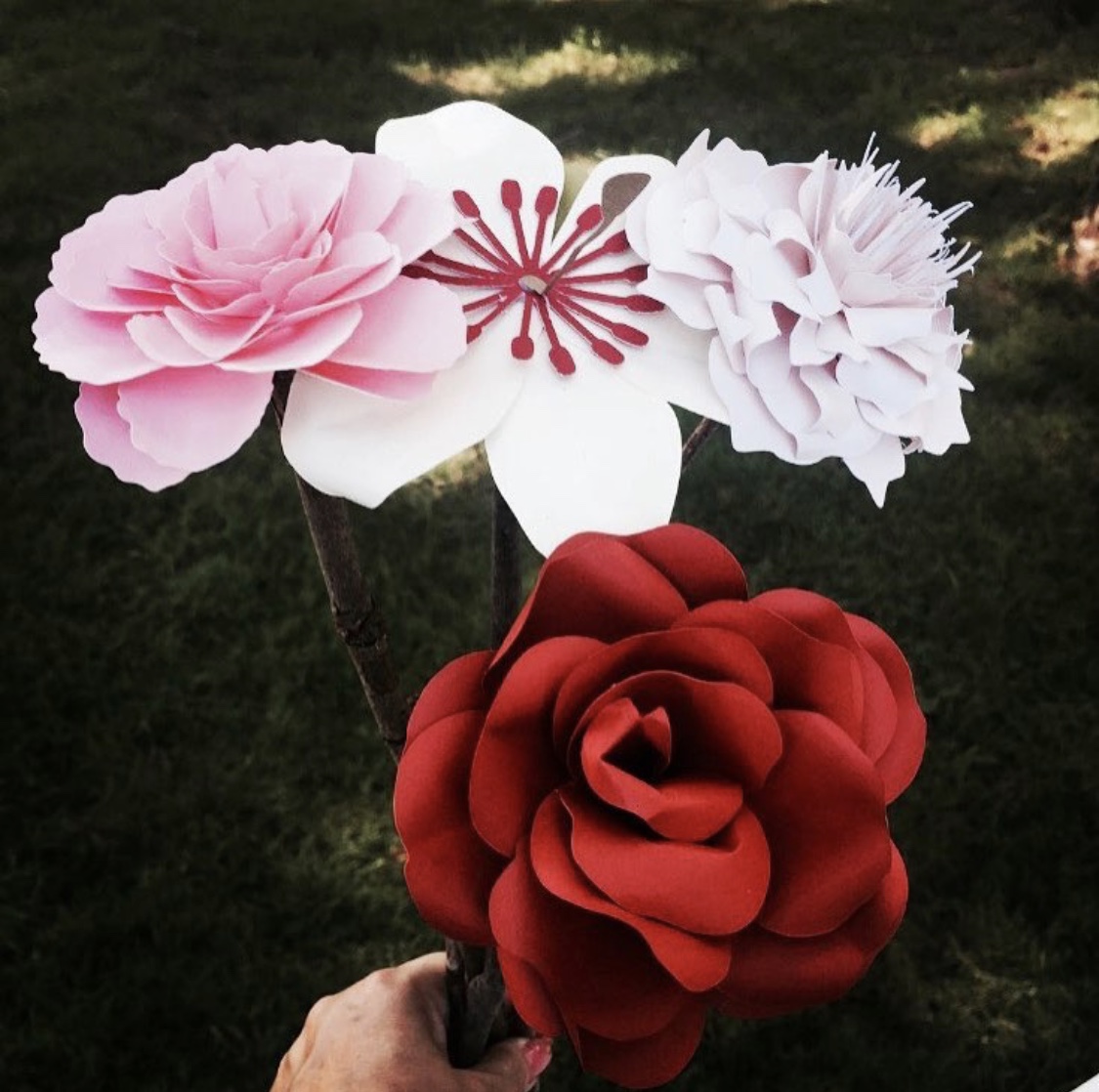 Above are paper flowers, made by a dear friend of the bride.  She must be a VERY dear friend. Imagine what work that went into these beauties!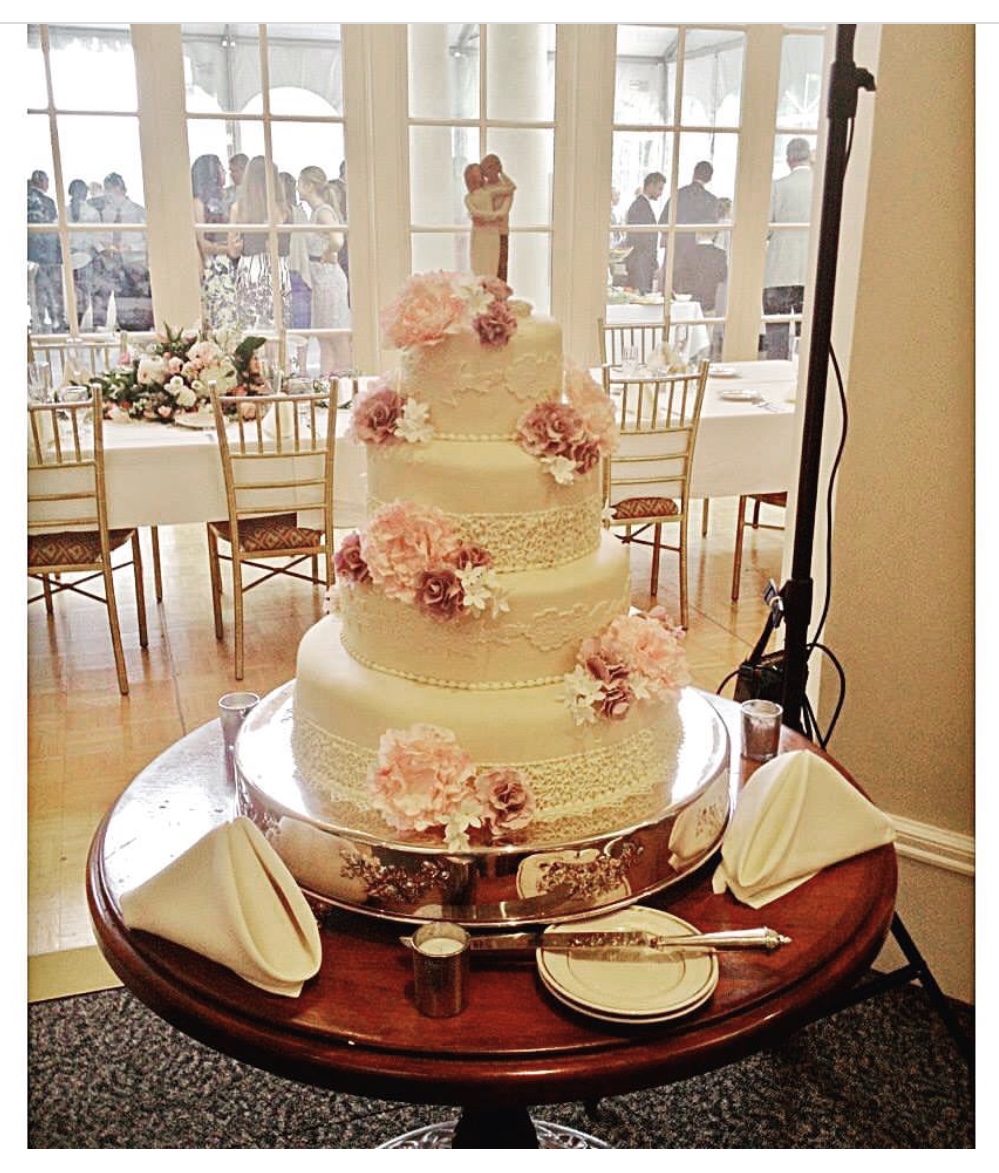 "But this is just a wedding cake," you may say.  Yes, yes it is. But if you choose to have a wedding cake, and not all brides do these days, consider having it be a focal point. This can be a lovely decorating item.  One way to make it a focal point?  Order a cake that is larger than you need, and include some spectacular decoration. This was my daughter, Maggie's, wedding cake, gifted to the bride and groom by her generous mother-in-law. Photo by Stephen Wang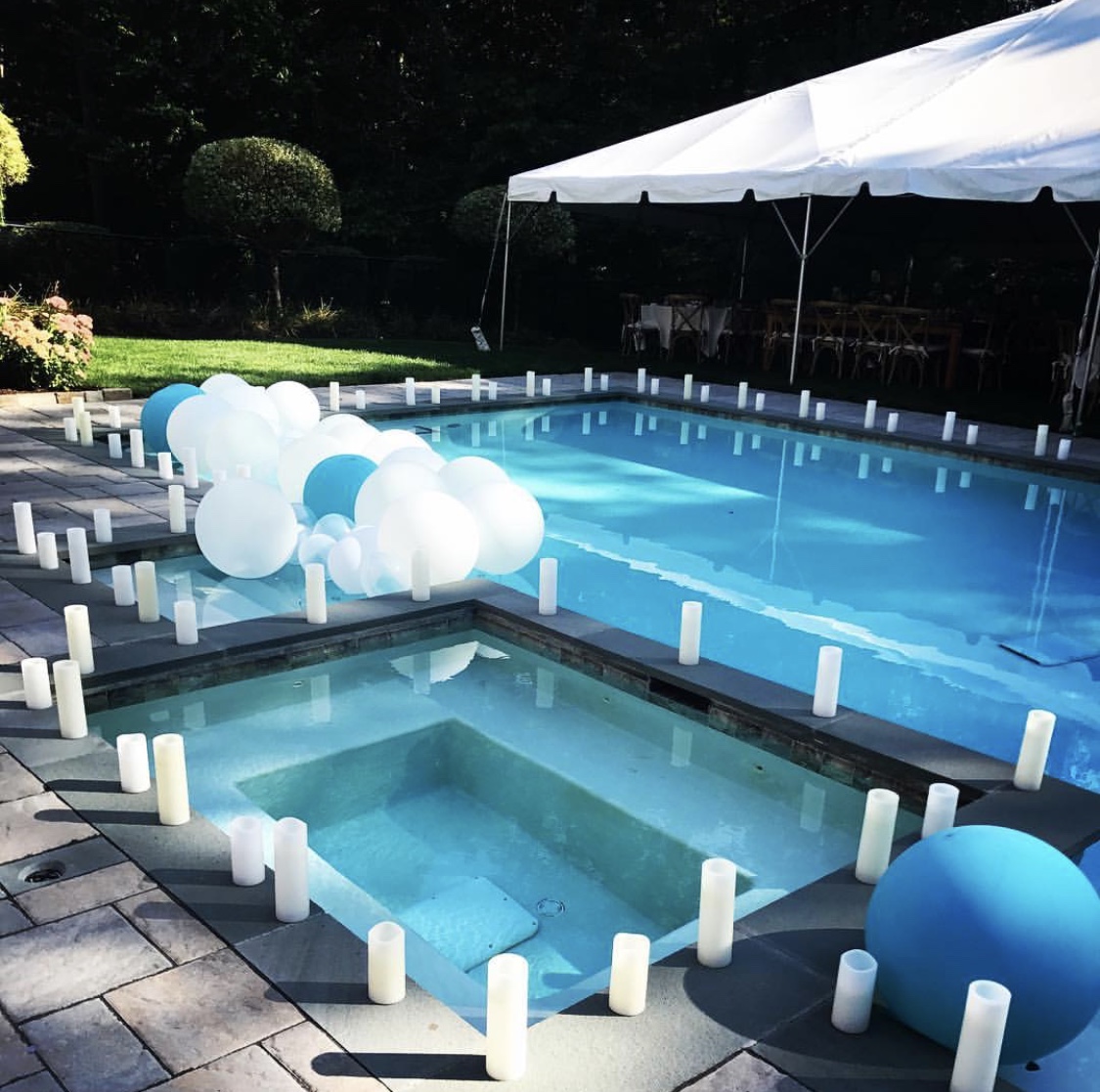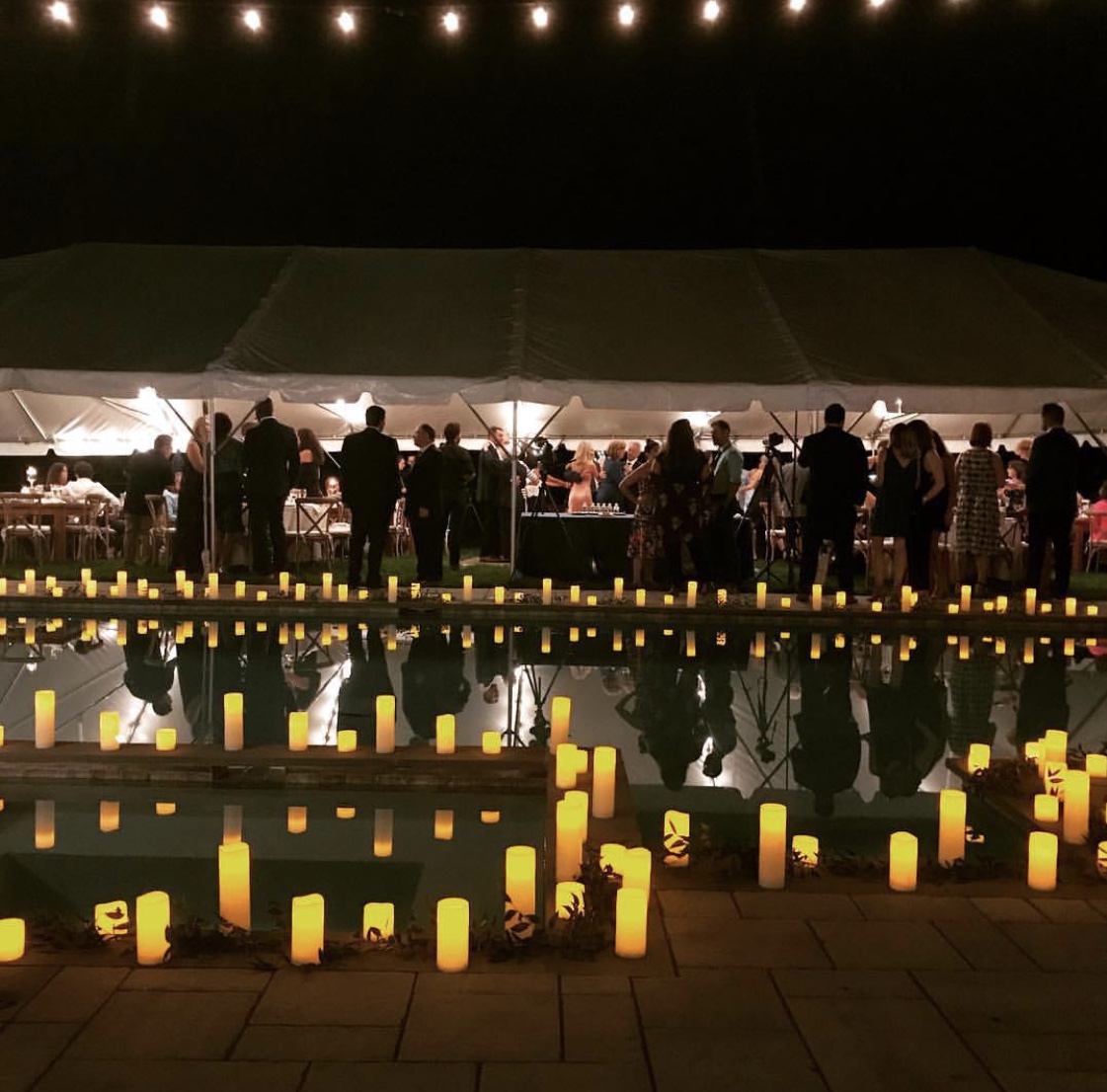 What about candles?  Not only are they pretty in the daytime, but standouts, literally, in the evening hours.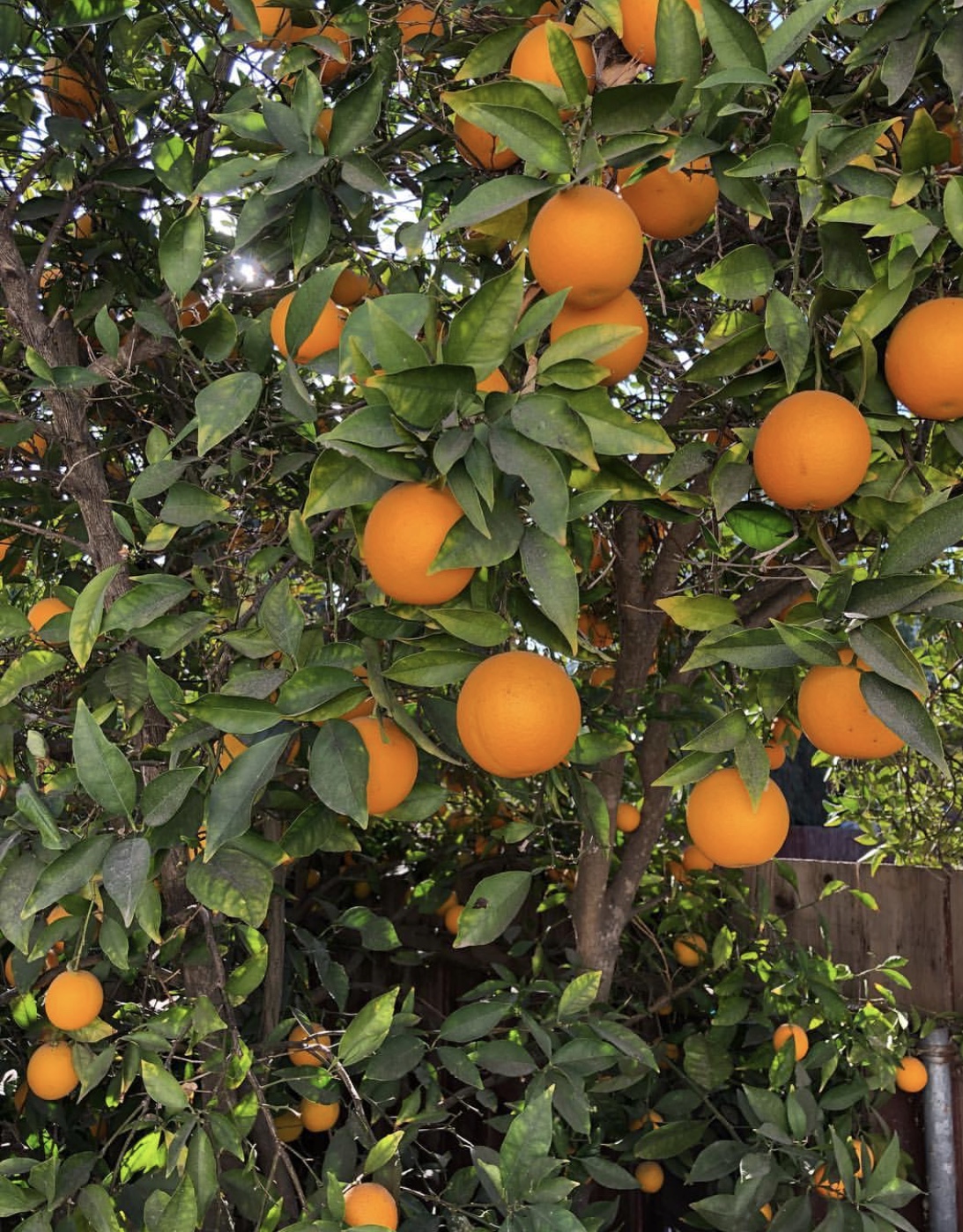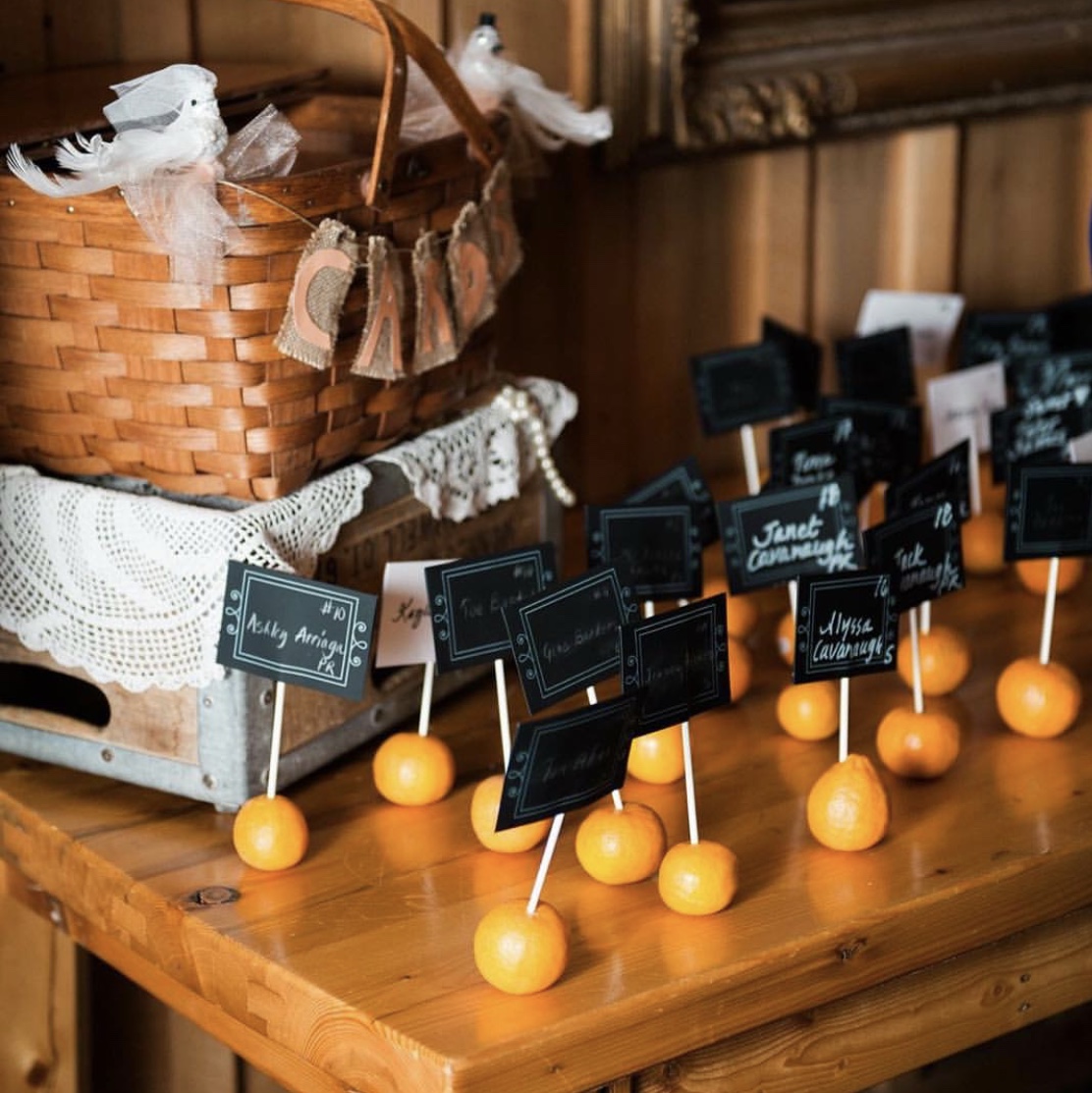 Daughter number one, Kathleen, cherished spending time with her grandparents in California. One way she honored her history, and her family, was to incorporate oranges as her 'escort cards'.  And yes, they came from the tree in the photo above in her grandparents' yard! Above photo: Hannah Rachael Photos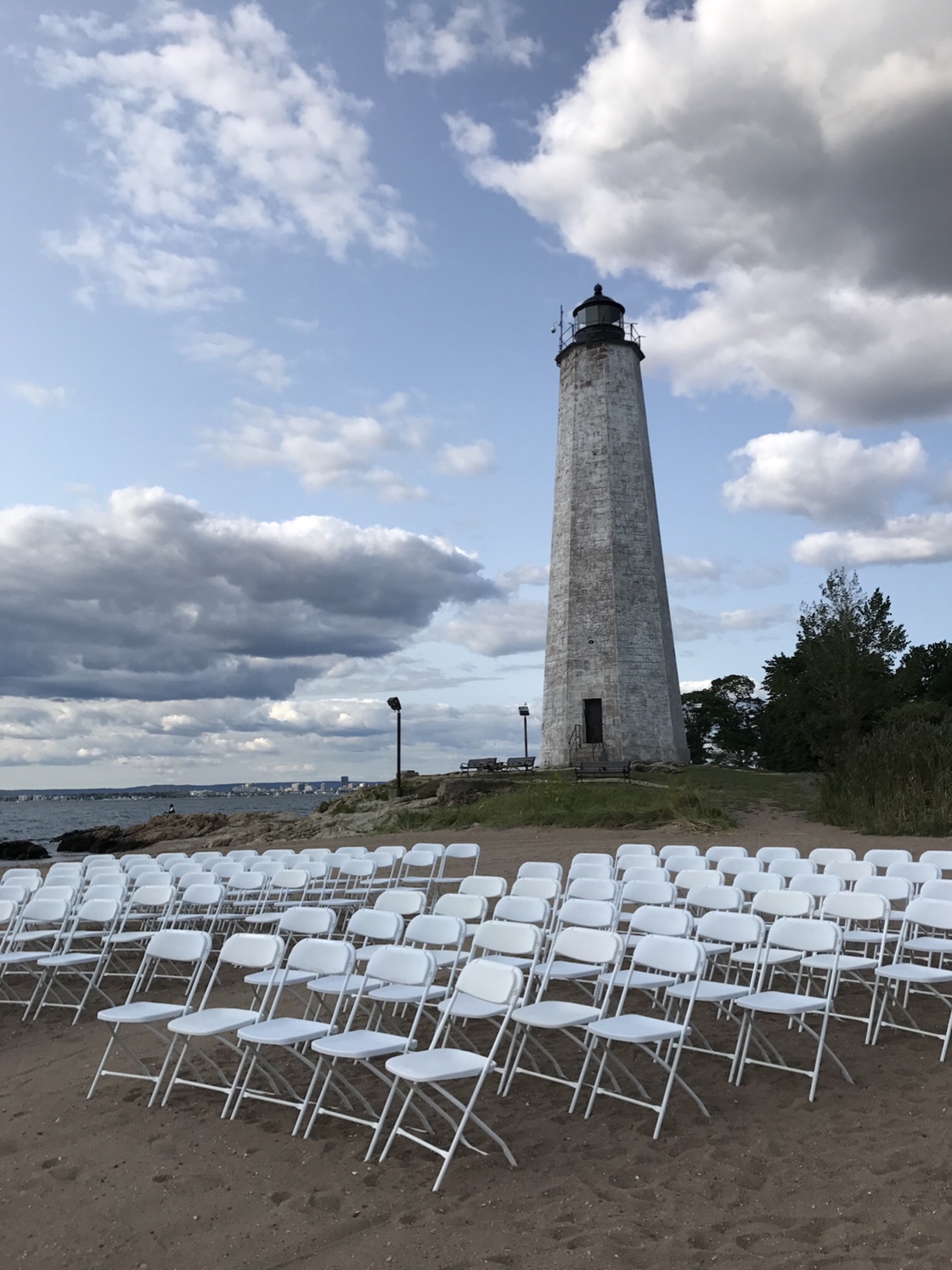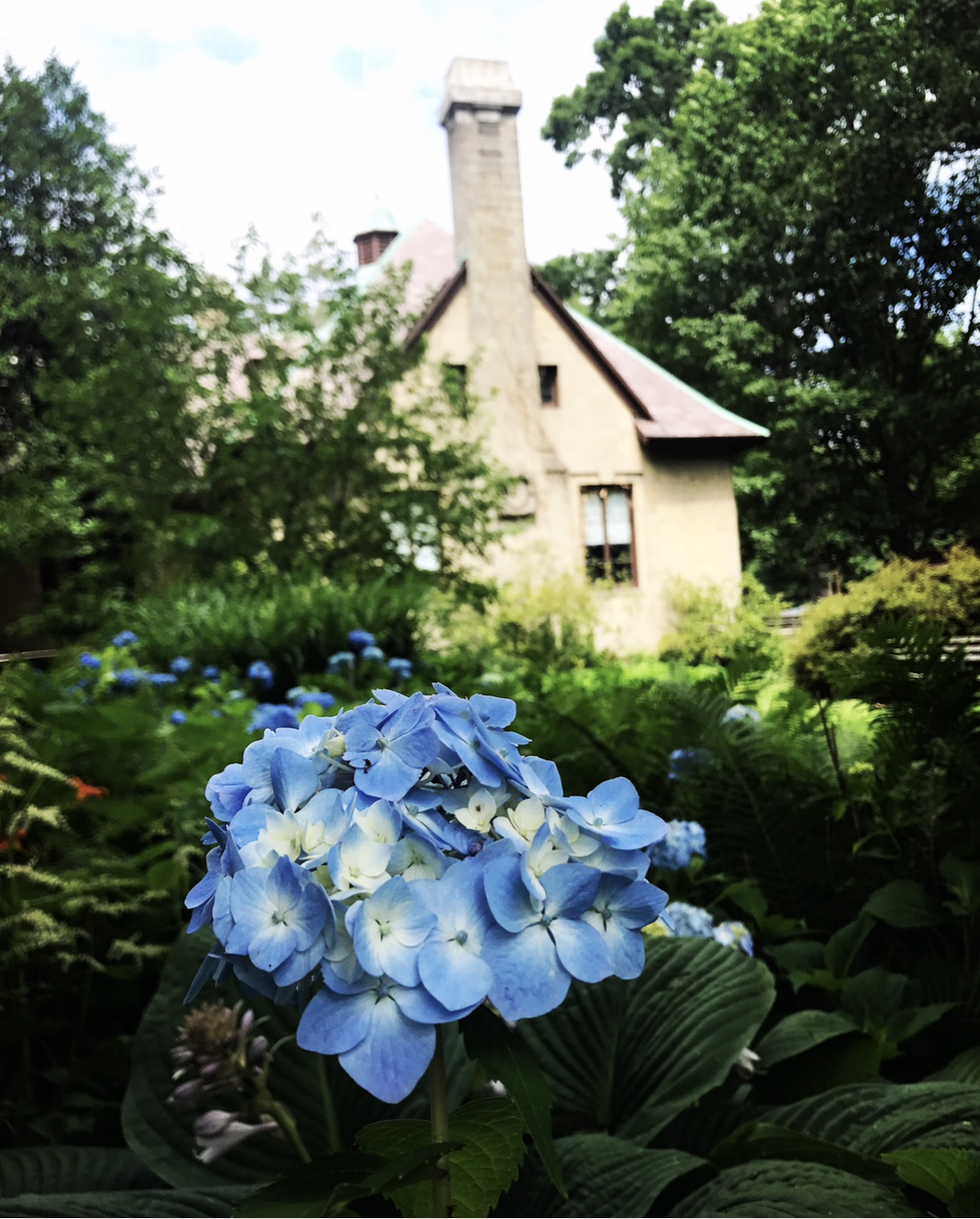 Sometimes decorations are just staring you in the face.  Don't discount the natural beauty of your venue!  Love the lighthouse and flowers above.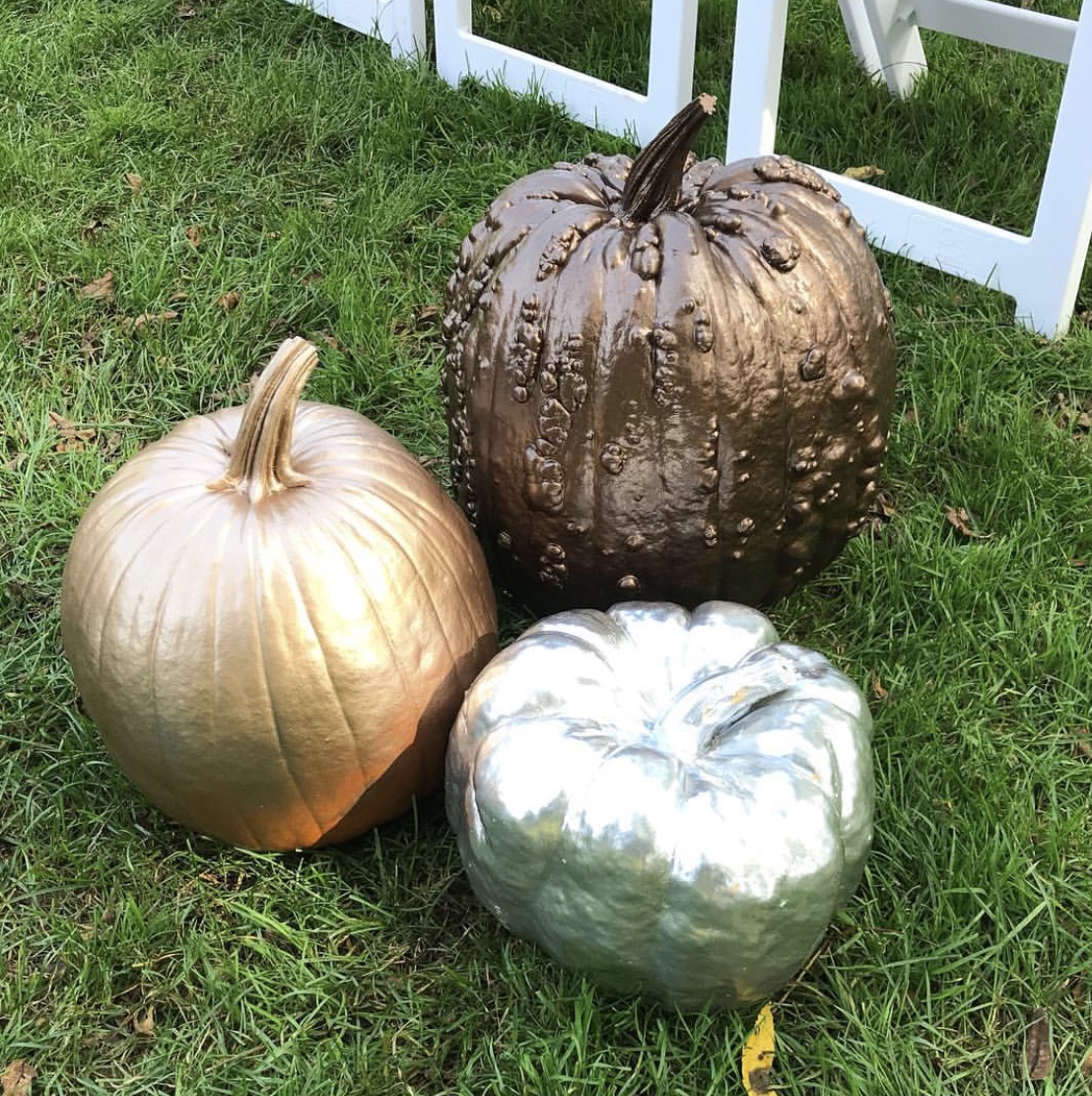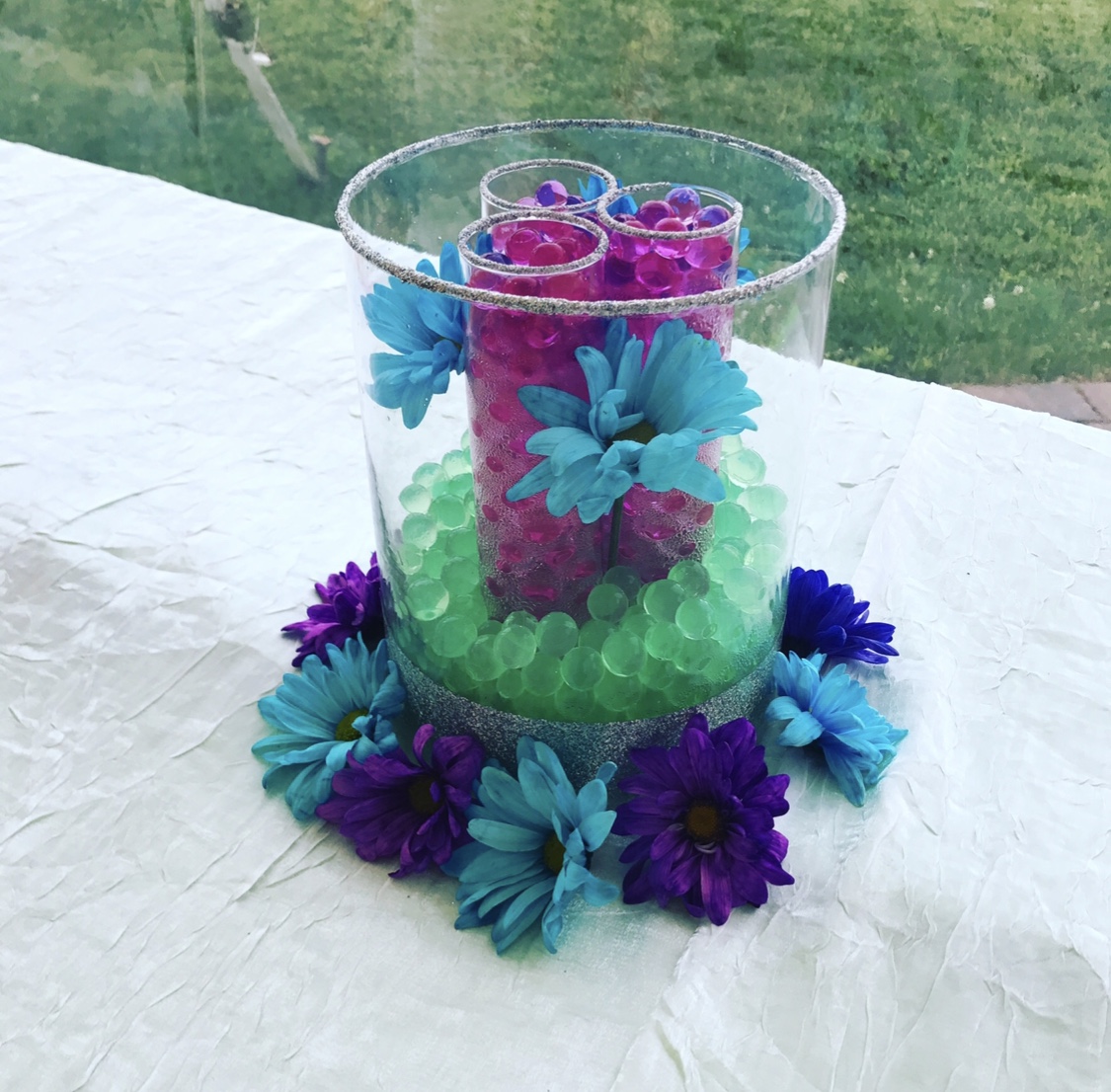 Don't forget your own crafty side! Brides from two of my weddings created these adorable props.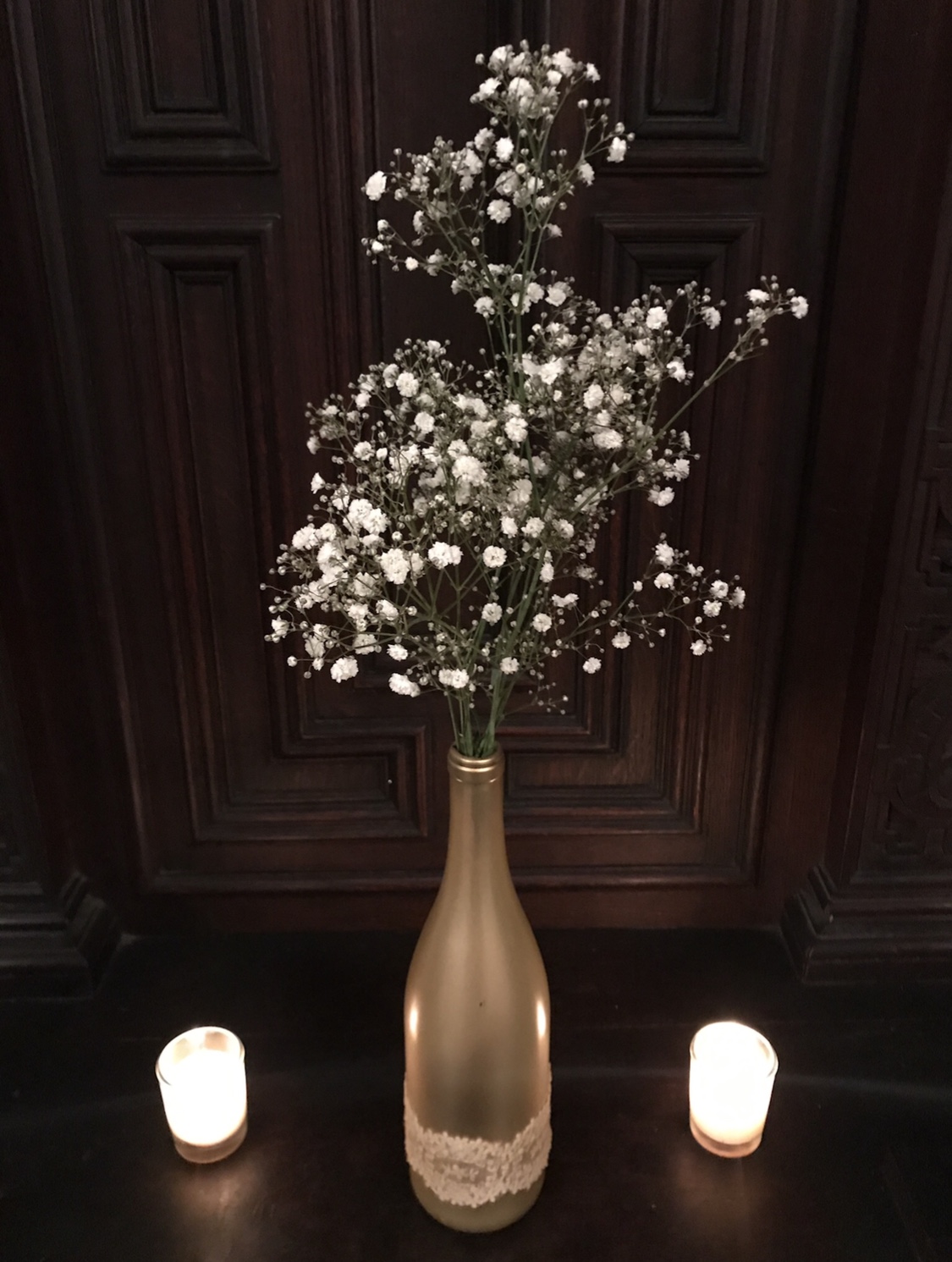 The above photo is another example of a crafty family member (mother of the groom).  She created a beautiful vase with a wine bottle, a little spray paint, ribbon…and nothing more in it than beautiful, yet inexpensive, baby's breath.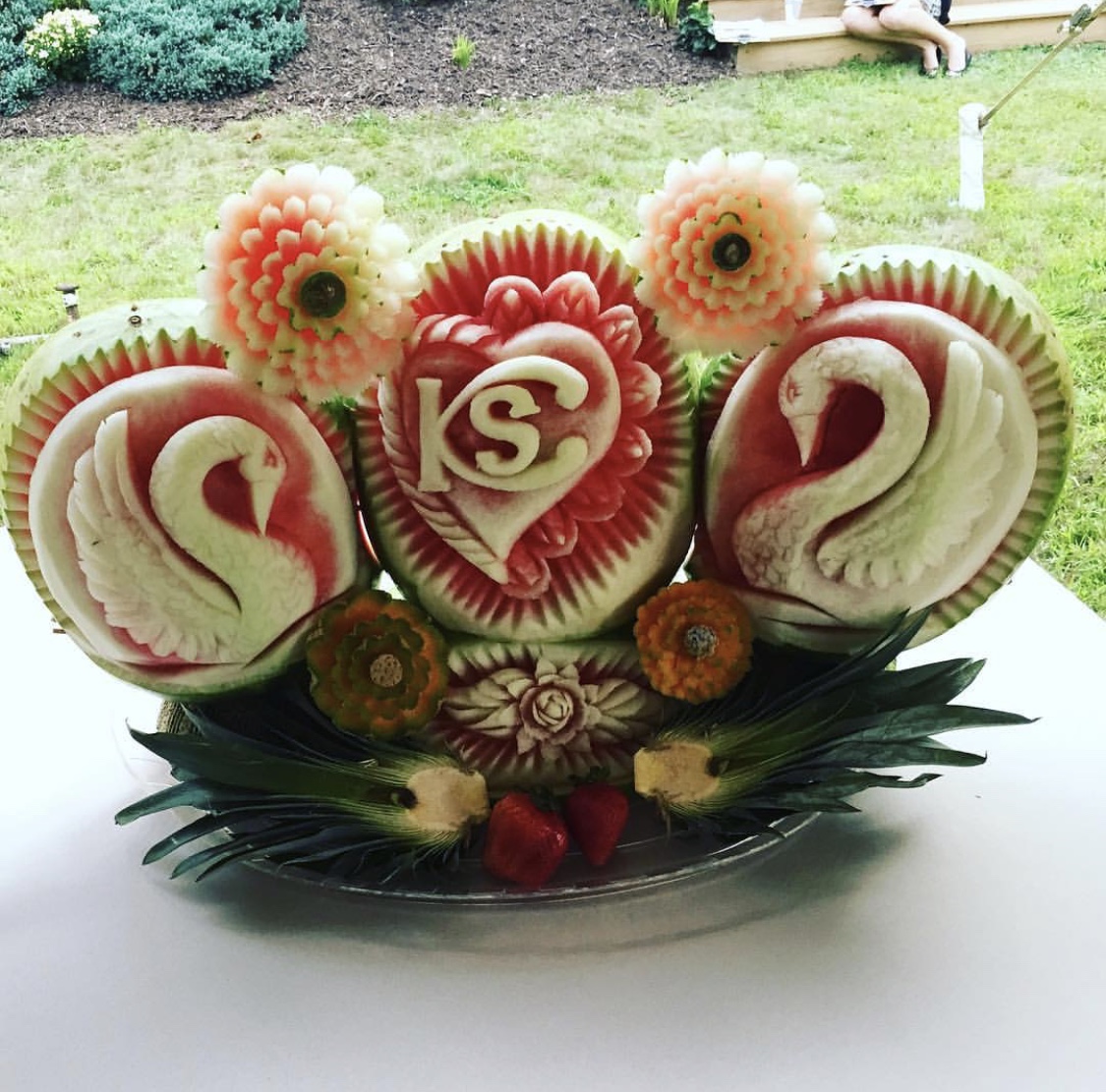 And while not particularly inexpensive, I'm sure, I love the above fruit carving.  Remember, think outside the box, and you'll come up with some great innovative ideas.
Photos, with the exceptions of #2 and #6, by Mary P. Karnes